Want to make the most out of your trip to the Springfield area? Check out the top 20 attractions in the area sorted in alphabetical order.
Bass Pro Shops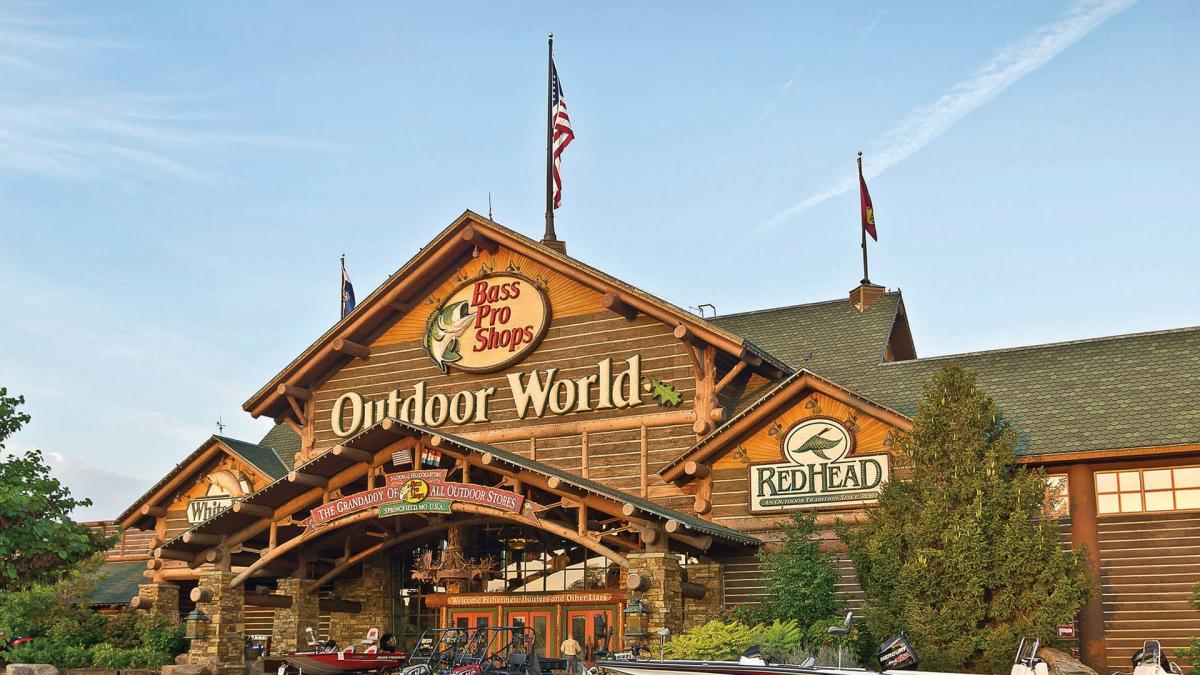 The number one tourist destination in Missouri, Springfield's original Bass Pro Shops Outdoor World attracts more than 4 million outdoor enthusiasts every year. The Grandaddy of All Outdoor Stores®, this massive outdoor-themed experience boasts nearly 500,000 square feet of immersive shopping fun. What makes this Bass Pro Shops different from all the rest is the bounty of museums at the store, such as the National Rifle Association Sporting Arms Museum, The Archery Hall Of Fame, Bass Pro Shops Motorsports Museum and Wonders of Wildlife National Museum & Aquarium.
Address: 1 Bass Pro Dr., Springfield
BigShots Golf
At BigShots Golf, you'll find 12 acres complete with 56 bays, a six-hole mini-golf course, mouthwatering foodie creations from a scratch kitchen and more. Pro players and newbies alike have a blast with the 3D augmented reality tech, which puts a new spin on the game of golf.
Address: 1930 E. Kearney St., Springfield
Crystal Cave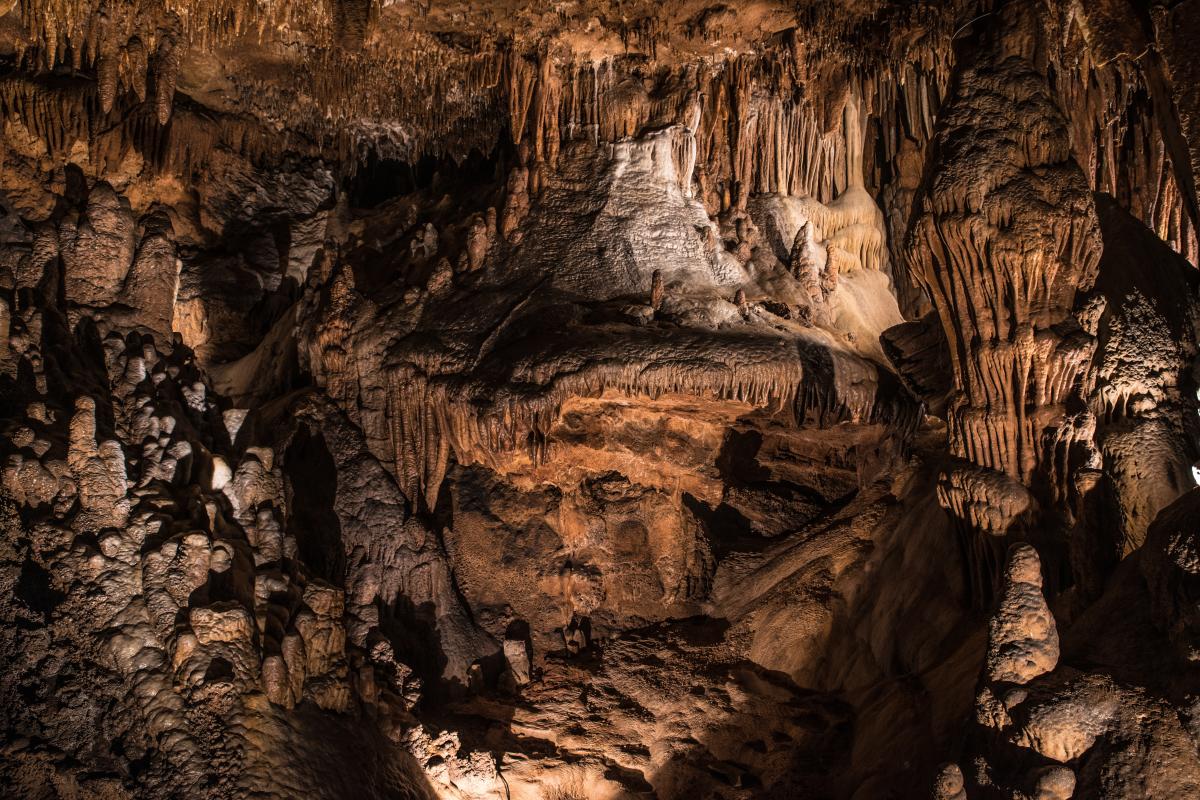 Reopened in 2022, Crystal Cave offers a 55-minute walking tour through the different sections of the cave that feature many geological formations, including stalagmites, stalactites, flowstone and rare helictites. New additions to the property include train rides, gemstone mining and fossil digging, a mini-golf course, gift shop and a penny arcade.
Address: 7126 N. Crystal Cave Ln., Springfield
Dickerson Park Zoo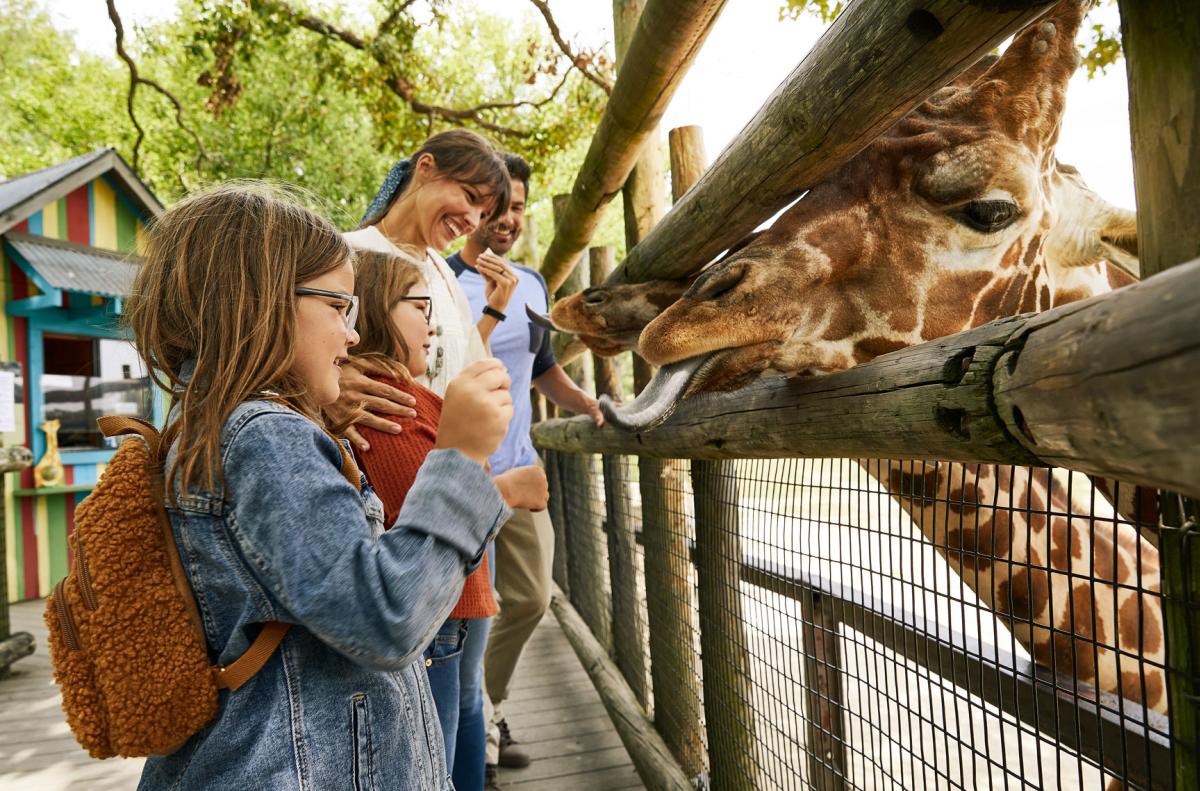 Take a stroll through Dickerson Park Zoo to see more than 500 animals. The zoo is a self-guided walking tour you can explore at your own pace with various animal exhibits. Kids can explore the reptile house, feed the giraffes, take pictures in front of multiple murals and attend special events for hours of fun. There's even a miniature train ride, a gift shop, playground and cafe.
Address: 1401 W. Norton Rd., Springfield
Discovery Center
Have your kids learn while having fun at The Discovery Center, an interactive hands-on science center for all ages. Imagine, create, have fun and learn with hundreds of exhibits that explore physics, chemistry, energy, health and culture all in an environmentally friendly building, the first LEED Gold Certified building in southwest Missouri. Explore galleries and exhibits such as the HighWire Bike, BodyWorks, Discovery Town and Energy Exchange.
Address: 438 E. St. Louis St., Springfield
Fantastic Caverns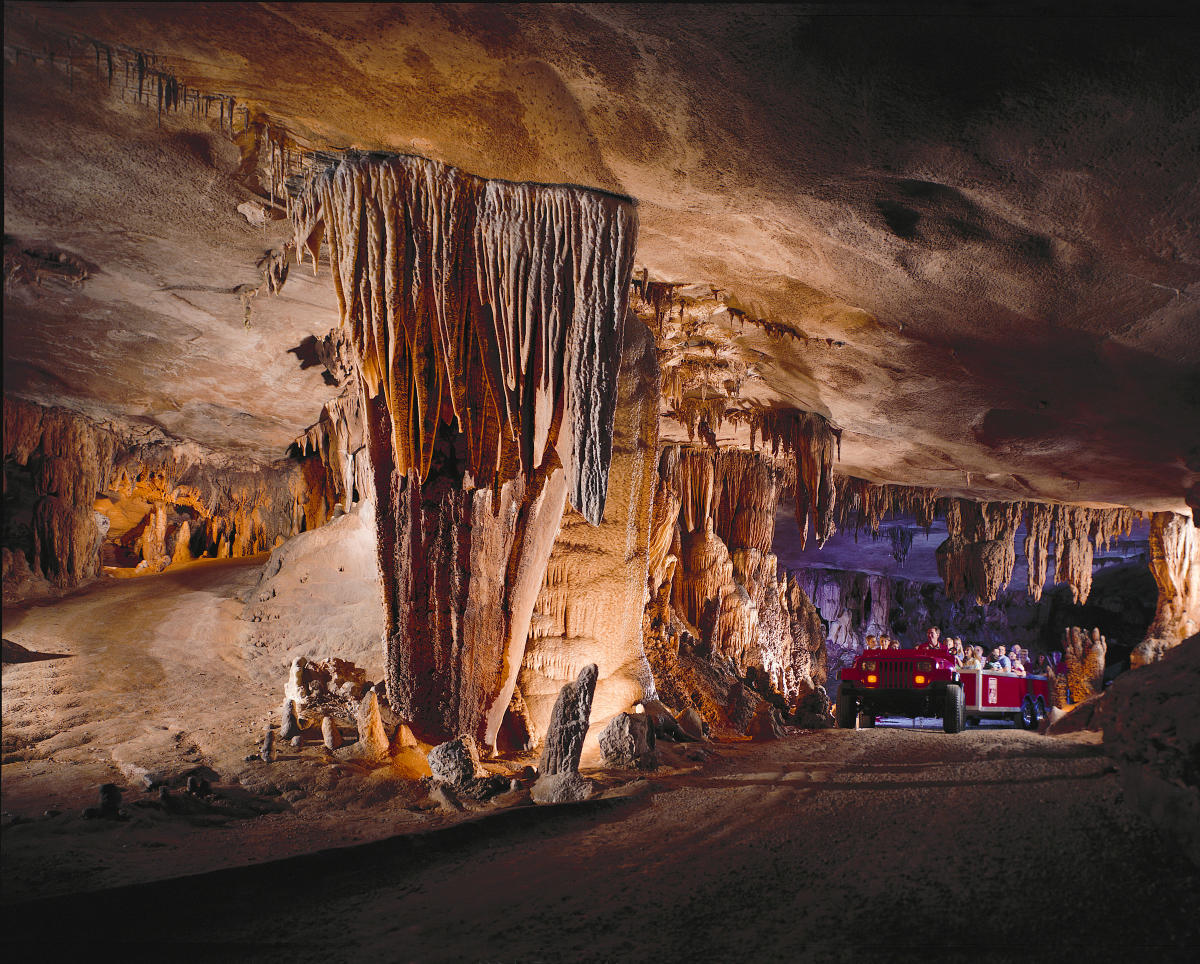 Sit down for your tour through the only ride-thru cave in America, Fantastic Caverns. A 55-minute guided tour follows an ancient underground riverbed filled with massive formations. Learn about the cave's history dating back to its discovery in 1862. Fantastic Caverns is a great cave tour for people with limited mobility, people who use wheelchairs, children and even pets. The cave stays a comfortable 60° year-round and is open 362 days a year.
Address: 4872 N. Farm Rd. 125, Springfield
Finley Farms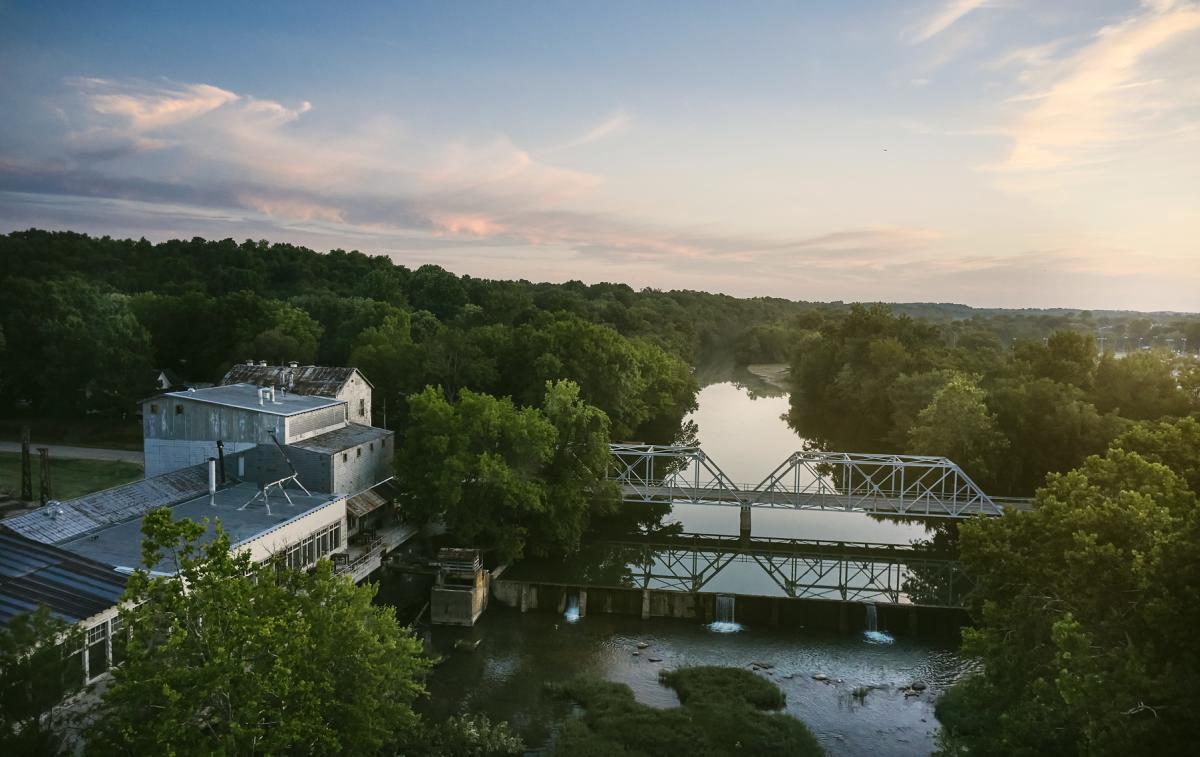 Built in 1833, the Ozark Mill serves as the heart of Finley Farms. The Mill restaurant, The Garrison speakeasy and museum tell the seldom-heard stories of the Ozarks way of life through culinary craftsmanship and educational experiences. Beyond The Mill, property highlights include a riverfront wedding chapel, the historic Riverside Bridge, a coffee shop and an urban farm.
Address: 802 Finley Farms Ln., Ozark
History Museum on the Square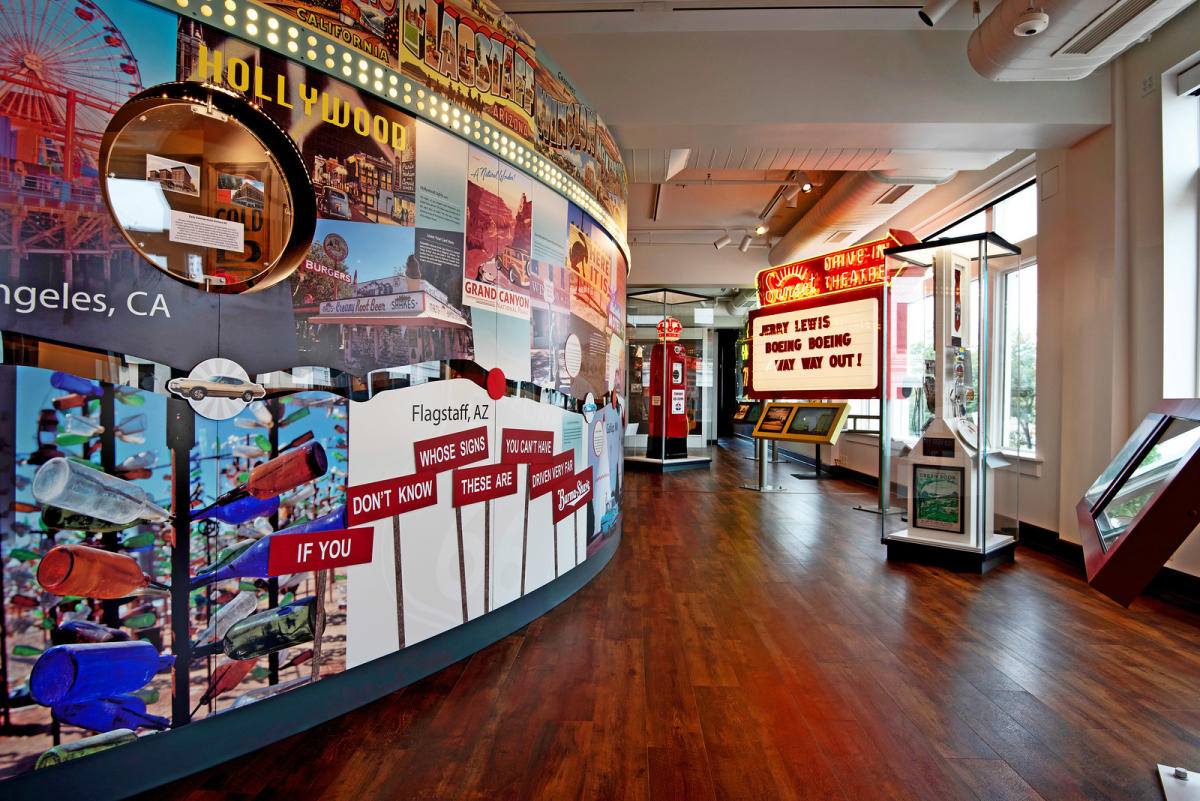 Voted the best new attraction in the nation in a "USA Today" readers' poll, the History Museum on the Square is where you'll learn about the history of the Ozarks and the third-largest city in Missouri. Kids will love all the interactive exhibits and grown-ups will enjoy the fascinating displays exploring famous incidents of the past, how the city developed, famous Springfieldians and more. If you're a Route 66 enthusiast, spend time in the exhibit about the famous highway taking up a large portion of the top floor.
Address: 154 Park Central Square, Springfield
Landers Theatre
If you love live shows and performances, your kids will love the Springfield Little Theatre. Springfield Little Theatre puts on various shows for kids by kids and community members. See theatre productions like "Willy Wonka Jr.," "The Sound Of Music," "Matilda," "Cinderella," and others perfect for the whole family.
Address: 311 E. Walnut St., Springfield
Springfield Botanical Gardens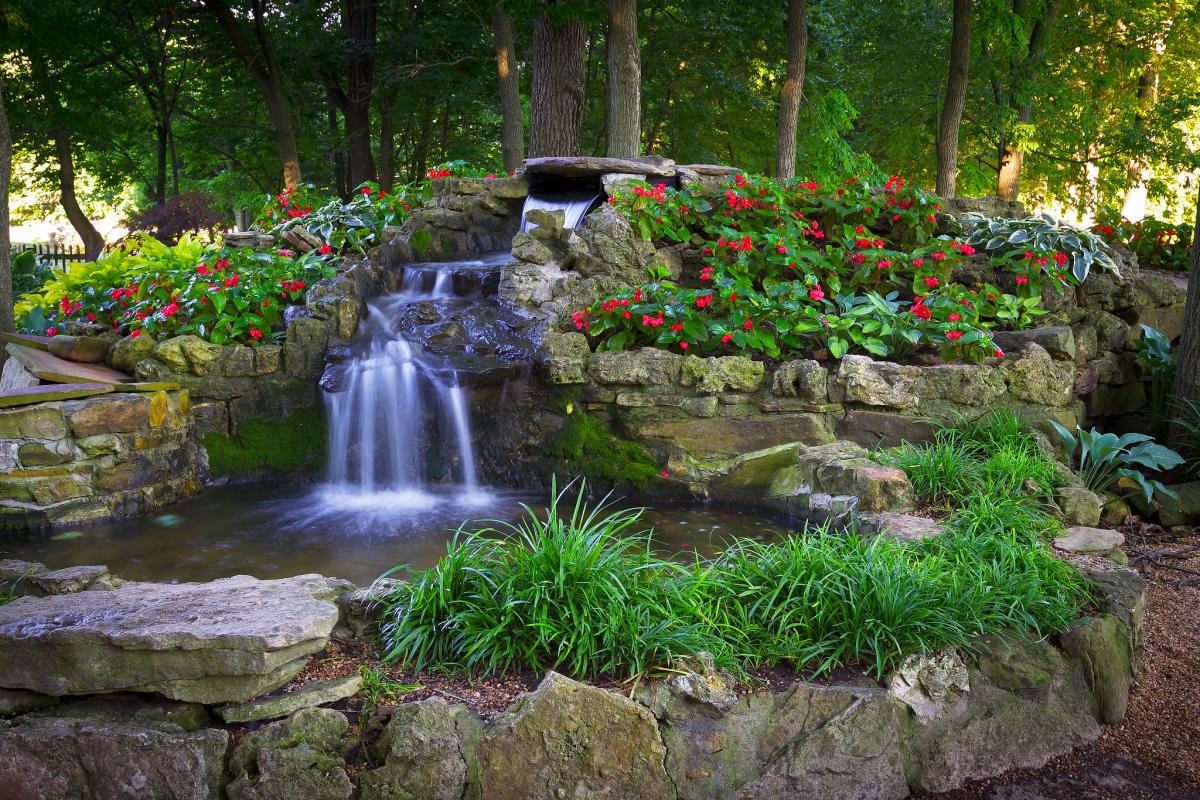 The Springfield Botanical Gardens at Nathanael Greene/Close Memorial Park feature dozens of themed and collection gardens, including hostas, daylilies, irises, peonies, roses, ornamental grasses, native plants and more.
The Mizumoto Japanese Stroll Garden on the east side of the park is a serene 7.5-acre traditional Japanese garden established in 1986 through a partnership with the Springfield Sister Cities Association and Springfield's sister city, Isesaki, Japan. Beautiful features include winding paths, three small lakes, a ceremonial teahouse, moon bridge and meditation garden.
Address: 2400 S. Scenic Ave., Springfield
Pythian Castle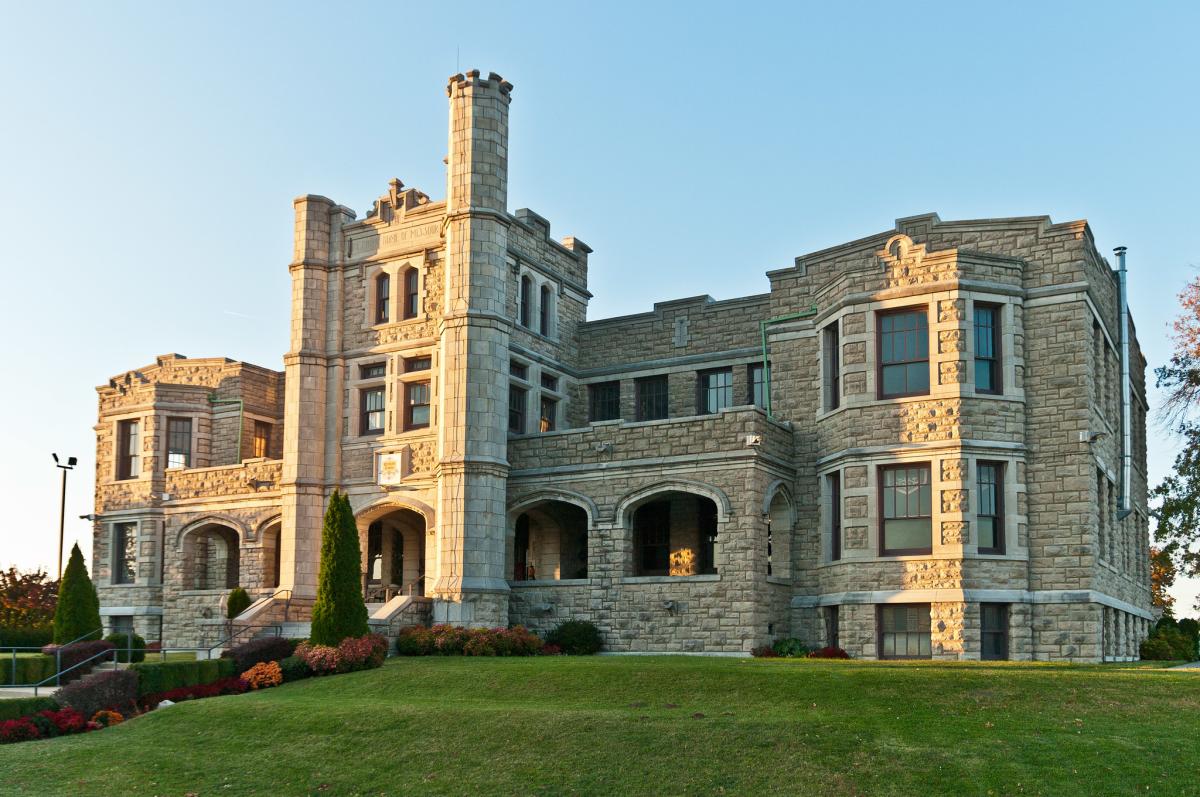 Pythian Castle, Springfield's only castle, was built in 1913 by the Knights of Pythias. The castle served as an orphanage and retirement home until the U.S. military took it over in World War II to serve as a rehabilitation facility for U.S. troops. In the 1940s, the swinging sounds of the era's big bands filled the ballroom while U.S. troops took to the dance floor. It is now privately owned by Tamara Finocchiaro who reopened the castle in 2010 for tours and events. To visit Pythian Castle, reservations are required and there are minimums for each. The castle can also be rented for private parties, weddings, birthdays, proms and more.
Address: 1451 E. Pythian St., Springfield
Route 66 Car Museum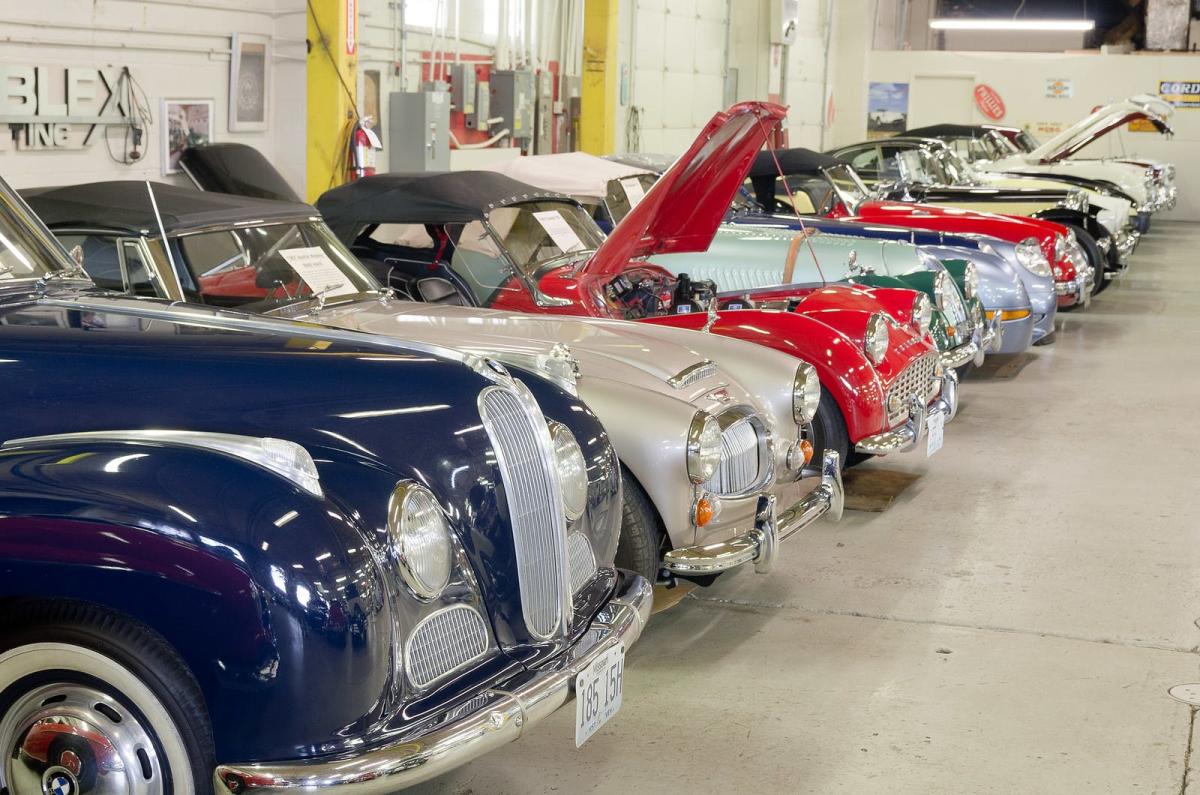 Route 66 fanatics, history lovers and gear heads will love the Route 66 Car Museum. Opened in 2016, the 20,000-square-foot museum features a 70-car collection of sports cars with models ranging from 1907 to 1980 classics and movie cars. The Route 66 Car Museum is a privately owned car collection owned by Guy Mace along the famed and historic Route 66. The collection has grown to 75 automobiles ranging from early brass-era cars to vehicles used in movies such as the Gotham Cruiser in the "Batman" franchise.
Address: 1634 W. College St., Springfield
Rutledge-Wilson Farm Park
The 207-acre farm park was created by the Springfield-Greene County Park Board to celebrate the rich agricultural heritage of the area. Amenities include an animal barn, farm-themed playground, visitors center, gift shop and fishing pond. The grounds include demonstration crops and gardens, 20-acre native prairie, pasture land, a one-mile paved trail, urban community garden plots and Wilson's Creek. Admission is free but some activities during community festivals have a small fee.
Address: 3825 W. Farm Rd. 146, Springfield
Smallin' Civil War Cave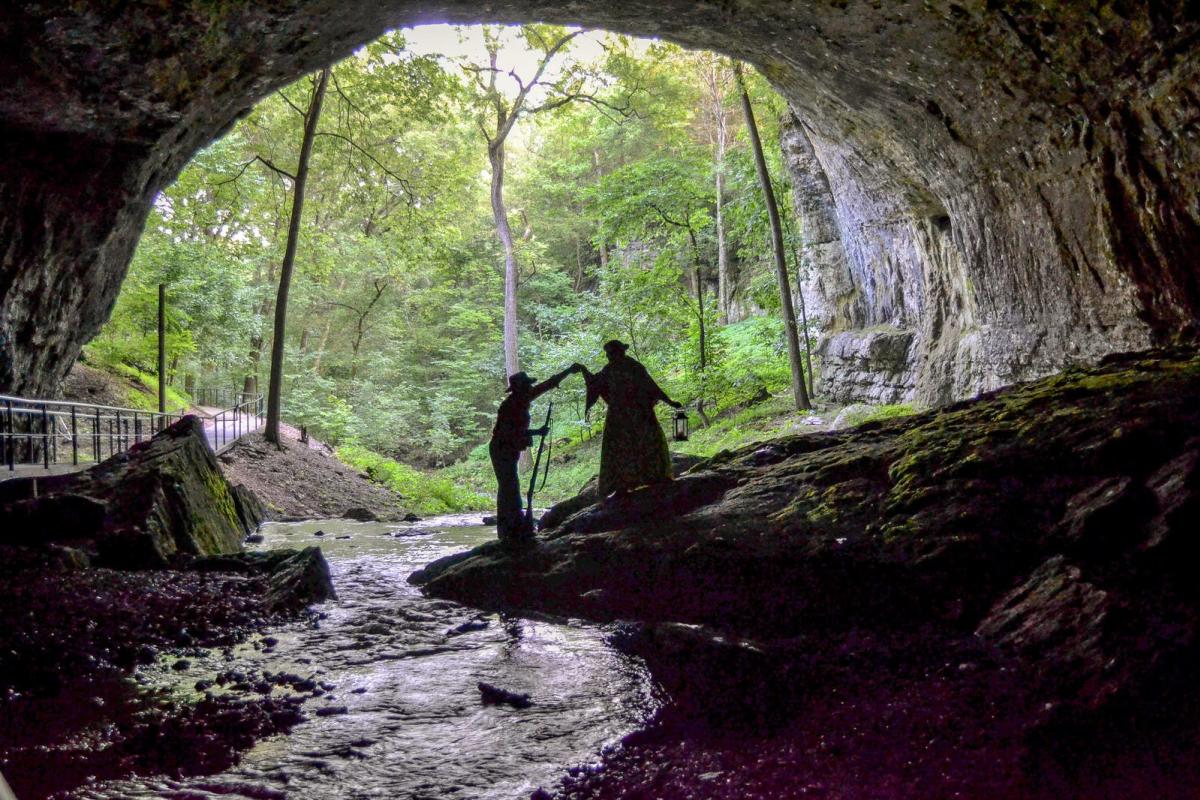 Smallin' Civil War Cave was discovered in 1818 with more history dating back to the Native Americans who inhabited the area before settlement. The cave features a breathtaking 11-story arch leading you back in time. Through the tour, view 200-year-old cave drawings, fossils and rare cave life such as crayfish, endangered blind cave salamanders and multiple species of bats. The cave is open year-round for guided half-mile walking tours and is accessible to strollers, wheelchairs and mobility scooters. In the fall, explore the cave by candlelight with Smallin' Civil War Cave's exclusive lantern tours.
Address: 3575 N. Smallin Rd., Ozark
Springfield Art Museum
The Springfield Art Museum is Springfield's oldest cultural institution, founded in 1928. A department of the City of Springfield, the museum invites you to connect with the world, your community, and yourself through active engagement with art objects. The museum's permanent collection features over 10,000 objects representing thousands of years of culture. Special collections focus on American art from the 19th century, Asian art, contemporary watercolor, textiles, sculpture and prints.
Address: 1111 E. Brookside Dr., Springfield
Springfield Cardinals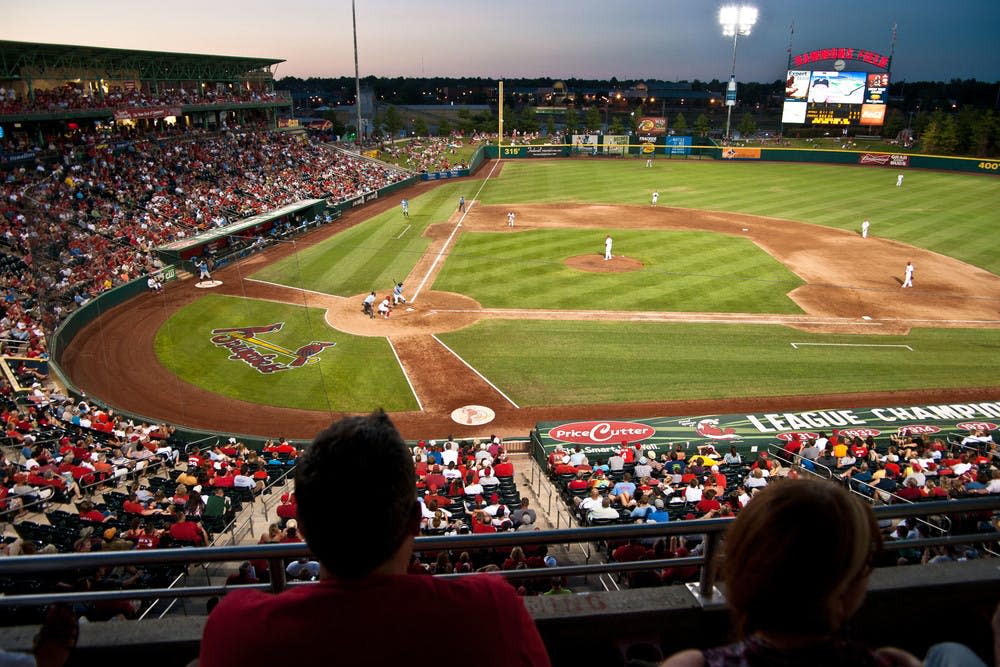 Fans flock to Hammons Field to see the Springfield Cardinals play minor-league baseball between April-September. More than 100 of your favorite St. Louis Cardinals players got their start with the Springfield Cardinals with new emerging athletes coming in every season.
If you're not into baseball, the games also offer delicious food promotions at rock-bottom prices, popular promo nights, unique giveaways, trivia games and more.
Address: 955 E. Trafficway St, Springfield
Springfield Conservation Nature Center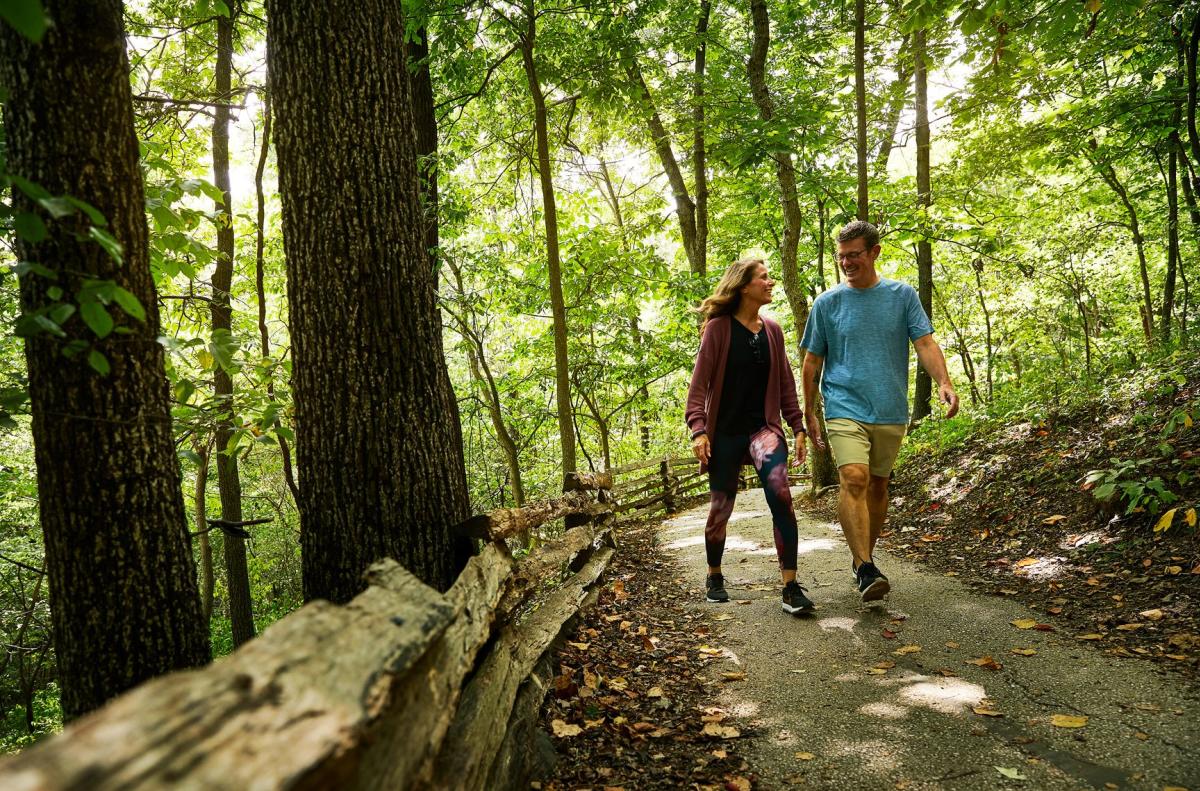 For a serene setting with pleasant walking trails and picnic spots, this 80-acre slice of the Ozarks outdoors within the city limits of Springfield is a place to connect with nature and learn the importance of conservation. Enjoy three miles of walking trails, educational and informative programs and events and conservation exhibits. The building includes a self-guided exhibit area, visitors center, gift shop, a 150-seat auditorium, classrooms and restrooms.
Address: 4601 S. Nature Center Way, Springfield
Wild Animal Safari
For up-close encounters with animals, Wild Animal Safari includes a small walk-through zoo featuring a petting area, monkeys, a giraffe and other creatures along with a reptile house. The attraction has a ride-through tour where patrons can see - and feed - dozens of animals and learn about them from a well-versed tour guide. For another option, you can drive through the park in your own vehicle.
Address: 124 Jungle Rd., Strafford
Wilson's Creek National Battlefield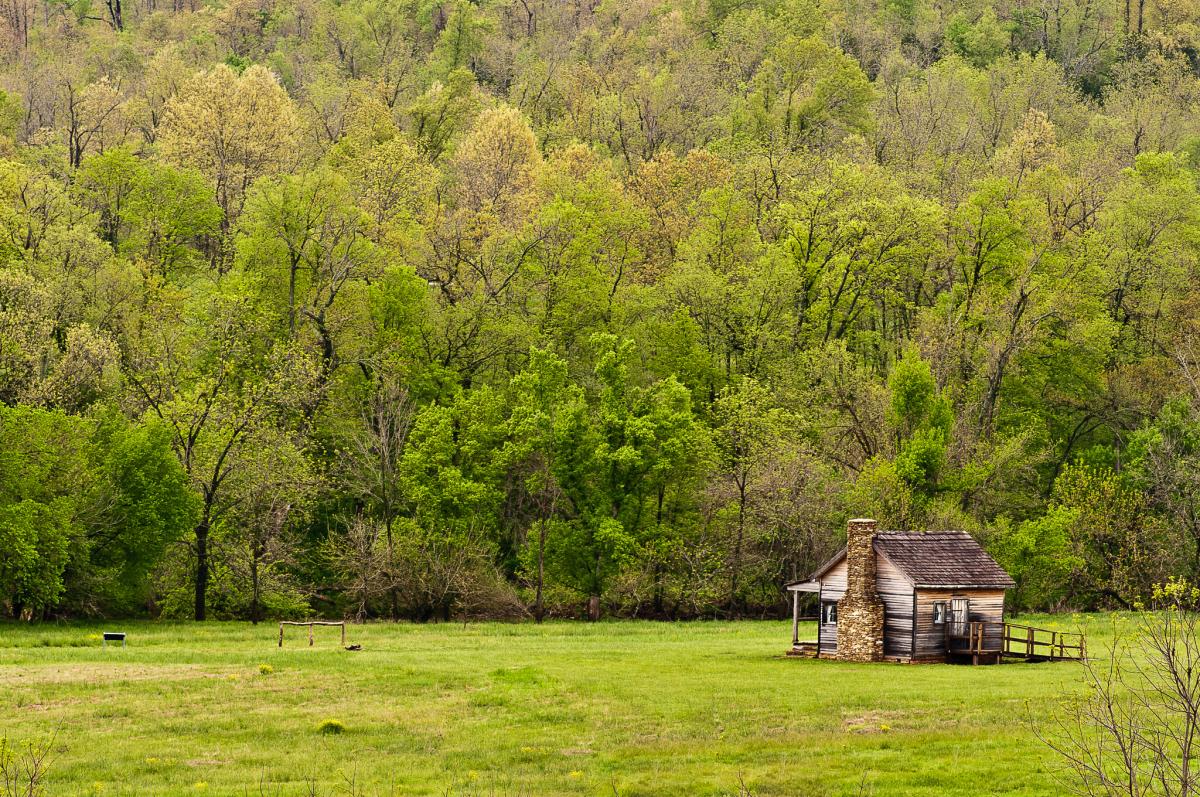 Wilson's Creek National Battlefield is one of six national parks in Missouri and a perfect stop for an entertaining and educational experience.
Fought on August 10, 1861, the Battle of Wilson's Creek was pivotal in Missouri and the second major battle of the Civil War. The National Park Service, recognizing the battle's significance, designated Wilson's Creek National Battlefield in 1960. The 1,750-acre park, just southwest of Springfield, remains greatly unchanged and stands as one of the most pristine battle sites in the country. Recent updates include the newly renovated $3.5 million Wilson's Creek National Battlefield Visitors Center, complete with 1,800 additional square feet of exhibit space, a large weapons display and many new artifacts.
Address: 6424 W. Farm Rd. 182, Republic
Wonders of Wildlife National Museum & Aquarium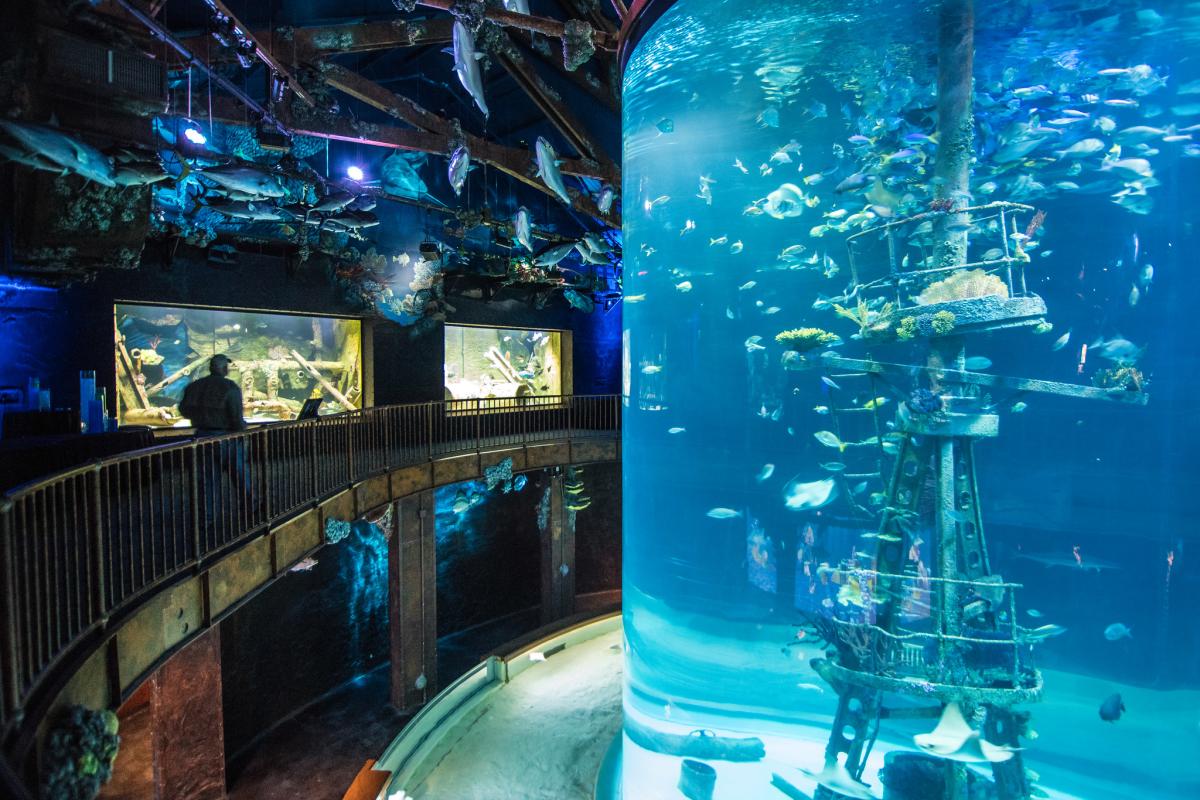 In 2017, Johnny Morris' Wonders of Wildlife National Museum & Aquarium opened to the public, making it one of Springfield's top attractions. It was named Best New Attraction by USA Today's Readers' Choice Poll in 2017 and won Best Aquarium by USA Today Readers' Choice Poll in 2018 and 2020.
The 350,000-square-foot space houses over 35,000 fish, reptiles, amphibians, birds and mammals, from small turtles to a large albino alligator. The sea of blue tanks stretches through a series of themed areas visitors can roam. Walk through and view an ocean shipwreck or cross over a swinging bridge into the Louisiana swamp area. Get lost in the Ozarks forest and Amazon rainforest through mazes of creature habitats. Hungry guests can stop for soup, salad, sandwiches, and pizza at the Fish Tales Cafe near the museum's entrance or nibble on snacks at the snack bar in the shipwreck area.
Address: 500 W. Sunshine St., Springfield
For more attractions in Springfield, check out our attractions page for a comprehensive list.