Here's something you probably didn't know. All those peacocks you find wandering around Springfield's Dickerson Park Zoo aren't actually part of the zoo's collection. They're visitors, just like you. It's the more than 500 other animals that are truly residents of the park.
Dickerson Park Zoo is arranged by geographic regions, so you'll see animals from around the world, including Africa, South America, North America, Asia and Australia. There's also a reptile house, playground, cafe, petting zoo and a seasonal train ride. You can see elephants getting a bath, and river otters frolicking in their pool. The black bears like to chill in the shade, while the lions are big fans of the cold misting machines that are set up in summer. The list goes on. Lions, tigers, giraffes, monkeys and snakes are just a few of the furry, feathery and scaly animals you can see. 
Most walking paths are paved, which makes the zoo accessible to people with mobility issues. Strollers and wheelchairs can be rented, and there's a splash pad kids of all ages gravitate toward when temperatures rise. There are about 1.5 miles of trails at the zoo, and most people spend at least two hours here, which means it won't take up your entire day unless you want it to.
Zoo Musts
Giraffe Feeding Deck
A feeding deck puts patrons eye-to-eye with these magnificent creatures as they feed on fresh lettuce you can buy and serve them. The deck is closed November to February. 
Outback Corral Petting Zoo
Feed the goats, donkeys, sheep and other hoofstock. They'll bleat and blat and stick out their tongues to ask for the tasty treats you can purchase at the corral.
Titus Express Train Ride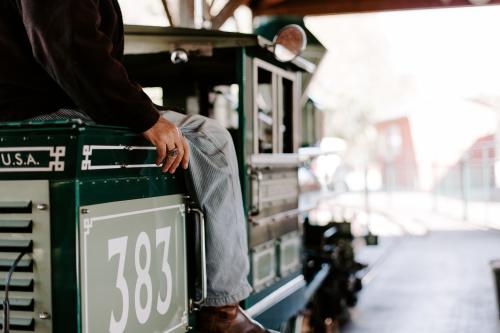 Ride the Titus Express around the small lake at the zoo. It's a great way to help the kids wind down after all the excitement or take a break to relax. The train is closed November to February.
The Bush Country
Enjoy a meal or snack and a cold soft drink at the cafe and relax on the deck while the kids play on the playground equipment at the zoo. Head to the nearby splash pad after lunch to cool off.