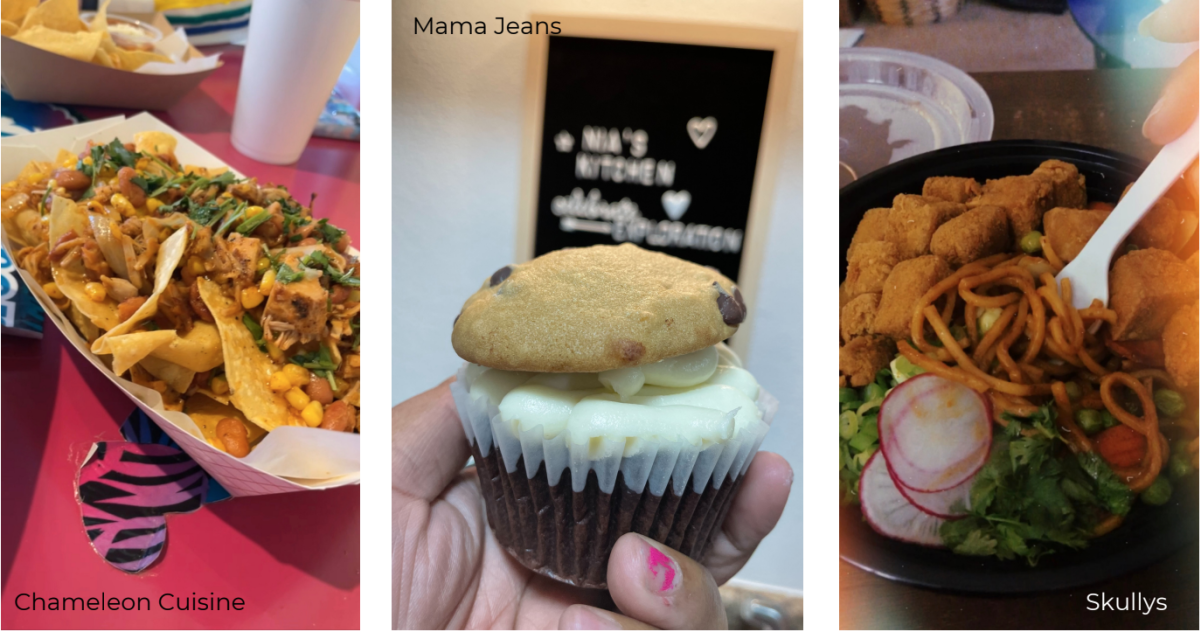 Five or six years ago, I never thought I'd be here, vegan or a blogger. Allow me to introduce myself. My name is Nia and I run the microblog Black Girl Vegan (@black_girlvegan) on Instagram. Black Girl Vegan was birthed out of my love for cooking, food and my desire to help vegan foods be more accessible. Over the years, I have enjoyed exploring new foods, ways of cooking, and local spots with fun vegan additions. Heightened awareness of the health and environmental benefits of a plant-based diet has prompted some local restaurants to develop more inclusive menus. We have also had the opportunity to see new veggie-loving fares pop up all over Springfield. Local restaurants and chefs are putting their best foot forward in creating some fantastic examples of vegan fare. I hope this list of some of my favorite businesses makes eating out a little easier.
Something Sweet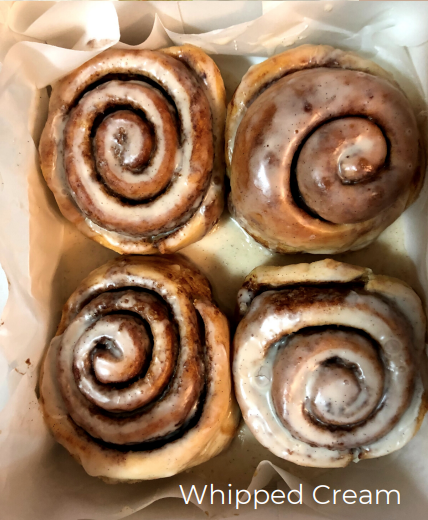 If you are a fan of my page, I am sure you have noticed how serious of a sweet tooth I have, especially when it comes to ice cream and cake. With dairy-free ice cream not so easy to come by and soft serve being my favorite, here are a couple of places that fix my sweet tooth.
Sweet Emotions: Fulfilling my soft serve ice cream dreams. A great place if you're wanting to try exciting flavors and listen to some sad jams!
Culture Counter's Ice Cream Counter: Bringing a twist to the traditional ice cream counter with coconut milk-based vegan ice creams. If you're looking for a rich and creamy vanilla or decadent chocolate, then stop by for a scoop or two.
Whipped Cream & Other Delights: This is a fabulous bakery offering hot meals, awesome cakes, donuts (on Wednesdays walk-up breakfast), and other confections available for order via their website.
Mama Jeans (Bakery Case): If you're ever in the mood for a grab-and-go sweet treat, snack or meal this store carries quite the variety.
Early Morning Cravings
Breakfast is a big deal these days, as evidenced by the vast popularity of brunch and the seemingly endless options on menus throughout Springfield. Whether I am whipping up breakfast at home or stepping out to one of the many local restaurants, nothing hits more than a stack of fluffy pancakes or a sizzling skillet, especially when you switch it up and have breakfast for dinner.
Here's a list of a few restaurants with some tasty breakfast vegan additions:
Culture Counter: This organic and clean food-centered store has an awesome waffle bar with vegan and gluten-free waffles customizable toppings. Some of my favorite breakfast burritos feature Jakes Vegan Morning Sausage. Come check out these delicious options daily 8 a.m.-2 p.m.
Druff's: Druff's has some great brunch-ish options. Some of the tasty meals I have tried were their vegan patty melt and vegan lox. I had never had a lox bagel until recently but have seen plenty of them on blogs. Druff's was a great experience.
Gailey's Breakfast Cafe: Easily pair one of several vegan breakfast or brunch options with one of their juicy mimosas. My favorite is the Heady Skillet with cheese and hash browns instead of breakfast potatoes. Delicious!
Early Bird Breakfast Pub: Another great place to get a saucy drink and some easy meal or sides to make vegan. My favorite item on their menu is the meatless chorizo.
Van Gogh's Eeterie: Located on Commercial St. this restaurant doesn't just offer eclectic meals and cute scenery, but a boatload of hand-crafted vegan meals and sides. Something I often order is the Tofu Scramble. There is something about that lemon curry!
Lunch Time
Looking for a quick meal or something light to get you through the rest of your day? Here are a couple of local places I have stopped by for a nice snack or lunch.
Mudhouse: A light menu, great coffee and a sprinkle of vegan options. Look out for their bowls and savory curried chickpea wrap pair either with a smoothie or java and you're good to go.
The Sando Shop: A new addition to the local food truck scene and a great stop for hearty and scrumptious sandwich options. Three tasty selections that don't skimp on the spice or flavor, and if you're looking for a good burger, you've found one in their Veg Almighty Burger.
Jamaican Patty Co.: A Black-owned traditional and authentic Jamaican patties. Imagine a turnover but twice as good a flaky crust stuffed with a medley of delectably seasoned veggies. Or, if you're looking for something sweet and easy to hold, try out the plantain tart for something new!
The Sandwich Scene: Another fabulous sandwich restaurant with rotating options that can easily be made vegan. Bringing new and one-of-a-kind eats to our downtown foodscape because vegan shrimp is not something we can frequently find in Springfield.
Cherry Picker Package X Fare: Whether it's the rich lattes with creamy oat milk and homemade syrups, wide varieties of wine, or their several toast options. If you are looking for a fragrant sandwich that reminds you of springtime, this is the place.
Chameleon Cuisine: I'd have to say a top choice meat supplement for me is jackfruit. And boy, does this restaurant do a great job at transforming this fruit into some crave-worthy meals. So far, I have tried the jackfruit nachos (no dairy) and the Iguana sandwich (no slaw) with garlic fries and have never been disappointed!
Dinner Is Served

Skully's: Talk about aromatic wok bowls to ramen and loaded kimchi fries. Skully's is one of my favorite spots in town and, in my opinion, some of my favorite fried tofu. With quite a few options easily made vegan and several vegan proteins, don't hesitate to mix and match.
Café Cusco: Sweet drinks and the best sweet potato fries I have ever tasted are all located on a corner down Commercial Street. This restaurant has a carefully crafted vegan menu with some really delicious items.
Wheelhouse: A lovely fusion of Thai and Mexican food, this restaurant is not afraid to mix it up in the kitchen. The pineapple fried rice mixed with crispy tofu or their veggie burrito with added falafel are just two of my most ordered meals on their menu. And, if you're lucky you can catch some Whipped Cream & Other Delights treats in their desert case.
Zayka: Indian cuisine is also another go-to meal for me and the Chana Masala fuels my obsession for garbanzo beans (lol). So, if you are looking for a great meal and fantastic service, take a walk down Jefferson Street.
Team Taco: Another Rountree favorite...I LOVE tacos, and I cook them at home at least once a month (LOL). Team taco's tofu options don't miss a beat in flavor or deliciousness!
Yum Yum Bowl: Growing up in San Diego salt and pepper chicken was something I ate constantly and yum yum bowl has a fantastic tofu dupe that I could eat daily. Pair this tofu with some veggies or white rice and you've got yourself a great meal!
Piccolo: Although this restaurant is not in Springfield, the yummy pasta is worth the short drive to Nixa. This restaurant had me at vegan lasagna so, if you are looking to grab a fancy Italian meal with multiple courses, this is the place to be! Even if you are looking for a cozy night in, they serve to-go orders.