The Ozarks are home to half a dozen strawberry fields near Springfield, Missouri. With the season ranging from late April to early June, there are plenty of opportunities to support local growers in the area. If you're wanting to visit strawberry farms and strawberry fields this year, here are a few places you can pick your own strawberries.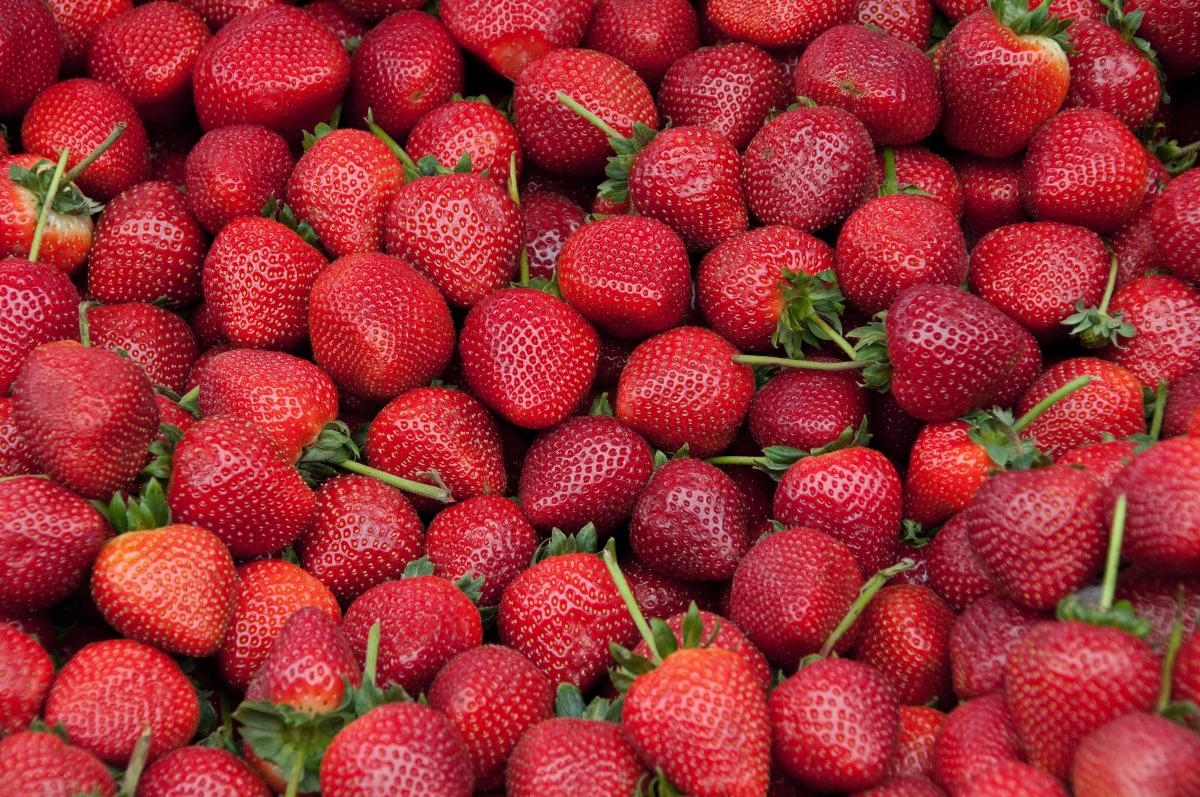 Boz's Berry Farm is family-owned and operated in Republic, Missouri. Their strawberry patch is open for U-Pick in early May for those ready to brave the sunshine. Strawberries are $3 per pound for U-Pick and $4 per pound for pre-picked. Tax is not included. Strawberry slushies, honey and baked goods are also for sale at the farm.
Address: 13920 W. State Hwy. TT. Republic, MO 65738
Phone: 417-988-8192
Email: Bozsberryfarm@gmail.com
Call for hours.
Head to Miller, Missouri to pick strawberries at Brown's Berry Farm. Keep a close watch of their Facebook page, as it's the easiest way to stay up-to-date on the farm's picking days. Grab a bucket and pick until they're gone! Strawberries are $2.20 per pound for U-Pick or $3.25 per pound for pre-picked.
Address: 5935 Hwy. M. Miller, MO 65707
Phone: 417-452-2400
Call for hours.
High's Berry Farm opens bright and early for strawberry pickers. When the season is up and running, head to the fields in Ozark, Missouri and pick to your heart's content. 
Address: 879 Crabapple Rd. Ozark, MO 65721
Phone: 417-229-1090
Email: highsberryfarm@yahoo.com
Call for hours.
Just north of Springfield in Brighton, Missouri, Gardner's Orchard & Bakery offers U-Pick strawberries in the beginning of May depending on the weather. Wander the fields and pick your own strawberries at your own space. When you're finished, head inside the bakery to pay. Keep an eye out for delicious homemade strawberry pies, cobbler, donuts and slushies.
Address: 4455 W. Farm Rd 2, Brighton, MO 65617
Phone: 417-742-3093
Call for hours.
One of the newer farms in the area, Tasty Acres Strawberries & More is located right in Springfield, Missouri. Family-owned and operated, the farm opens at the beginning of May when the strawberries redden. Individuals can pick their own berries or purchase pre-picked baskets.
Address: 3629 East State Hwy. AA. Springfield, MO 65803 
Phone: 417-501-6840
Email: TastyAcres@yahoo.com 
Call for hours.