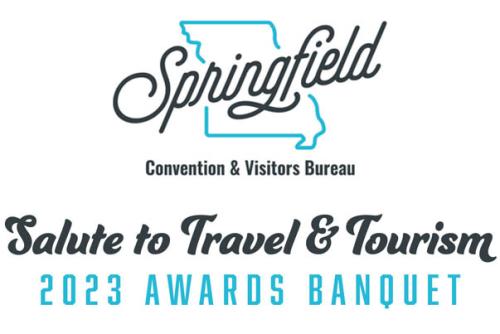 The Convention & Visitors Bureau announced today the individuals and businesses to be honored at the 2023 Salute to Travel & Tourism Awards Banquet on April 27.
The Tracy Kimberlin Pinnacle Award for individuals who have been active in the travel industry for many years and made substantial contributions to the betterment of the Springfield area's travel industry will go to Mike Crocker, executive director at Dickerson Park Zoo who has worked for the zoo since 1976.
The Diplomat Award will go to state Rep. Stephanie Hein, retired head of the Department of Hospitality Leadership at Missouri Sate University and former CVB board chair. This award is presented to a government official, organization or employee who has provided significant support to the Springfield area travel industry.
The Ambassador Award that goes to individuals or organizations that generated significant economic impact for the area by working to encourage tourism or secure a major convention or event in Springfield will go to the Bass Pro Tournament of Champions, an event that brings thousands to Springfield annually.
The Spotlight Award is presented to an individual, business or organization not usually considered part of the travel and tourism industry for noteworthy contributions in advancing travel and tourism in the Springfield area. The award will go to world-famous opera tenor Michael Spyres who grew up in the Ozarks and lives in Springfield.
The Hospitality Award will go to the History Museum on the Square. This award is presented to an attraction, lodging facility or restaurant which demonstrates outstanding hospitality to the traveling public and exhibits a team spirit in promoting the growth of Springfield area travel and tourism.
Congratulations to all the award recipients and thank you for all you do to support travel and tourism! 
Tickets sales for the awards banquet that begins at 6 p.m. April 27 at the White River Conference Center will be announced soon. Proceeds from the event will go to Friends of the Zoo. The recipient of the funds is selected by the Pinnacle Award recipient.
Sponsorships for the 2023 Salute to Travel & Tourism Banquet are available at four levels, beginning at $500. If you would like information on sponsoring the event, contact partner development manager Ashley Clair at aclair@springfieldmo.org.
The Convention & Visitors Bureau is a nonprofit marketing agency dedicated to improving the local economy through growth in travel and tourism. Call 417-881-5300 for more information.