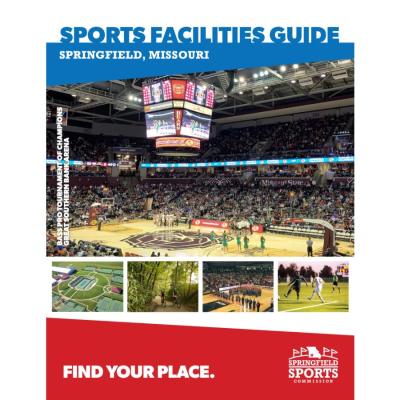 The Springfield Sports Commission has released its new "Sports Facilities Guide."
The guide features information on dozens of local sports facilities, including flat fields, diamonds, pools, golf courses and many others. The guide is a one-stop resource for sporting event planners looking for places to host events. 
Hard copies are available or the guide can be downloaded or viewed at https://www.springfieldmosports.org/facilities/.
The Sports Commission is a nonprofit organization dedicated to improving the local economy through sports tourism. Learn more about the Sports Commission here or call 417-881-5300.