Springfield, Missouri and the Ozarks are home to many beautiful parks and gardens. We asked our readers to submit their photos of various parks and gardens around Springfield. Here are some of the most beautiful spots they photographed!
Ritter Springs Park

Photo by Sarah Hitsman
A 245-acre park just northwest of Springfield city limits, Ritter Springs Park includes an array of park amenities along with trails, a beautiful forest, lake, streams, and a small waterfall. Ritter Springs is accessible by Ozark Greenways' Fulbright Spring Greenway trail, connecting Ritter Springs to David C. Murray Park.
Address: 3683 W. Farm Road 92, Springfield, MO 65803
Schaible Lake Park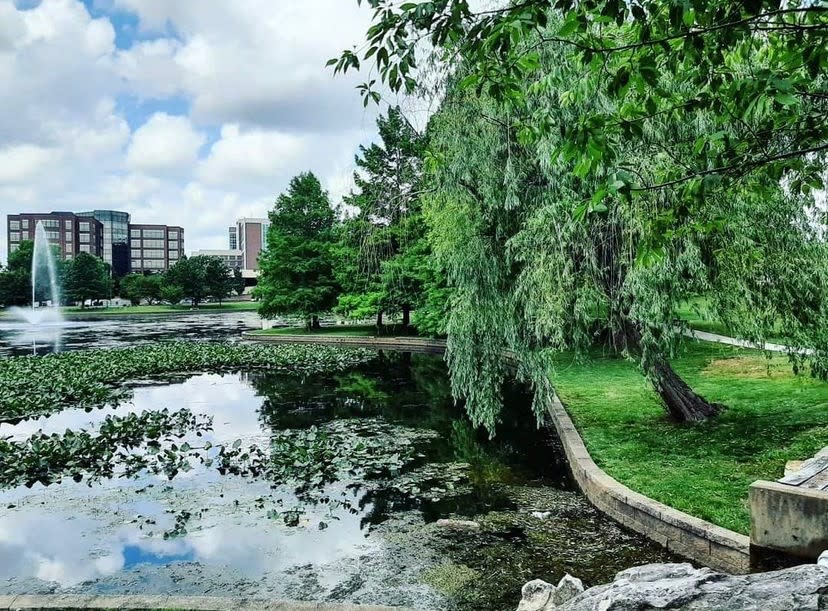 Photo by Denise Zaragoza
A park just south of Cox Hospital, Schaible Lake Park was dedicated to Dr. Todd Schaible in 2019, founder of Burrell Behavioral Health. Walk along the paved trail surrounding the pond or take a moment to relax and feed the various ducks and geese that frequent the area.
Address: 3800 S. National Ave., Springfield, MO 65807
The Springfield Botanical Gardens at Nathanael Greene Park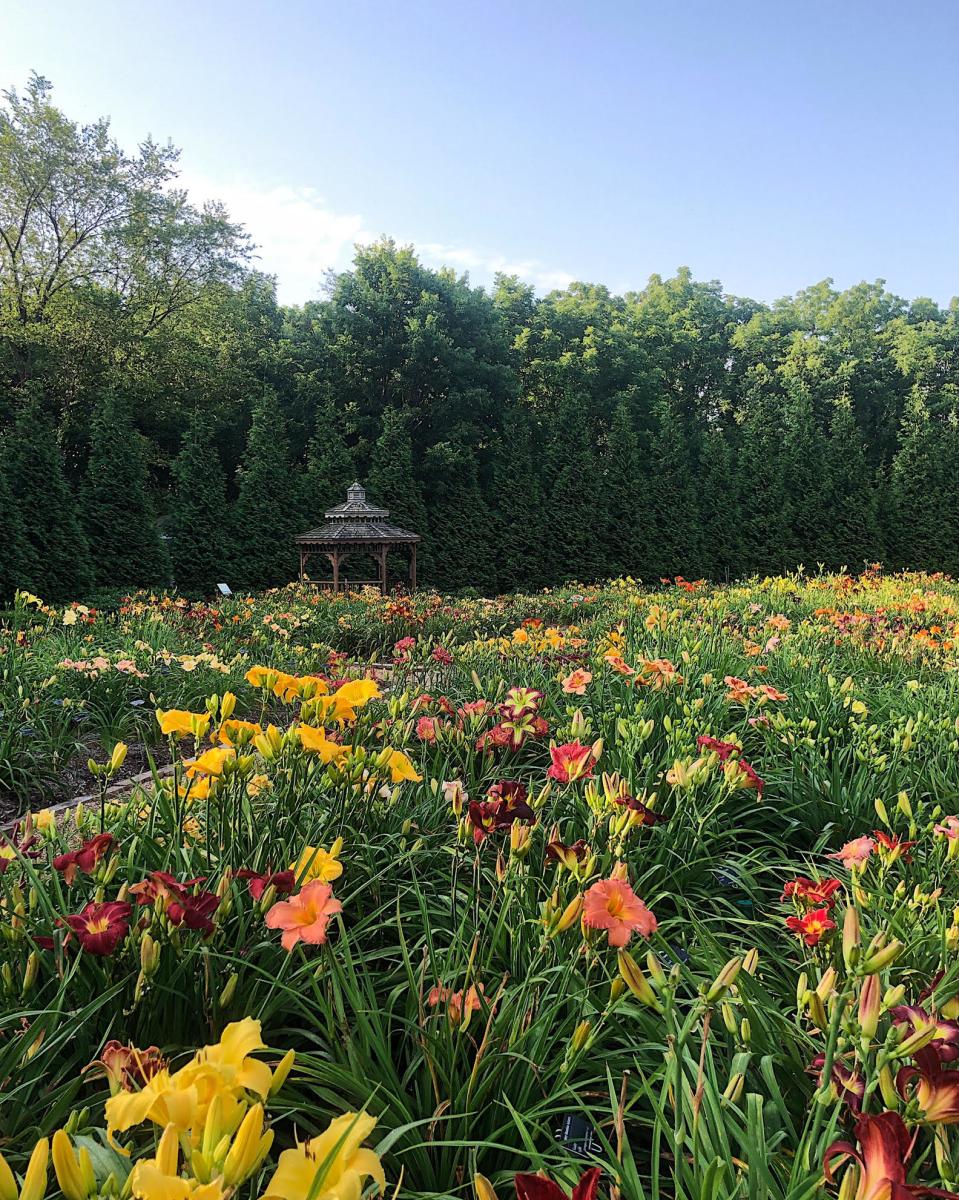 Photo by Christian Gholson
The 113-acre Nathanael Greene/Close Memorial Park is home to Springfield Botanical Gardens that features dozens of themed gardens, including hostas, daylilies, Asiatic lilies, iris, peonies, roses, dwarf conifers, ornamental grasses, native plants and more. The park also includes the Roston Butterfly House, Gray-Campbell Farmstead, Mizumoto Japanese Stroll Garden and Lake Drummond. The park connects to South Creek Greenway and includes other paved walking trails.
Address: 2400 S. Scenic Ave., Springfield, MO 65807
Jordan Valley Park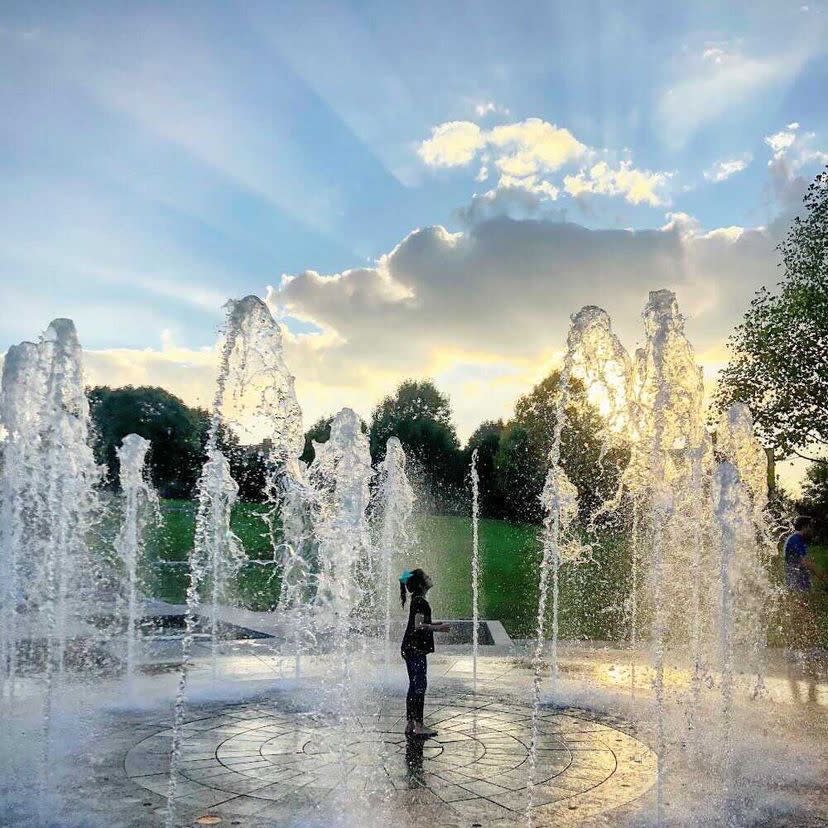 Photo by Amber Duff
The crown jewel of downtown Springfield revitalization, Jordan Valley Park is adjacent to Jordan Valley Ice Park, Hammons Field and the Creamery, home of the Springfield Regional Arts Council. A 12-acre green oasis in an urban area, Jordan Valley includes jumping fountains and stream, shaded picnic area, walking trail, outdoor amphitheater, unique children's play features, the K-Man interactive sculpture and five pieces from the Springfield Sculpture Walk.
Address: 635 E. Trafficway St., Springfield, MO 65802
Wilsons Creek National Battlefield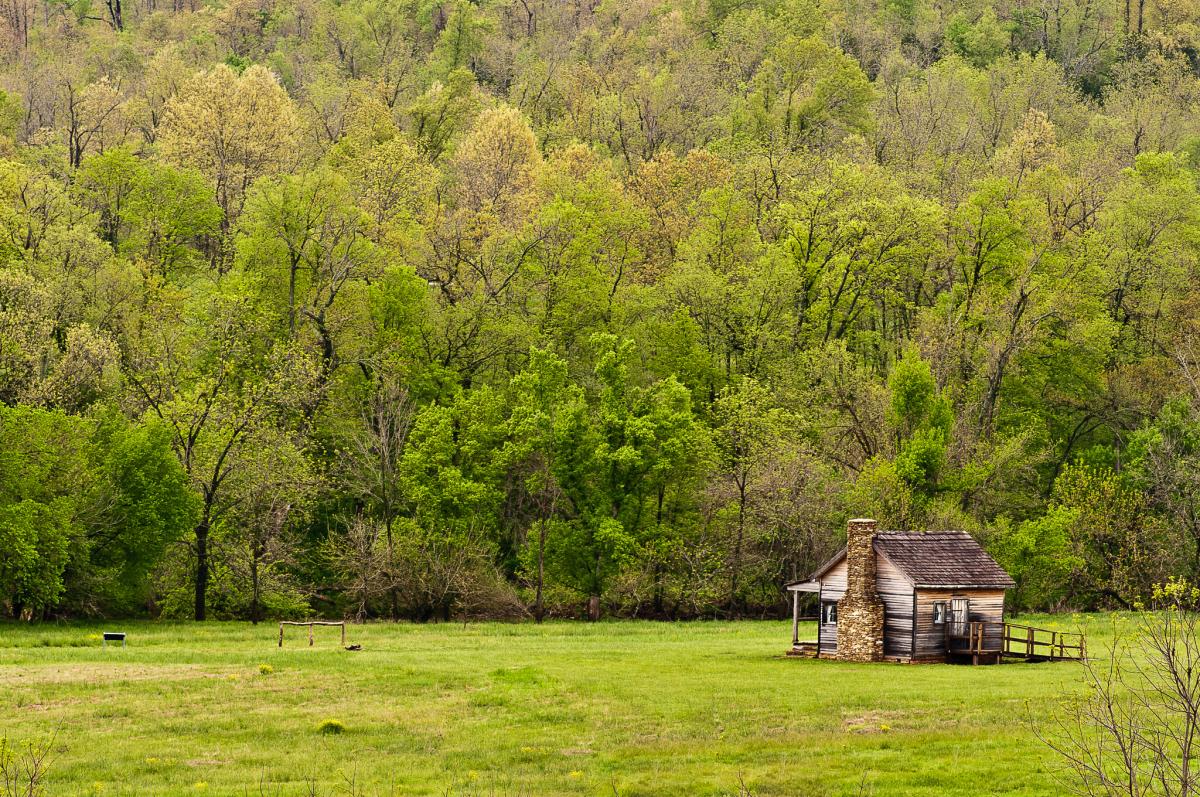 One of six national parks in Missouri, Wilson's Creek National Battlefield was fought on August 10, 1861 and was the first major battle of the Civil War. The National Park Service recognized the significance of the battle and designated Wilson's Creek National Battlefield in 1960. The 1,750-acre park, just southwest of Springfield, remains greatly unchanged and stands as one of the most pristine battle sites in the country.
Address: 6424 W. Farm Road 182, Republic, MO 65738
Sequiota Park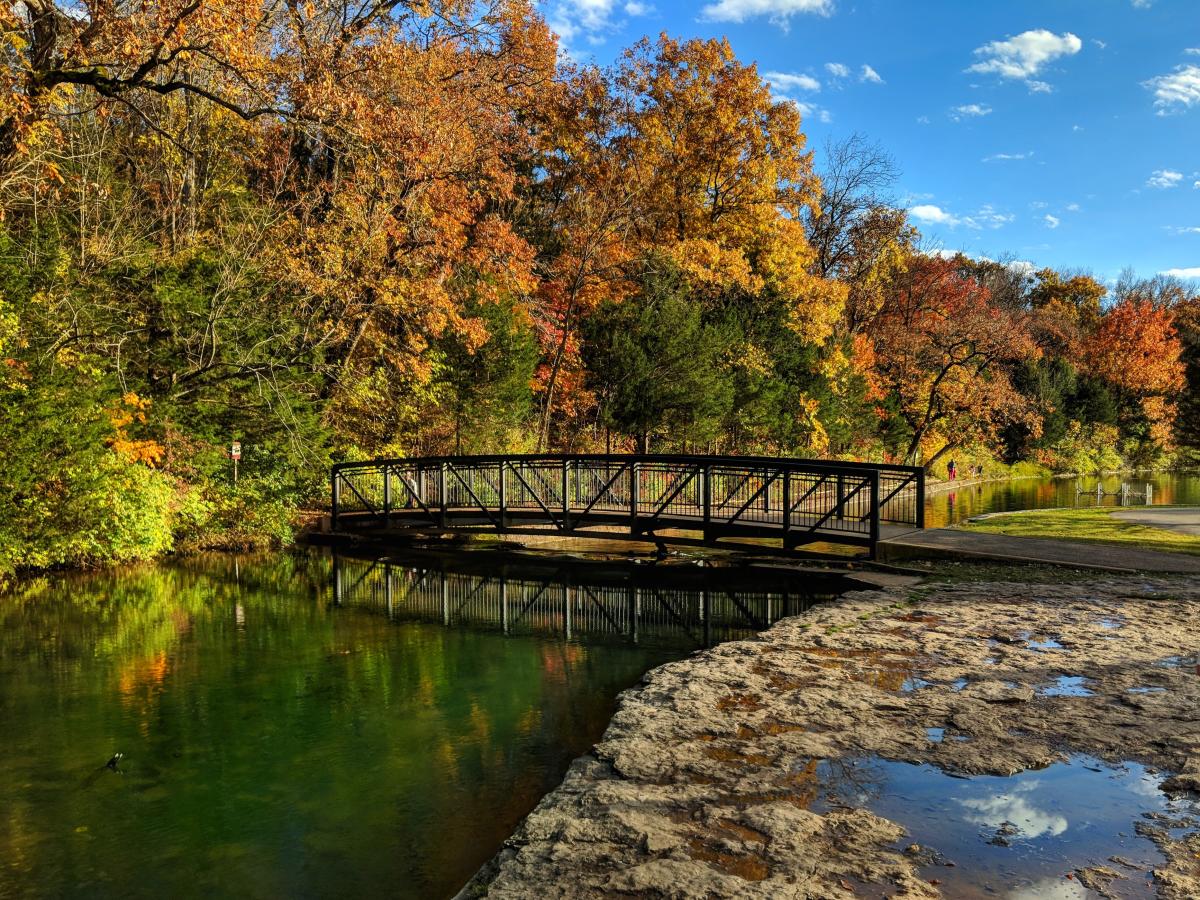 Photo by Ethan Ruhland
Sequiota Park has been a favorite outdoor destination since before it became a State Fish Hatchery in 1920. The park was miles from Springfield, but train service on the Chadwick Branch of the Frisco Railway made it a popular day trip, perfect for an afternoon of picnicking and exploring. The park is recognizable in historic and modern photos by the iconic Sequiota Cave, navigable only by boat. Sequiota Park was acquired by the Park Board in 1959. Today, Sequiota Cave is home to a migrating colony of gray bats, an endangered species, and the caves are closed to the public except during scheduled tours.
Address: 3500 S. Lone Pine Ave., Springfield, MO 65804
Finley River Park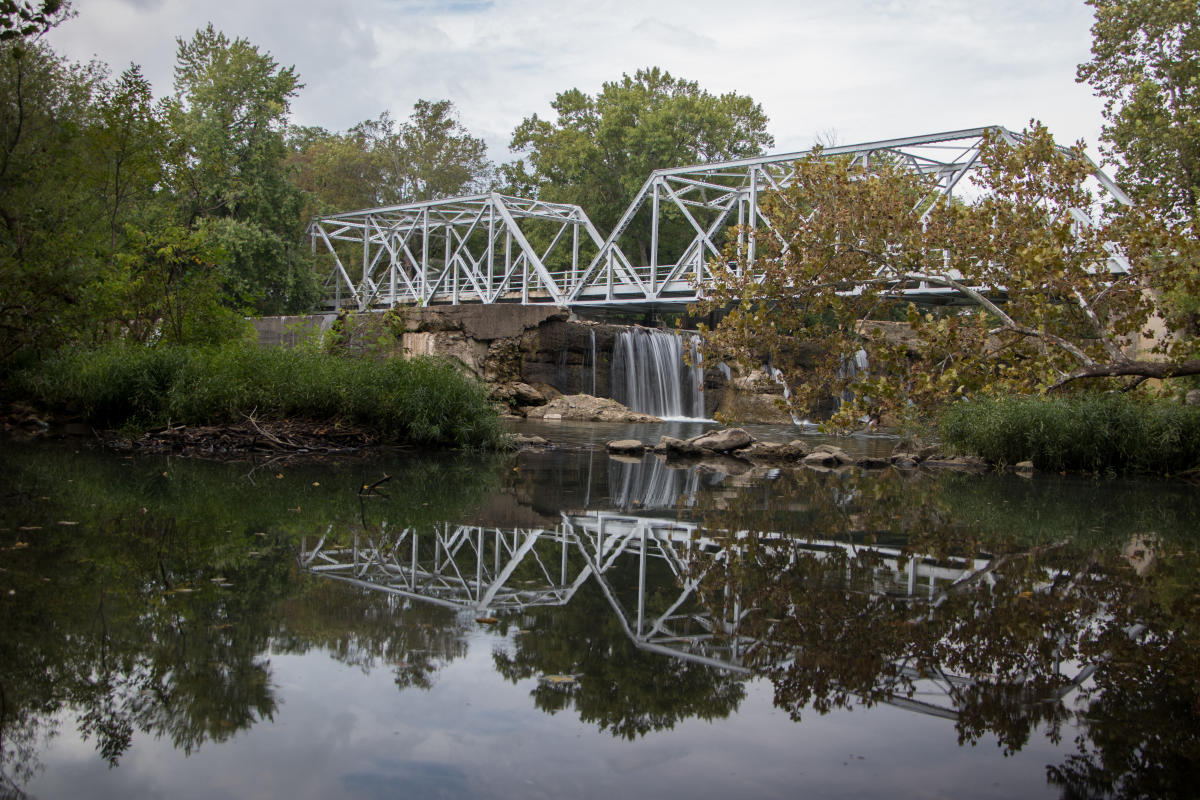 Finley River Park in Ozark is adjacent to the ever-growing Ozark Mill & Finley Farms. The park is perfect for picnicking, walking on the trail, or kayaking on the Finley River. In the summer months you can watch the local famous Sertoma Duck Race and the Ozark Balloon Glow every June.
Address: 891-961 N. Riverside Road, Ozark, MO 65721
Dunnegan Memorial Park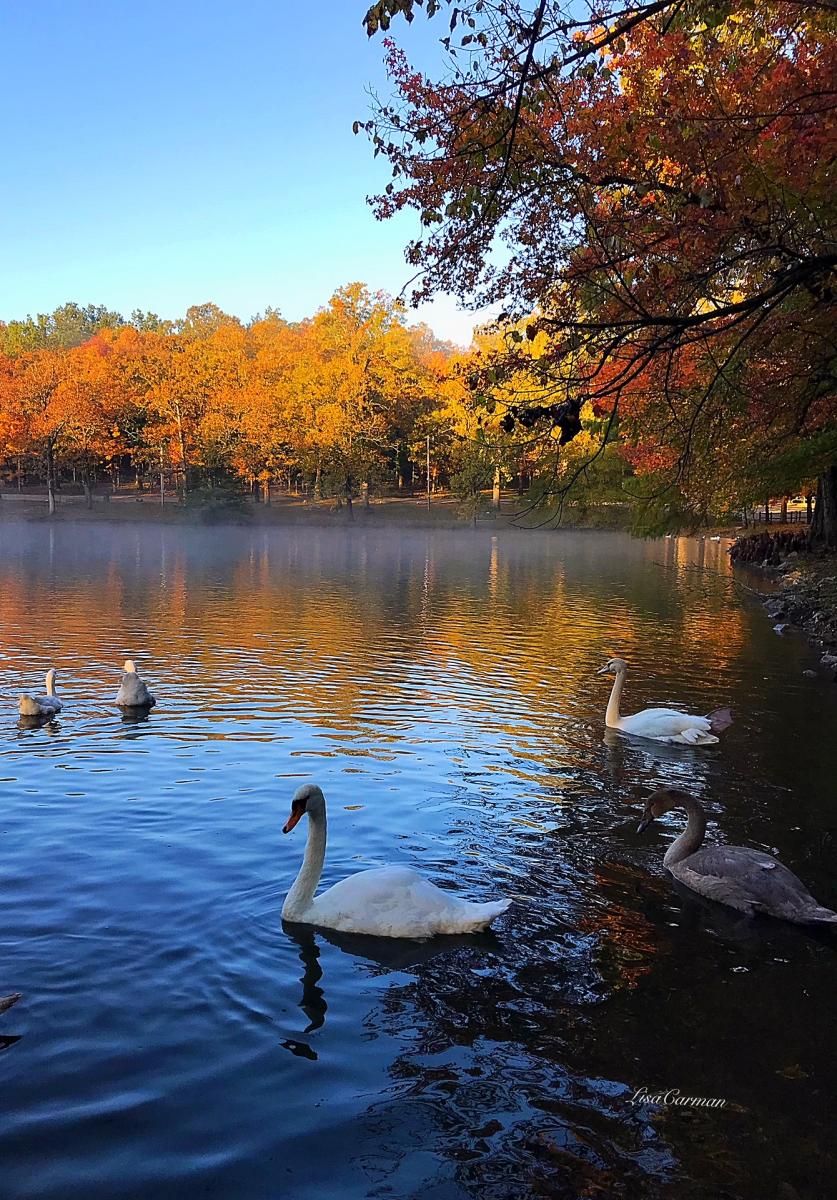 Photo by Lisa Carman
On the north side of Bolivar sits Dunnegan Memorial Park, a real hidden gem in Polk county. It offers four pavilions with water and electricity, seasonal restrooms, play equipment, picnic tables through the park, BBQ grill and pits, nature trails, horseshoe pits, washer toss pits, storm safe room and a small lake. The park is home to a wide variety of wildlife such as swans, peacocks, ducks and geese that roam the park seasonally. All of this can be viewed on a one-mile drive through the park.
Address: 601 MO-83, Bolivar, MO 65613
Lost Hill Park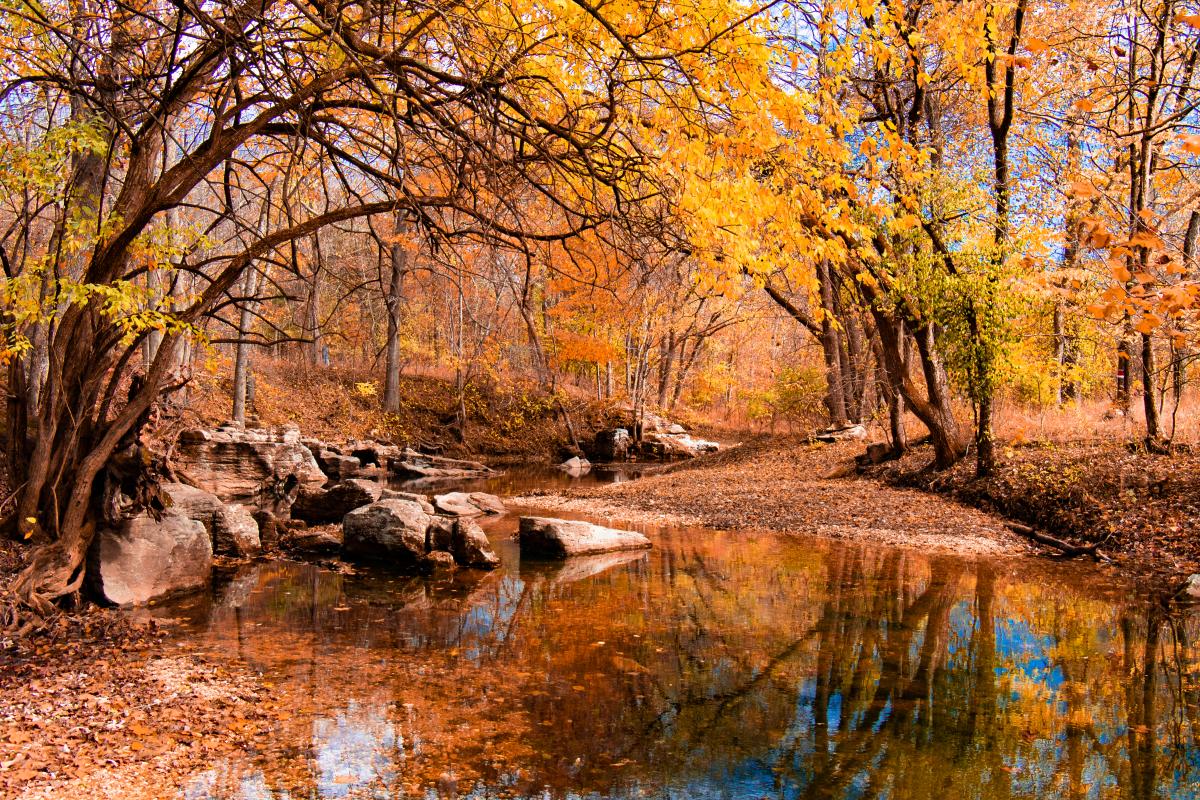 Photo by Allin Sorenson
One of Springfield's less traveled parks just north of Springfield, Lost Hill Park is a 60-acre natural resource area just north of Springfield along the South Dry Sac River, with unique geological features, and a trailhead for the Fulbright Spring Greenway. Small hidden caves and hideaways are scattered across the park and trail areas waiting to be found.
Address: 4705 N. Farm Road 151, Springfield, MO 65803
Mizumoto Japanese Stroll Garden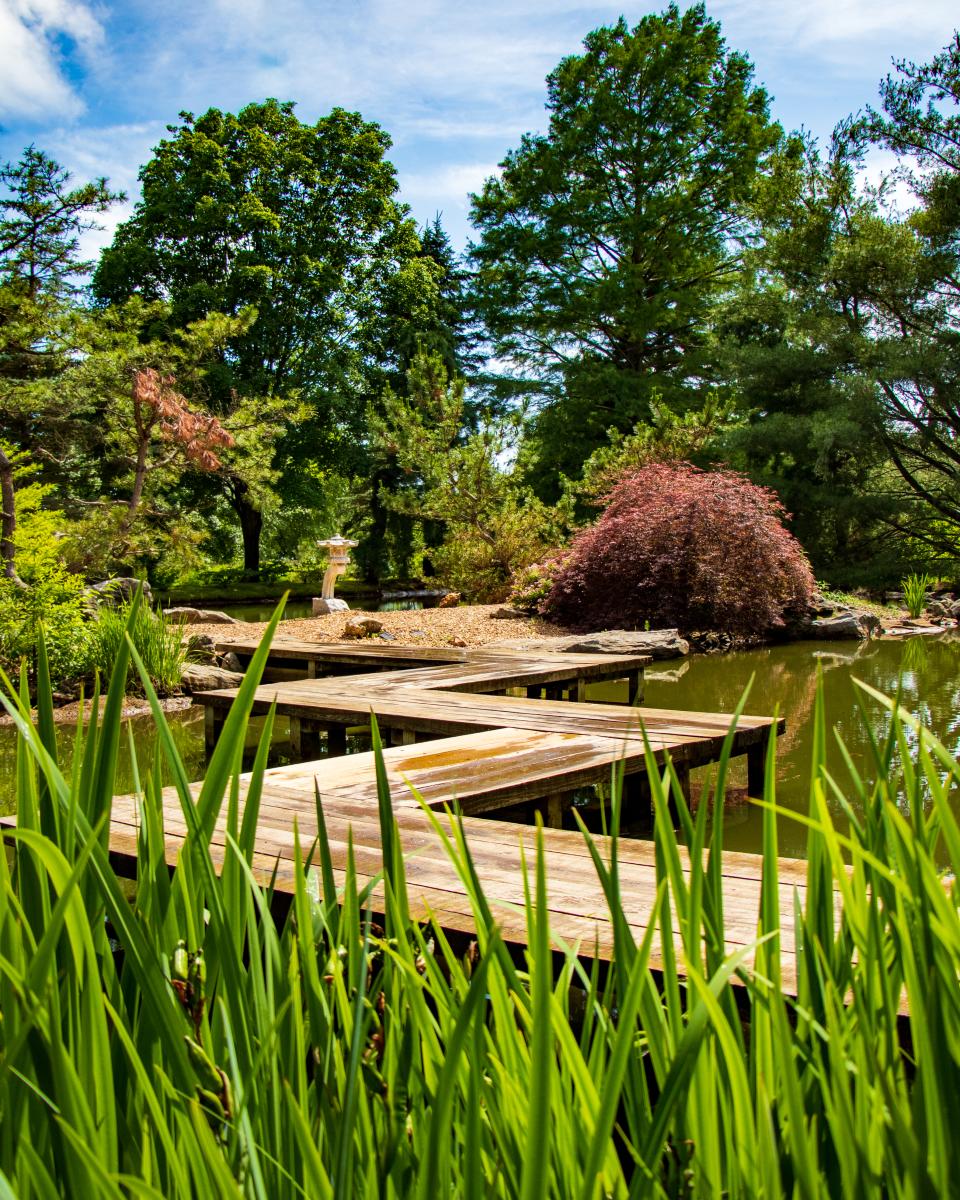 Photo by Allin Sorenson
Built in the 1980s the Mizumoto Japanese Stroll Garden is t​he oldest attraction at the Springfield Botanical Gardens. The 7.5 acre garden includes a large koi lake, moon bridge, meditation garden, tea house and traditional Japanese garden landscaping. The garden is open from April-October for normal viewing, and in December for the Festival of Lights.