Looking to explore Springfield on a time crunch? We've put together an itinerary that showcases the best of Springfield, Missouri in 48 hours. Feel free to mix and match our suggestions below to build the perfect trip for your needs.
Where To Stay
Springfield has a variety of accommodations to fit your desired experience, needs, and budget. Check out our places to stay page for more information.
Things To Do
Wonders of Wildlife National Museum & Aquarium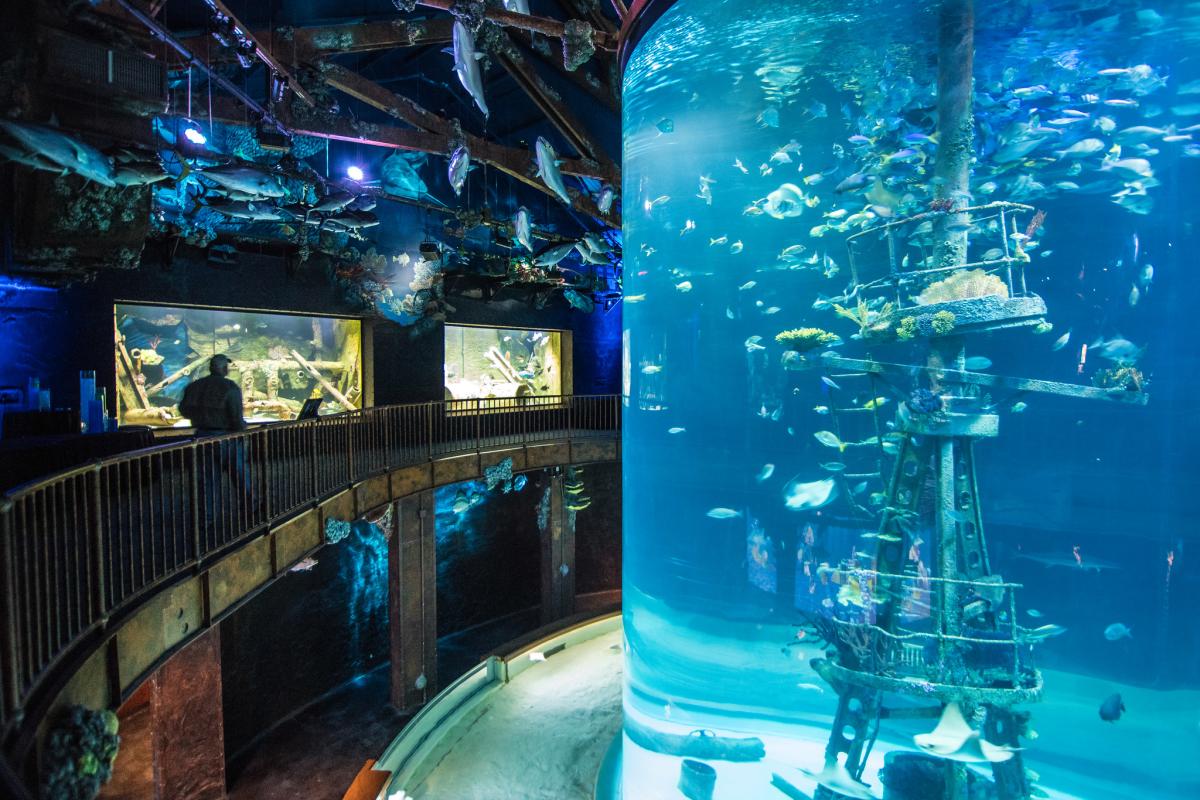 If you're only in town for a few days, an afternoon at Wonders of Wildlife National Museum & Aquarium is a must. Be prepared to spend several hours here, as the 350,000-square-foot space houses over 35,000 species of fish, reptiles, amphibians, birds and mammals from small turtles to a large albino alligator. The sea of blue tanks stretches through a series of themed areas visitors can roam, such as an ocean shipwreck, Louisiana swamp area, Amazon rainforest and others.
Address: 500 W. Sunshine St., Springfield
Bass Pro Shops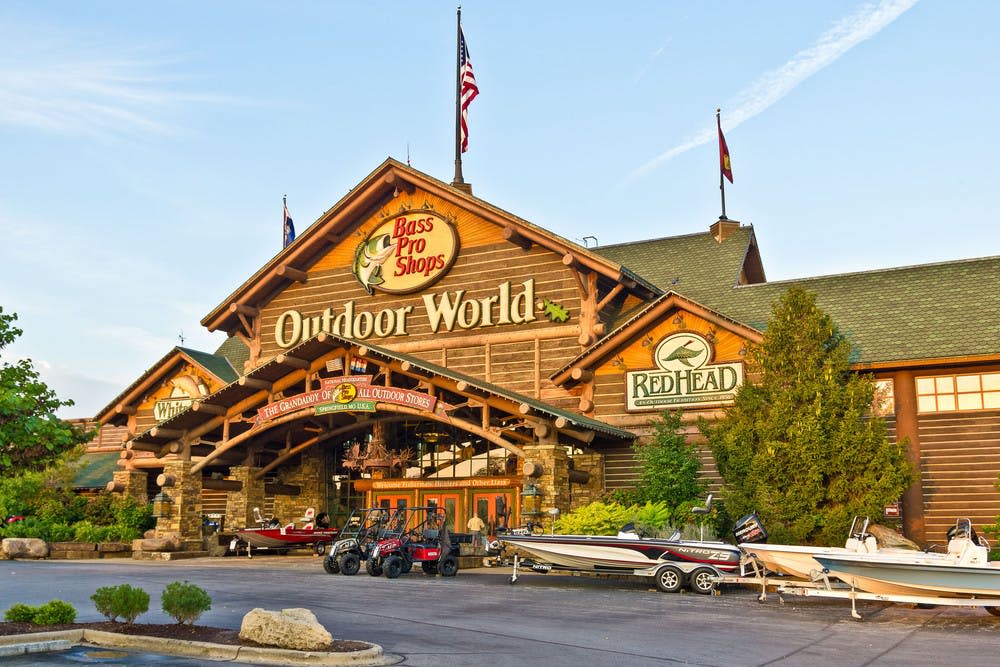 The original Bass Pro Shops® Outdoor World® in Springfield is a paradise for outdoor-loving enthusiasts and a must-visit if you have time. This 500,000-square-foot store is the number-one tourist attraction in Missouri enticing over 4 million people to visit every year. The Grandaddy of All Outdoor Stores® is full of immersive shopping fun, offering visitors one of the largest assortments of outdoor gear, apparel and gifts under one roof. Don't forget to check out the many museums inside the store for history on the first Bass Pro store, firearms, archery, and more.
Address: 1935 S. Campbell Ave., Springfield
Fantastic Caverns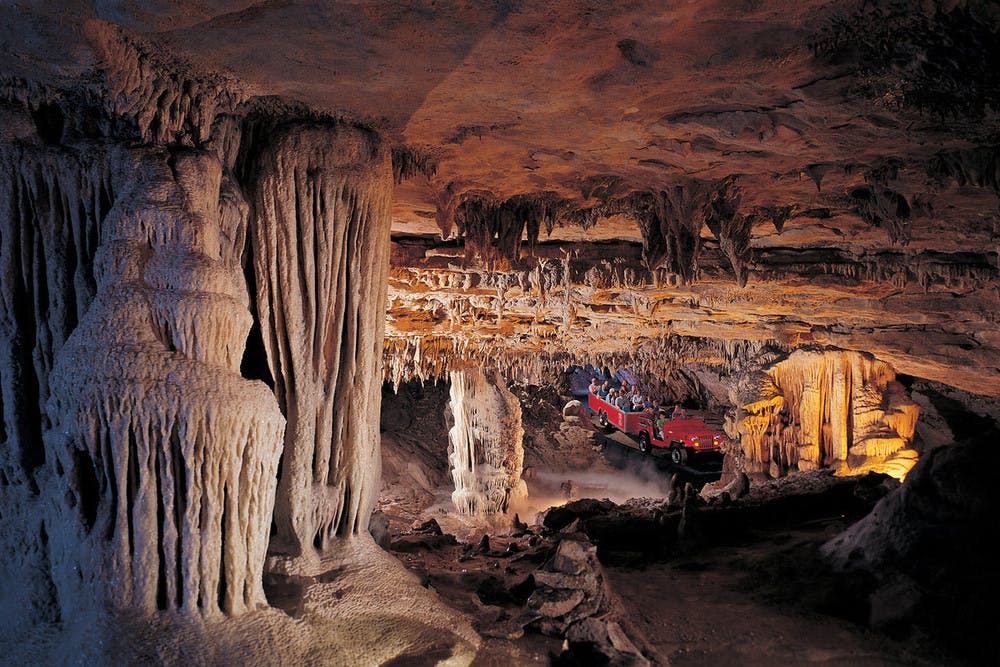 One of Missouri's most well-known caves is Fantastic Caverns. As the only ride-through cave in North America, riders can sit back and relax in the big red trams while the cave guides stop throughout the cave and explain how formations came to be. Fantastic Caverns is open 362 days a year and is an all-weather, all-seasons natural attraction.
Address: 4872 N. Farm Rd. 125, Springfield
Wilson's Creek National Battlefield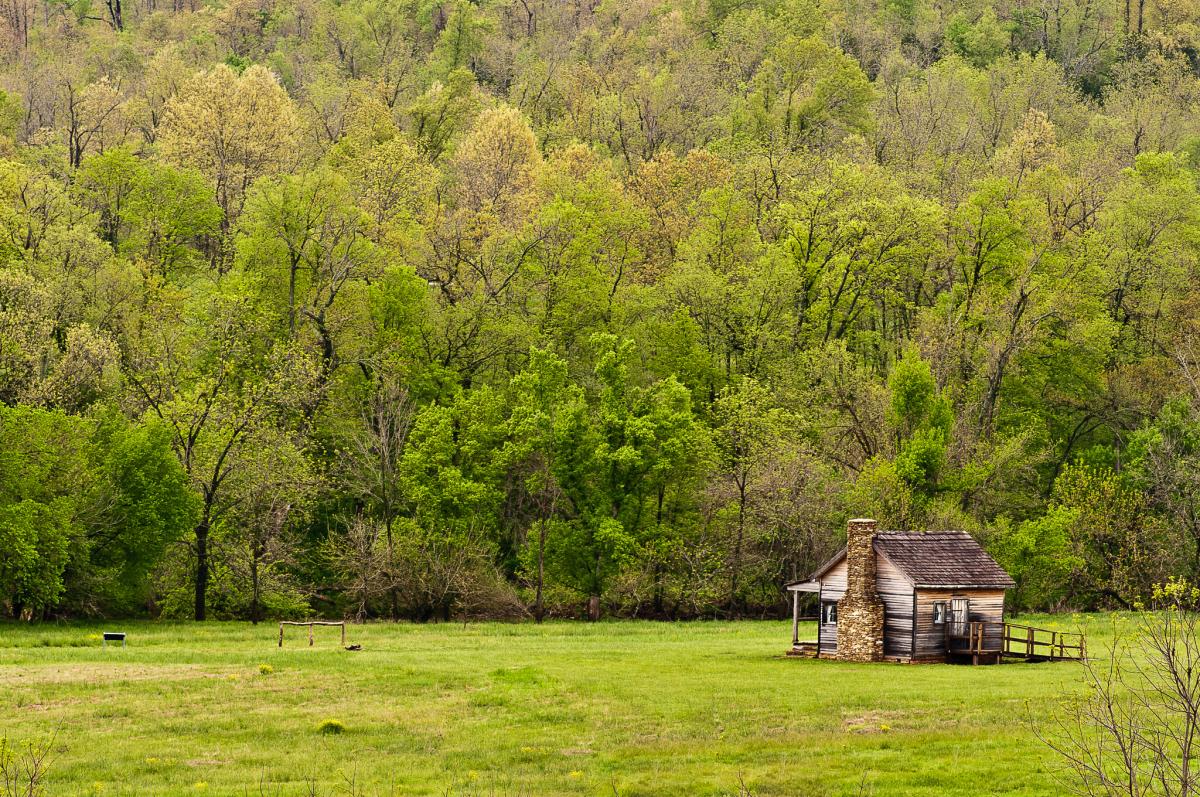 ​​Wilson's Creek National Battlefield, one of six national parks in Missouri, is a perfect stop for an entertaining and educational experience. This national park features the site of a major Civil War battle, a self-guided tour road, and a newly expanded Visitor Center museum.
Fought on August 10, 1861, the Battle of Wilson's Creek was a pivotal battle in Missouri and the second major battle of the Civil War. A five-mile self-guided tour road allows visitors to explore the battlefield at their own pace. Walking trails lead to various battle sites, including Bloody Hill, the Historic John Ray House and the Edwards Cabin.
Address: 6424 W. Farm Rd. 182 Republic
Springfield Cardinals Baseball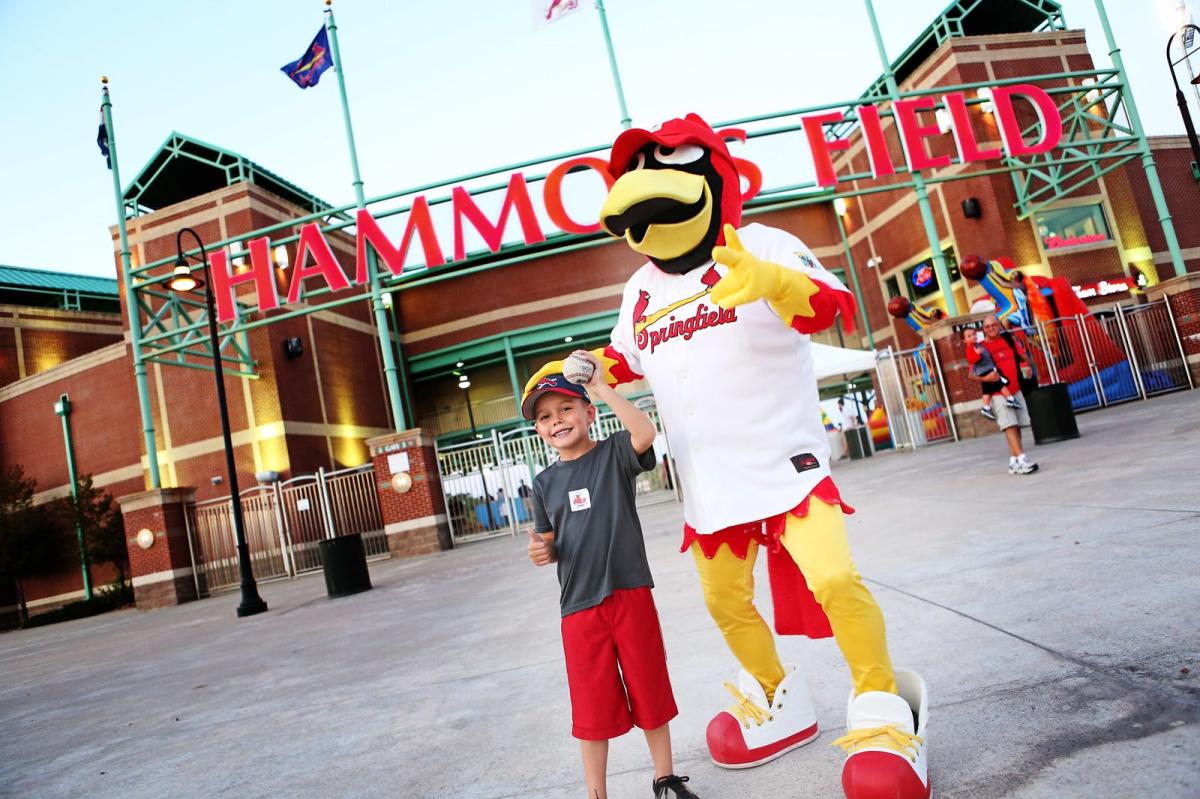 If the Cardinals are in town, head to Hammons Field to watch a Springfield Cardinals game and enjoy delicious stadium foods. Attend popular promo nights for fun themes and unique giveaways, or sign up for the crowd-pleasing on-field contests to win prizes. More than 100 of your favorite St. Louis Cardinals players got their start playing for the Springfield Cardinals, so you never know who you might see on the field. 
Address: 955 E. Trafficway St., Springfield
Mizumoto Japanese Stroll Garden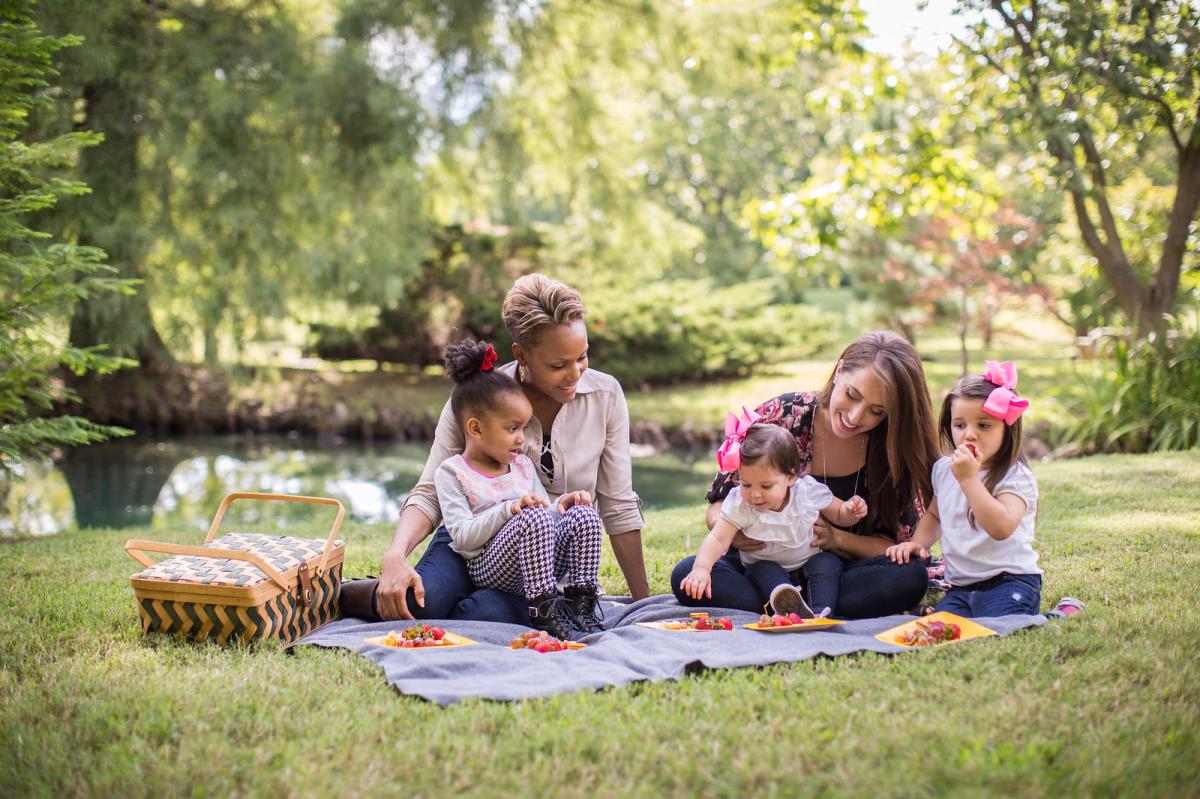 Built in the 1980s, the Mizumoto Japanese Stroll Garden is t​he oldest attraction at the Springfield Botanical Gardens. The 7.5 acre garden includes a large koi lake, moon bridge, meditation garden, tea house and traditional Japanese garden landscaping. The garden is open from April-October for normal viewing, and in December for Aglow, a holiday light display.
Address: 2400 S. Scenic Ave., Springfield
Nathanael Greene/Close Memorial Park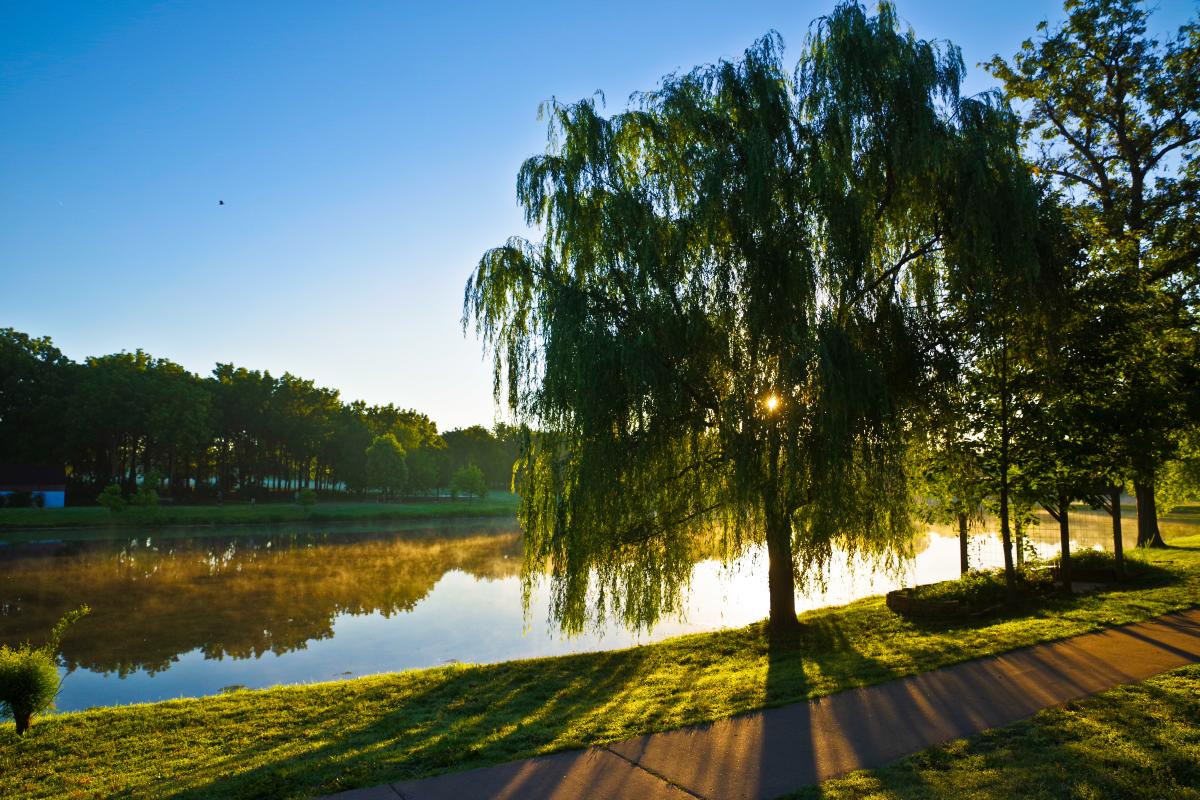 The 113-acre Nathanael Greene/Close Memorial Park is home to the Springfield Botanical Gardens that feature dozens of themed gardens, including hostas, daylilies, Asiatic lilies, irises, peonies, roses, dwarf conifers, ornamental grasses, native plants and more. The park also includes the Roston Butterfly House, Gray-Campbell Farmstead, Mizumoto Japanese Stroll Garden and Lake Drummond. The park connects to the South Creek Greenway and includes other paved walking trails.
Address: 2400 S. Scenic Ave., Springfield
What To Eat
Leong's Asian Diner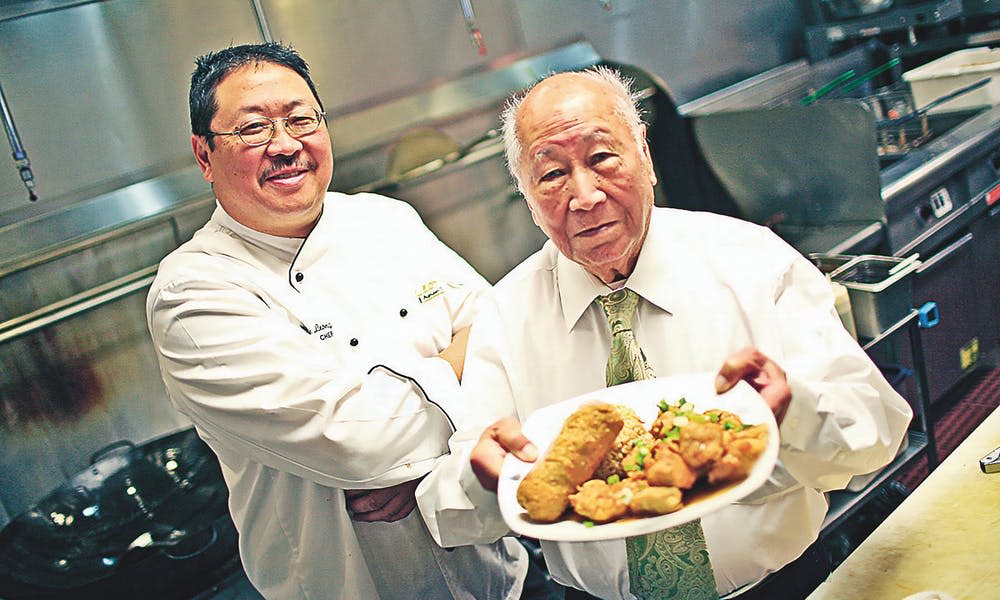 Springfield-Style Cashew Chicken is available at restaurants throughout the city but if you want the authentic recipe, check out Leong's Asian Diner, owned by the family that came up with the recipe of fried chicken chunks covered in oyster sauce, cashews and green onions. 
The recipe got its start at Leong's Tea House in 1963 when the late David Leong was trying to find a dish he could serve at his Chinese restaurant that would be accepted by the Springfield crowd. Little did he know that nearly 60 years later, his recipe would be a Springfield icon and versions of it would be served on menus across the country.
Leong's Asian Diner closed in 1997 but the dish remained popular. In 2010, the Leong family opened Leong's Asian Diner to continue the family tradition.
Address: 1540 W. Republic Rd., Springfield
Lambert's Cafe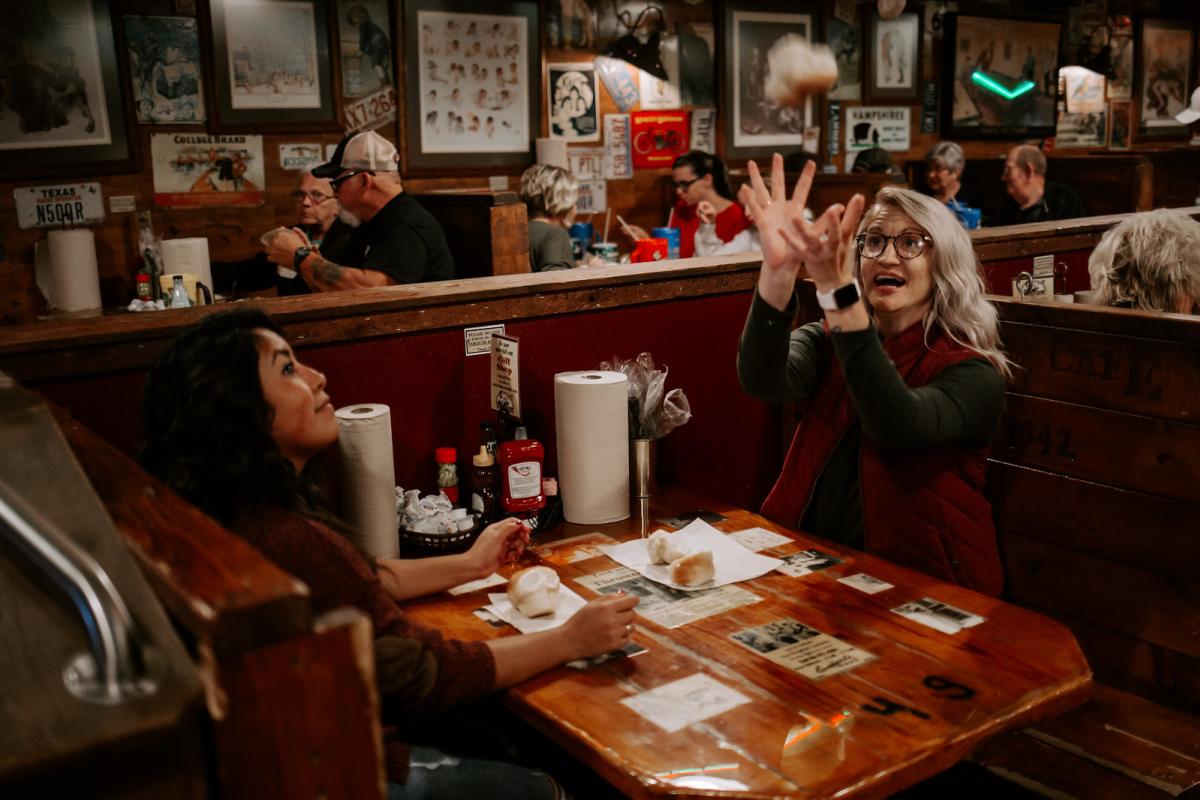 Known as the "home of throwed rolls," Lambert's serves a full menu of country cookin' and each table gets "pass-arounds" that are served tableside, such as fried taters and onions, black-eyed peas and fried okra.
Best of all, though, are the dinner rolls. Besides tasting like the rolls grandma used to make, the bread is tossed to diners eager to try their hand at catching the buttery, fluffy rolls before devouring them with the rest of their meal. 
Address: 1800 W. State Hwy J., Ozark
Pizza House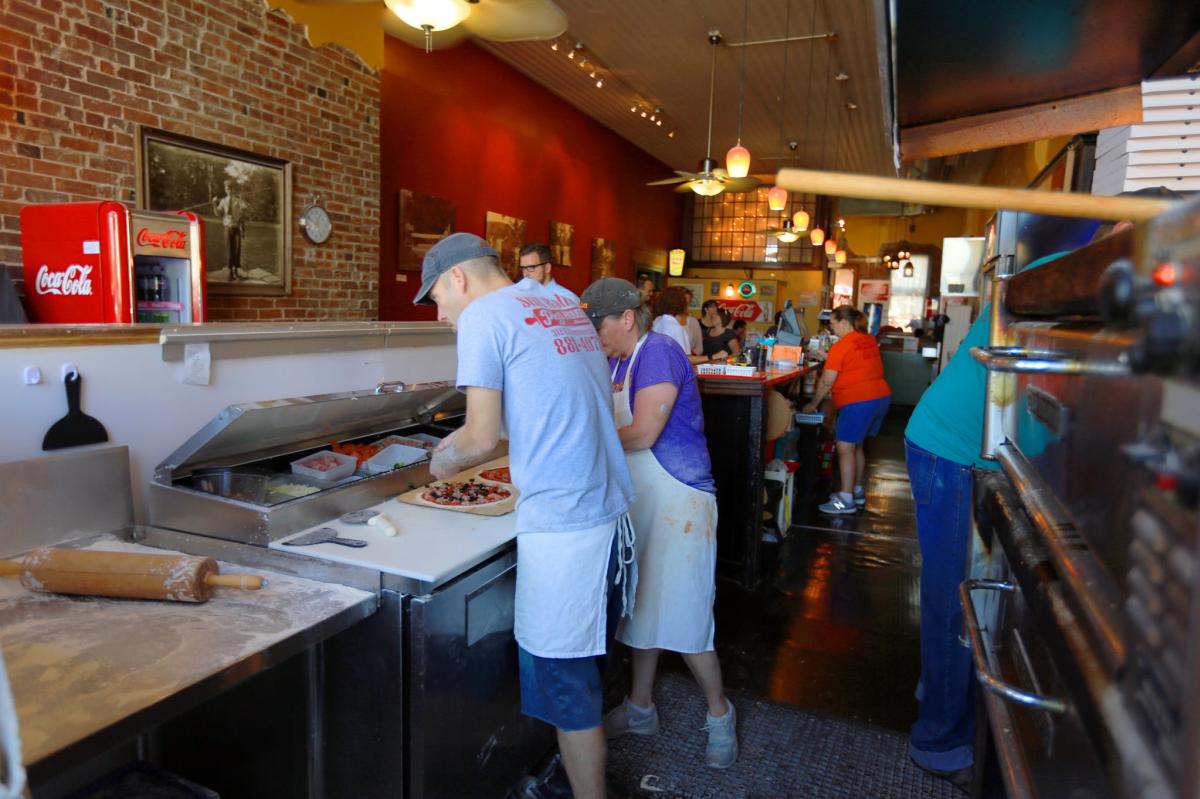 Pizza House has been rollin' out the dough in Springfield since 1958. Take a seat at a booth or table and build-your-own pie or choose from one of the menu creations. Its location on historic Commercial Street still serves up the same recipe for the thin cracker crust classic pie that was being served decades ago.
Address: 312 E. Commercial St., Springfield
Van Gogh's Eeterie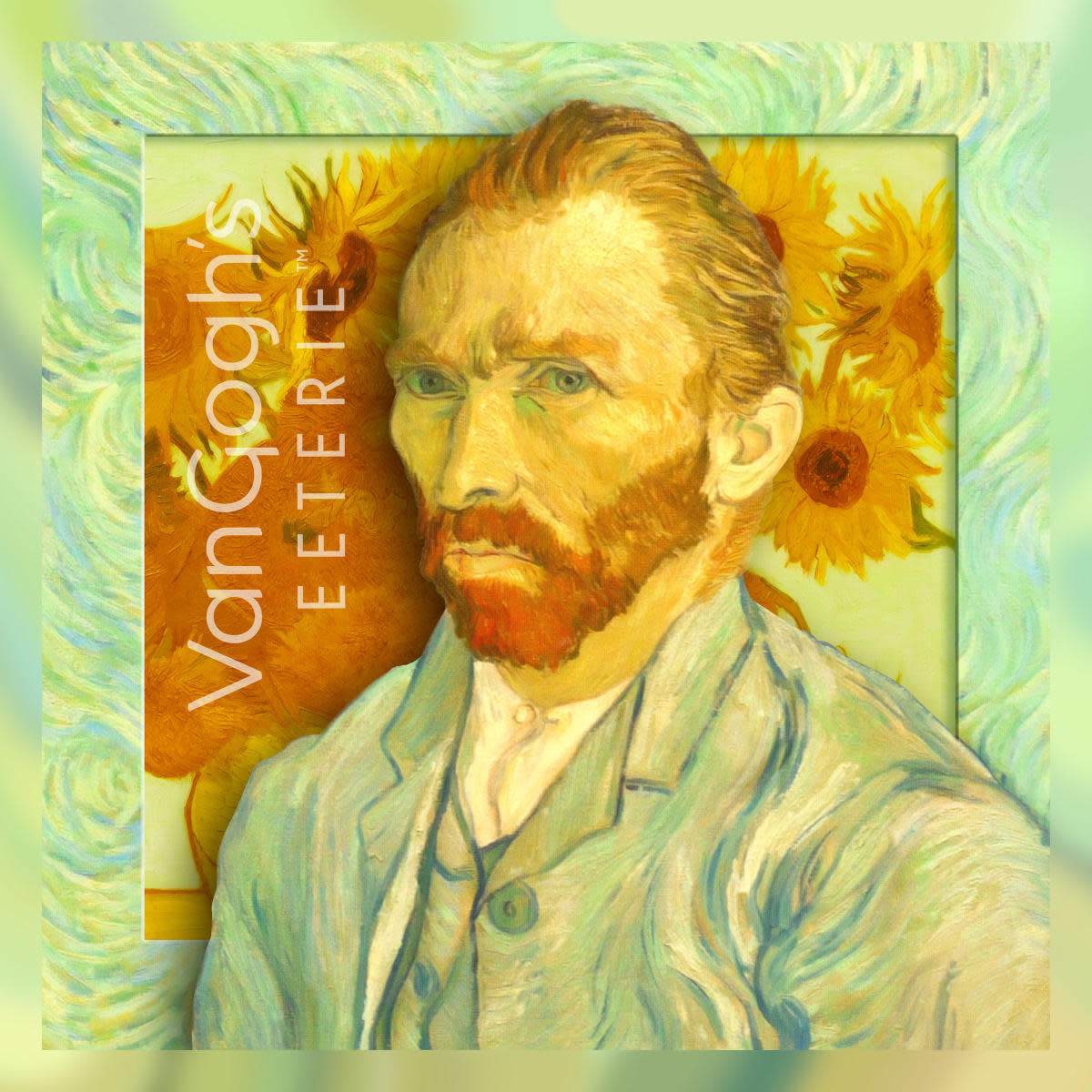 For breakfast and Dutch pancakes all day, Van Gogh's Eeterie is the place to be. Focusing on traditional Dutch cuisine of the Netherlands, you can find favorites, such as Dutch pancakes (Pannenkoek), Stamppots, Nasi Goreng and even Stroopwafels and Poffertjes.
Address: 334 E. Commercial St., Springfield
Black Sheep Burgers and Shakes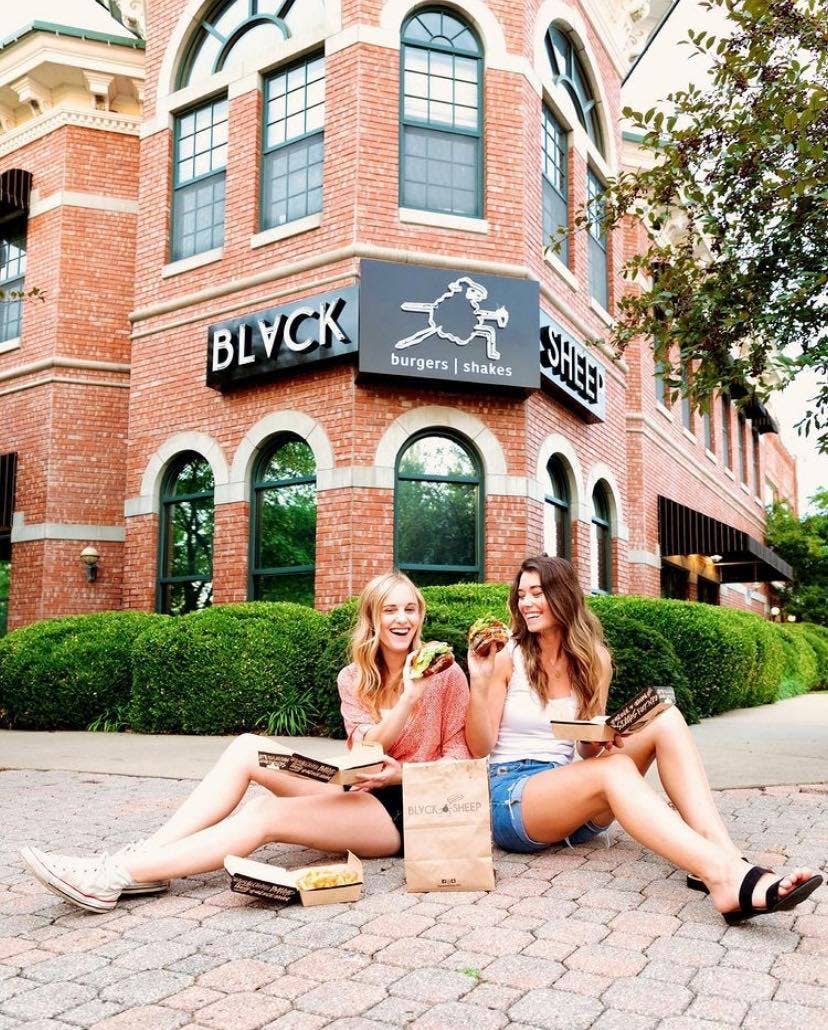 Photo courtesy of @locallylocated
Black Sheep Burgers is a must-visit for burger lovers. Step inside for burgers piled high with an array of toppings, such as onion rings, panko-crusted portabella mushrooms, truffle mayo, short ribs slow-cooked in Dr Pepper and other savory toppings. Fry lovers are also in for a treat, as Black Sheep is known for a delicious selection of fries and dipping sauces to go with them. After your meal, consider ending it with one of many boozy milkshakes on the menu.
Address: Multiple Locations
Frozen Treats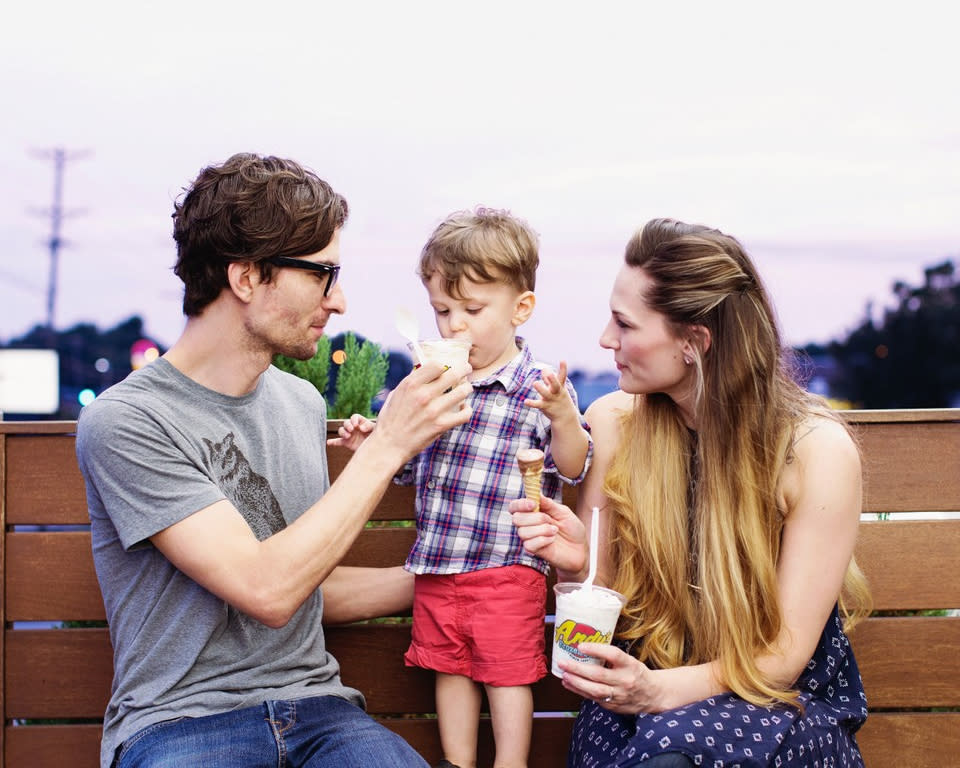 During the summer, locals head to Pineapple Whip and Andy's Frozen Custard found across Springfield to get a favorite summertime treat. Pineapple Whip has flavors, such as classic pineapple, strawberry-kiwi, banana-pomegranate, mango-peach, grape and orange for a refreshing fruity treat. Andy's Frozen Custard has an array of desserts from cones to sundaes and shakes that'll bring you back to summertime at the lake where the dessert was first created.
Address: Multiple locations
The Ozark Mill Restaurant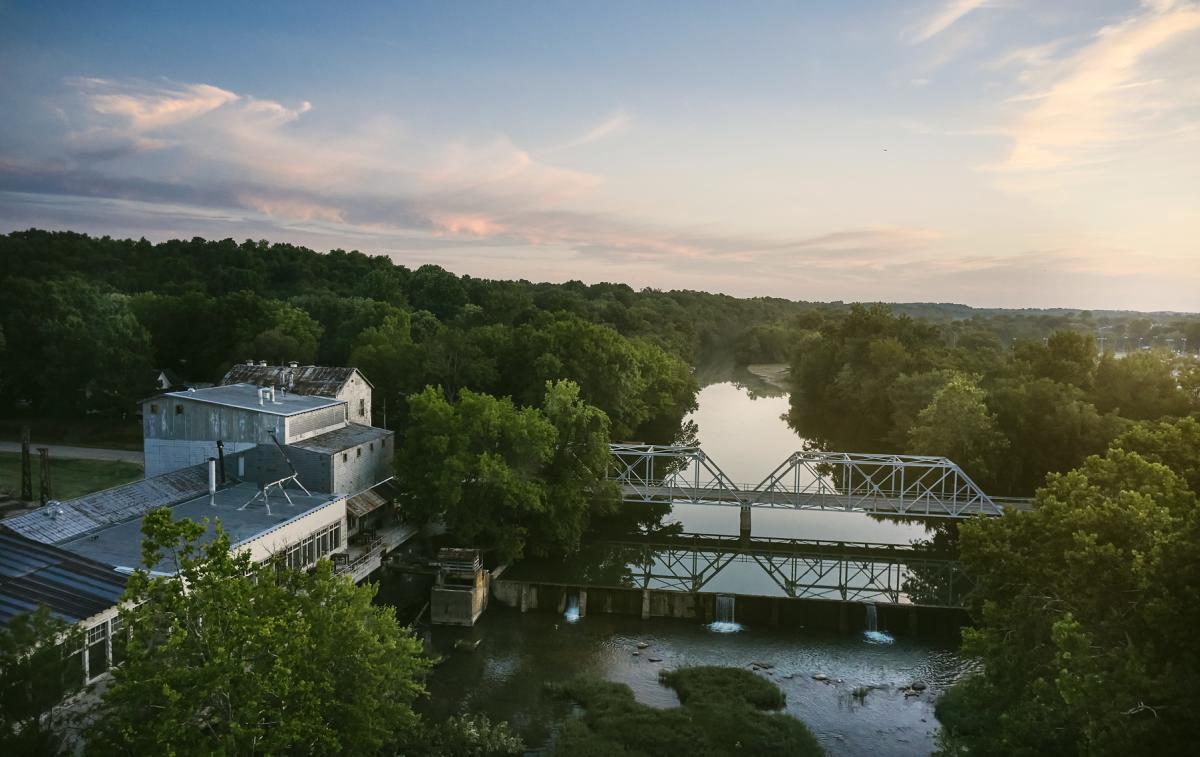 Photo courtesy of Finley Farms
For dinner and a one-of-a-kind view, The Ozark Mill Restaurant at Finley Farms in Ozark is the ultimate farm-to-table experience guests have to try at least once. Visitors can view the Finley River from their table while enjoying seasonal dishes featuring local, sustainable food sources, including 28 types of produce organically grown on-site.
Address: 802 Finley Farms Ln., Ozark
Gailey's Breakfast Cafe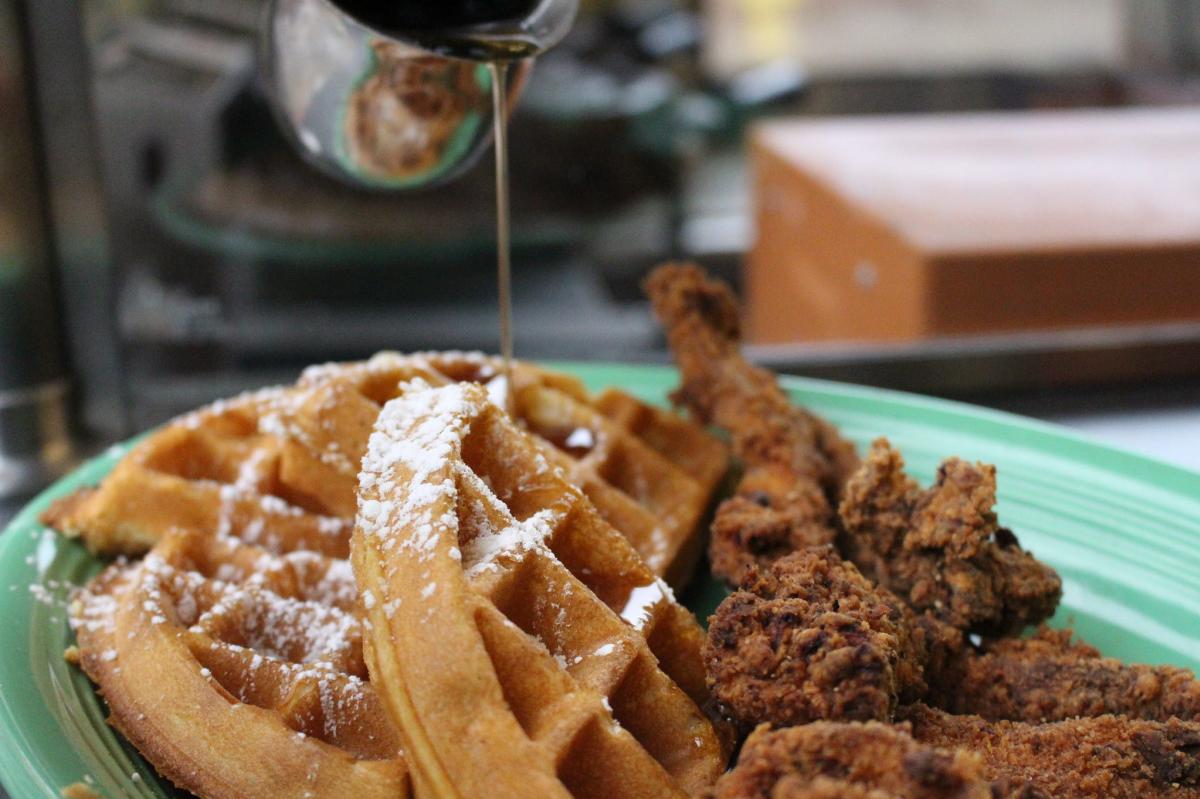 Gailey's is a local favorite in Springfield because of a flair on breakfast favorites. It started out as a pharmacy serving hamburgers in 1940 and has been serving food ever since. Though the pharmacy part of the business is long gone, the restaurant has expanded into the ground floor of neighboring buildings and even includes a bar frequented by locals and travelers in the evening. Try breakfast favorites such as breakfast tacos, steak and eggs, delicious pancakes, and home fry skillets. Or try a giant breakfast built on a bed of home fried potatoes served with your choice of toast, pancake, french toast, or biscuit and gravy.
Address: 220 E. Walnut St., Springfield