Looking to explore the best of Springfield? We've got you covered with this one-day itinerary that showcases the best of Springfield, Missouri in 24 hours. Mix and match the suggestions below to create a trip based on your interests.
Where To Stay
Springfield has a variety of accommodations to fit your desired experience, needs, and budget. Check out our places to stay page for more information.
Things To Do
Wonders of Wildlife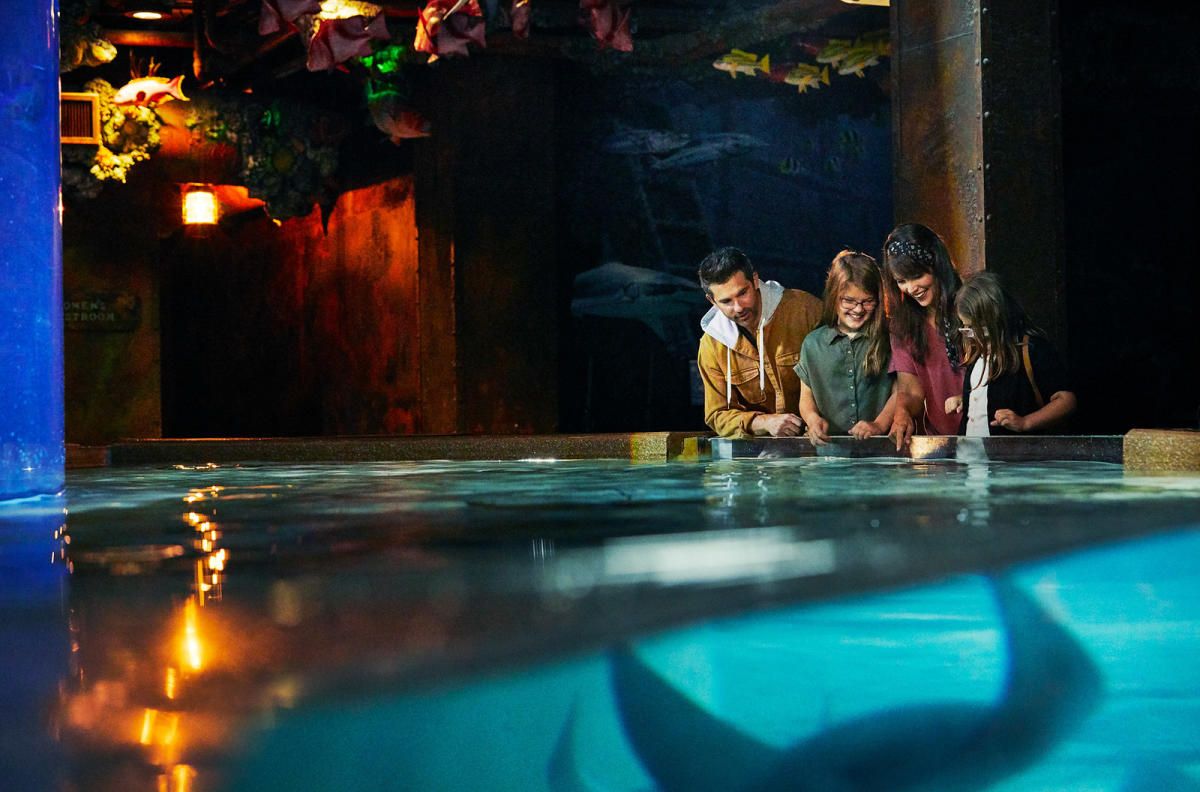 Bass Pro Shops founder Johnny Morris' vision of a national institution dedicated to the conservation of the outdoors has come to fruition at Wonders of Wildlife National Museum & Aquarium in Springfield. It was voted America's Best Aquarium through a national public poll conducted by USA TODAY. The museum takes visitors on a journey through immersive wildlife galleries that bring visitors eye-to-eye with the greatest collection of record-setting game animals ever assembled and an all-new 1.5 million-gallon aquarium adventure showcasing 35,000 live fish, mammals, reptiles, amphibians and birds.
Where: 500 W. Sunshine St., Springfield
Bass Pro Shops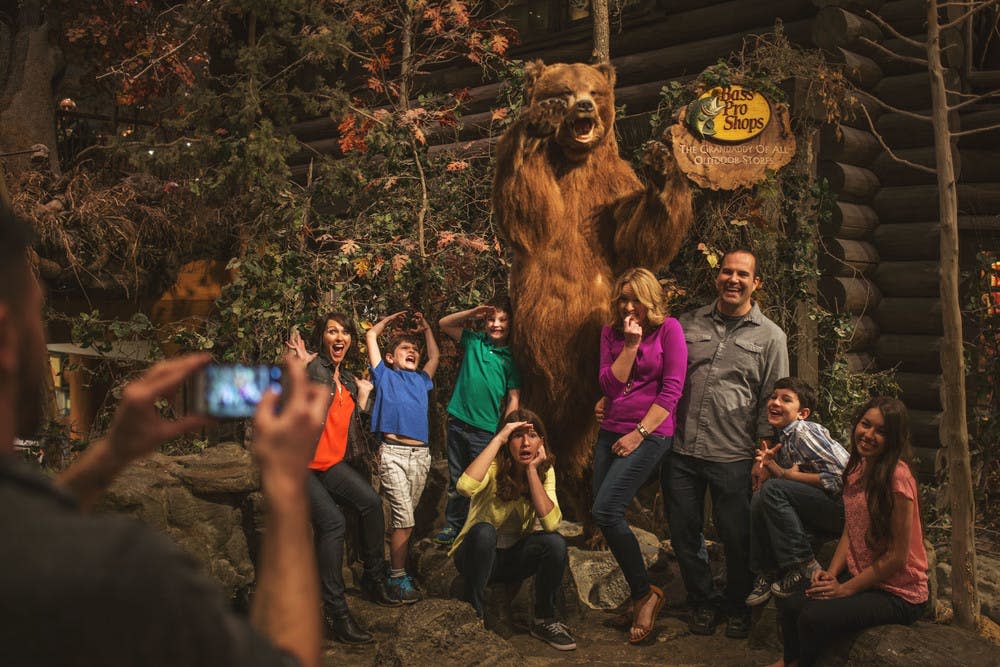 Come visit the original and largest of the Bass Pro Shops®! Almost 500,000 square feet dedicated to the beauty of the outdoors. Waterfalls, aquariums, firing range, TRACKER® boat showroom, Hemingway's Blue Water Café and more. Shop from a large selection of outdoor gear and visit the NRA® Museum and Archery Hall of Fame.
Where: 1935 S. Campbell Ave., Springfield
BigShots Golf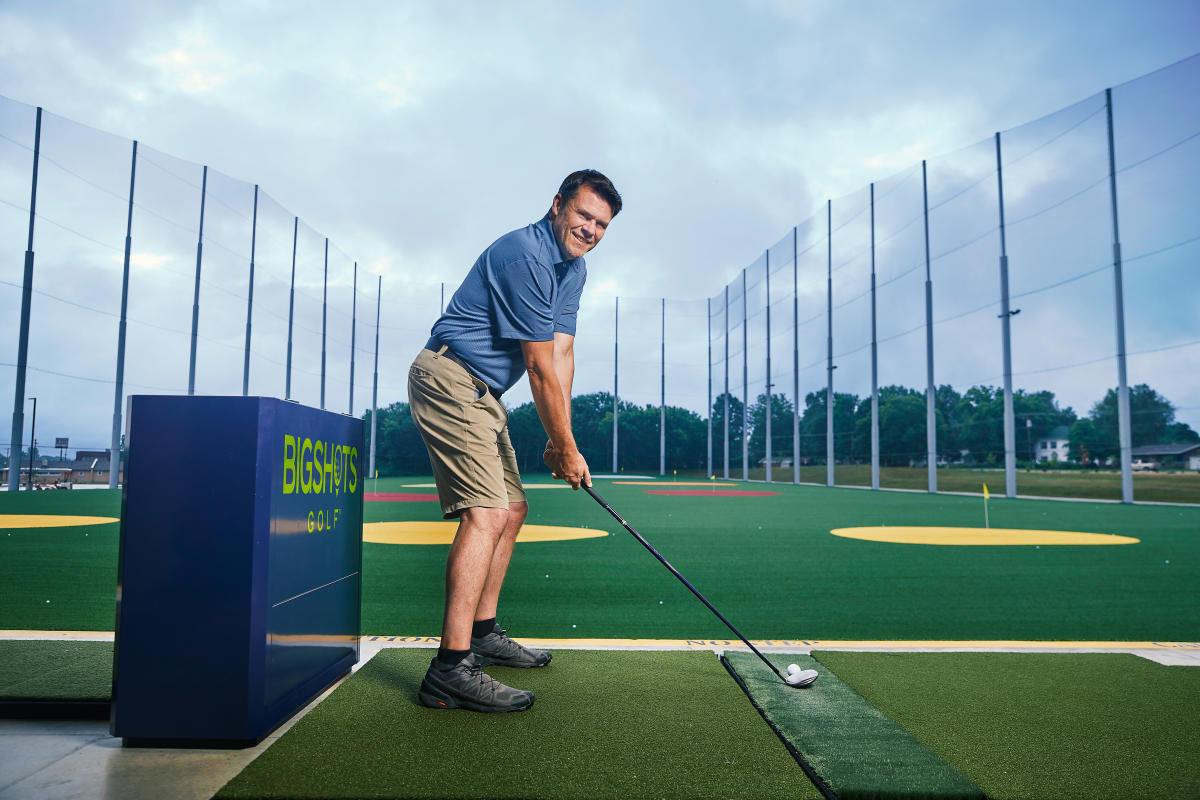 Golf pros, newbies and even people not into golf can come together and have a good time at BigShots. Get a bay and play games with the 3D augmented reality tech, play the six-hole mini golf course or just kick back and relax as you share great food and handcrafted cocktails. Grab your friends and enjoy the never-ending fun at this 12-acre complex.
Where: 930 E. Kearney St., Springfield
Route 66 Car Museum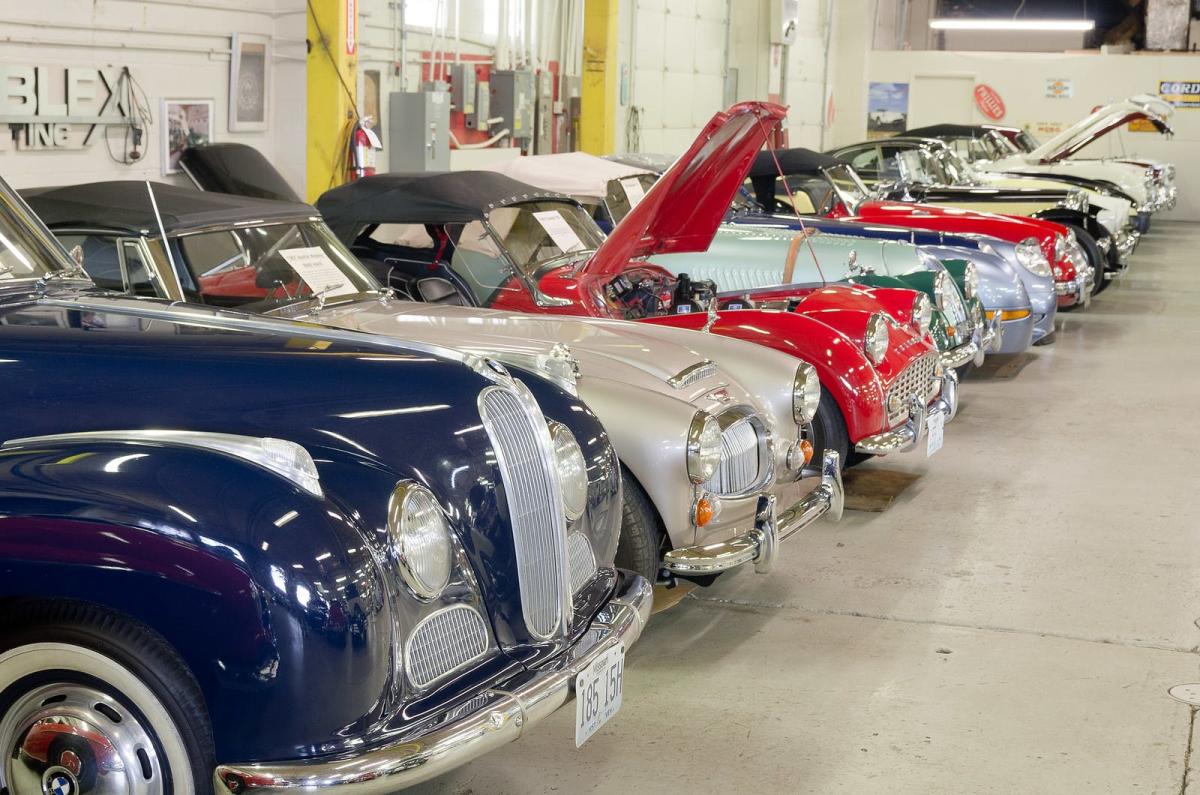 Route 66 Car Museum is a privately owned car collection on the famed and historic Route 66. Guy Mace started collecting in 1990 when he bought his first Jaguar. The collection has since grown to about 70 automobiles. Ranging from early brass era cars to vehicles used in cinema such as the Gotham Roadster, this collection is sure to have a vehicle for every museum goer's taste. The museum houses seven Jaguars, two Rolls Royces, a 1963 Morgan owned by Desert Storm's Gen. Norman Schwarzkopf and the famous truck from the movie "Grapes of Wrath" that starred Henry Fonda.
Where: 1634 W. College St., Springfield
Springfield Cardinals Baseball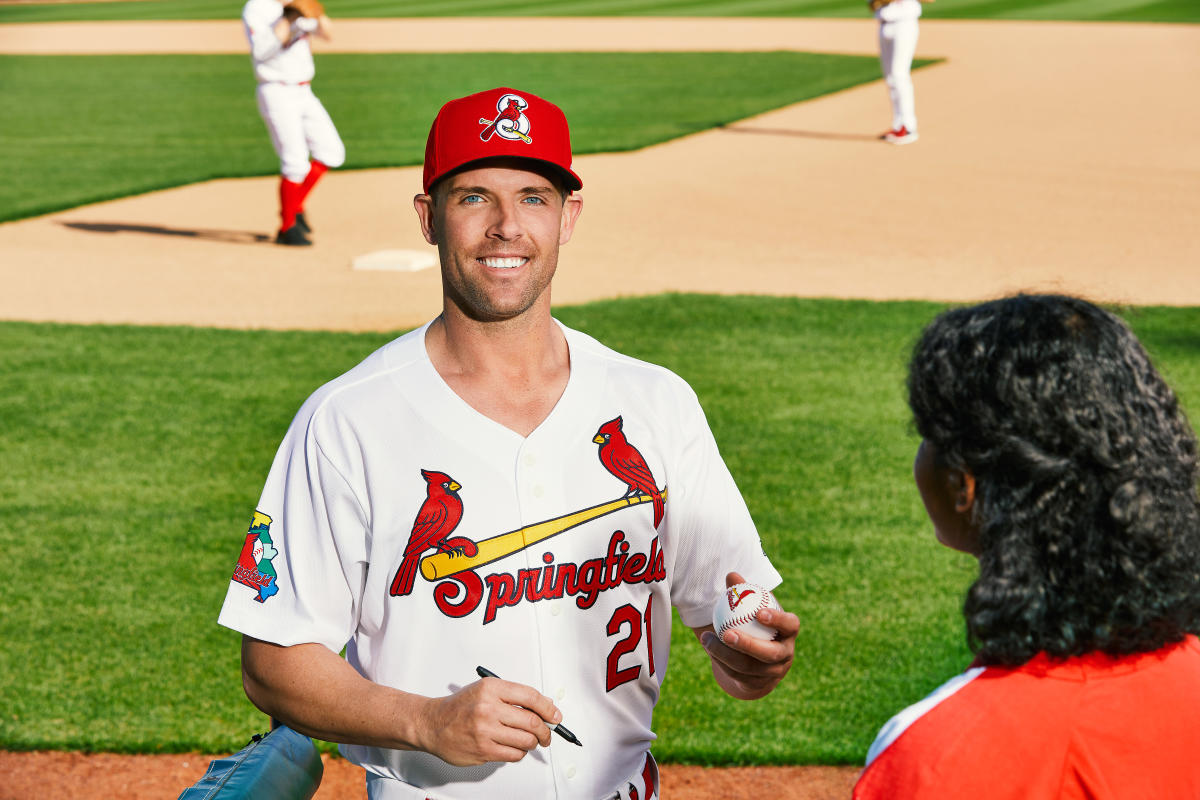 Head over to Hammons Field and see the St. Louis Cardinals Double-A affiliate. More than 100 St. Louis Cardinals got their start here! Affordable tickets, great food and drink and a family-friendly atmosphere make this stadium the perfect place to spend your day. 
When: Click here to see the Springfield Cardinals schedule.
Where: 955 E. Trafficway St., Springfield
Blue Room Comedy Club
Blue Room Comedy Club has a steady lineup of hilarious, national touring comedians. The new location is right off Park Central Square downtown. During the show, make sure to try some of the great food and drink on the menu. Audience members and comedians alike agree this is one of the best comedy clubs around!
When: Click here to see the calendar of shows at Blue Room Comedy Club.
Where: 420 W. College St., Springfield
Springfield Art Museum
The Springfield Art Museum is Springfield, Missouri's oldest cultural institution, founded in 1928. A department of the City of Springfield, the museum invites you to connect with the world, your community and yourself through active engagement with art objects. The permanent collection features over 10,000 objects representing thousands of years of culture, with special collections focused on American art from the 19th century to present, Asian art, contemporary watercolor, textiles, sculptures and prints.
Where: 1111 E Brookside Dr., Springfield
Dickerson Park Zoo
It's a zoo out there! Get the kids—and yourself—outdoors for some exercise, education and entertainment at Dickerson Park Zoo. Learn about more than 450 animals while strolling along 1.2 miles of paved trails in the zoo that's organized geographically by the creatures' continent of origin. Other features at Dickerson Park Zoo include a children's playground and water feature, café, gift shop and train ride.
Where: 1401 W. Norton Rd., Springfield
Where to Eat
Bambinos Cafe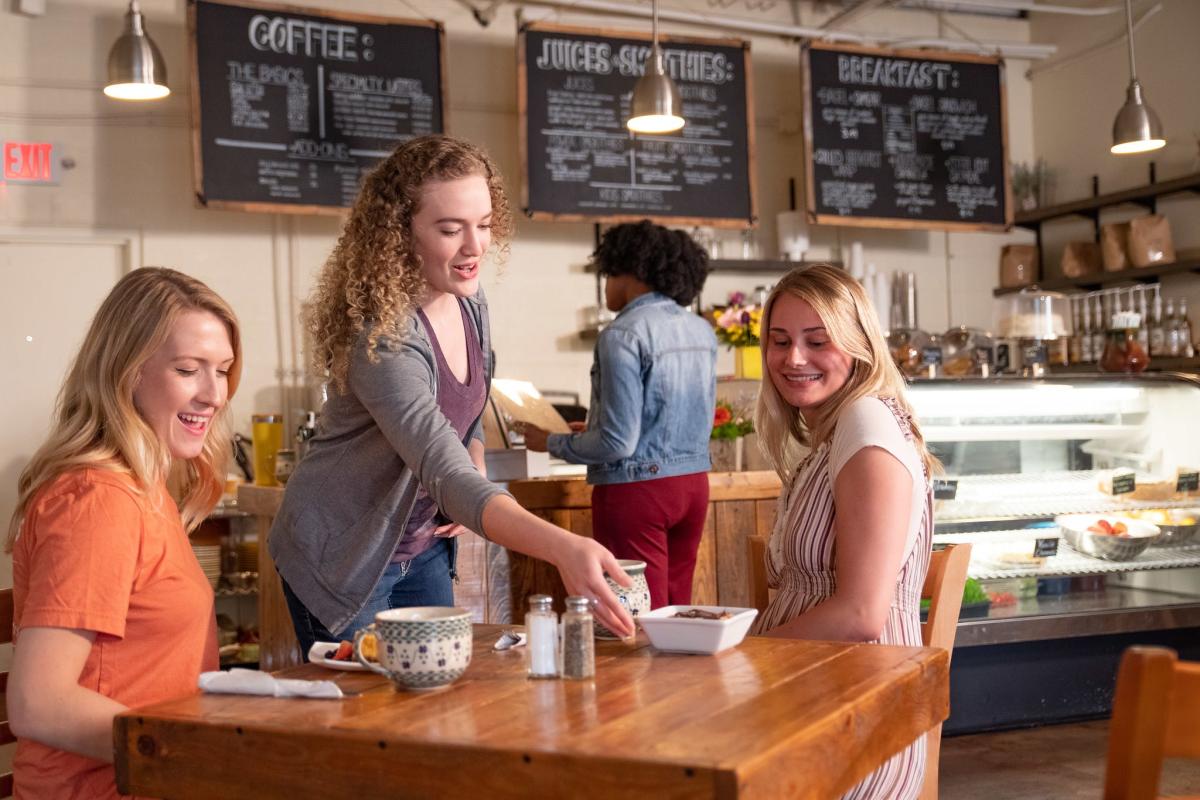 Bambinos is a local favorite in Springfield. Tucked away in Phelps Grove, the original location opened in 2000, with a new location opened on Battlefield Road in 2015. Enjoy paninis hot off the press, pastas of all kinds and tons of local beer. Make sure to save room for some fresh-baked desserts! 
Where: 1141 E. Delmar St., Springfield; 2810 E. Battlefield Rd. suite D, Springfield
Lambert's Cafe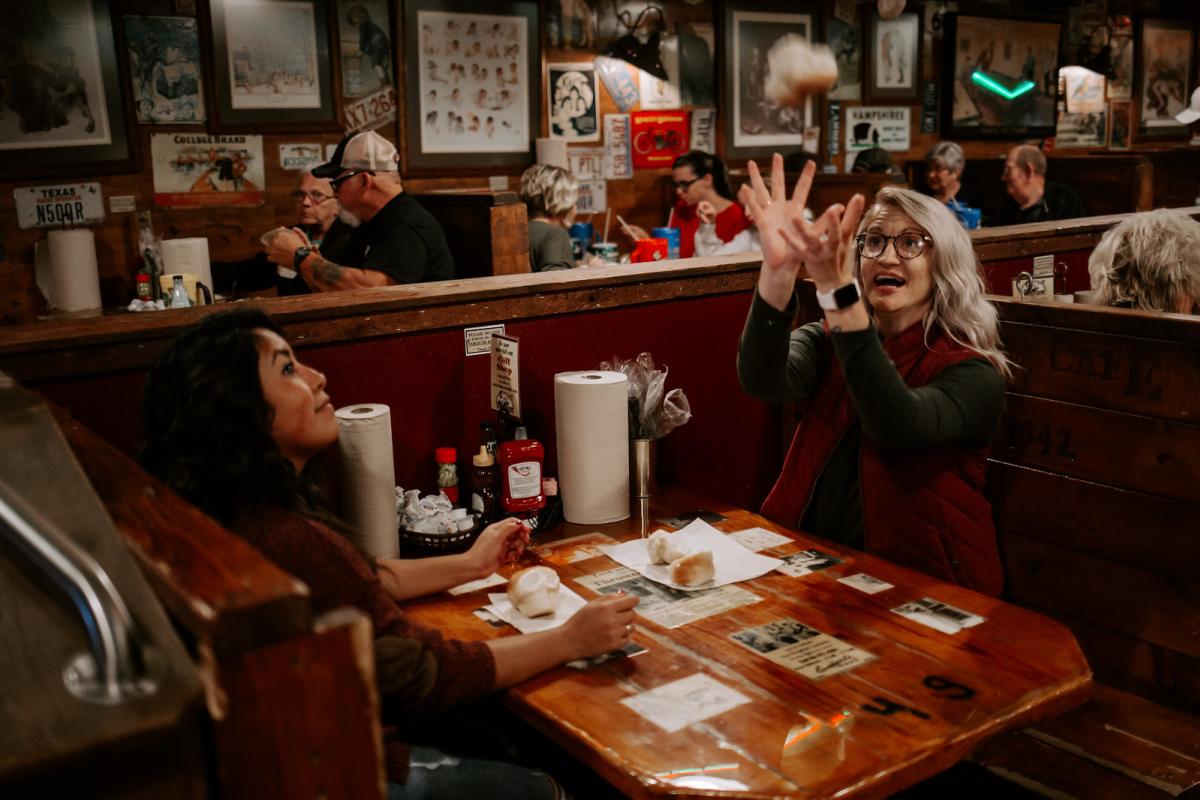 The "Home of Throwed Rolls" is a must-eat while you're in the area. Just a few miles south of Springfield, Lambert's Cafe offers comfort food with more than generous portions. The staff will always go the extra mile to ensure you have the best experience possible. Bring an empty stomach, and make sure your hand-eye coordination is on point! 
Where: 1800 W. State Hwy. J, Ozark
Gettin' Basted
Gettin' Basted has won over 50 barbecue grand championships, the most recent being the 32nd Annual Jack Daniel's World Championship Invitational Barbecue. The menu features an array of items ranging from fried okra to American Wagyu beef burgers. Forget what you think you know about barbecue and prepare to get basted. 
Where: 242 S. Stewart Ave., Springfield
Greek Belly
Greek Belly brings a little taste of Valtonero, Greece - hometown of the restaurant's owner John Tsahiridis - all the way to downtown Springfield. You can find traditional, authentic Greek favorites on the menu such as gyros, baklava, falafels and more. If you can't picture yourself in Greece after a couple bites, the Greek decor and music in the restaurant should do the trick. 
Where: 320 E. Walnut St., Springfield
Cafe Cusco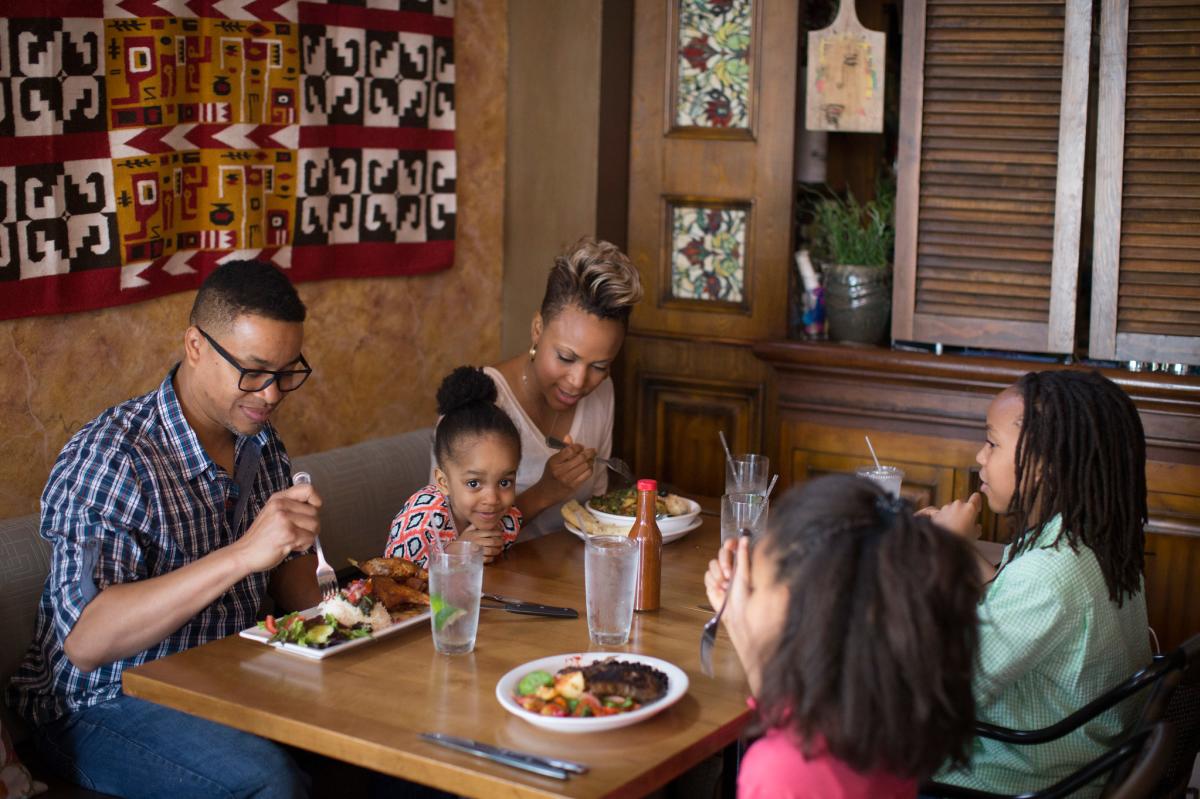 Cafe Cusco is Springfield's hidden gem. The ever popular Peruvian restaurant is on Historic Commercial Street. The covered booths, mother of pearl chandeliers and rich woodwork are as captivating as the aroma of fresh-from-scratch Latin food. The only place in Springfield to fill up on anticuchos, ceviche, Andean tamales, fried yucca, arroz con pollo and decadent desserts like lucuma cheesecake and apricot tres leches.
Where: 234 E. Commercial St., Springfield
Leong's Asian Diner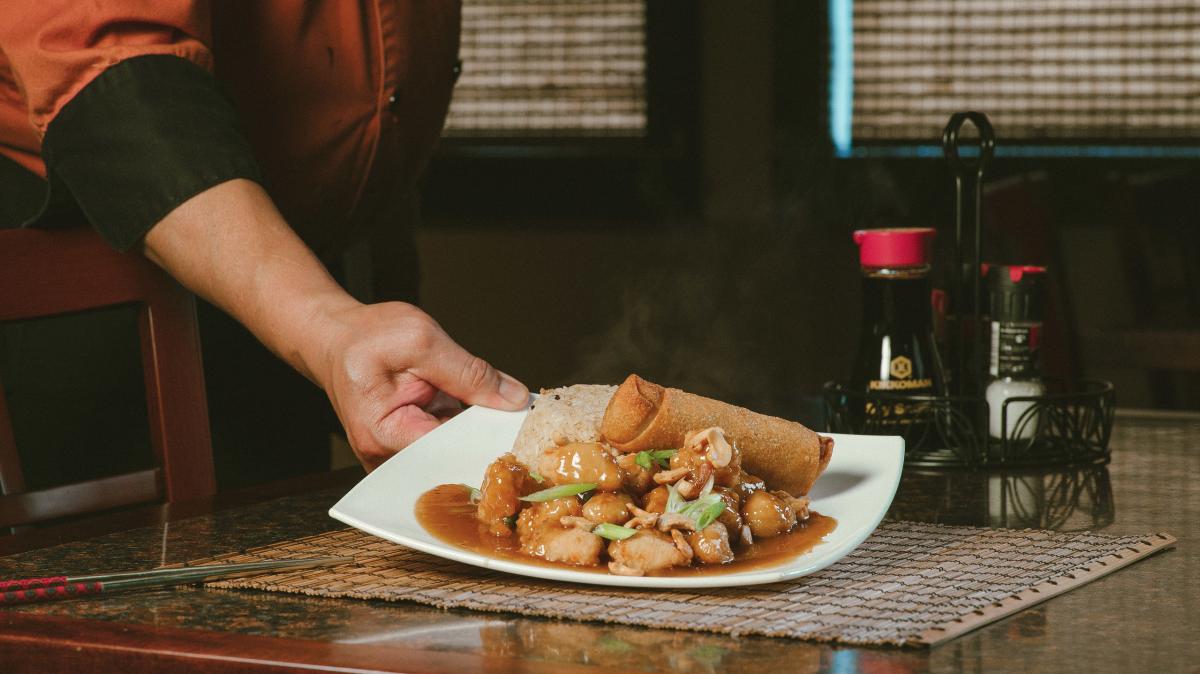 If there's one thing Springfield is known for, it's Springfield style cashew chicken. Leong's is the birthplace of the city's favorite dish and they've been pros at it for close to 60 years. The menu combines authentic Asian cuisine with American comfort food. This staple of Springfield should definitely be on your itinerary! 
Where: 1540 W. Republic Rd., Springfield
Casper's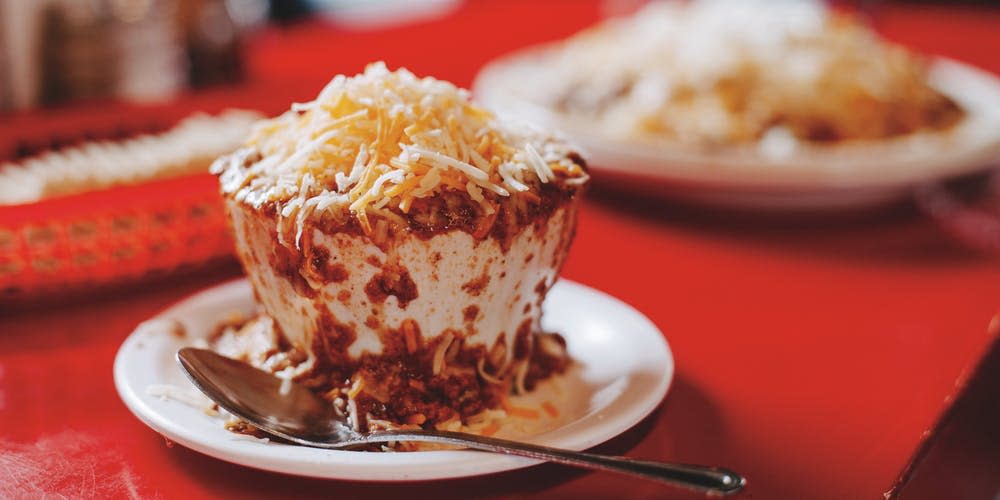 Opened in 1909, Casper's is purported to be the oldest restaurant in Springfield and is definitely one of the city's funkiest. Do yourself a favor and order the chili and don't be surprised when your bowl is overflowing. A unique atmosphere, old-fashioned comfort food and welcoming patrons and staff make this restaurant a must-see.