Downtown Springfield is an energetic part of the city filled with restaurants, retailers, attractions, entertainment venues, galleries and more.
"It's gone through an astounding evolution from what it was in the 1950s and '60s," said John Sellars, executive director of the History Museum on the Square. Back then, Park Central Square was the city's main business district and the area was home to department stores, banks, doctors' offices and nearly every other business people might need. Route 66 was still a major thoroughfare bringing thousands of travelers through the city and times were different.
Those are stark contrasts to what downtown became after Interstate 44 took visitors past the city instead of through it. Dozens of businesses abandoned center city for the malls and shopping districts that sprang up in the last decades of the 20th century.
Springfield wasn't unique in that business migration, said Rusty Worley, executive director of the Downtown Springfield Association, a nonprofit organization dedicated to downtown progress.
"It was the suburban flight of the '70s and Springfield was no exception," Worley said. "The forces were just too great. It was a trend that was difficult to overcome."
The Lander's Theatre in Downtown Springfield
Despite the increasing vacancies in the historic buildings, some businesses stayed the course and kept the area alive. Among them is Springfield Little Theatre, the oldest and largest community theater in Missouri. The troupe continued producing high-quality live performances that brought patrons to the Landers Theatre even when downtown wasn't a cool place to hang out. Thanks to the theater and a handful of other businesses that hung on, and forward-thinking individuals, downtown Springfield has once again become a thriving urban center for shopping, dining, business, arts, entertainment and more.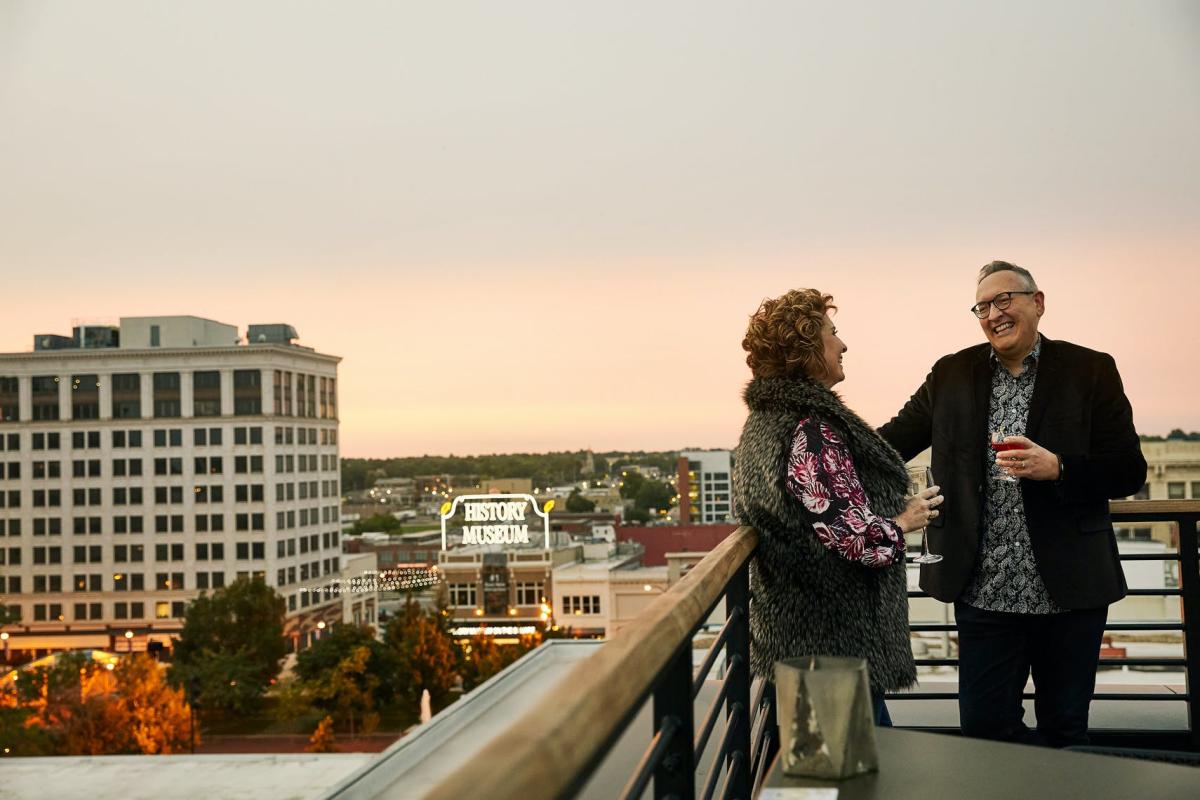 Vantage Rooftop Lounge offers a spectacular view of Downtown, Springfield.
The transformation started in the 1990s with Vision 2020, a project designed to guide the community into the future. Citizens began thinking about revitalizing downtown. Missouri State University expanded into the area. Developers renovated buildings, and entrepreneurs moved businesses into the restored spaces.
"They're coming down here because they want to be part of something bigger than themselves," Worley said.
Downtown, indeed, is a place that embraces its business community and residents. It is now home to 60 chef-owned restaurants, a half dozen coffee shops, 15 bars and nightclubs and other endeavors. Those businesses are supported by the people who live downtown, the faculty and students of nearby college campuses, residents who enjoy the downtown ambiance and visitors looking for memorable, eclectic experiences with a unique Springfield vibe.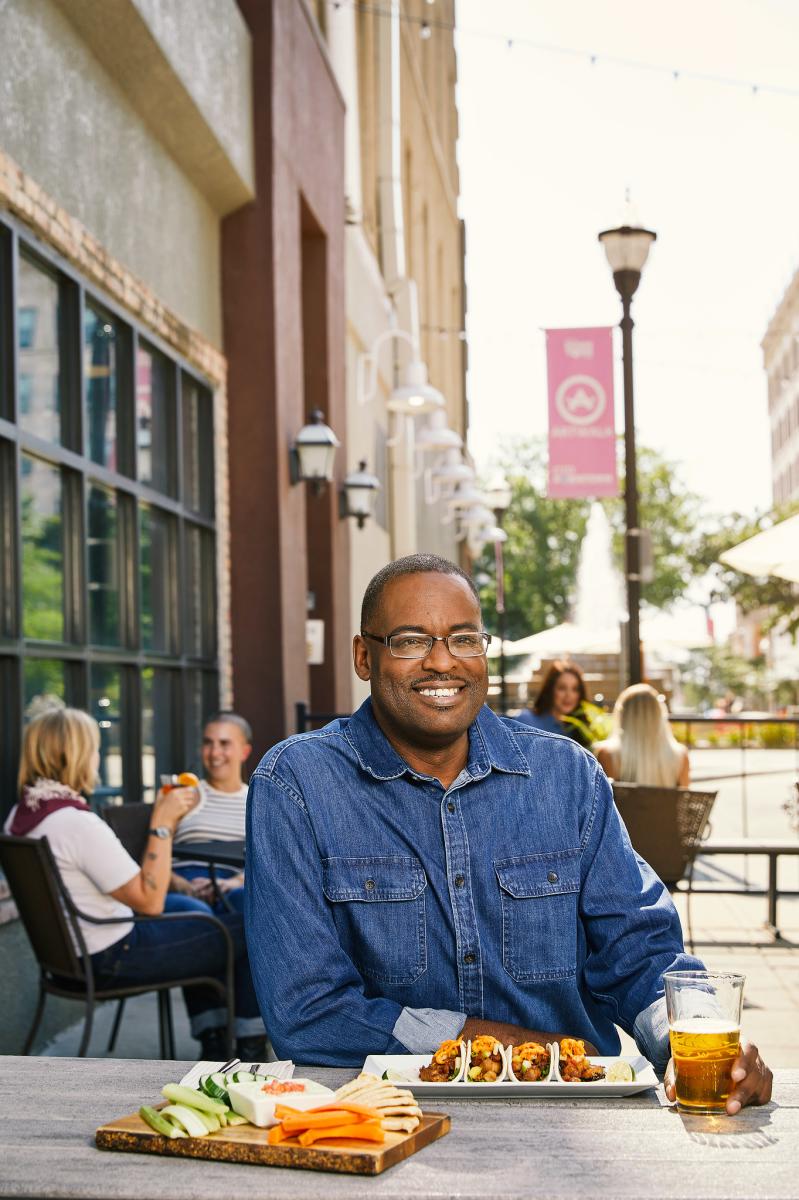 Civil Kitchen in Downtown Springfield
That vibe is augmented by festivals and other events and activities that draw thousands of people downtown throughout the year, such as Springfield Cardinals AA baseball games at Hammons Field and live entertainment at many venues. They include the Gillioz Theatre and Landers Theatre, where Springfield Little Theatre continues wowing audiences today. And let's not forget the amazing food scene. Restaurants downtown offer a delightful array of culinary options from various countries, cultures and cuisines, making dining a memorable experience instead of just a way to satisfy hunger. Adding to the area's appeal is The History Museum on the Square, the Discovery Center, several breweries, the Moxie Cinema, RSVPaint, the 1984 arcade and other attractions. Add to the list locally owned retail shops, such as bookstores, antique shops, galleries, boutiques, and many other businesses offering merchandise and services unique to Springfield.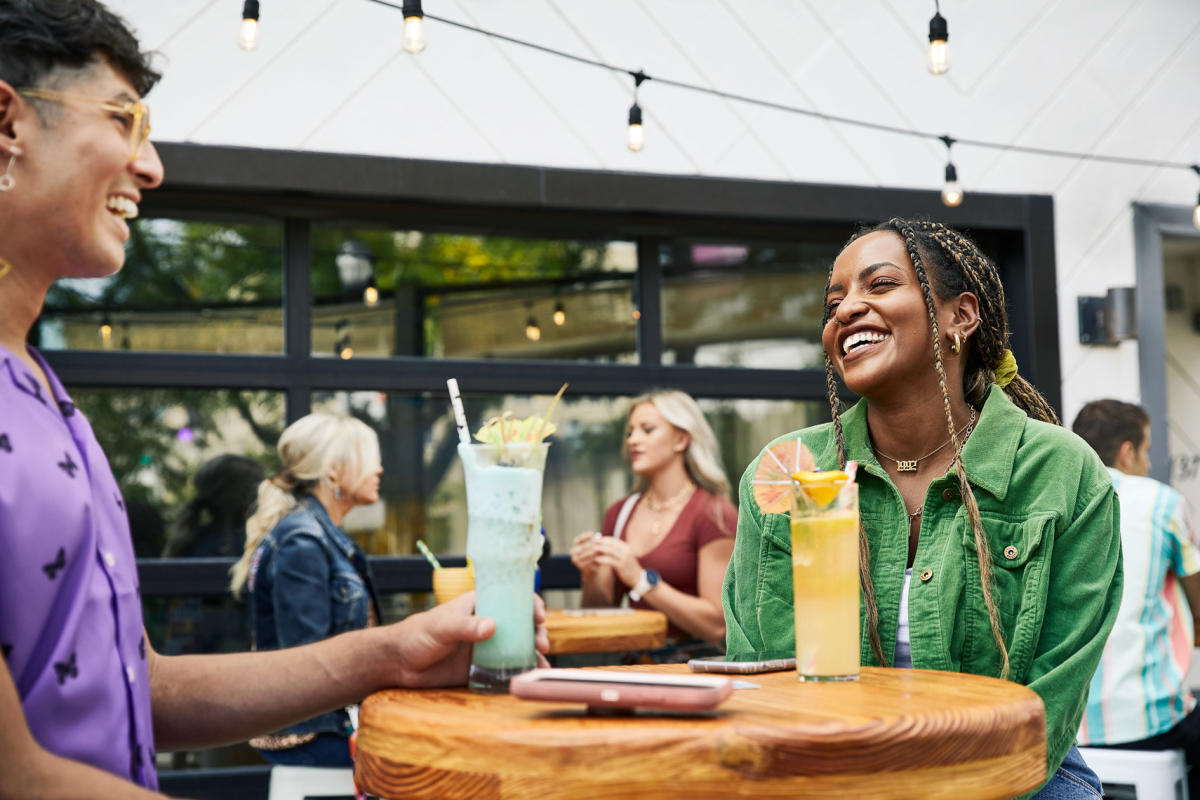 Golden Girl Rum Club in Downtown, Springfield
As the center city evolution continues, we invite you to explore all the things you can see and do in downtown Springfield. You're sure to walk away with a sense of place that will have you coming back to see what's next in the heart of the city.