A thriving community with midwest charm between Springfield and Branson.
Travelers heading between Springfield and Branson on U.S. 65 have good reason to make a pit stop in the thriving community of Ozark. Its midwest charm, local restaurants and unique shops combine to create an experience exclusive to the Missouri Ozarks.
Ozark Courthouse Historic District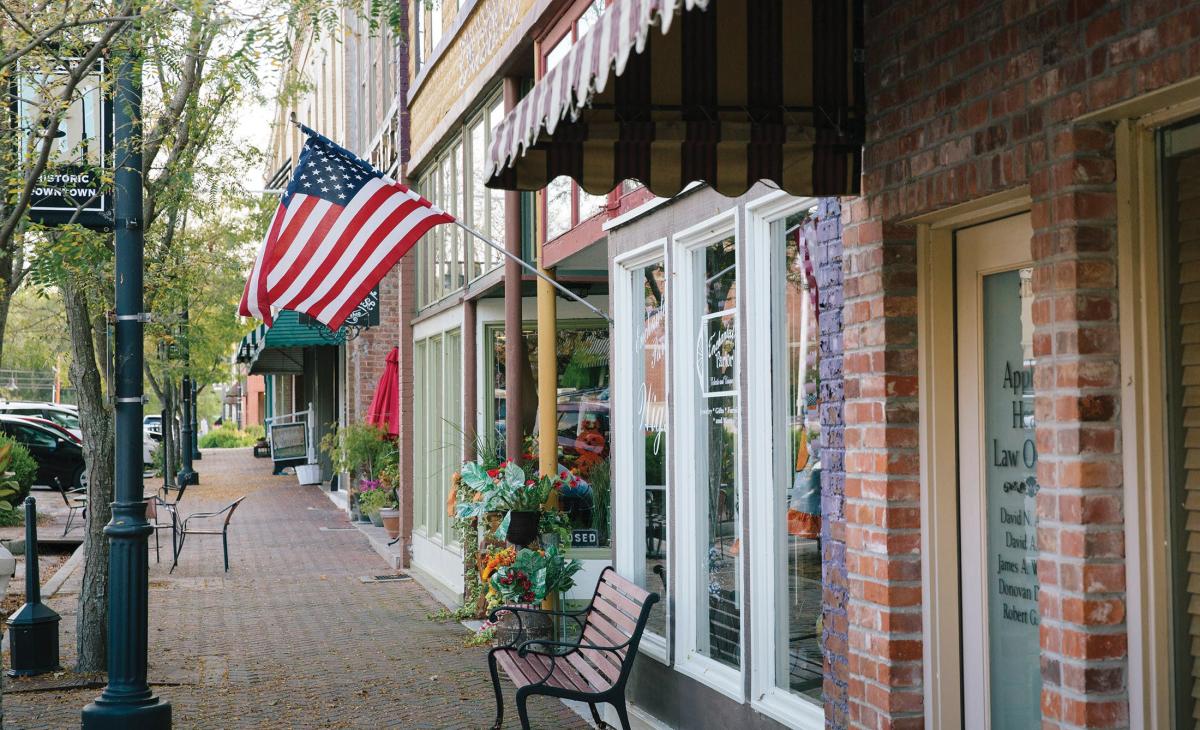 The Ozark Courthouse Square Historic District is quintessential Americana. The historic courthouse sits in the center with local shops and restaurants surrounding it. Iguana Roja Restaurante is one of those restaurants and specializes in contemporary Latin-American dining. Their award-winning Lizard King Chicken Wings are a must-try with your choice between four flavors — El Diablo, Strawberry Heat, IgRo Buffalo, and Chipotle Agave. Their Margarita Fajitas are also highly recommended. Also on the Square, Spring Creek Tea Room is both an antique shop and an elegant lunchtime eatery. They feature delicious soups, sandwiches and a wide variety of mouthwatering cakes and pies.
Antiques District
Spring Creek Tea Room isn't the only antique store in town. In fact, there is a section of Ozark known as the "Antiques District" where seem antique shops are just a short distance from one another. Browse for special treasures at Camp Flea Antique Mall + Vintage Market, Keen Eye Antiques among others.
Lambert's Cafe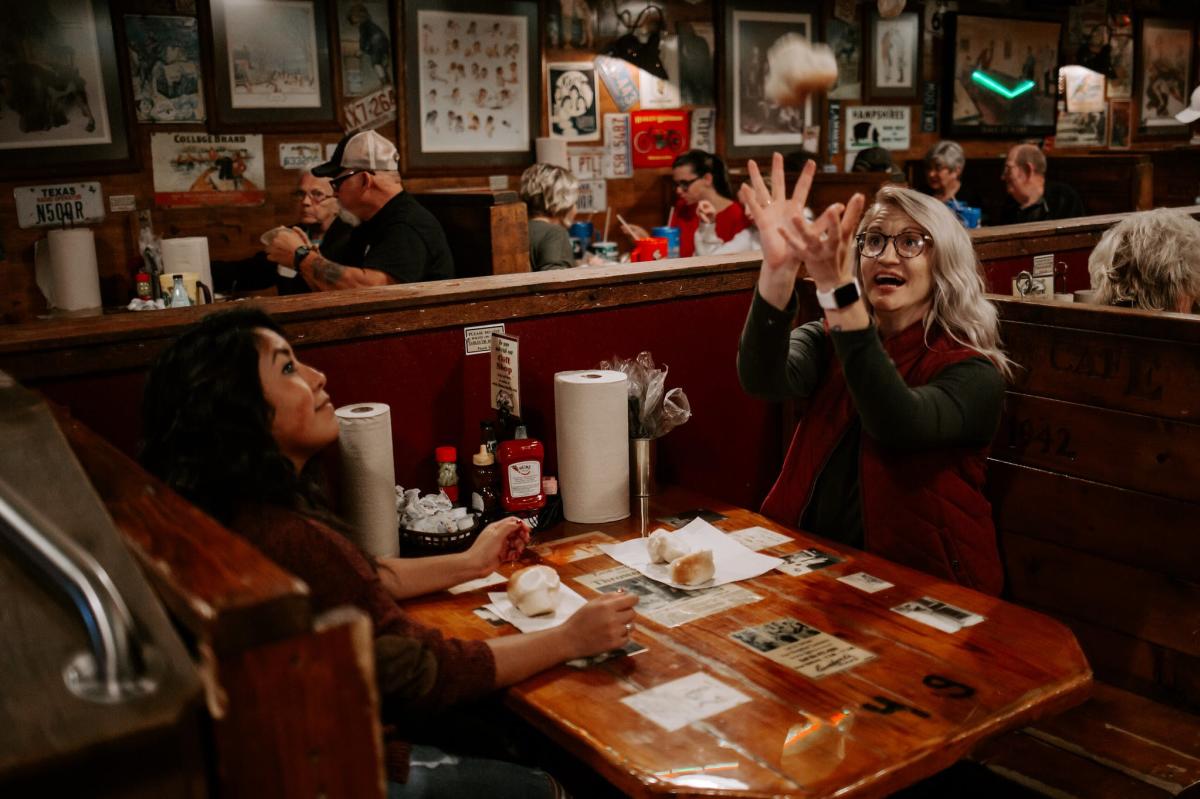 A visit to Ozark certainly isn't complete without a visit to the famous Lambert's Cafe. Heads up! They're all known for the "Throwed Rolls" where servers toss the melt-in-your-mouth bread to customers. Lather some sorghum onto your roll and you're in for a treat. The hot rolls and sorghum are part of their "pass arounds" that come with your meal and also include macaroni & tomatoes, fried potatoes & onions, black-eyed peas and fried okra. The chicken fried round steak, roast beef and barbecue ribs are all popular menu items.
Finley River Park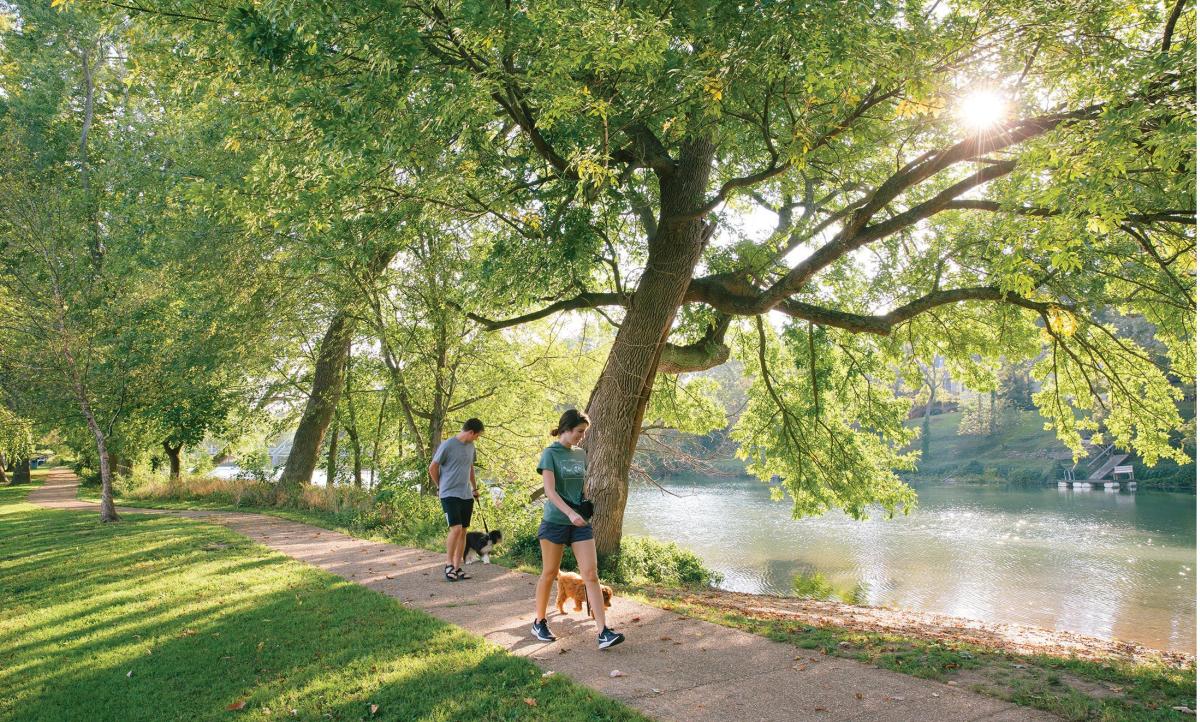 After a meal at Lambert's Cafe, you might need a little exercise and Ozark's Finley River Park is the perfect place for that. This picturesque park, located off Highway 14, is a clean and fun destination for anyone looking to get outdoors and enjoy the beautiful Ozarks. With lots of space to play and roam, the Finley River Park is the perfect place for picnics, evening strolls, fishing, paddling and more. The park is home to a number of festivals and activities every year including the Christian County fair, the annual balloon glow and their annual Christmas light display.
Ozark Mill at Finley Farms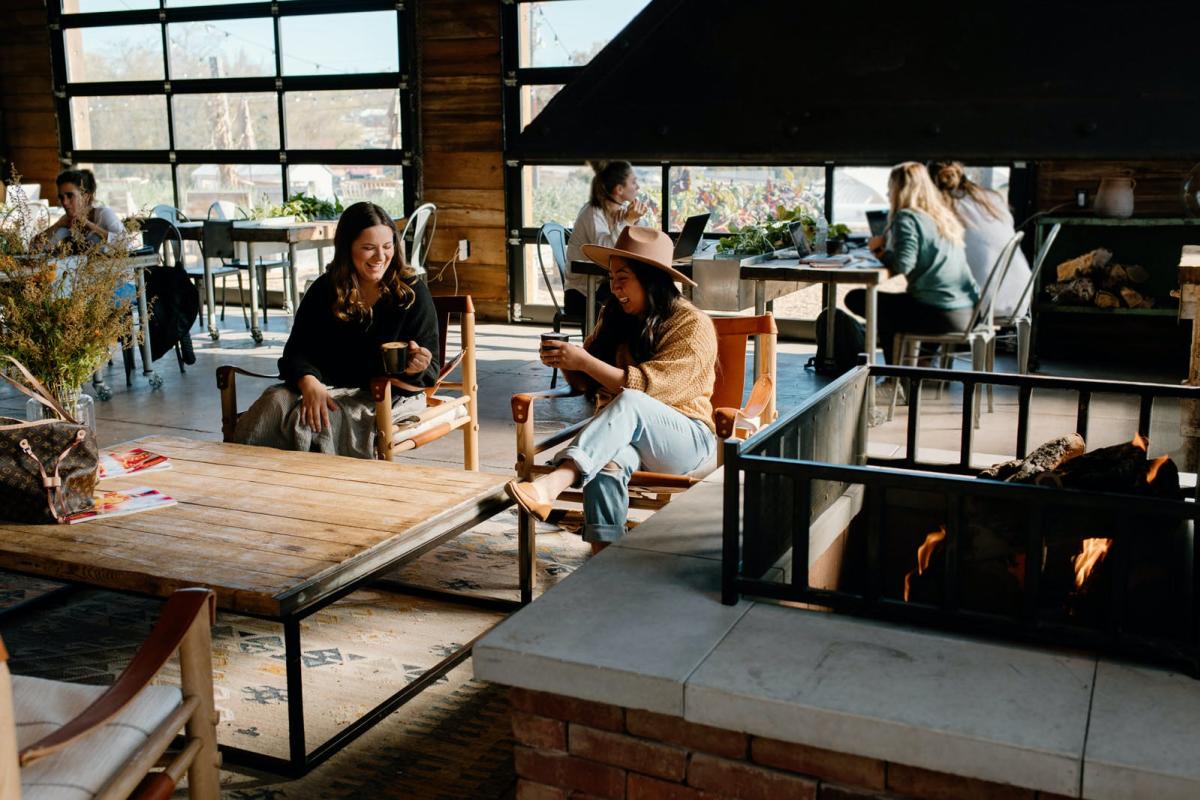 Near Finley River Park is the up and coming Ozark Mill at Finley Farms. The mill will become a unique gathering spot with vibrant venues, one-of-a-kind offerings, authentic goods, and memorable experiences that keep people coming back for more. This is a place where a celebration of history and legacy unfolds to inspire a new generation of travelers, adventurers and local trailblazers. Currently, the space inhabits a workshop space for various classes, a coffee shop and restaurant. The mill will eventually hold spaces for bigger venues for weddings and small events, a community farm, and a speakeasy bar. 
B & B Theatres Marquee Suites
One of the more unique movie going experience the Ozarks has to offer is at the B & B Theatres Marquee Suites. Here, film buffs can relax in plush leather recliners during the movie while being served from a full bar and menu.
Smallin Civil War Cave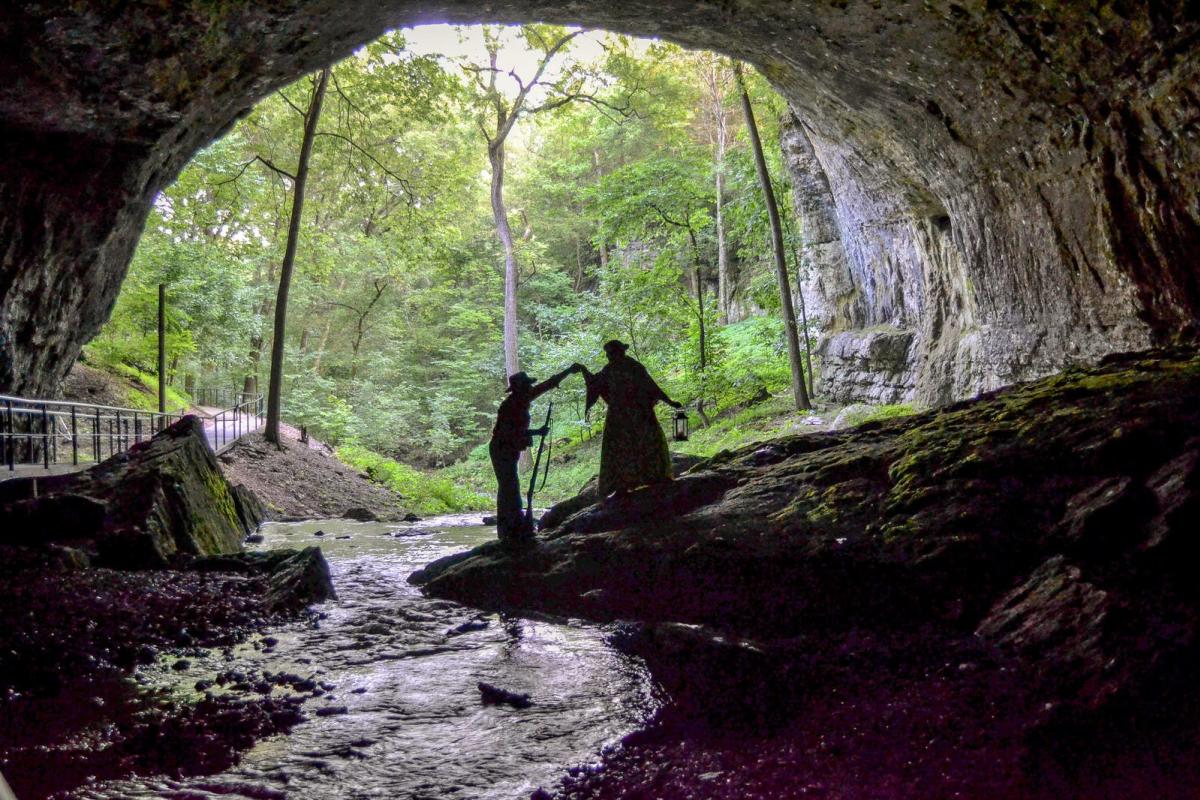 Discovered in 1818, Smallin Civil War Cave is a fascinating glimpse into the past.Along with seeing the beauty of the huge cave opening where a spring gushes water year-round and rocks are covered in lush green moss and ferns, guests learn lessons about history, geology, paleontology and nature as they walk on the half-mile paved path that takes them through the cave.