When it comes to antique stores and flea markets, one piece of advice holds true no matter where you're shopping. If you see something you love, don't think you can come back for it later.
"If you see it, buy it," said Shelly Gordon, owner of The Vintage Peddler. "It won't be there when you come back. If you love it, someone else will love it, too."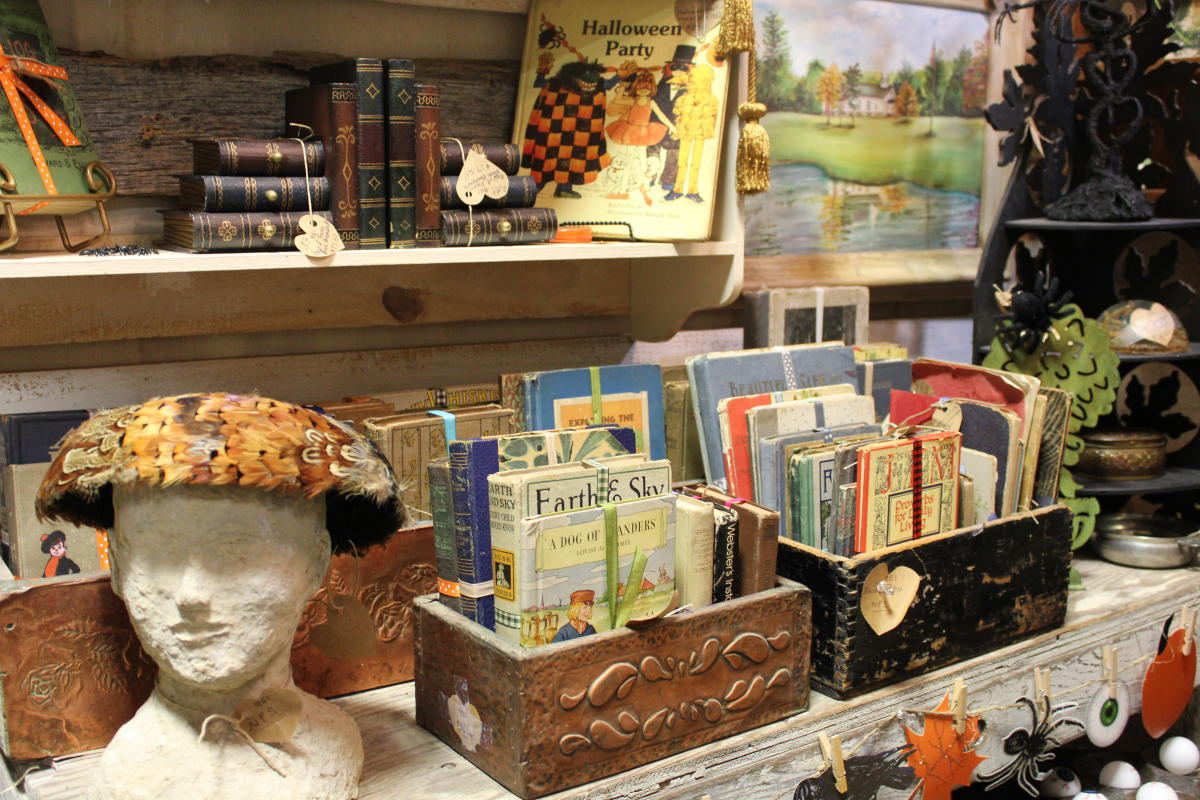 A booth at The Vintage Peddler
That's what store owners across the city tell people who are shopping for unique home decor, looking for things to add to collections, or simply taking trips down memory lane as they peruse items from yesteryear that fill dozens of stores found throughout Springfield.
Gordon also recommends patience for those looking for specific items. Check at different stores and return often to see if someone has what you're looking for in their booth. Sooner or later, it will show up and can be yours. Another tip shop owners offer is to do your research and learn about the things you want to collect or add to your home decor.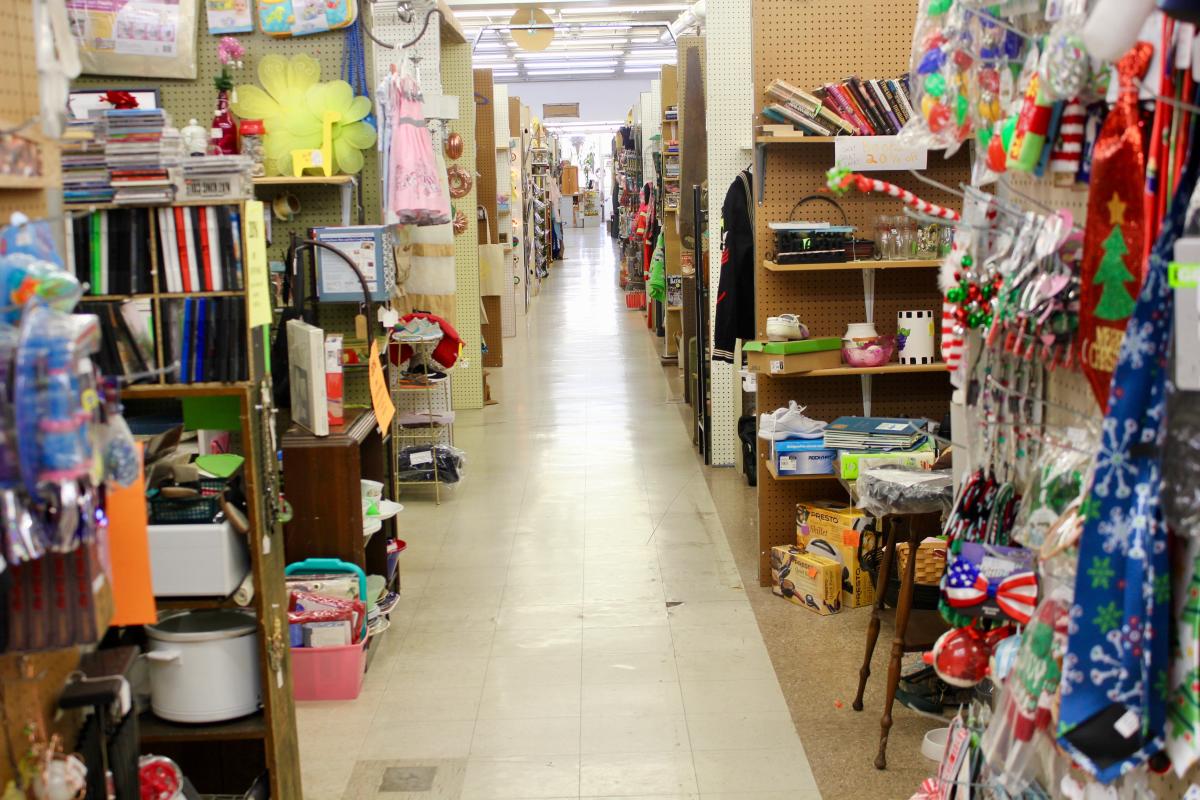 Mike's Unique Collectable & Antique Flea Market
Mike Cook, owner of Mike's Unique Collectable & Antique Flea Market, suggests collectors become experts on what they're collecting so they know what they're looking at when they see something that might belong in their set. He adds that no one should expect a collection to be a valuable investment. Most collections, in fact, have little monetary value.
"They need to do it because they like collecting it," he said. "They're not going to make any money on it. If you're going to collect something, you need to collect something that
interests you." Part of the fun of collecting is the hunt and, in many cases, the nostalgia that comes with those shopping expeditions.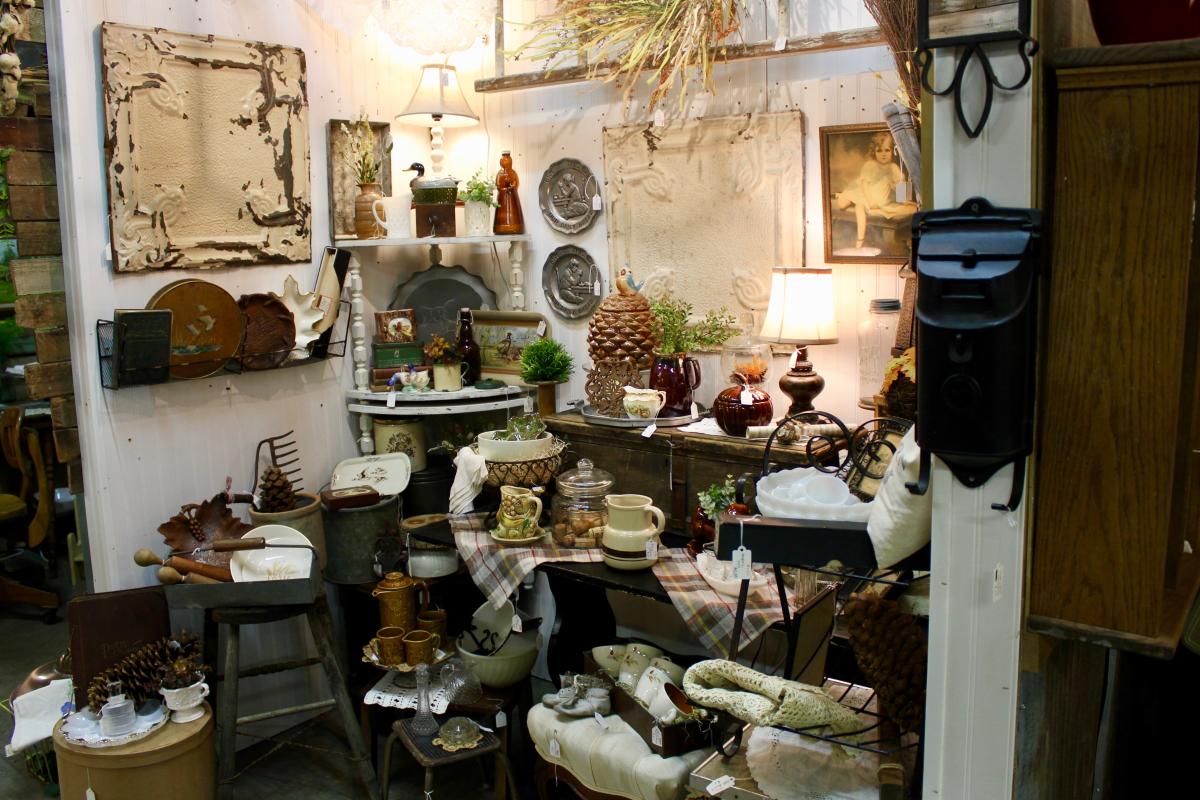 Freakin' Antiquin'
Melissa Sharples, owner of Freakin' Antiquin', said she hears customers exclaim frequently that an item in her shop is something their grandparents or parents owned and they buy it because it brings back fond memories of loved ones and times past.
"We get to hear lots of stories," she said, smiling. Along with the memories many shoppers have as they're looking through the myriad of products for sale, one thing they're sure to find are high-quality goods at less than they would pay for new merchandise.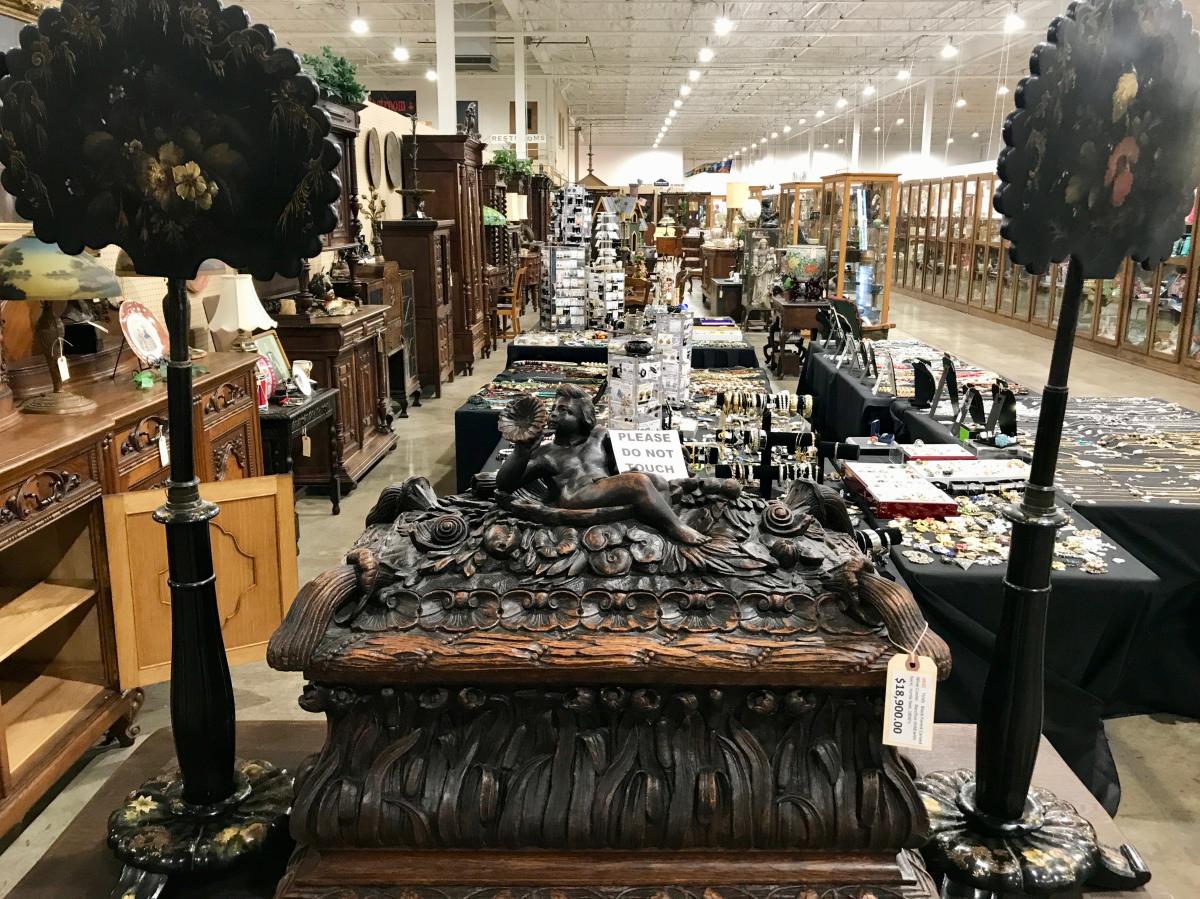 A vintage wine cooler made in the 1850s at Relics Antique Mall
Matthew and Beverly Robb, owners of Relics Antique Mall, the largest antique mall in Missouri, said people looking to furnish a home can get great deals on furniture that has stood the test of time and will continue to do so. When shopping for antique furniture, they recommend looking a piece over top to bottom, inside and out. Antique furniture is made of solid wood so if you see particle board, it's not the real deal. You should also look for mitered joints over nails and screws. Even if something isn't a true antique, it can still be a bargain, and purchasing from flea markets and antique shops is a way to recycle, reuse and repurpose things.
"It's a very green thing to do," Matthew Robb said. "This is the original green business."
No matter what it is you find in a flea market or antique store, keep in mind the top tip shop owners share with customers. "If it speaks to you, buy it," Beverly Robb said. "If you really love it, don't walk away from it."
What's The Most Unique/Interesting Item You've Ever Had At The Shop?
"A wine cooler made in the 1850s. It's made of black forest wood, copper-lined, and has little hand-carved turtle feet. You'd usually see a piece like this in a museum. It's currently selling for around $18,000."
– Beverly Robb, Relics Antique Mall
"A little tin police car made in Japan around the World War II era. I remember paying $5 and it turns out it was a really rare piece. It ended up selling for $950."
– Mike Cook, Mike's Unique Collectable & Antique Flea Market
"An antique ferris wheel seat stuffed with horsehair."
– Shelly Gordan, The Vintage Peddler