Springfield is filled with adventures that will create a lifetime of memories for all ages. With a mix of family-friendly activities and other just options for mom and dad, check out this itinerary for the perfect extended weekend in the Missouri Ozarks.
Where To Stay
Springfield has a variety of accommodations to fit your desired experience, needs, and budget. Check out our places to stay page for more information.
Day 1
Breakfast at Gailey's Breakfast Cafe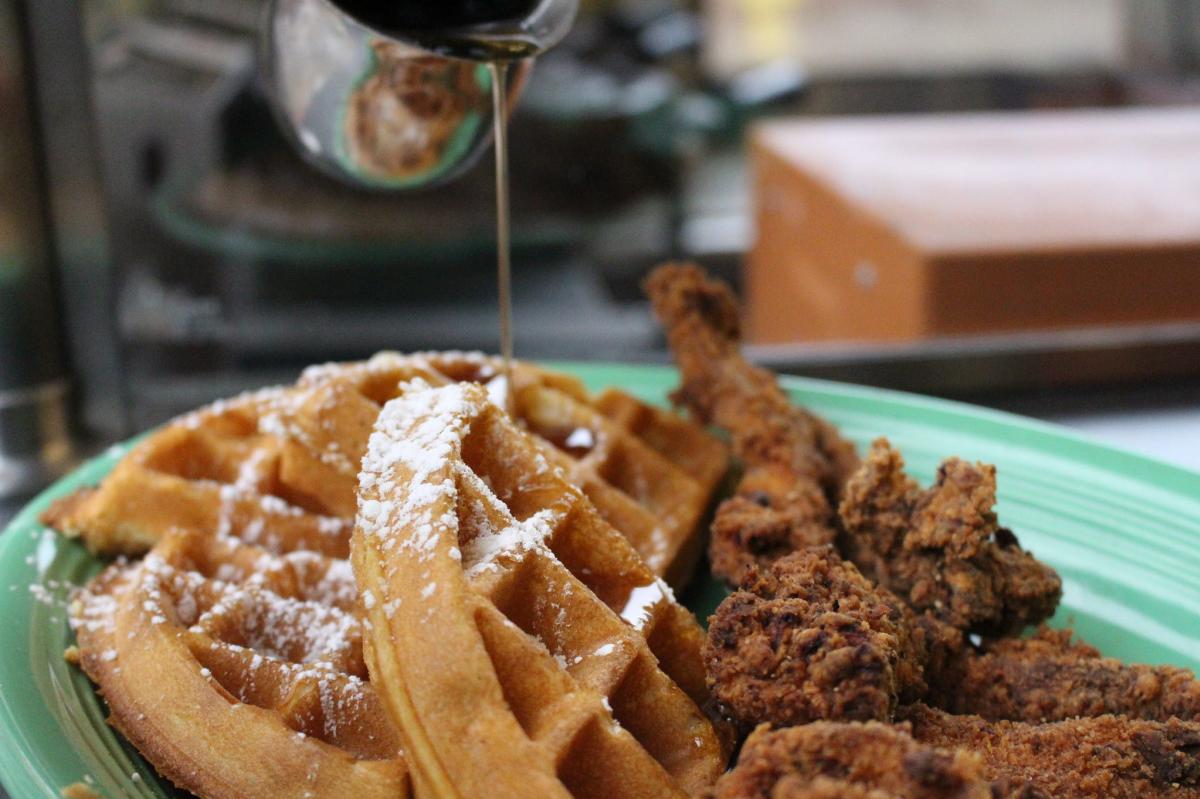 A staple of downtown, Gailey's Breakfast Cafe has been serving up all-day breakfast for nearly twenty years. Gaze at local artwork and photography hung on the walls while enjoying homemade favorites such as eggs benedict, chicken and waffles or a lunch favorite burger and mimosa flights. During select days of the week, they also feature live music.
Address: 220 E. Walnut St., Springfield
Tour Wonders of Wildlife National Museum & Aquarium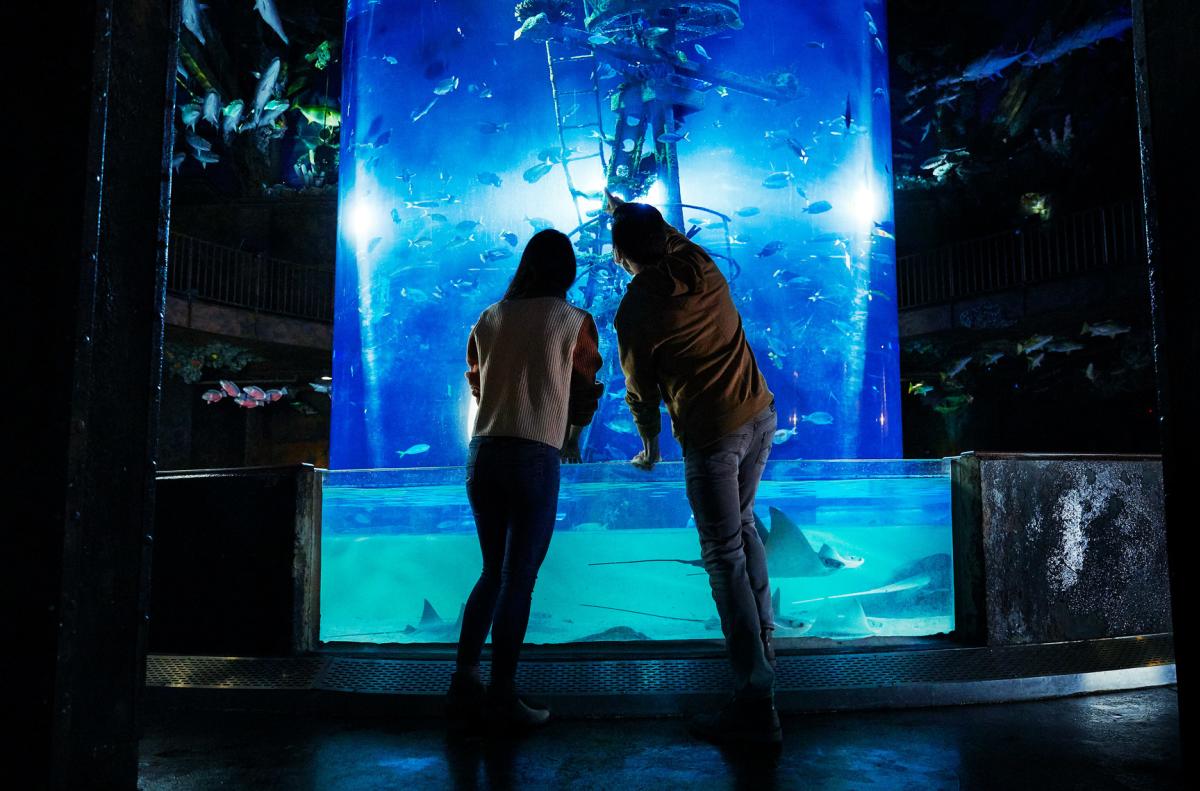 If you're only in town for a few days, an afternoon at Wonders of Wildlife National Museum & Aquarium is a must. Be prepared to spend hours here, as the 350,000-square-foot space houses over 35,000 species of fish, reptiles, amphibians, birds and mammals from small turtles to a large albino alligator. When you're done, head next door to the original Bass Pro Shops Outdoor World. This 500,000-square-foot store is the number-one tourist attraction in Missouri enticing over 4 million people to visit every year. The Grandaddy of All Outdoor Stores is full of immersive shopping fun, offering visitors one of the largest assortments of outdoor gear, apparel and gifts under one roof.
Address: 500 W. Sunshine St., Springfield
Leong's Asian Diner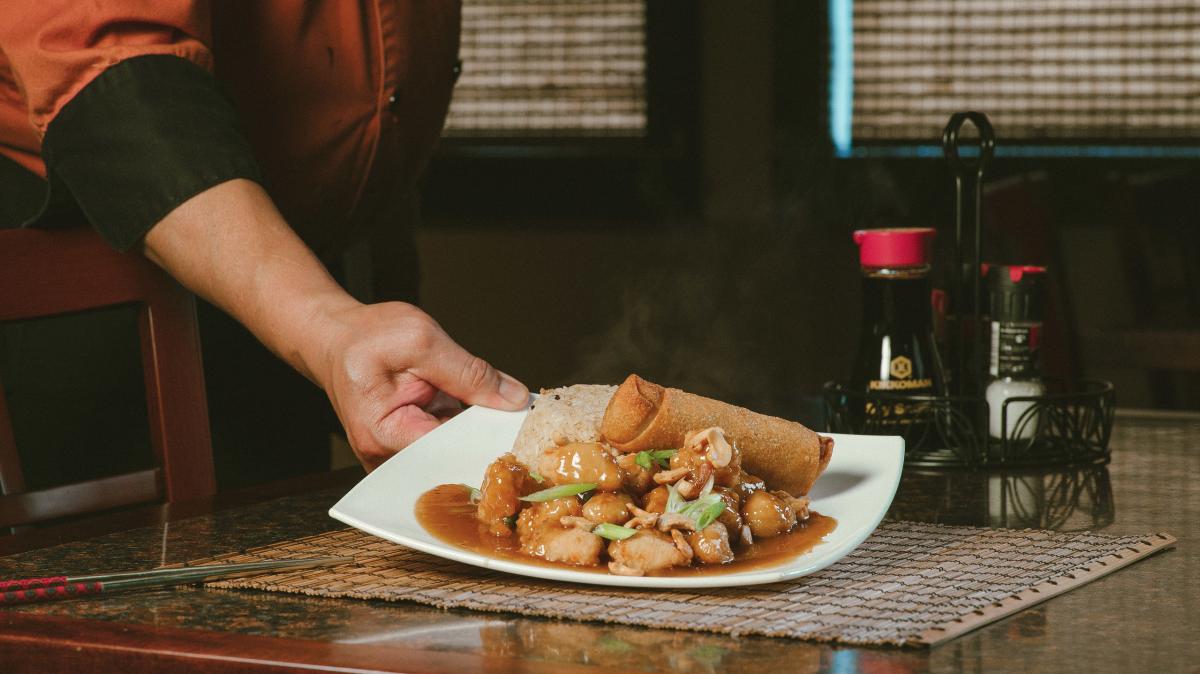 Springfield-style cashew chicken is available at restaurants throughout the city but if you want the authentic recipe, check out Leong's Asian Diner, owned by the family that came up with the recipe of fried chicken chunks covered in oyster sauce, cashews and green onions. 
Address: 1540 W. Republic Road, Springfield
Fantastic Caverns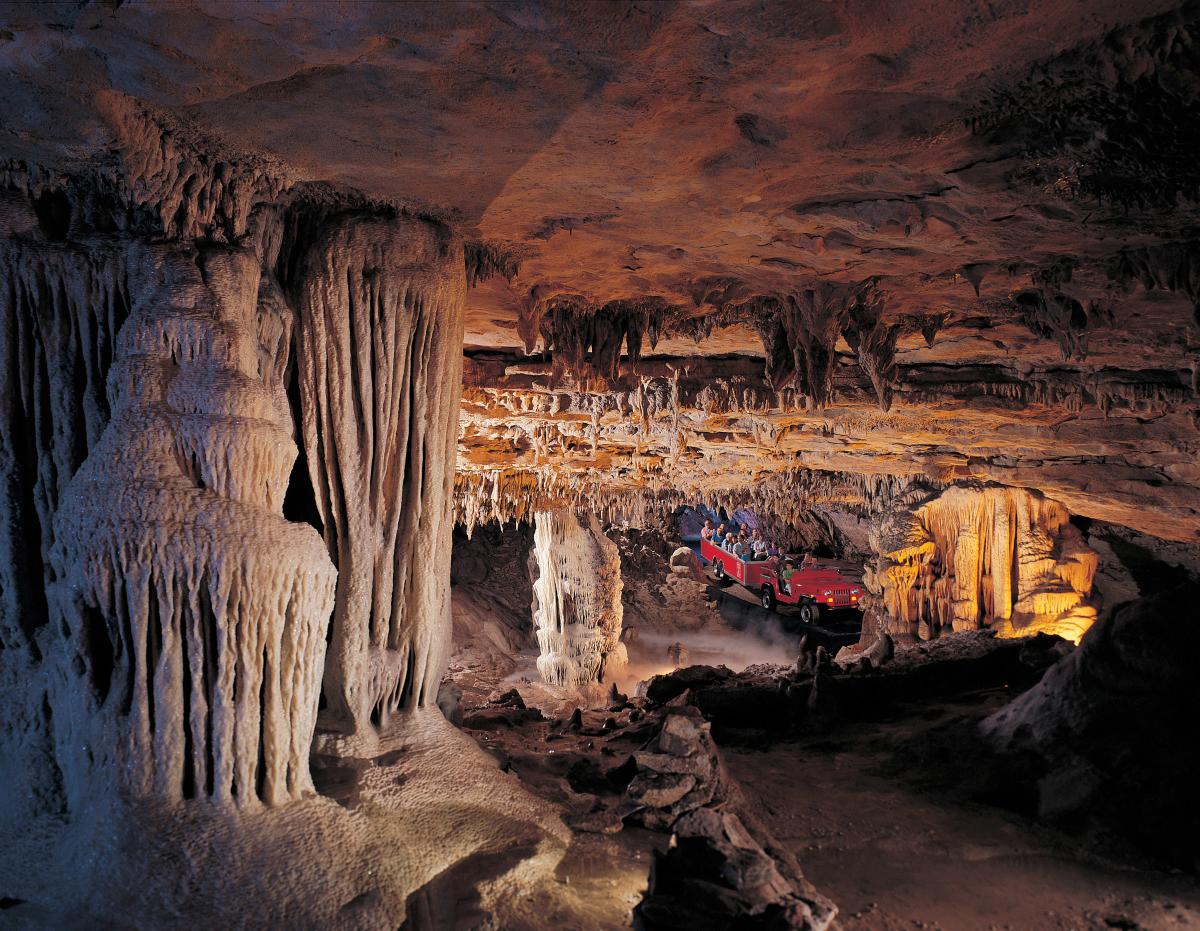 One of Missouri's most well-known caves is Fantastic Caverns. As the only ride-through cave in North America, riders can relax in the big red trams while the cave guides stop throughout the cave and dive deep into the cavern's history. Fantastic Caverns is open 362 days a year and is an all-weather, all-seasons natural attraction.
Address: 4872 N. Farm Road 125, Springfield
Dinner & Drinks At The Order and Vantage Rooftop Lounge & Conservatory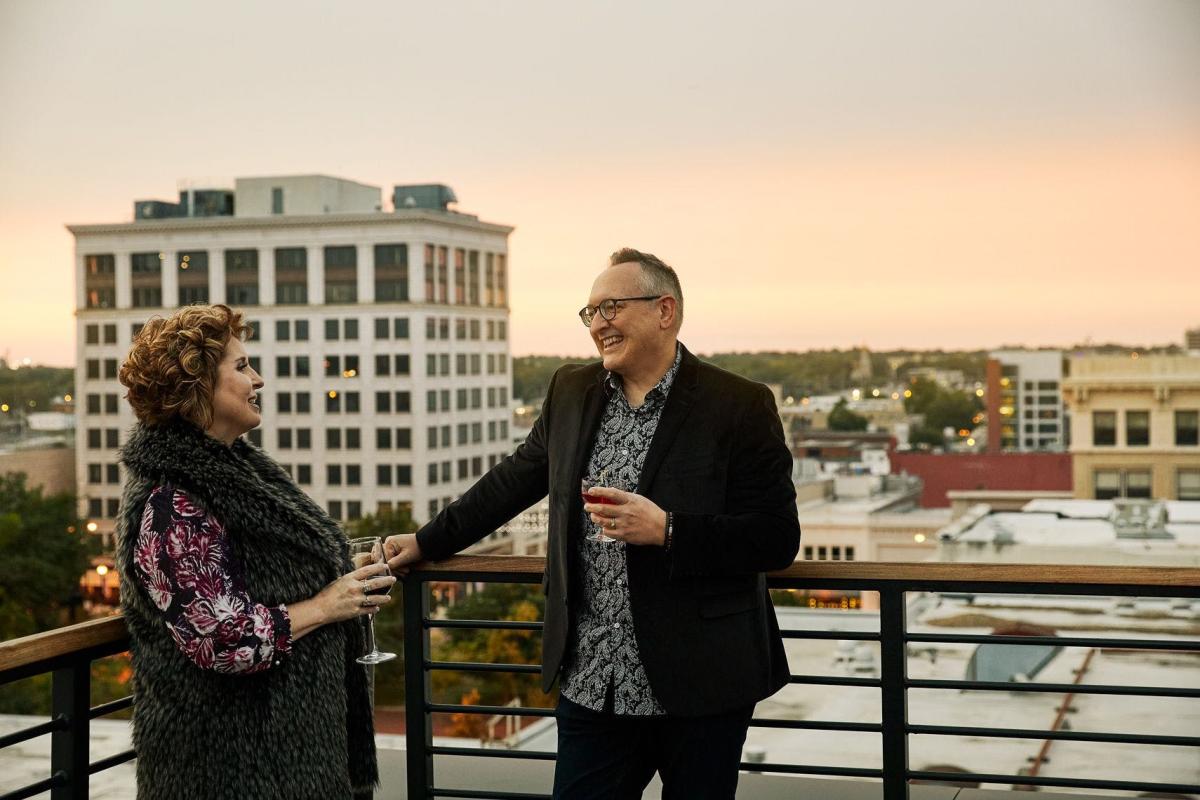 To finish off the night, travel to downtown Springfield and dine at The Order at Hotel Vandivort for burgers, seafood and lamb chops. Treat yourself to a local dessert of Askinosie Chocolate and Coffee Ethic Pot De Creme to finish off your meal. For the best view in Springfield, head over to the adjacent building to check out Vantage Rooftop Lounge & Conservatory for drinks on the rooftop patio.
Address: 305 E. Walnut St., Springfield
Bonus Activity: Throw some axes at Craft Axe Throwing or Tommyhawks Axe House.
Day 2
Breakfast at Van Gogh's Eeterie
For breakfast and dutch pancakes all day, Van Gogh's Eeterie is the place to be. Focusing on traditional Dutch cuisine of the Netherlands, you can find favorites such as Dutch pancakes (Pannenkoek), Stamppots, Nasi Goreng and even Stroopwafels and Poffertjes.
Address: 334 E. Commercial St., Springfield
Dickerson Park Zoo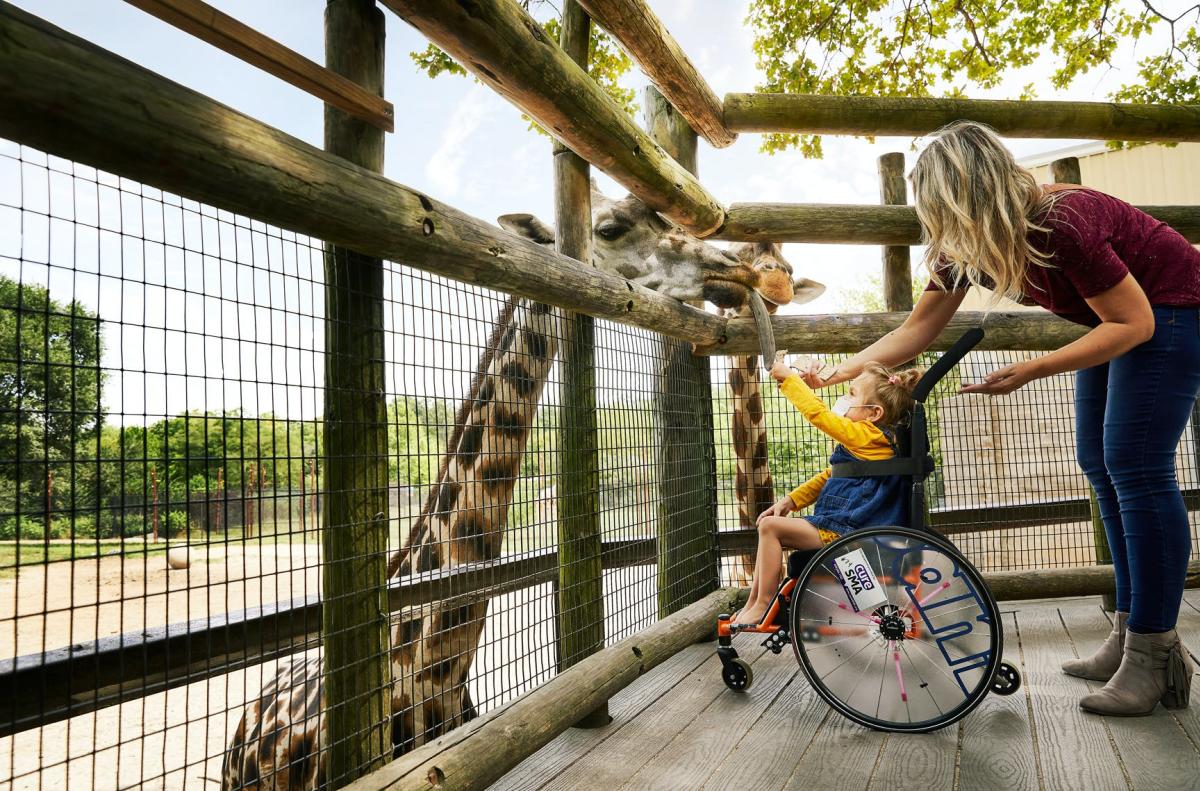 After breakfast, take a stroll through Dickerson Park Zoo. The zoo is a self-guided walking tour you can explore at your own pace with a wide variety of animal exhibits. Kids can explore the reptile house, feed the giraffes, and attend special events for more hours of fun. There's even a miniature train ride, a gift shop, playground and cafe for snacks.
Address: 1401 W. Norton Road, Springfield
Lunch and Golf at BigShots Golf
Golf pros, newbies and even people not into golf can come together and have a good time at BigShots. Get a bay and play games with the 3D augmented reality tech, play the six-hole mini golf course or just kick back and relax as you share great food and handcrafted cocktails.
Address: 1930 E. Kearney St., Springfield
Mizumoto Japanese Stroll Garden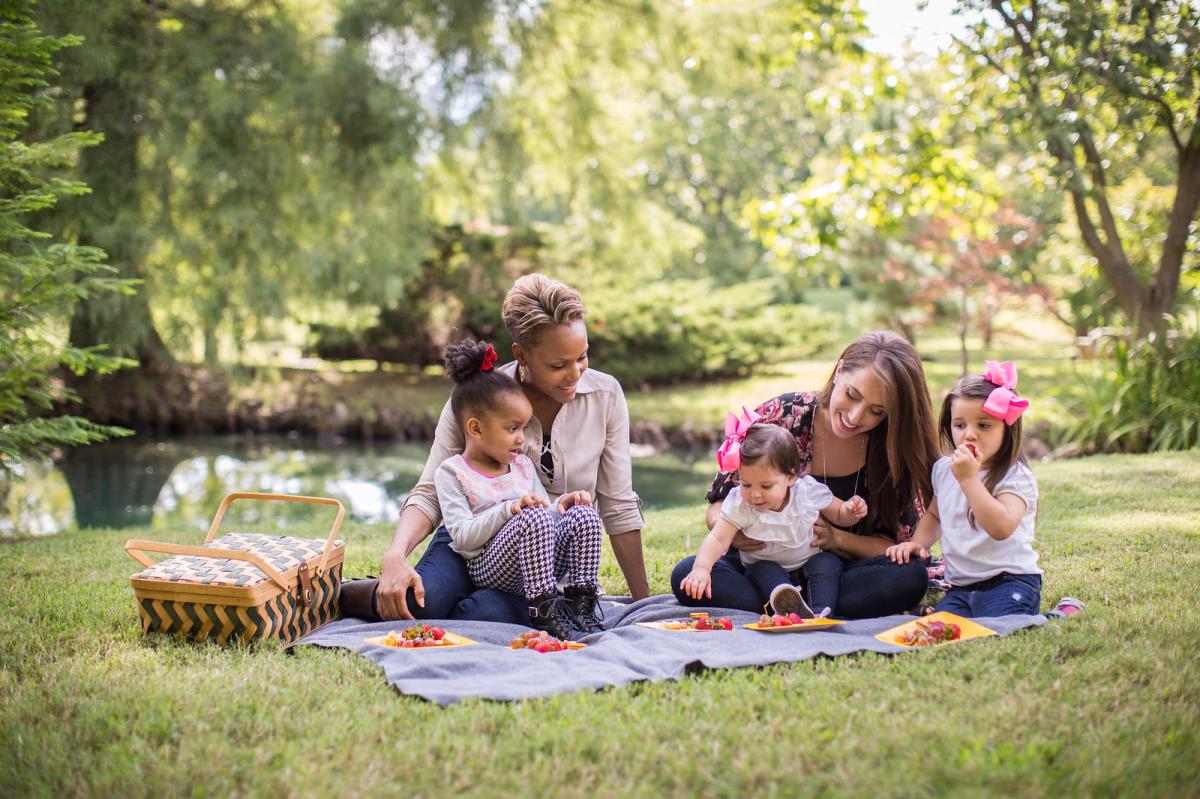 The oldest attraction at the Springfield Botanical Gardens, the 7.5 acre, Mizumoto Japanese Stroll garden is perfect for a romantic stroll. The garden includes a large koi lake, moon bridge, meditation garden, tea house and traditional Japanese garden landscaping. November and December, the garden hosts Gardens Aglow where it's lit up with thousands of Christmas lights.
Address: 2400 S. Scenic Ave., Springfield
Dinner at Farmers Gastropub
If you enjoy scratch kitchens, Farmers' Gastropub could become your favorite restaurant. From cutting chips (fries) to smoking trout and whipping up sauces, nearly everything in the kitchen is made in house. The rest of the ingredients are grown at the restaurant or in the surrounding regions.
Address: 2620 S. Glenstone Ave., Springfield
Bonus Activity: Walk through the Springfield Art Museum. It's free!
Day 3
Breakfast at Morning Day Cafe
Made-from-scratch menu items and coffee that's roasted in house are the big draw at Morning Day Cafe. So is the brunch thanks to grub like the Breakfast Chimichanga with scrambled eggs, chorizo, potatoes and a ladle of poblanco cheese sauce. Head inside this colorful establishment for delicious hot and cold breakfast items.
Address: 101 S. Main St., Nixa
Wilson's Creek National Battlefield
The Battle of Wilson's Creek was the first major Civil War battle west of the Mississippi River and the site of the death of Nathaniel Lyon, the first Union general killed in action. The battle that occurred on August 10, 1861, focused national attention on the war in Missouri. Wilson's Creek National Battlefield commemorates and interprets the battle. Explore the visitors center and its exhibits and drive, bike or walk the five-mile tour road for a step back in time.
Address: 6424 W. Farm Road 182, Republic
Lunch At The Ozark Mill at Finley Farms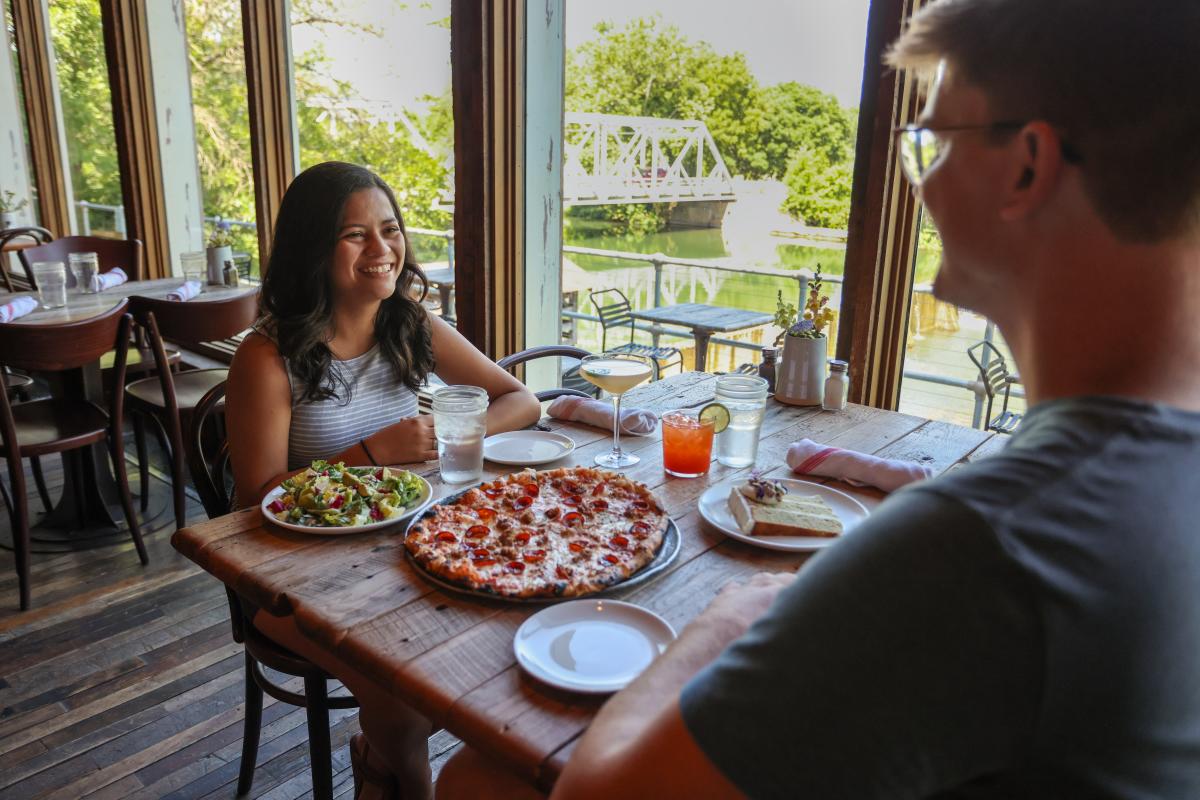 For dinner and a view, The Ozark Mill Restaurant at Finley Farms in Ozark is the ultimate farm-to-table experience. Visitors can view the Finley River from their table while enjoying seasonal dishes featuring local, sustainable food sources, including 28 types of produce organically grown on-site.
Address: 802 Finley Farms Lane, Ozark
Tour Smallin Civil War Cave
Head down the street to Smallin Civil War Cave. Discovered in 1818, Smallin Civil War Cave features a breathtaking 10-story arch that leads you into rich human history and rare cave life that begins all the way back with the Native Americans. The cave is open year-round for guided, half-mile walking tours accessible with strollers, wheelchairs and mobility scooters. Visitors can walk through the cave and see rare bristly cave crayfish, blind cave salamanders, an array of bats and fossils embedded in the cave's walls.
Address: 3575 N. Smallin Road, Ozark
Dinner at Piccolo
Named the state's best Italian restaurant by Missouri Magazine in 2020 and 2021, Piccolo is a must when you're visiting Nixa. The atmosphere is casual, the food is homemade, and you can fill up on stuffed ravioli, pork belly sandwiches, pastrami or tomato basil soup.
Address: 107 W. Aldersgate Dr., Nixa
Bonus Activity: Shop for antiques in Ozark's antique district.
Day 4
Breakfast at Tea Bar & Bites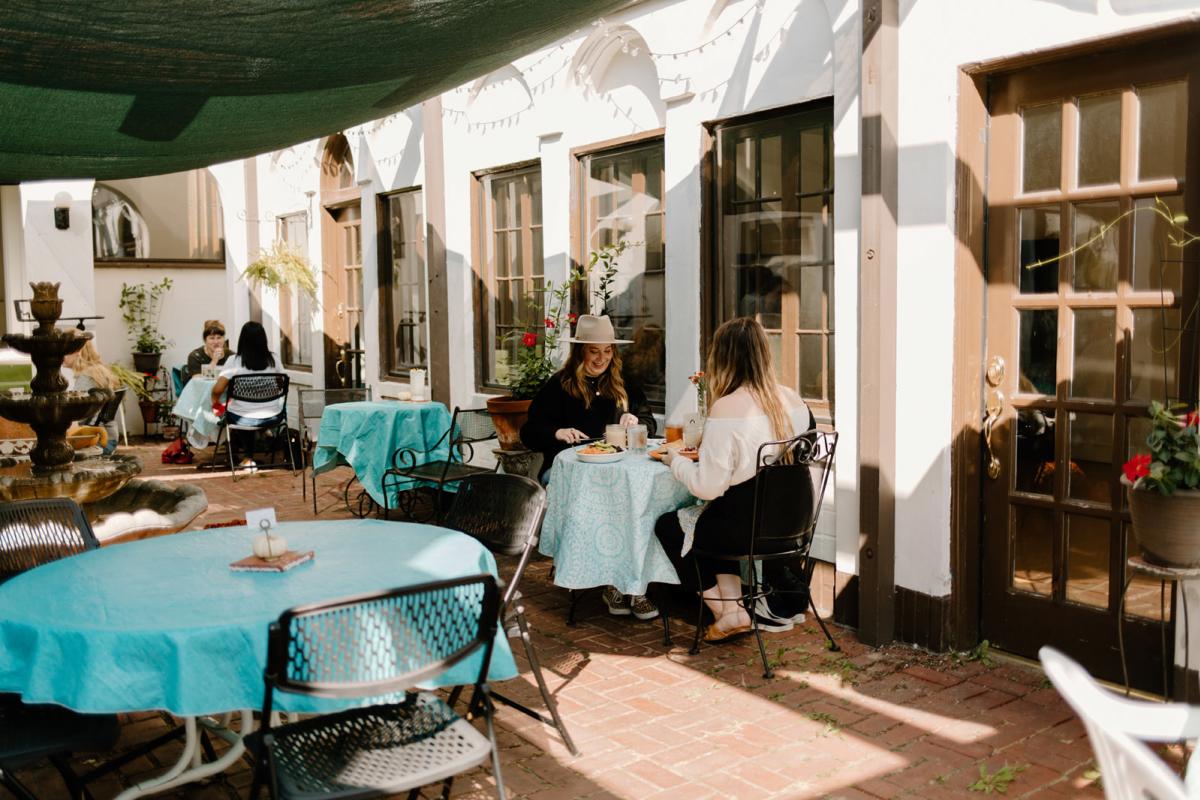 For bakery-fresh smells and a wide tea menu, have a relaxing morning on the Tea Bar & Bites patio. If you're in the mood for caramel cinnamon rolls and freshly baked quiche, arrive early, as these homemade treats can sell out. 
Address: 621 S. Pickwick Ave., Springfield
Check Out The Local Shopping Scene
Glenstone Avenue has its perks with Brentwood Shopping Center and Battlefield Mall within walking distance from each other. For a variety of local shops and boutiques, head downtown or over to Historic Commercial Street. The city also has an extensive collection of local antique shops worth discovering.
Brentwood Center Address: 2674 Glenstone Ave., Springfield
Battlefield Mall Address: 2825 S. Glenstone Ave., Springfield
Lunch at Gettin' Basted
If you're in the mood for good southern barbecue, head down the street to Gettin' Basted. Gettin' Basted has won 50+ barbecue championships and counting across America over the last several years. Try elevated favorites like the basted mac and cheese to pork street tacos, and good-old fashioned smoked ribs, brisket, pork and sausage.
Address: 3242 S. Stewart Ave., Springfield
Tour The History Museum on the Square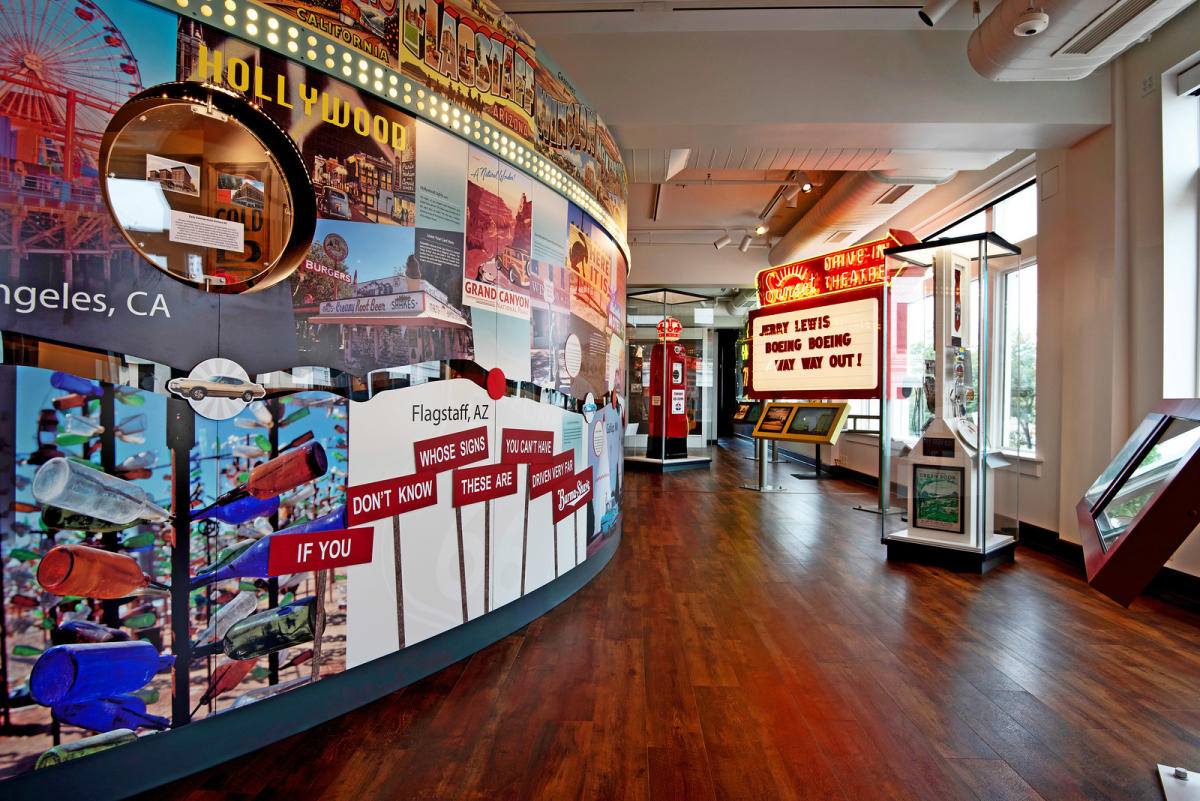 Voted the best new attraction in the nation in a "USA Today" readers' poll, the History Museum on the Square is where you'll learn about the history of the Ozarks and the third-largest city in Missouri. Kids love the interactive exhibits and grown-ups enjoy the fascinating displays that explore famous incidents of the past, how the city has developed, famous Springfieldians and more. If you're a Route 66 enthusiast, be sure to spend time in the exhibit about the famous highway that takes up a large portion of the third floor. Springfield, by the way, is known as the Birthplace of Route 66.
Address: 154 Park Central Square, Springfield
Dinner at Team Taco
Head back to Rountree neighborhood for street tacos and nachos at Team Taco. You can dine inside the cozy establishment or bring your meal across the street and enjoy some brews at Tie & Timber Beer Co. while you munch.
Address: 1454 E. Cherry St., Springfield
Bonus Activity: Rent a kayak and float out on Lake Springfield from April-October.
Other Activities
There is more to do in Springfield than what is listed above! Check out these other ideas to fit into your schedule!
Catch a Springfield Cardinals Game. (Season April-September)
Watch a live show at the historic Gillioz Theatre.
Play a round of pickleball at Classic's Yard.
Visit one of the many local coffee shops and breweries in town!
Visit Springfield Art Museum.
Enjoy a performance at Springfield Little Theatre.