If your grandkids are spending spring break with you, head for Springfield, where you'll find all kinds of inexpensive things they'll enjoy doing. Along with creating lasting memories, you'll like knowing your house is staying clean while you enjoy the amenities of a hotel.
You'll find hotel rooms and suites in Springfield with room to play and comfy beds for you and all the grandkids. The littles can watch cartoons when you're taking a break in your room, and it's no secret that one of the things kids love most about staying in a hotel is - you guessed it! - the pool. 
If you can drag the grandkids away from the water play, be sure to check the weather forecast and decide if it's a day for inside or outside activities. Springfield offers plenty of both.
Things to Do Outside
Outside play with grandkids should include Rutledge-Wilson Farm Park, where farm animals and gardens teach lessons about agriculture and food sources. The grandkids will stay busy with the farm-themed playground and you'll end up wondering where the children get so much energy!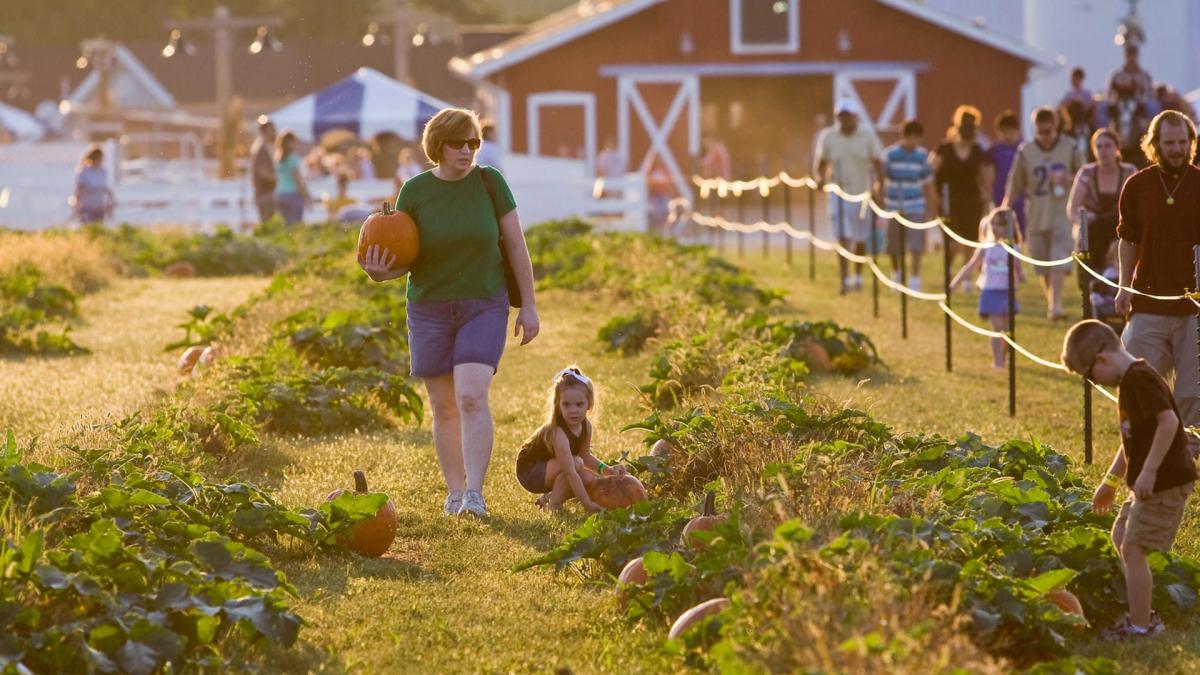 Other outside activities include walking on the Ozark Greenways Trails, exploring the free gardens and seasonal butterfly house at Nathanael Greene/Close Memorial Park, learning about the city's history at Founders Park, checking out the downtown Sculpture Walk and much more. You could even schedule a hiking adventure with 37 North Expeditions, a company that offers guided hiking tours tailored to your skill level.
Dickerson Park Zoo and Wild Animal Safari are fun outdoor activities for the animal lovers in the family. My grands love the petting zoos at both facilities and the water play areas at Dickerson Park Zoo are great for cooling off when temperatures soar. The giraffe feeding deck at the zoo lets us get face-to-face with the lanky creatures. Their long tongues and slobbery licks get the giggles going when we feed them their special treats.
Things to Do Inside
If the weather forecast leads you to choose indoor activities, the city is filled with plenty of family-friendly activities.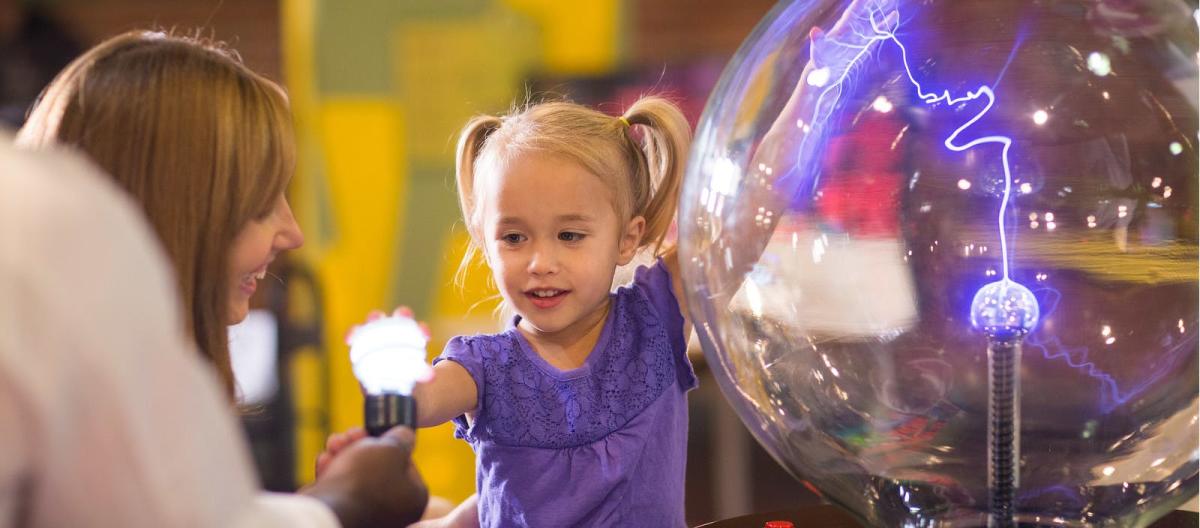 A popular opportunity where the kids will learn while they play is the Discovery Center of Springfield. This science center is a favorite with my grandkids, who want to go every time they're in Springfield. They spend hours with hands-on activities, including mini-golf, a pretend store, a theatre where they can put on a show for their doting grandparents, a TV set where they can practice being a news anchor and so much more. When you go, be sure to wear comfortable shoes because you'll be on your feet a lot going from one activity to another.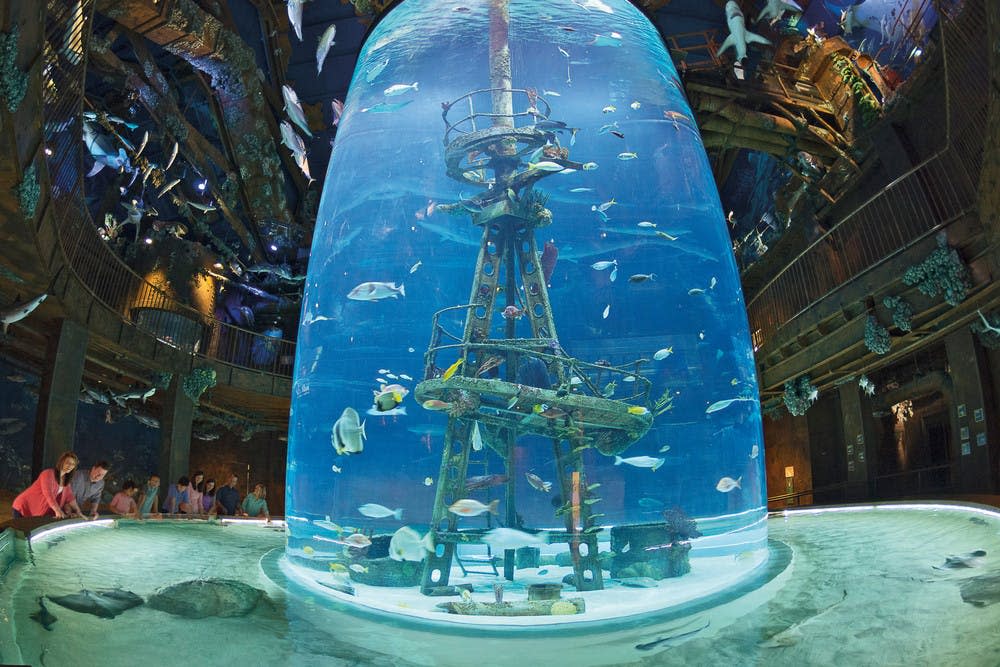 Another place that will keep you moving is Wonders of Wildlife National Museum & Aquarium. Plan on at least four hours at this huge attraction filled with aquariums with sea life from all over the world, taxidermy displays, videos, touch tanks and lots of other hands-on activities. It's an award-winning, must-see attraction when in Springfield. It's attached to Bass Pro Shops Outdoor World, the first and largest Bass Pro store in the world and another place you'll enjoy exploring with the grandkids. Be sure to grab some delicious fudge from the candy shop while you're there.
Other indoor things my grandkids enjoy are the Itty Bitty City Indoor Play Center, programs and the kids' areas at the city's libraries and the Zenith Climbing Center.
I'm sure we haven't explored them all! 
Things to Do Indoors and Outside
The weather is fickle here in the Ozarks so if the forecast leaves you unsure of what to expect, try for activities that take you indoors and outside.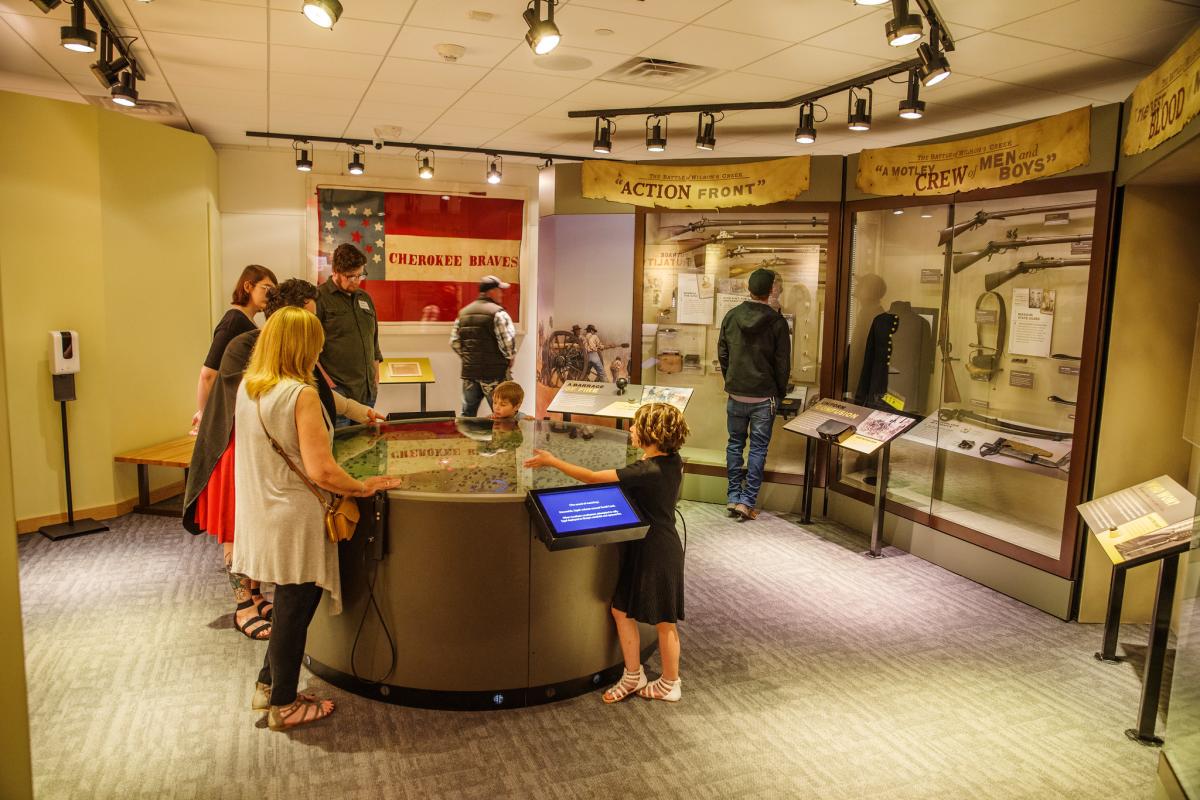 Wilson's Creek National Battlefield has a visitor center with a museum inside that chronicles Civil War history. Outside, a paved road goes through the land where the Battle of Wilson's Creek took place. The visitor center is free while a small fee is charged to enter the battlefield.
Also inside and out is the Springfield Conservation Nature Center. The kids will enjoy learning about native wildlife in the visitor center where there's a bird viewing room, aquariums filled with native species of water creatures and hands-on learning experiences. Outside, hike the trails to view plants and animals in their natural habitats. You're likely to see deer, turkeys, squirrels, waterfowl and birds during your visit.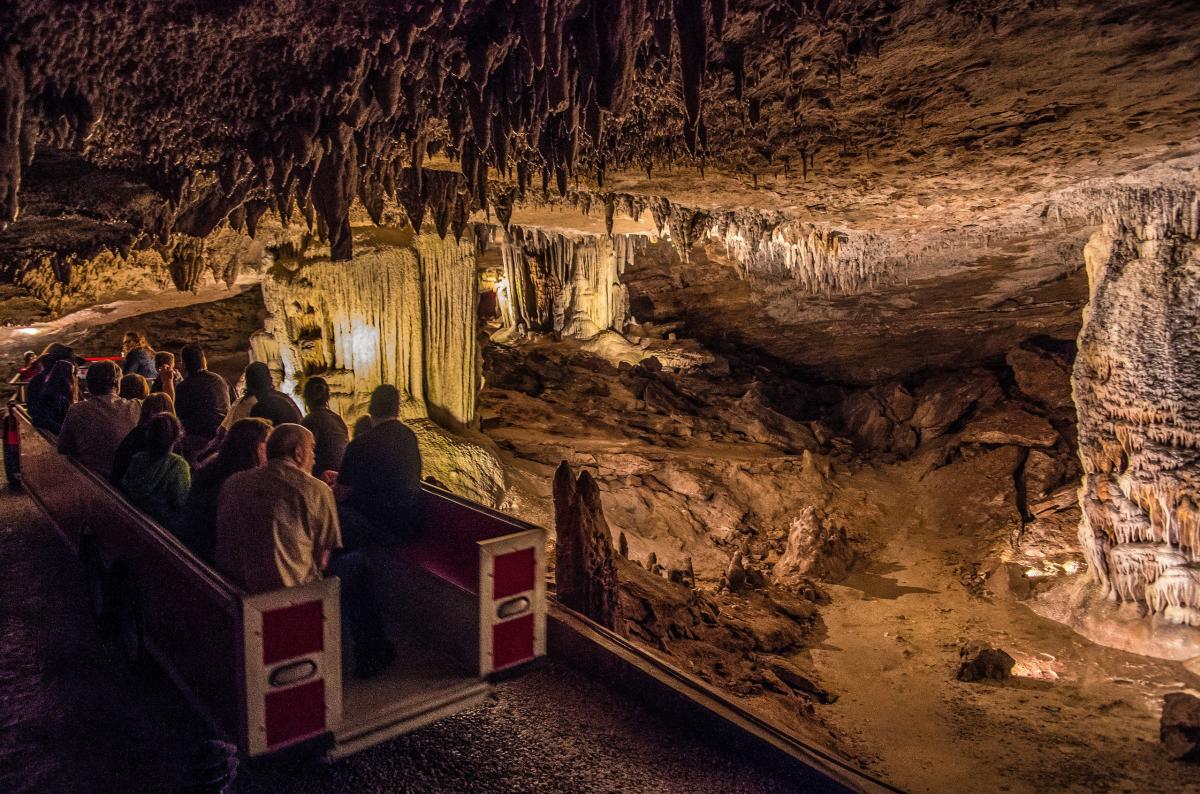 The show caves in the area are also ways to enjoy the indoors and outdoors. Near Springfield, you'll find Smallin Civil War Cave and Fantastic Caverns. Smallin Cave offers a guided walking tour while Fantastic Caverns is a ride-through guided tour. Both teach lessons about the ecology of caves and the history of the area. 
That's just a sample of the things you can do with grandkids in Springfield. Visit the Things to Do With Kids section of our website or call the helpful staff at the Convention & Visitors Bureau at 417-881-5300 or 800-678-8767 to find even more. 
I hope spring break with your grandkids is filled with lots of fun and love. No matter what activities you do with those precious angels, you'll enjoy the time together and they'll never forget the time they spend with you.