We asked Springfield locals on Instagram what they thought were the most romantic places in the Ozarks just in time for Valentine's Day. (Or a random Wednesday night because romantic dates aren't reserved for just February 14. :) Here are some of the top answers in no particular order.
Restaurants
Gilardi's Ristorante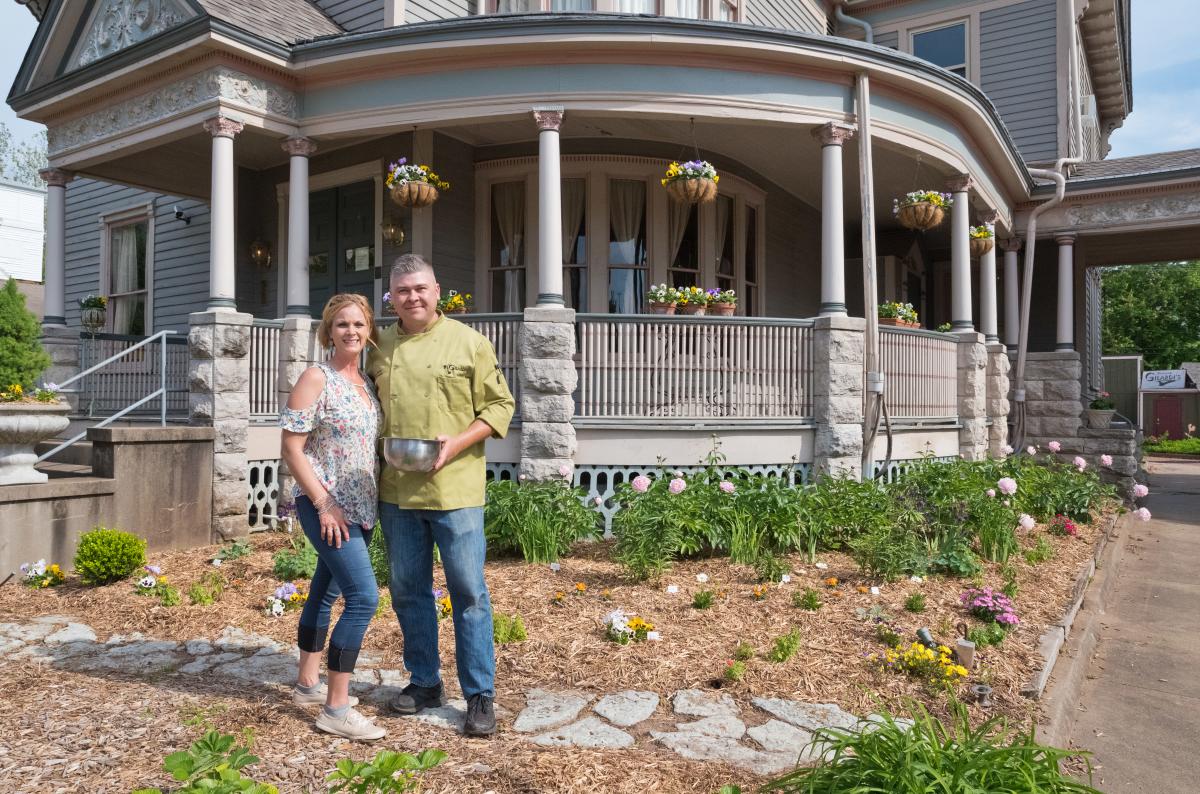 You don't have to go far for authentic Italian. Inside a beautiful Victorian-style home on Historic Walnut Street sits Gilardi's Ristorante. The restaurant continues a long tradition of crafting authentic Italian cuisine featuring the highest-quality local ingredients. The rich red walls, low lighting and extensive wine collection make for a cozy and romantic night out.
Address: 820 E. Walnut St., Springfield
The Red Room Lounge at Flame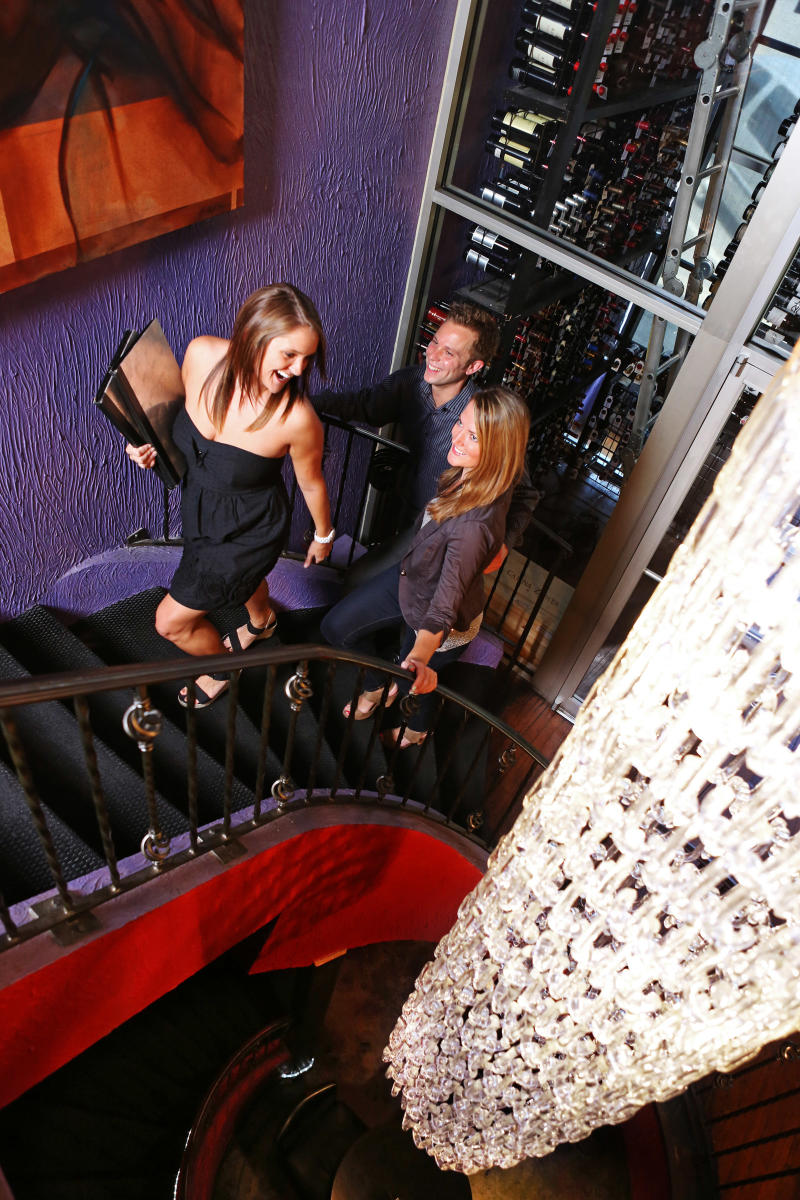 If you're not a local, The Red Room Lounge at Flame Steakhouse is downtown's best-kept secret. Head down the winding staircase inside Flame and enter into a room with the great moody lighting, zebra print walls, plush white sofas and a playful cocktail and wine menu. If you want a photo to remember the night, the base of the staircase makes for a great spot.
Address: 314 W. Walnut St., Springfield
Kai After Dark
For Japanese-style sushi, seafood dishes and an impeccable craft cocktail menu, your night begins at Kai After Dark. The modern and cozy atmosphere makes for a romantic date night spot, or a fun night on the town with friends. Order some edamame and a few sushi rolls to share so you can fully sample the delicious menu. (Tip: If you order the 'Oh My God!' roll, you might actually say 'Oh My God!' when it comes to your table. No other spoilers will be given.)
Address: 306 S. Campbell Ave., Springfield
Harvest Restaurant
Situated on the edge of an apple orchard, Harvest Restaurant is the ultimate farm-to-table experience. Owner Chef Craig von Foerster has been in the kitchen for nearly 30 years taking farm fresh ingredients from the Ozarks and creating something new to surprise your taste buds. The restaurant's a la carte menu changes with the seasons, depending on what's fresh from the garden. In the fall months, join them for a multi-course dinner in the apple orchard.
Address: 8011 E. State Hwy. Ad., Rogersville
Finley Farms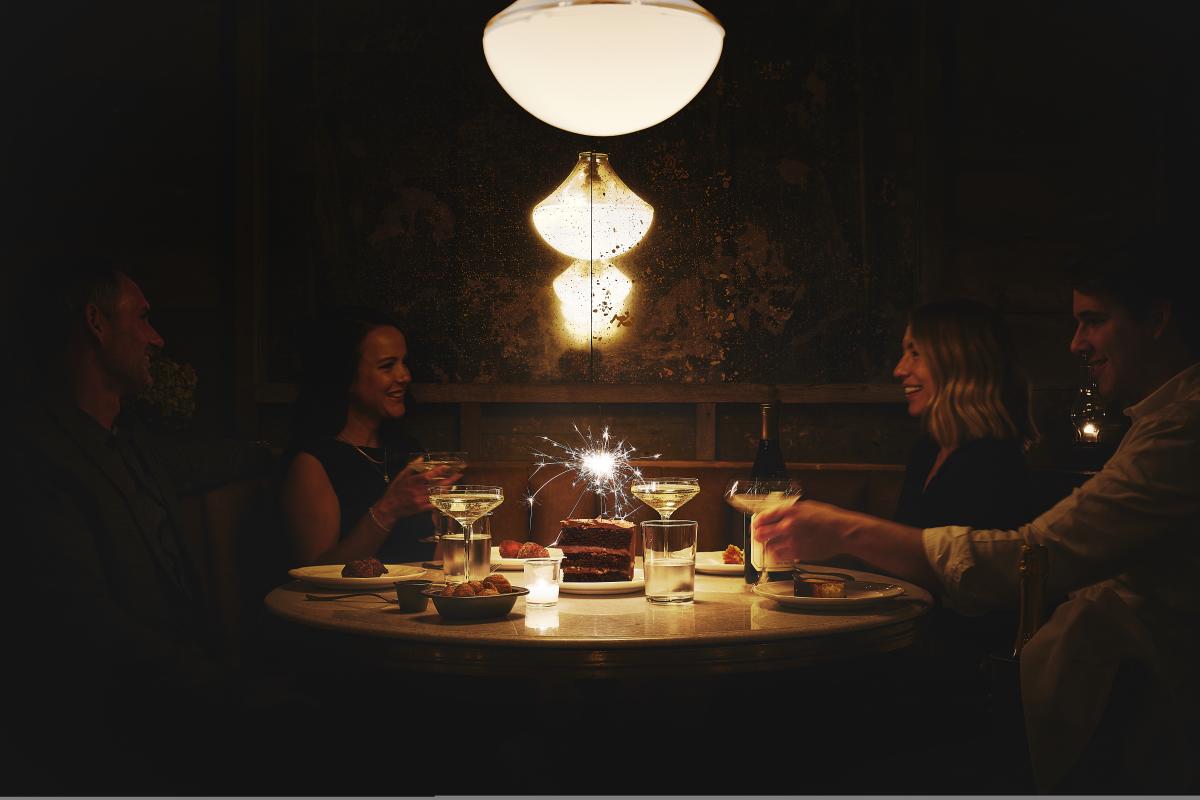 Photo courtesy of Finley Farms
Finley Farms has options if you want a picturesque view of the Finley River while you dine. The Ozark Mill Restaurant on the first floor offers lunch and dinner with views of the rolling Finley River waters every day of the week. As a nod to The Mill's original purpose, the family-friendly menu highlights pasta and fire-baked grain mill pizzas adorned with novelty toppings. If you're looking for a more intimate atmosphere,  The Garrison, a speakeasy and fine dining restaurant, is just downstairs. Order a smoked old-fashioned and sample some of the signature menu items such as the mini pot roast and riverside fried chicken.
Address: 802 Finley Farms Lane, Ozark
Bambino's Cafe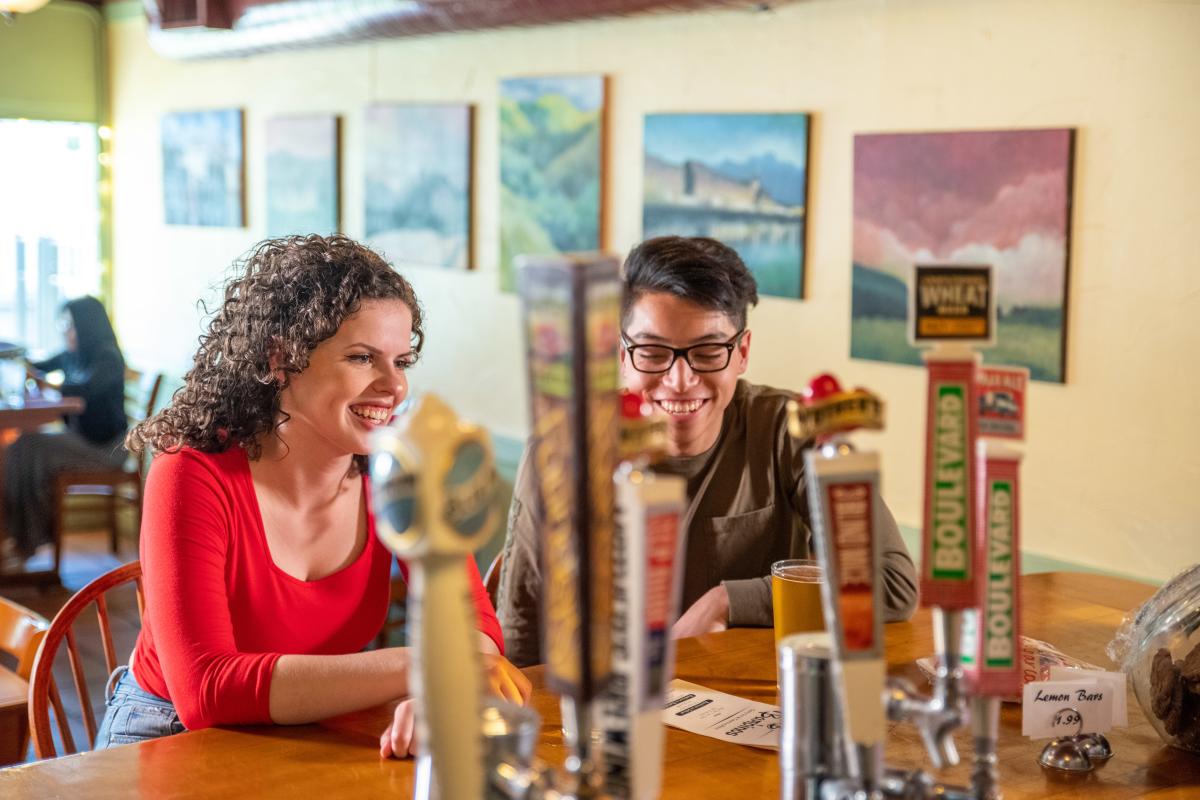 Romance doesn't have to mean you have to wear your fancy pants! For a casual and delicious spot, Bambino's Cafe is known for its array of pasta, paninis, salads and pizzas at two different locations. On beautiful days, dine on the outdoor patio for a quaint neighborhood view at the Delmar location.
Address: 1141 E. Delmar St., Springfield
Address: 2810 E. Battlefield Road Suite D, Springfield
Basilico
If you love made-from-scratch sauces and pasta dishes, Basilico on Historic Commercial Street makes for a great spot if you love Italian. Owner Martha's passion for pasta sauces, and creativity with food, allow Basilico Italian Café to shine. Bonus for our gluten-free friends, the restaurant offers a special menu with specific gluten-free dishes! 
Address: 306 E. Commercial St., Springfield
The Royal
An elevated live music scene, The Royal on the corner of Pickwick and Cherry Street features local musicians every week. Grab a craft cocktail and finger foods such as charcuterie boards, chips and hummus and dessert from the pop-up Sleepy Opossum Cafe. The pink walls and crystal chandelier make for a swanky night on the town.
Address: 1427 E. Cherry St. Ste. B, Springfield
Activities
Tour Springfield's Museums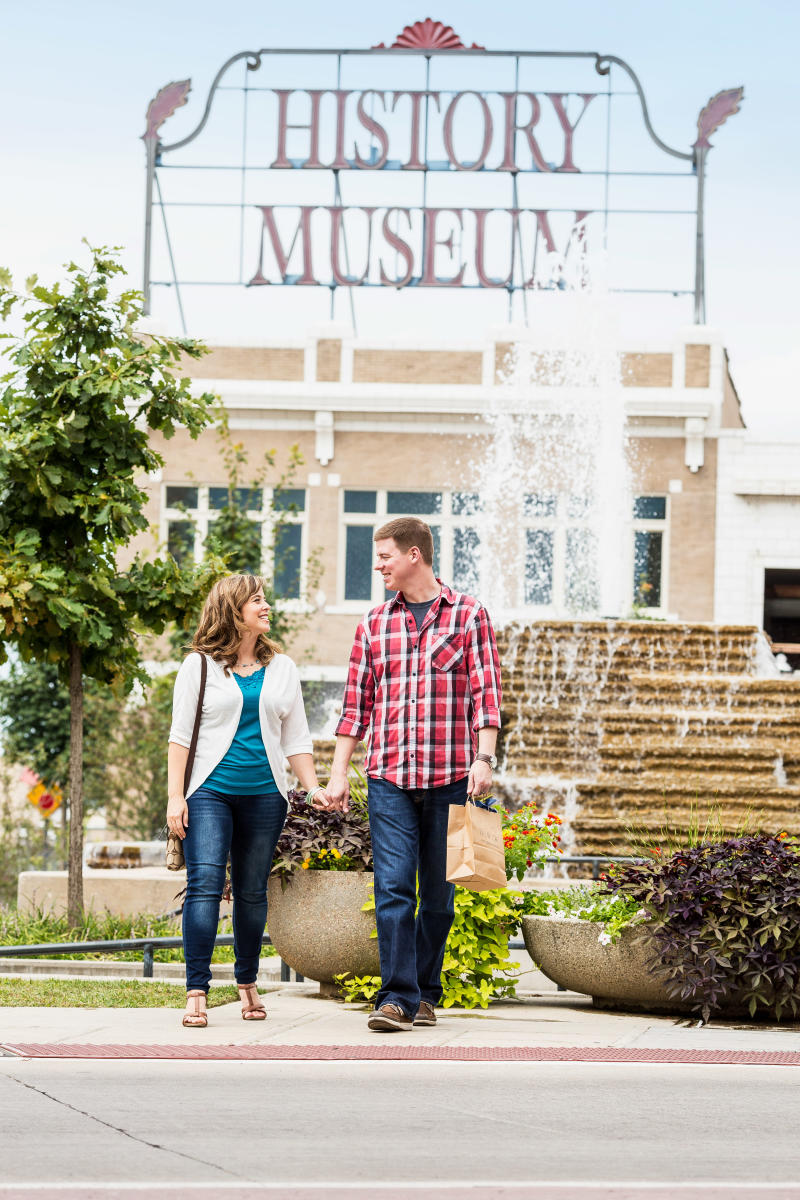 Springfield has an array of museums perfect for strolling with your significant other. View incredible art at the Springfield Art Museum, or explore the city's history at the History Museum on the Square. Reminisce and get a view of antique and vintage cars at the Route 66 Car Museum and Wonders of Wildlife National Museum and Aquarium takes you on an adventure through  land and sea.
Related Post: 30+ Museums To Tour Around The Ozarks
Springfield Botanical Gardens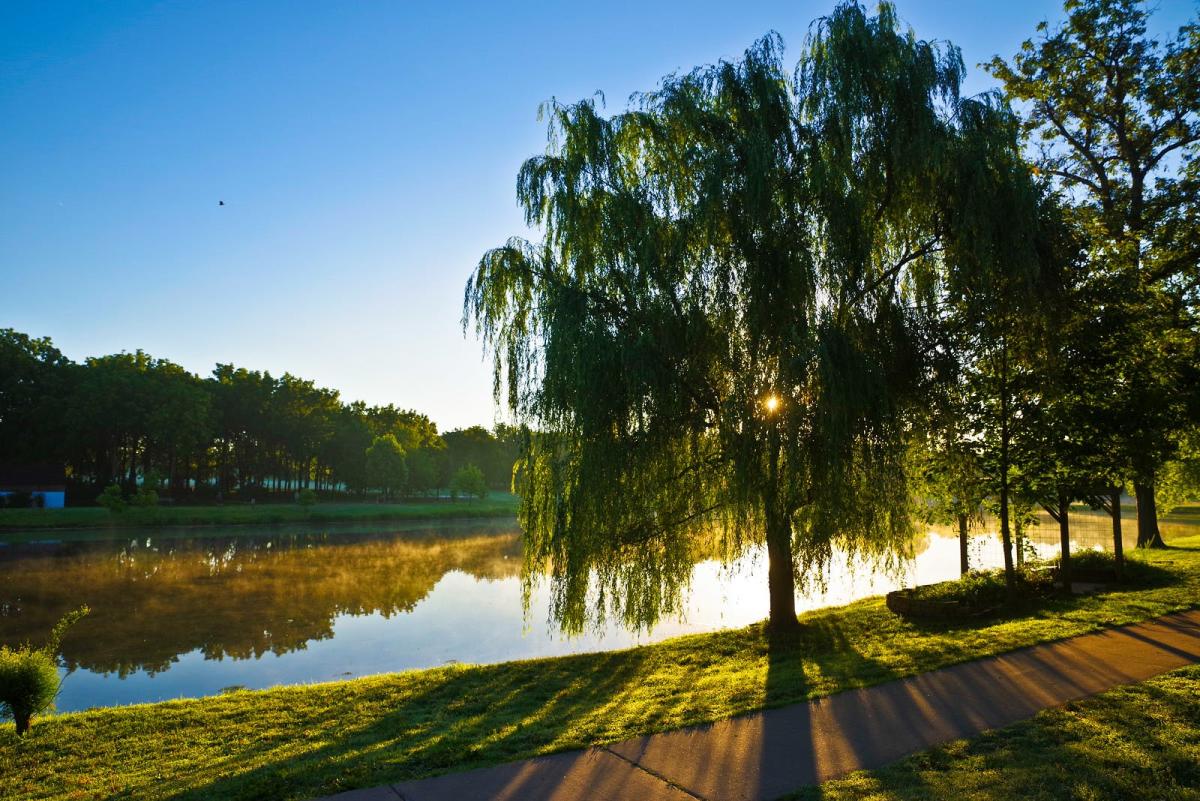 During the spring and summer months, walk through the various botanical gardens of Nathanael Greene/Close Memorial Park. Enjoy the beautiful flowers and Japanese architecture in the Mizumoto Japanese Stroll Garden, or walk the trails along Lake Drummond. There are over 20+ themed gardens to explore along with the Roston Native Butterfly House.
Address: 2400 S. Scenic Ave., Springfield
Fleur Floral Studio
Enter Fleur Floral Studio in the heart of the Rountree neighborhood. Besides offering floral design services for weddings and parties, you can also build your own bouquet right in the store. Grab your desired blooms from the Bloom Bar and make your own masterpiece inside the store. On rainy days, you can take an additional 15% off anything you grab at the Bloom Bar.
Address: 1423 E. Cherry St. Suite 101, Springfield
Heirloom Candle Bar
Find your favorite scent and turn it into a candle at Heirloom Candle Bar. Choose from dozens of fragrances on the wall, select a container and pour your own wax and scent to create your new favorite candle.
Address: 1423 E. Cherry St. Suite 101, Springfield
See A Live Performance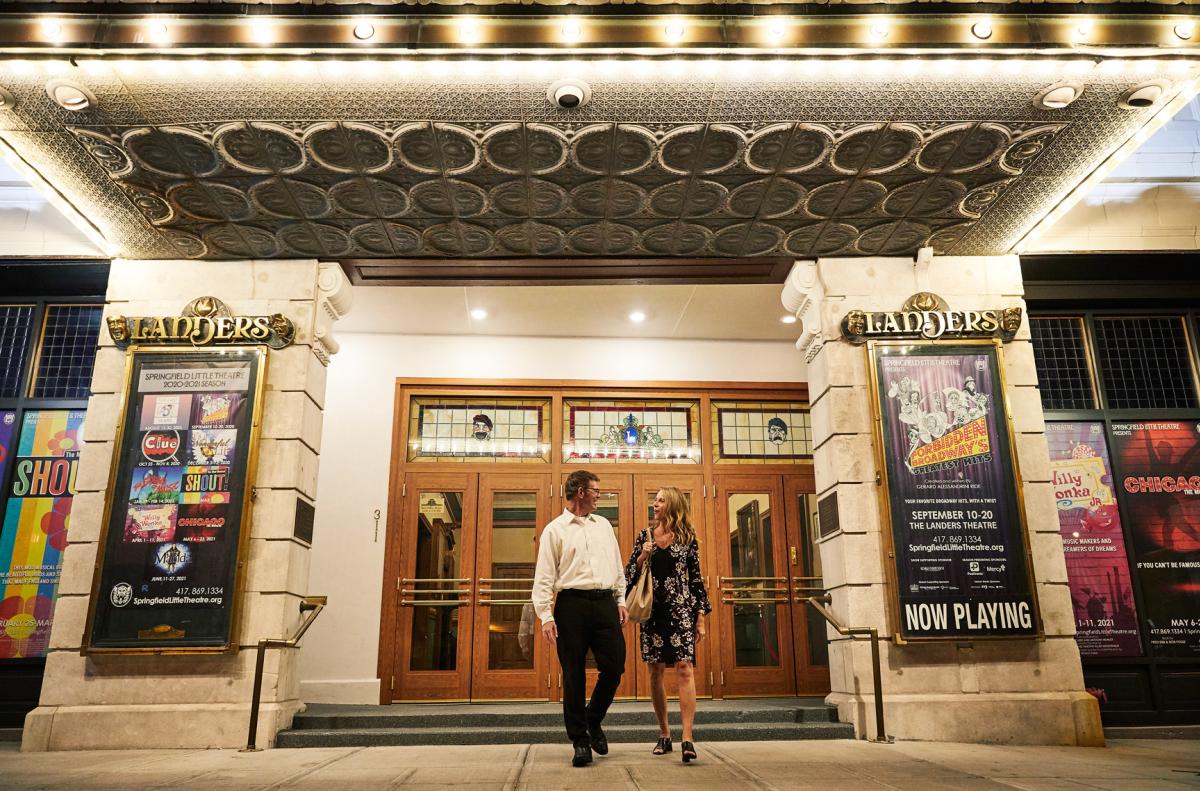 There's nothing more romantic than seeing a live musical performance or play. The Springfield Symphony and the Ozarks Lyric Opera put on several shows every year that are the perfect place to take a date. For more live show opportunities, see a play at the Springfield Little Theatre, The Springfield Contemporary Theatre, Juanita K. Hammons Hall Broadway Series or even Missouri State's Tent Theatre experience.
Fellows Lake
Just north of Springfield is Fellows Lake, an 860-acre lake surrounded by acres of grassland and forests perfect for walking, biking and fishing. Take a scenic lap around the lake or set up a picnic near the shoreline. Boat rentals are offered at the marina, but a City Utilities permit is required to launch a boat with a 40-HP motor size restriction.
Address: 4200 E. Farm Road 66, Springfield
The Moxie Cinema
The Moxie Cinema is a locally owned theater showcasing various art films and popular headlining movies for an intimate experience. Grab your popcorn and a seat in the theater and settle in for a cozy night at the movies.