For the fourth consecutive year, the Special Olympics State Summer Games were in Springfield in May. The competition utilized facilities at Missouri State University and Drury University.  Approximately 1,000 athletes competed in aquatics, athletics (track & field events), low motor events, bocce and powerlifting.
This is my second year being involved with Special Olympics. It is probably one of the most inspiring athletics events I have been a part of in my 13 years working in the sports industry. One of my favorite components of the Special Olympics State Summer Games is the Opening Ceremonies. We were invited to walk in with the delegation from southeast Missouri during the parade of athletes. It was rewarding to see the excitement of all the athletes as they waited to march to the floor and be announced to the crowd.  The event really showcases the spirit of the games, complete with the parade of athletes and torch relay.
During competition, I was able to witness some exciting feats including one athlete deadlifting 465 pounds.  WOW!  Great job to all of the athletes on a successful week of competition and Good Luck to those that advance to the world games in Greece, representing Team USA.
Congratulations to all of the folks at Special Olympics, Missouri and the volunteers for putting on a great event. The State Summer Games will rotate to a new location in 2012 so this marked the end of four great years in Springfield.  The Springfield community enjoyed being the host city for the State Summer Games!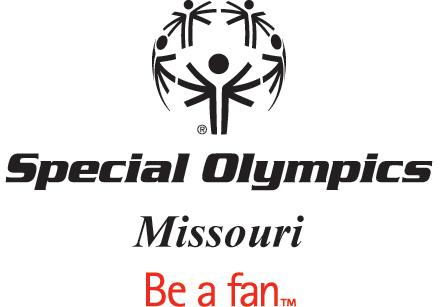 The Special Olympics, Missouri Logo says Be a Fan!   After being a part of the event, I AM a fan! Thank you for allowing us to be a part of it!