Do you ever find yourself at a restaurant where their appetizer menu has just as tasty dishes as the main entrée section? How about the side dishes that would typically pair with your favorite plate, but are so good you could eat them all by themselves? I often run into this and decided to share just a handful of my favorite appetizers and side dishes from in and around the Springfield area! 
Farmer's Gastropub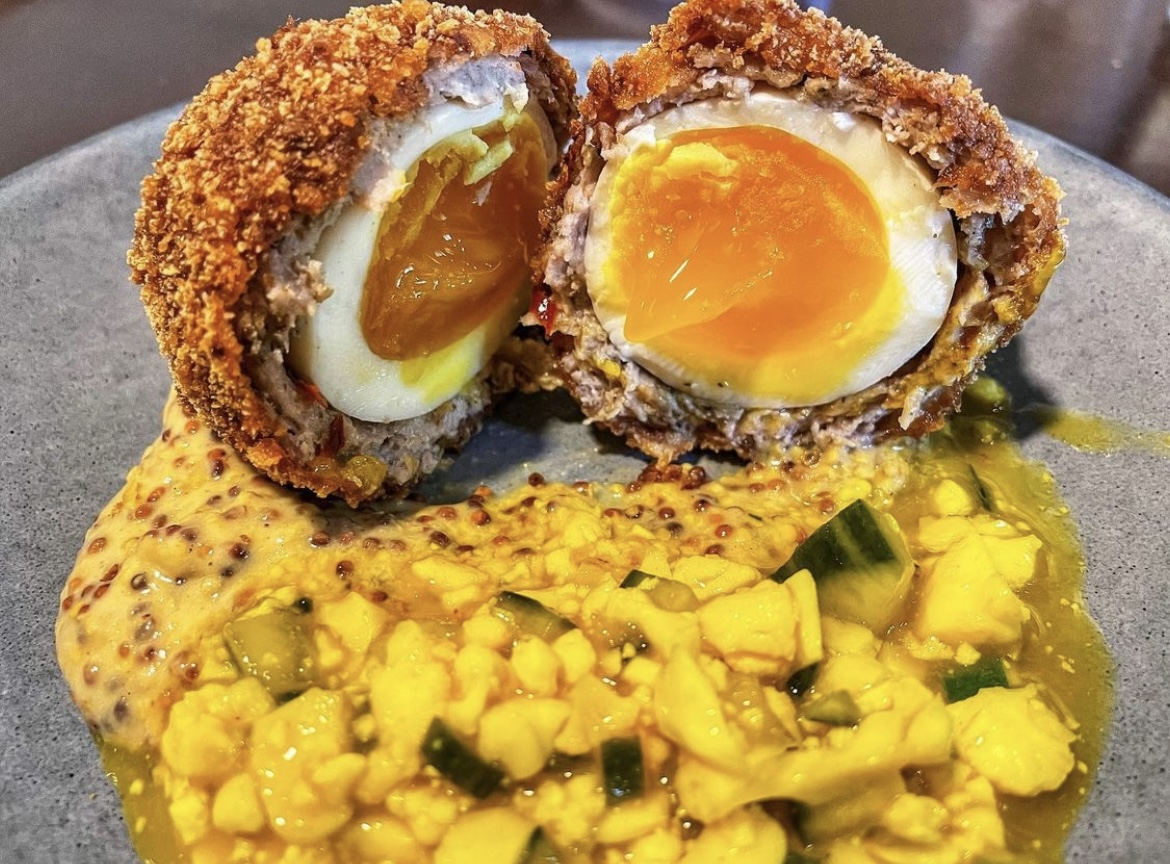 I will admit, I never had a scotch egg until a few years ago. After trying them, I was hooked! So, when I heard about the very famous Scotch Egg on the snacks & sharing menu at Farmers Gastropub, I knew I needed it in my life. Picture this, a perfectly cooked, soft-boiled egg wrapped in locally sourced ground pork, cooked till golden brown. Then served with Dijon mustard and house-made piccalilli. The yok is runny, the pork is seasoned to perfection, and the piccalilli and Dijon both bring a nice vinegary tartness to the dish. This is, by definition, a great appetizer!
Address: 2620 S. Glenstone Ave., Springfield
Gailey's Breakfast Café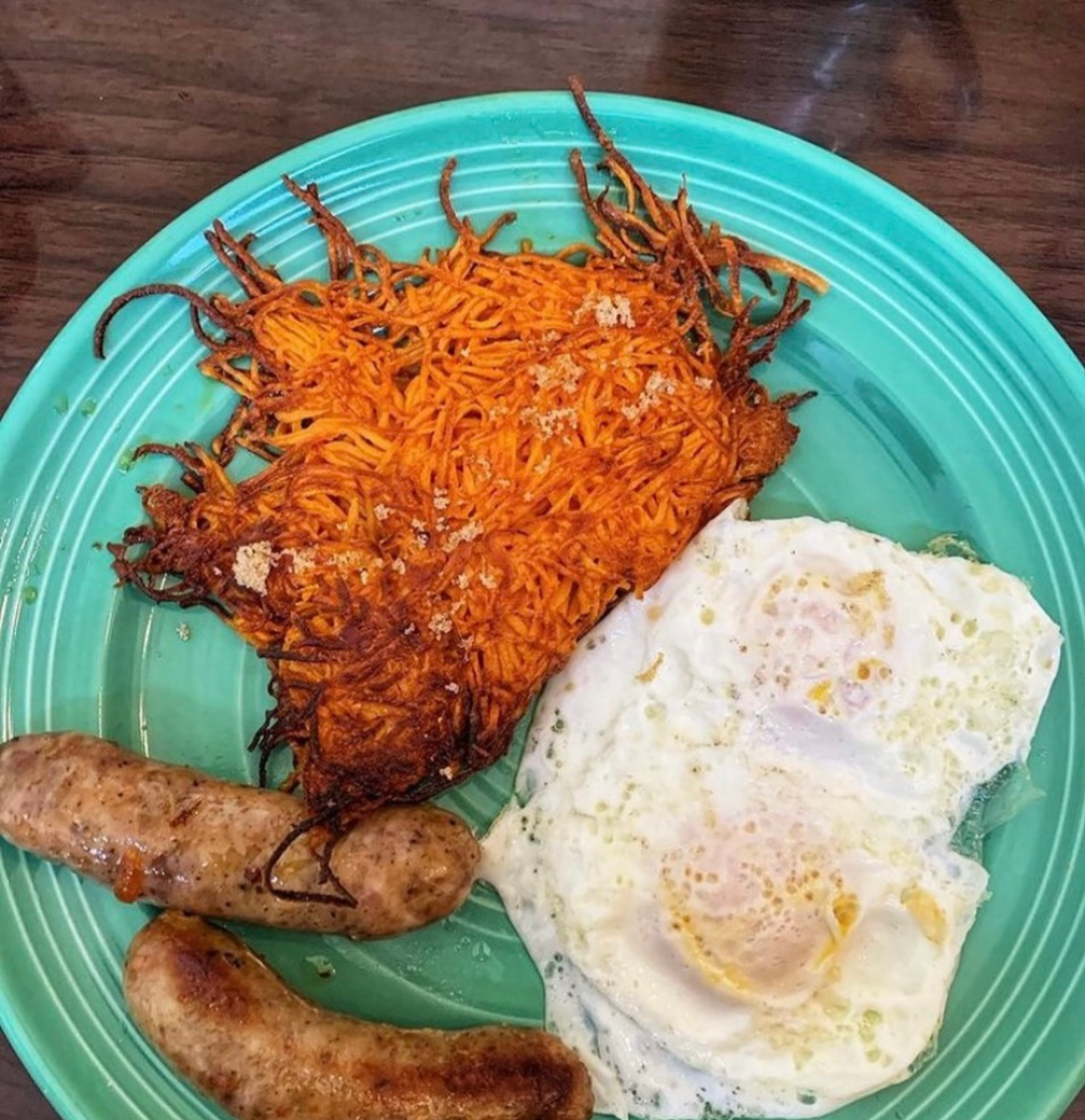 Now, I am a breakfast food junkie. I can get down on pancakes, biscuits and gravy, or anything topped with a nice over-easy egg for just about any meal. Therefore, I love going to Gailey's Breakfast Café! But there is one item that is always the star of the show. One thing that no matter what I order for breakfast at Gailey's I will always have as my side. Yes, you know what I am talking about; it's the sweet browns! Crispy piles of sweet potato hashbrowns with a nice sprinkle of brown sugar on top, my mouth is watering just thinking about them! They are always cooked to perfection and add that perfect amount of sweetness to each dish. So next time you find yourself in downtown Springfield, stop at Gailey's and order the sweet browns; you won't be disappointed!
Address: 220 E. Walnut St., Springfield
Piccolo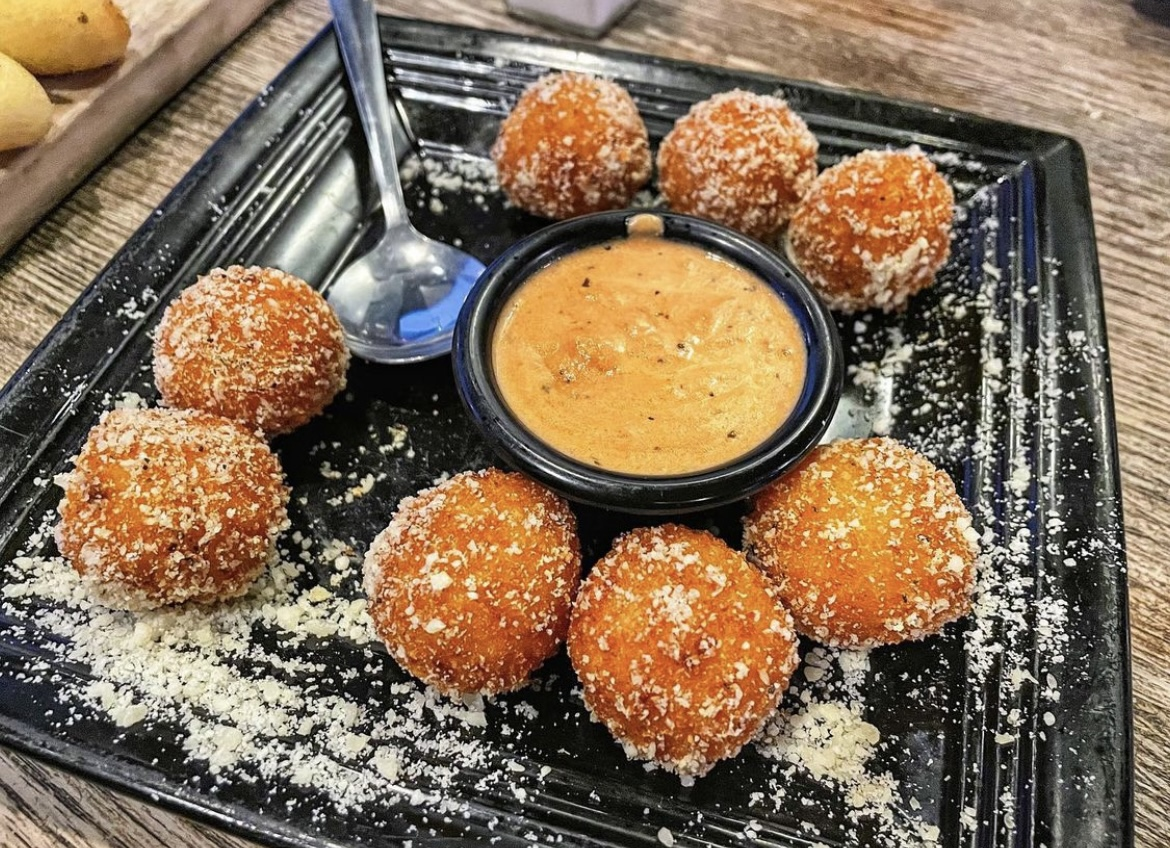 Piccolo in Nixa has been a staple for my Italian food diet for the last couple of years. They have a great menu filled with all your favorite Italian dishes and some new ones that I haven't had at other Italian restaurants. The appetizer menu at Piccolo stands out, with so many great items. But there is one item that I can't go without, the Parmesan Risotto bites! Picture creamy, delicious parmesan risotto, rolled into a ball, breaded, and fried till it's golden brown and crisp! They are served with a side of their fabulous blush sauce to dip in, making it one of my favorite appetizers in the 417.
Address: 107 West Aldersgate Dr., Nixa
Downing Street Pour House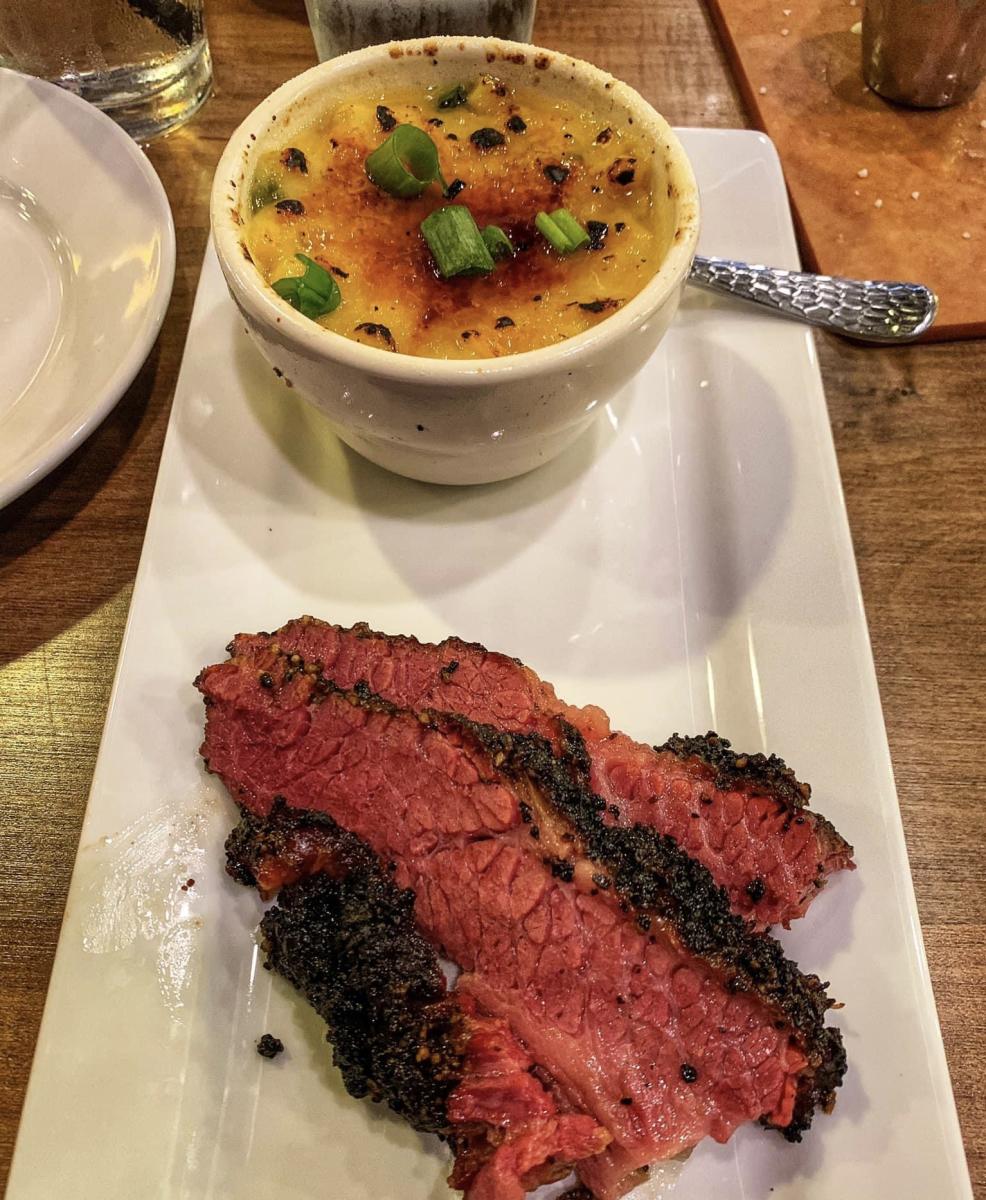 When you find yourself exploring small towns south of Springfield, one might find themselves in the great town of Hollister. Why is Downing Street Pour House a must-visit, you might be asking? Well, besides all the award-winning BBQ dishes they sell and the delicious stick to your ribs Shepard's Pie, one side dish stands out amongst them all. The Green Chili Cream Corn Brulee! A cup of cream corn is elevated with green chilies, then the top of the dish is browned with a blowtorch for that extra crispy top! It is a must-try when you visit next time!
Address: 24 Downing St., Hollister