Nestled between the Ozark Mountains and the sparkling waters of Table Rock Lake sits Big Cedar Lodge. Johnny Morris's 4,600-acre premier wilderness resort is your ultimate luxury getaway destination and playground for new adventures. Whether you're looking to experience golf like never before, combine glamour and camping, set sail on a master yacht or simply roast marshmallows on a crackling campfire, adventures await you at Big Cedar Lodge.
With Spring and warm weather around the corner, Big Cedar invites you to get outside and immerse yourself in nature. All year long we host the "seasons of Big Cedar" because each season at the resort is so uniquely different. From March through May, we are celebrating the season of "Adventures in the Great Outdoors":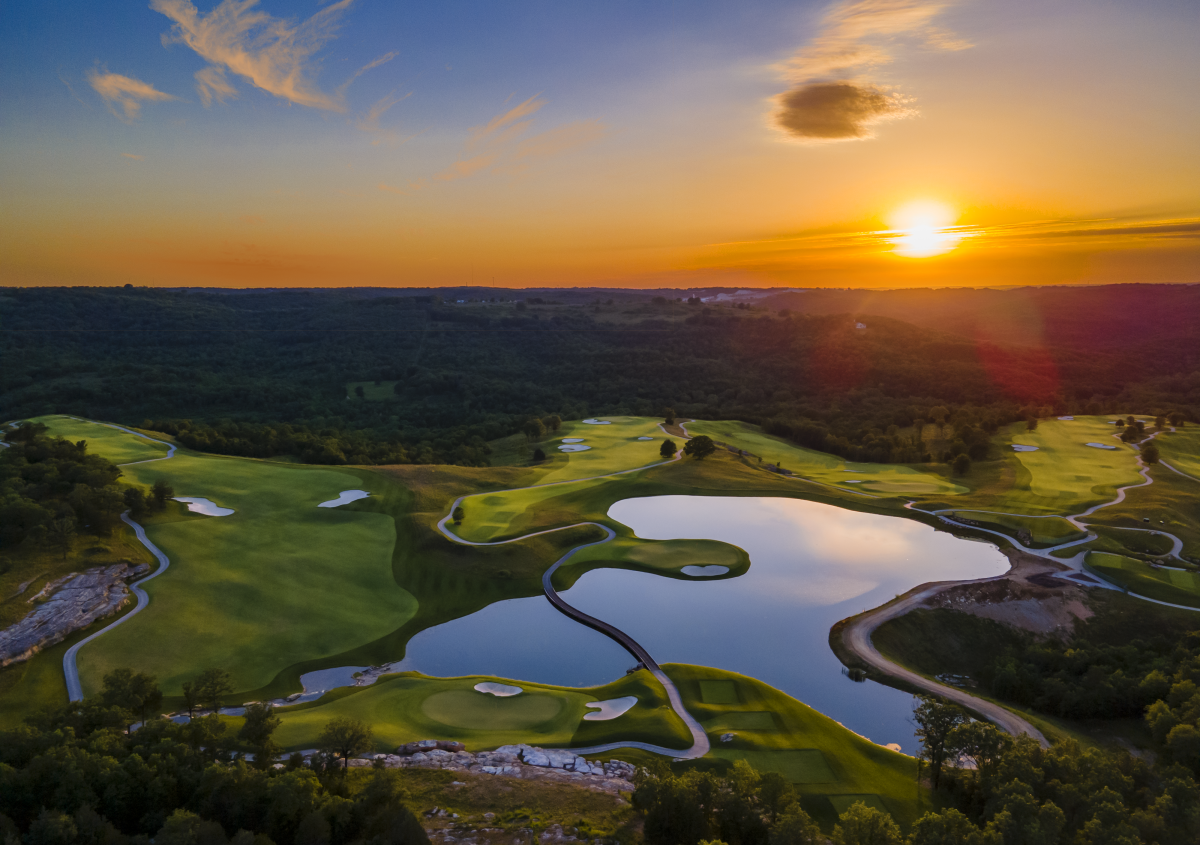 Nature Golf is back! All five courses are open for play March 11, including Payne's Valley, newly named "Best New Course in America" by Golf Digest! Some eye-catching additions have been made to the remarkable 19th Hole and a new state-of- the-art turn station now sits on the greens of the course designed by Tiger Woods. Take a break and enjoy the views after the first nine holes before hitting the last 10. Natures' finest courses just keep getting finer. We're growing the game of golf while incorporating the beauty of the Ozarks in every shot. Giving golfers a one-of-a kind experience to not only play, dine but now also stay at Payne's Valley Cottages. These incredible units are an experience of their own with views you cannot beat. Perfectly suited for a golf buddy's trip or for the family looking for a pristine setting close to world-class golf.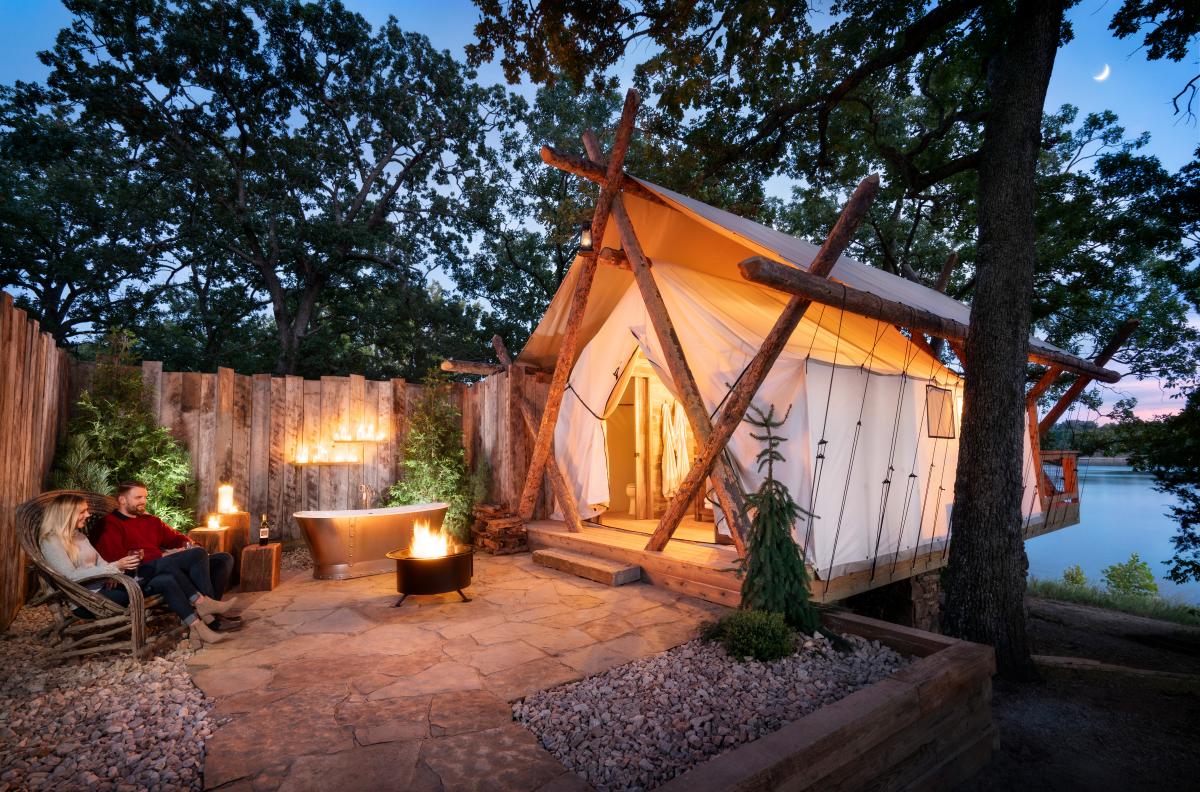 Photo courtesy of Big Cedar
Golf not your kind of outdoor adventure? Let's talk glamping. Picture a canvas tent with wood floors, heating and cooling and a magnificent chandelier set against the serene backdrop of the wooded Ozarks. On the shores of Table Rock Lake and tucked in a quiet oasis is Camp Long Creek. It offers the camping experience but with a glamourous touch. These unique accommodations combine comfort and the great outdoors, ranging from cozy cabins to vintage camp hunts to one-of-a-kind glamping tents. An ideal escape for a girl's weekend or family getaway by the lake.
Set sail on new adventures with Long Creek Marina, a full-service marina included in your stay and available for day guests. It is home to our beautiful 62-foot luxury yacht, Lady Liberty. She captures the eloquent style of a by-gone era whiling catching the modern touch and amenities of today. Cruise the lake for brunch or watch the sun sink beneath Table Rock Lake on a sunset dinner cruise.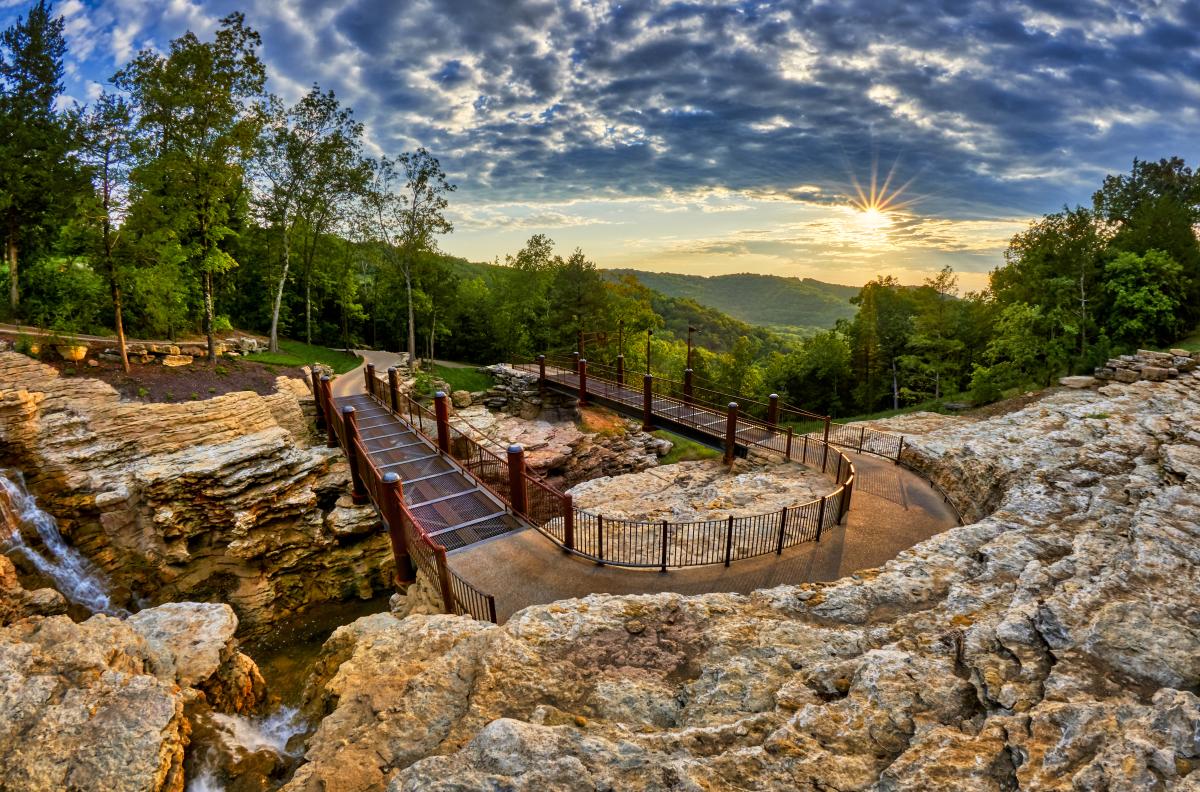 Step into spring by exploring the nature trails around our property. Hike our 5K trail that weaves between towering cedar trees and whisks past cabins wrapping around the lake or head up to Top of the Rock's Lost Canyon Cave and Nature Trail. Hop on a self-guided golf cart tour and cross over man-made bridges with iron details and take in breathtaking views of trickling waterfalls, all while having a front row view to the natural beauty of the Ozarks.
End your daytime adventures by roasting s'mores on an open campfire or watching a movie beneath the stars. Our complimentary Family Campfires and Family Movies on the Lawns are offered on Swimmin' Hole Lawn every Sunday, Wednesday, and Friday. 
We have countless outdoor adventures for your family to make memories that last a lifetime. In the heart of the Ozarks, where wilderness meets rustic luxury, Big Cedar connects you to the great outdoors and the natural beauty of Missouri. Come discover renewing tranquility, genuine Ozark's hospitality and a little piece of heaven on earth. Adventure is calling your name at Big Cedar Lodge. Come find your next adventure in the great outdoors!