Looking to explore the best nightlife activities in Springfield? We've got you covered with this itinerary that showcases the best of Springfield, Missouri's nightlife. Feel free to mix and match the suggested activities below to fit your schedule and interests.
Where To Stay
Springfield has a variety of accommodations to fit your desired experience, needs, and budget. Check out our places to stay page for more information.
Things To Do
Blue Room Comedy Club
Blue Room Comedy Club has a steady lineup of hilarious, national touring comedians. The new location is right off Park Central Square downtown. During the show, make sure to try some of the great food and drink on the menu. Audience members and comedians alike agree this is one of the best comedy clubs around!
When: Click here to see the calendar of shows at Blue Room Comedy Club.
Address: 420 W. College St., Springfield
Fun & Games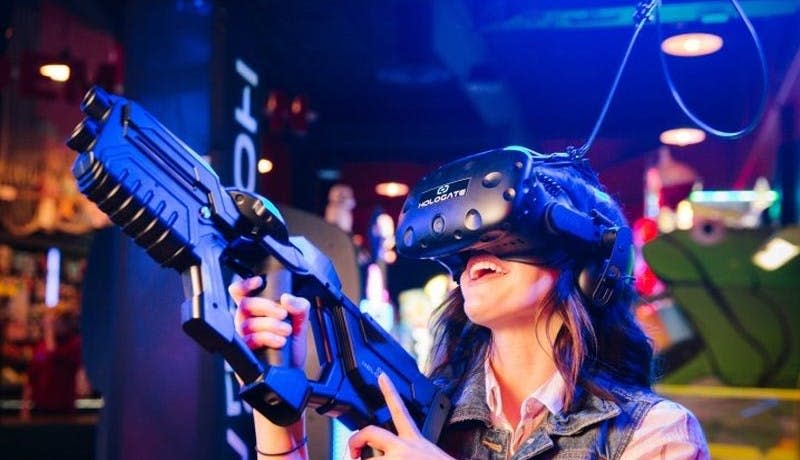 Staying up late and playing like a kid can make for an amazing night in Springfield. If you're alcohol-free or just in the mood for some fun, check out these late-night ways you play in Springfield.
Play rounds of pool until 1 a.m. at the newly opened Billiards of Springfield. 
Test your luck at 1984, the vintage arcade downtown. For just $10, get access to 80 games in the building such as Donkey Kong, Galaga, Asteroids, Smash Tv, more than a dozen variations of pinball and more.
Andy B's has 21 lanes of traditional bowling, 10 VIB (Very Important Bowler) bowling lanes, an underground laser tag arena designed to look, feel and sound like an abandoned mine, and a large arcade game room with every game you could want.
Try your hand at axe throwing at TommyHawks Axe House. Reserve your target and start throwing. Perfect for large groups looking to try out something new.
Golf pros, newbies and even people not into golf can come together and have a good time at BigShots. Get a bay and play games with the 3D augmented reality tech, play the six-hole mini golf course or just kick back and relax as you share great food and handcrafted cocktails.
Vantage Rooftop Lounge and Conservatory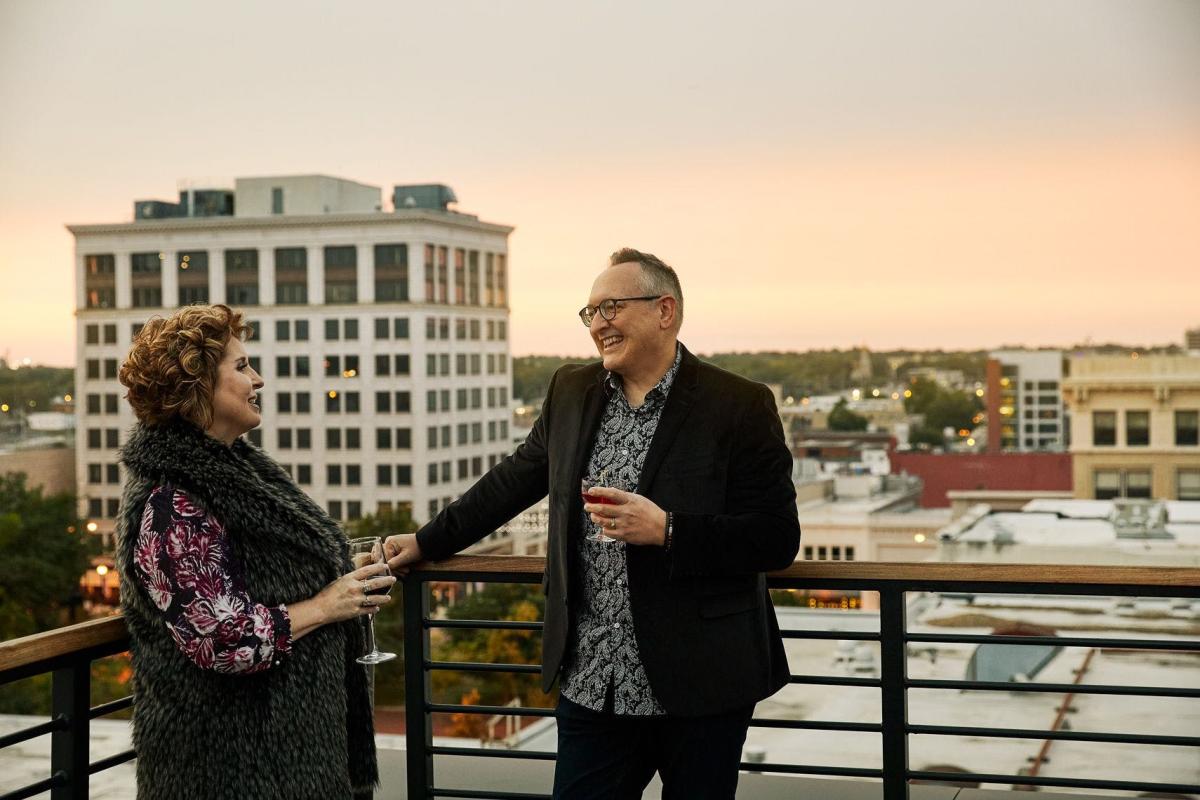 If you're looking for an elegant night on the town, visit Vantage Rooftop Lounge & Conservatory, Springfield's newest rooftop bar. Like Hotel Vandivort, Vantage consists of two parts: an opulent indoor lounge and an open rooftop offering incredible sweeping views of north, west and south Springfield. Food options range from snack mixes to pineapple orange shortcake to mushroom and goat cheese flatbread pizzas.
Address: 260 E. McDaniel St., Springfield
Ernie Biggs Dueling Piano Bar
Ernie Biggs has phenomenal drink deals and is located right in the center of downtown Springfield. But of course, the best part about the bar is the dueling pianos. Talented musicians perform at the venue several nights a week, and the setlist never disappoints. Be sure to bring your best singing voice; you might get pulled up on stage!
Address: 312 South Ave., Springfield
Inner Circle Vodka Bar
Inner Circle is located on the corner of Walnut and Campbell just blocks from the Park Central Square.  With fresh delicious drinks, tasty bites, games, music and the largest patio downtown, Inner Circle is the perfect place to spend a night out. Pay attention to their Facebook to see the latest news on events like movie trivia, themed parties and even wrestling.  
Address: 319 W. Walnut St., Springfield
Ozarks Tap and Pour Craft Beverage Tour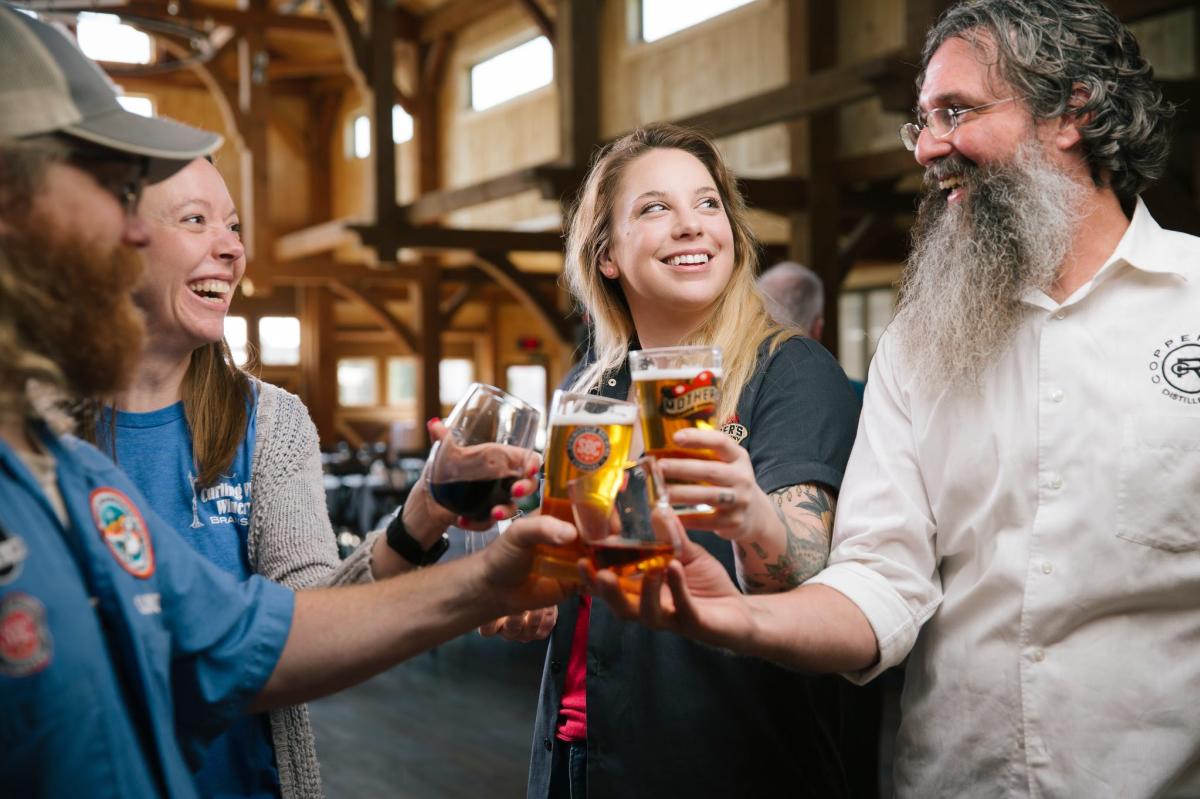 Explore the area's diverse wineries, micro-breweries and distilleries on a self-guided tour with the Ozarks Tap and Pour Craft Beverage Tour. The area's breweries are found in a variety of unique locations and buildings, including a former fire station, an old radio station and a retired bread factory. If wineries are more to your taste, you probably know wines made from Missouri grapes are among the finest in the world. For those whose palate likes the taste of spirits, you'll find whiskey, bourbon, vodka, good ol' moonshine and other distilled beverages.
Lindberg's Tavern
Lindberg's Tavern, Springfield's oldest bar, opened in 1870 on Commercial Street. We'd say the rest is history, but Lindberg's Tavern is nowhere near done paying homage to its more than 130-year-old building's timeless traditions. Still one of the city's essential stops for exemplary food, beverages, live music and an authentically historic atmosphere, you'll leave craving your next visit to Lindberg's on Historic C-Street.
Address: 318 W. Commercial St., Springfield
Where To Eat
Kai After Dark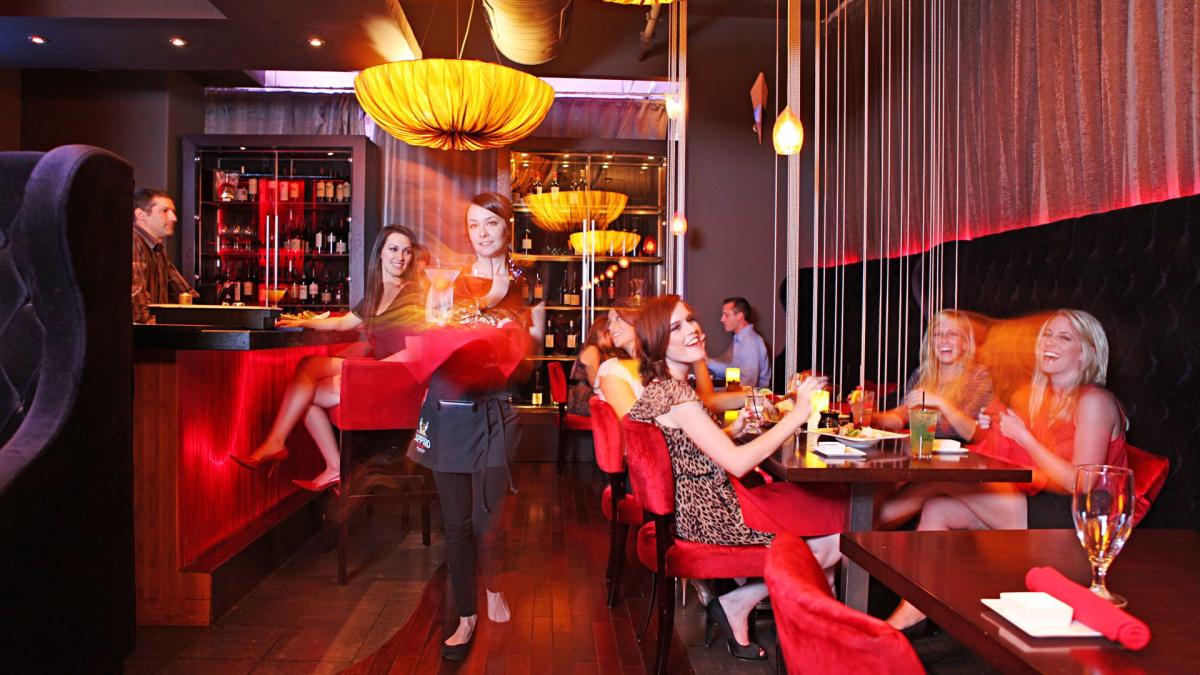 Located in the center of downtown, Kai After Dark is near a lot of the best nightlife around. Kai's expert sushi chefs provide the highest quality fish and freshest ingredients available, guaranteeing that your palate will be elated with every bite. Whether you are out for a romantic evening with the love of your life, or meeting with friends for a night on the town, Kai is the perfect place to begin your adventure.
Where: 306 S. Campbell Ave., Springfield
The Order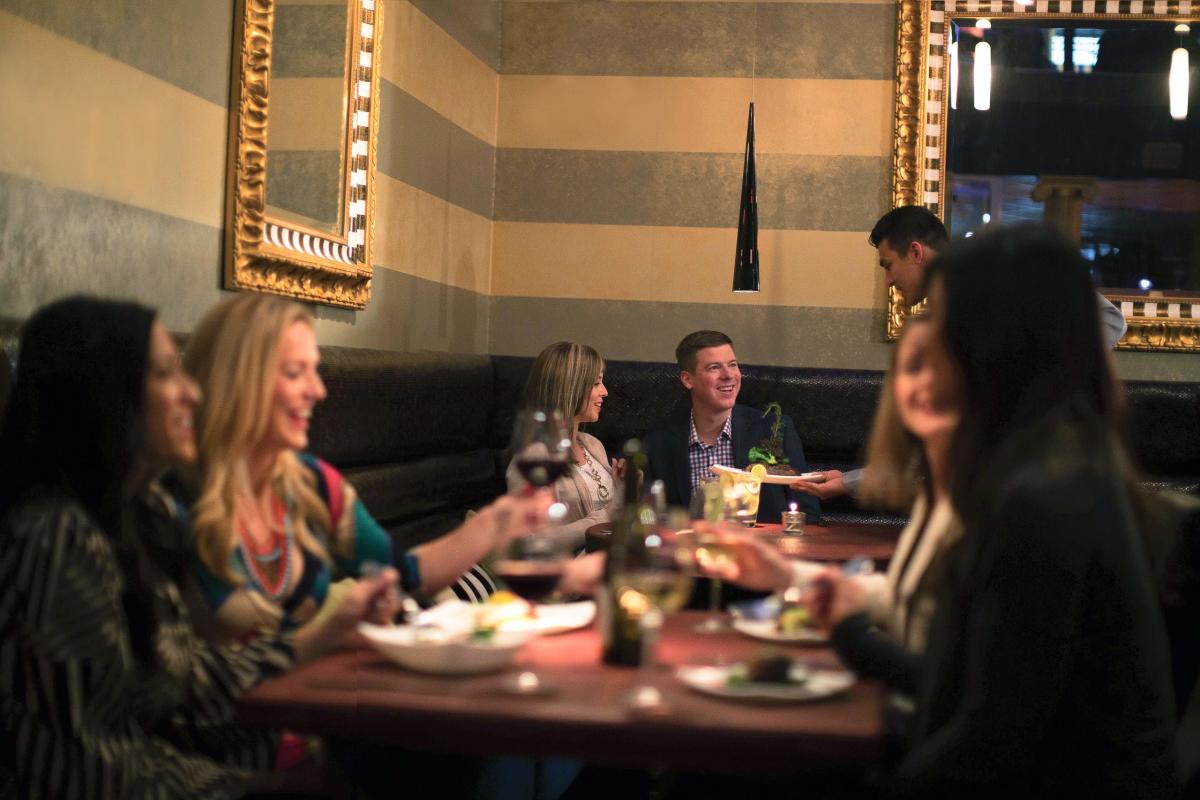 The Order, found in the lobby of Hotel Vandivort, serves upscale food in an environment designed to create a lively social experience. The dinner menu features steak, duck, pasta, salad and much more. After you finish your meal, you can stay and have a couple drinks at the bar, head upstairs to Vantage or walk out the front door and hit the town. 
Where: 305 E Walnut St., Springfield
Fire & Ice Restaurant & Bar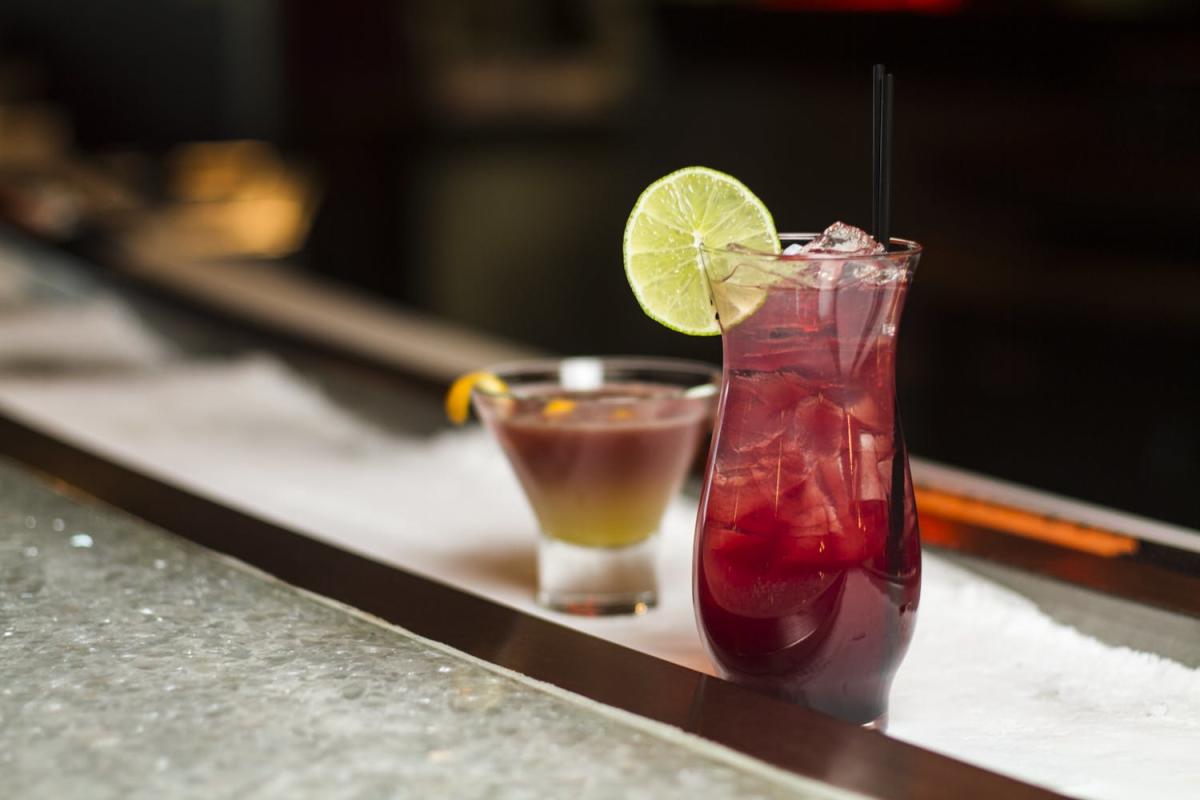 Fire & Ice Restaurant & Bar houses Springfield's only ice bar. Just steps inside the Oasis Hotel & Convention Center, this is the perfect place to begin your night while enjoying some fantastic fare and perfectly-poured drinks. Clean lines intersect curved walls and brilliant mosaic features creating a lavish experience for all to be a part of. 
Where: 2546 N. Glenstone Ave., Springfield
Tinga Tacos
Tinga Tacos - located downtown and open until 2 a.m. on the weekends - is one of the most ideal spots in town for a late night meal. All of the tacos are made fresh from scratch with the best ingredients possible. Every taco on the menu is tasty, but if you're wanting to let out your inner chef, go ahead and build your own! 
Where: 308 W McDaniel St., Springfield
Pizza House
Commercial Street's Pizza House has been creating fresh, thin-crust pizza for over 60 years. However, the casual atmosphere and friendly patrons make this place seem more like a home than a house. After you finish your meal, you can head right out the front door and explore all C-Street has to offer!
Where: 312 E Commercial St., Springfield
Hurts Donut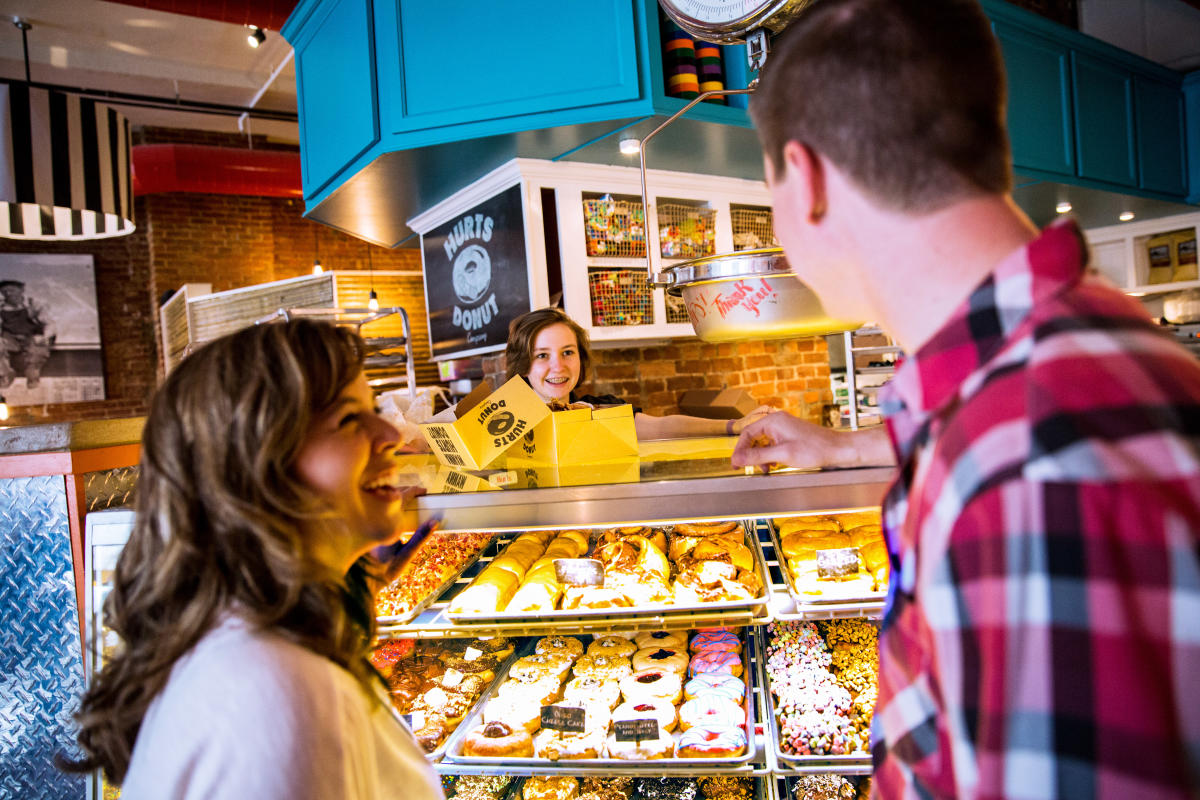 If there's any place you can count on for a bite to eat late at night, it's Hurts Donut. They're open 24/7, but if you ask them, they're open 25/8. These donuts are unlike any other donuts you've had before. Of course, they have traditional glazed, but if you're feeling adventurous, try out the Maple Bacon or Cotton Candy. 
Where: 1231 E. Sunshine St. Suite 100, Springfield, 1111 E Republic Road. #164, Springfield