Whether you're a Springfield local or traveling to the Ozarks' region for the first time, parents always need fun ideas to keep their kiddos busy and entertained. As a mother of an active two-year-old daughter, I can relate! Here are my top ten favorite places in and around Springfield to spend time with my little girl.
1. Where The Wild Things Play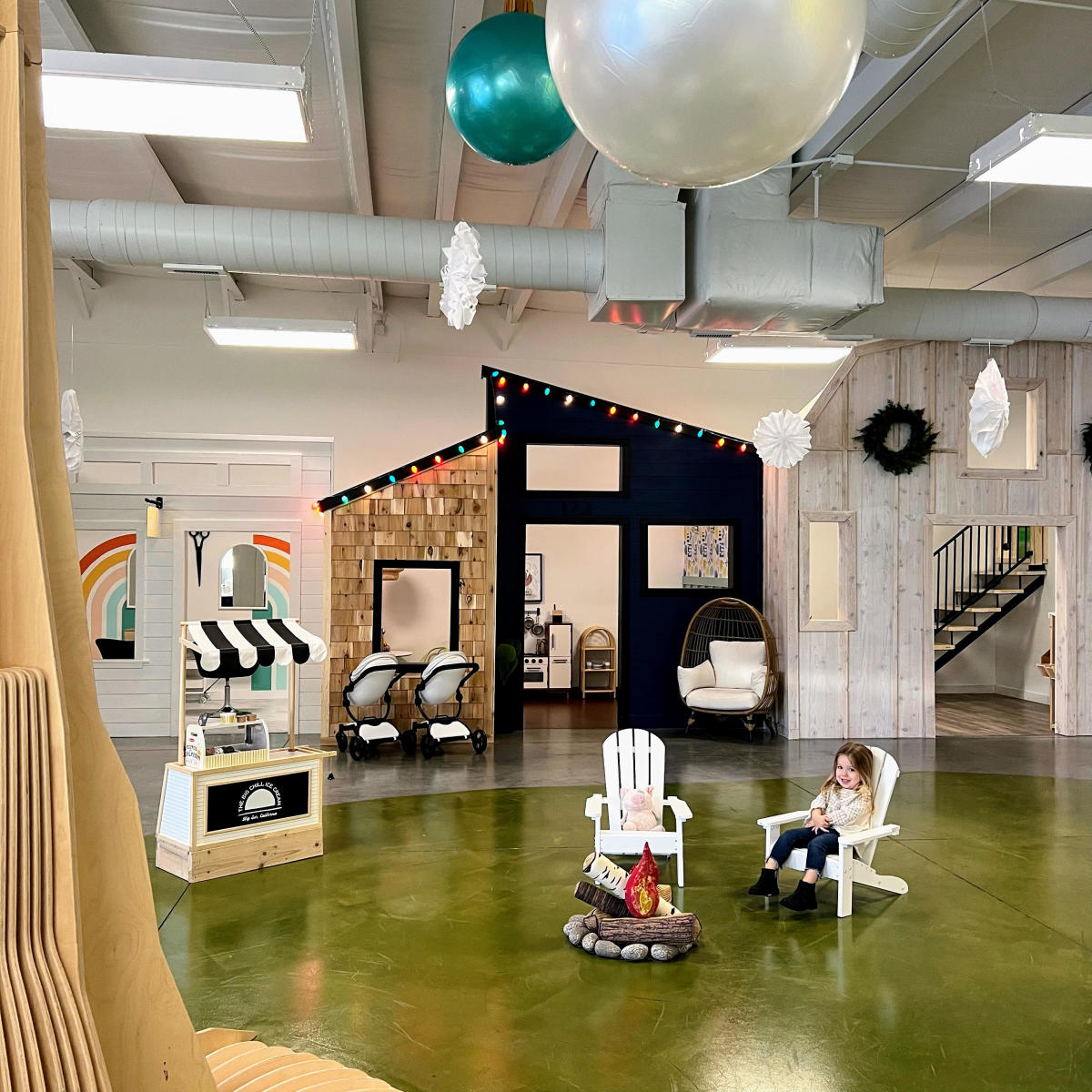 Photo courtesy of Where The Wild Things Play
The first on my list is possibly the newest play place in the community. Where The Wild Things Play allows young children to use their imaginations in their modern, open-concept village of pretend play. The space is great because there are several places for parents to sit throughout the room that allow kids to play independently while being able to see them from anywhere in the space.
There are even tables to bring in a snack or lunch (note, this is a nut-free facility). If your kiddo is into pretend play, they will have a blast! Need a space to hold a birthday party or event? There is a great private room that comfortably seats 20. I just booked my daughter's third birthday party, and can't wait to celebrate with one of their nine beautifully decorated themes!
One of the first things you'll notice upon entering is a real sailboat where kids can go on a pretend exploration. This is a nod to Max's sailboat in the book, "Where the Wild Things Are." There is something for everyone here. Whether playing in The Forest Cafe, grocery shopping at Max's Market, primping at the Wild Ivy Hair Salon, caring for animals at the Miller Farm or playing house with baby dolls (my daughter's personal favorite), kids ages 0-12 are sure to have a great time! Infants even have the option of a Montessori-inspired play area. 
Follow @WildThingsOzark on Instagram to learn about upcoming events like the Mama Mingle playgroup, Sailing Through Stories, Princesses of the 417 visits, and more.
Address: 5557 N. 21st St Ste. 4, Ozark
2. Dickerson Park Zoo
When the weather is nice, I love taking my daughter to the Dickerson Park Zoo. It's a great way to get exercise and fresh air and see more than 450 animals. There are a lot of reasons to #lovedpz. My daughter especially enjoys seeing the monkeys and elephants, feeding the giraffes and petting zoo animals. The playground and splash pad are also big hits! If you're visiting during the summer, pack a swimsuit or change of clothes so your kiddos can have fun in the water.
As an animal lover, I appreciate that Dickerson Park Zoo's primary focus is on protecting and conserving endangered species. They also provide top-notch medical and nutritional services for the animals through the animal hospital and rehab. The Dickerson Park Zoo employees are incredibly passionate and knowledgeable about their animals, so I'd encourage you to chat with a zookeeper if you have the chance while visiting.
Dickerson Park Zoo is AZA accredited. If you are a member at your local zoo, check to see if they are also an AZA zoo, because you'll get in for free through the AZA Reciprocal Admissions Program! Check here to see if your zoo participates in this program: https://www.aza.org/reciprocity.
Address: 1401 W. Norton Road, Springfield
3. Wonders of Wildlife National Museum & Aquarium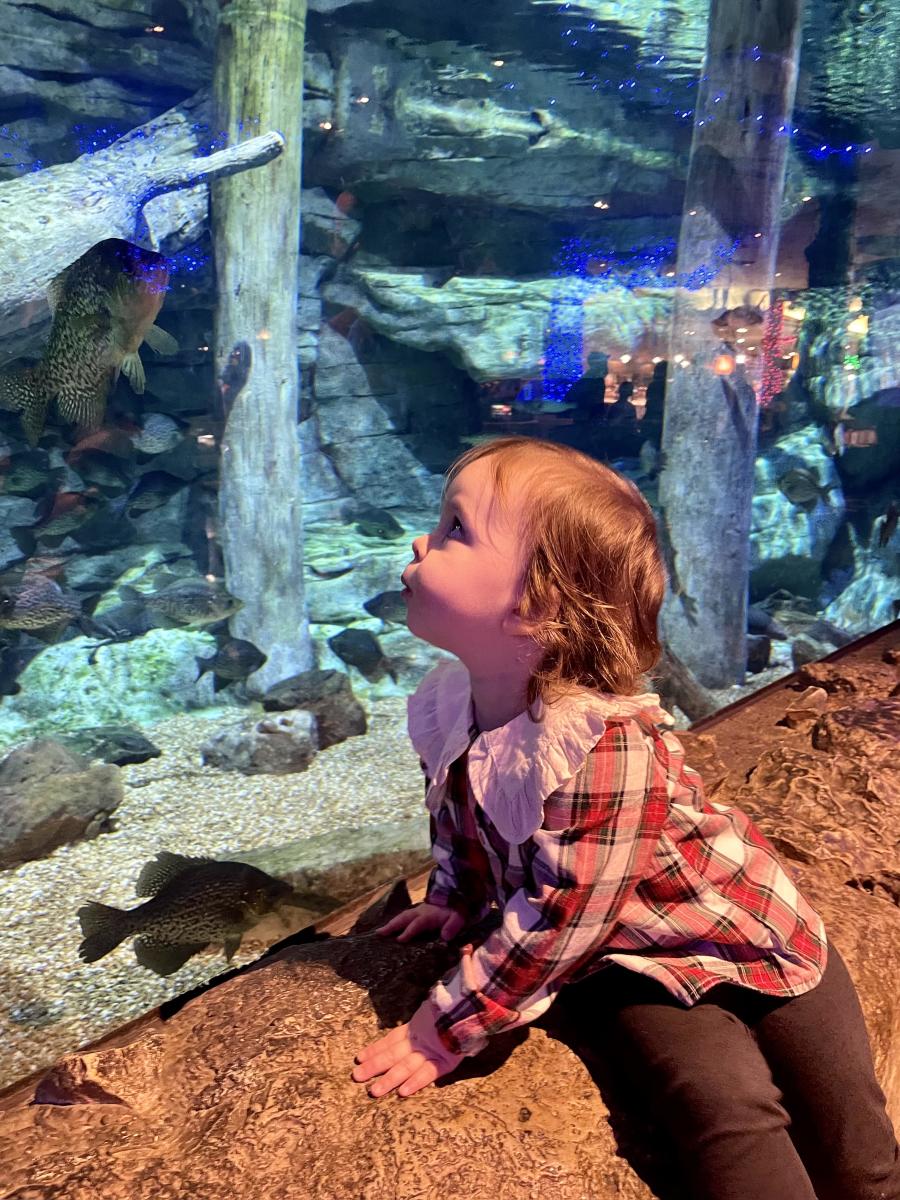 This next one is the most pricy on the list, but worth the splurge. Johnny Morris' Wonders of Wildlife National Museum & Aquarium was voted America's best aquarium and new attraction by USA Today readers. Like all Johnny Morris properties, the attention to detail in each gallery is astounding. From the penguin exhibit to the shipwreck reef, where you can pet a stingray, your little ones are sure to be mesmerized. If your kiddo is anything like mine, they may start singing Baby Shark repeatedly throughout the exhibits.
I recommend starting in the Wildlife Galleries and then transitioning to the aquarium. You'll need to plan to stay a few hours to get the full WOW experience, so plan accordingly to give your youngsters a break here and there. There are dining options on-site with kid-friendly menus, so no worries if you forget to pack snacks.
Hot tip — if you live in Southwest Missouri, you qualify for a special local rate. Check it out here: https://wondersofwildlife.org/ticket/just-for-neighbors/.
Address: 500 W. Sunshine St., Springfield
4. Discovery Center of Springfield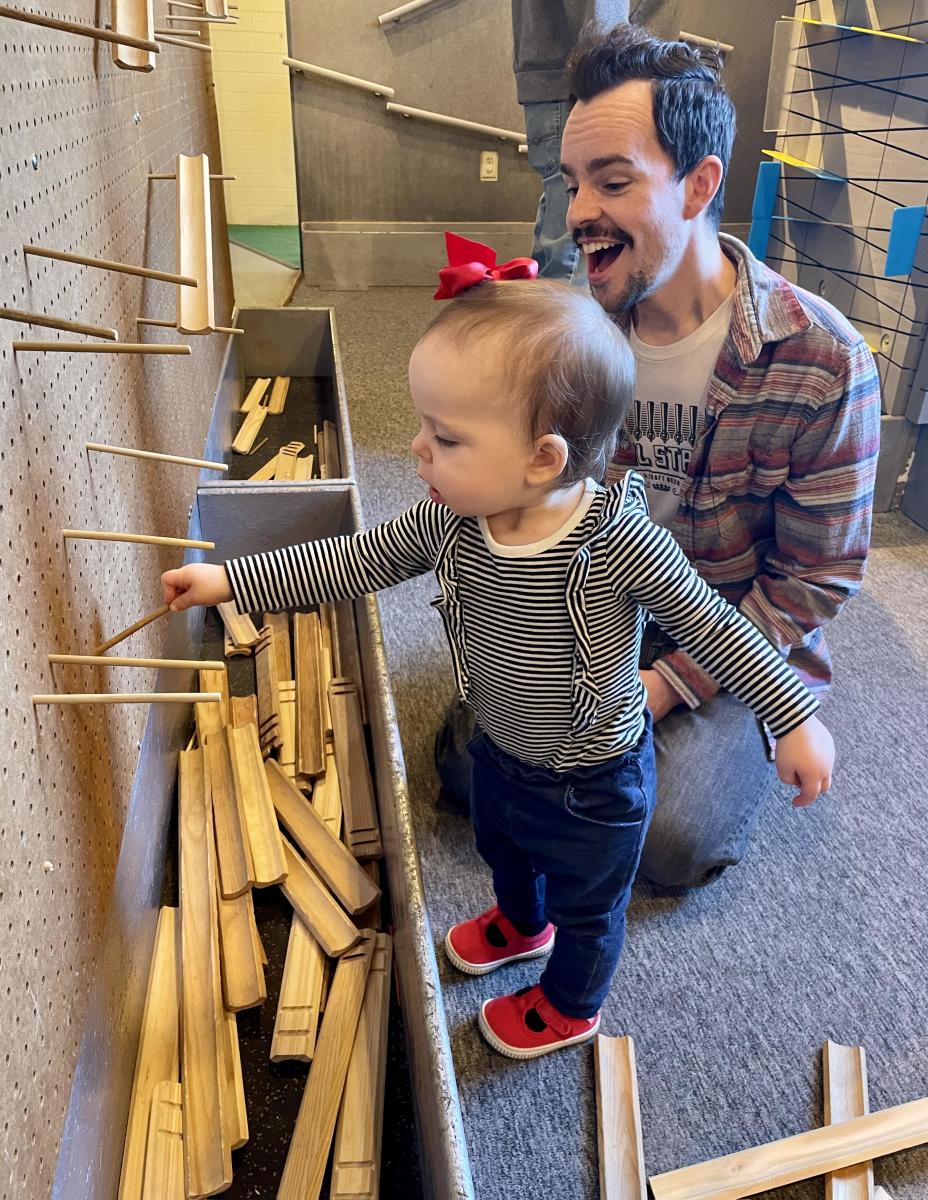 For some educational fun, bring your mini scientist to the Discovery Center of Springfield. This interactive, hands-on nonprofit organization opened its doors in the early '90s thanks to the Junior League of Springfield and has been going strong ever since! The Discovery Center has continued to grow and launch new exhibits over the years and has even started school programs.
If you have both younger and older children, this is a great place to take them as there is fun for a variety of ages. My daughter loves walking throughout the center to look at and touch the exhibits. Still, she enjoys Discovery Town, where she can play in the market, race cars down a slide, and test out the big xylophone. 
Similar to the zoo, Discovery Center is part of the ASTC Reciprocal Program. If you are a member of another science center or museum, check here to see if you qualify for free entry: https://www.astc.org/membership/find-an-astc-member/passport/.
Address: 438 E. St. Louis St, Springfield
5. Local Parks & Trails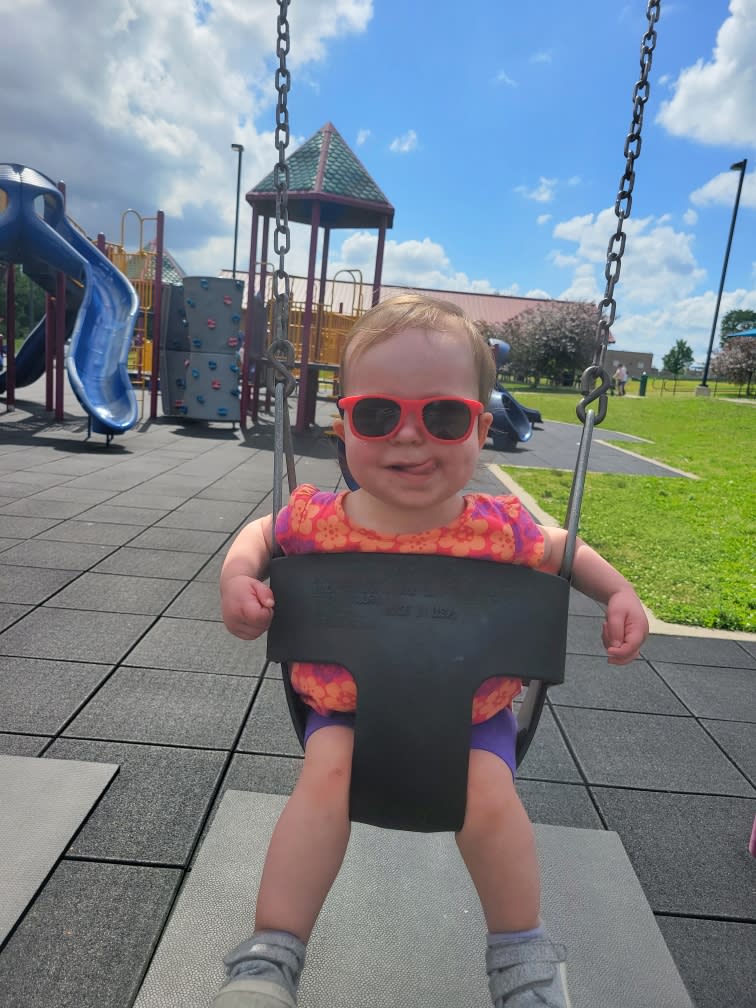 Springfield is home to over 110 public parks and 100+ miles of beautiful trails. If you want a free outdoor activity, look no further! Our family takes frequent walks along the Galloway Greenway and we enjoy visiting various parks in the area, particularly during the spring through fall. Some of our favorite parks include Dan Kinney, Sequiota, Nathaniel Greene, Phelps Grove, and Lake Springfield. For a unique experience, visit Rutledge-Wilson Farm Park where your kids can interact with farm animals and even fish in the pond.
6. Itty Bitty City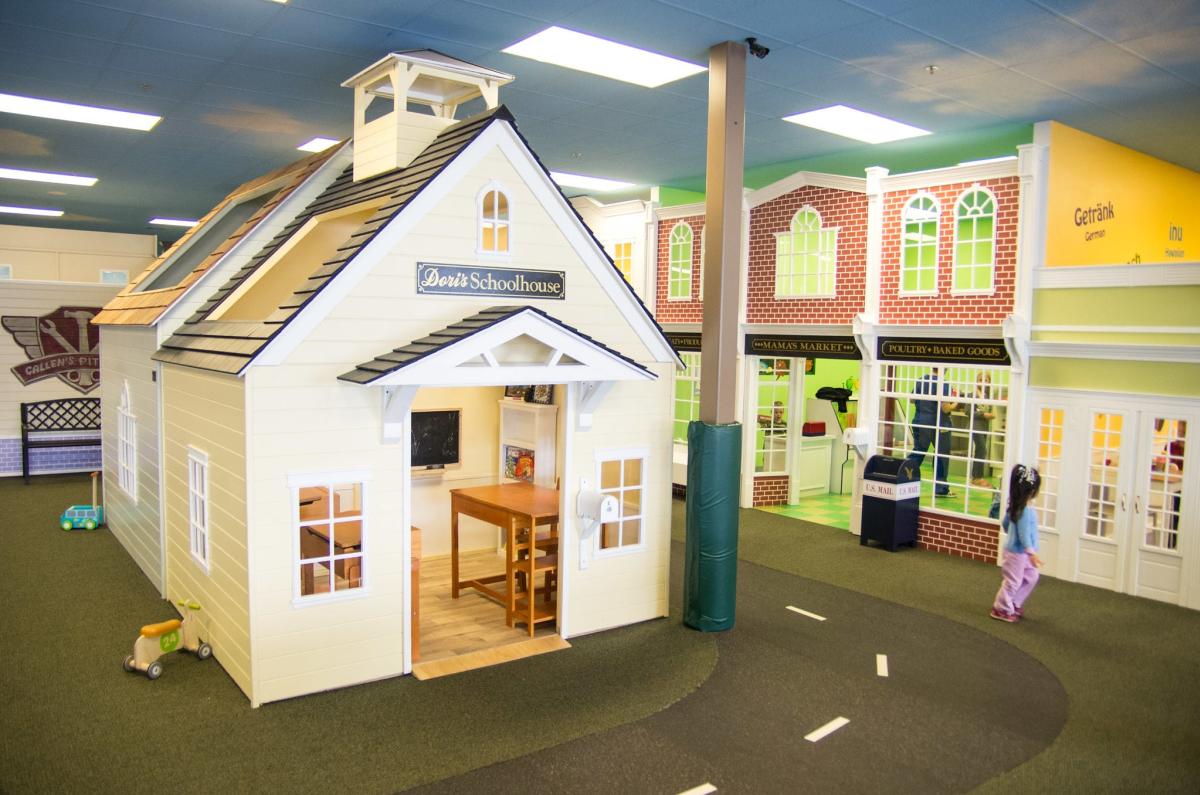 Itty Bitty City is just that — a mini village for children to explore and use their imaginations. This pretend town features a fire station, grocery store, vet office, cafe, schoolhouse, light factory, and gas station. Kids also enjoy painting in the Playology Lab, splashing around at the Waterworks table, and sliding on the jungle gym. There is also an infant playspace for any younger siblings you might bring. 
Exploring birthday party options? We hosted our daughter's second birthday party in Itty Bitty's large party room, and all the kids had a great time! Itty Bitty City's toy shop is also a great place to grab a gift with their wide selection of educational and unique toy options.
Address: 3640 S. Campbell Ave., Springfield
7. Jungle Gym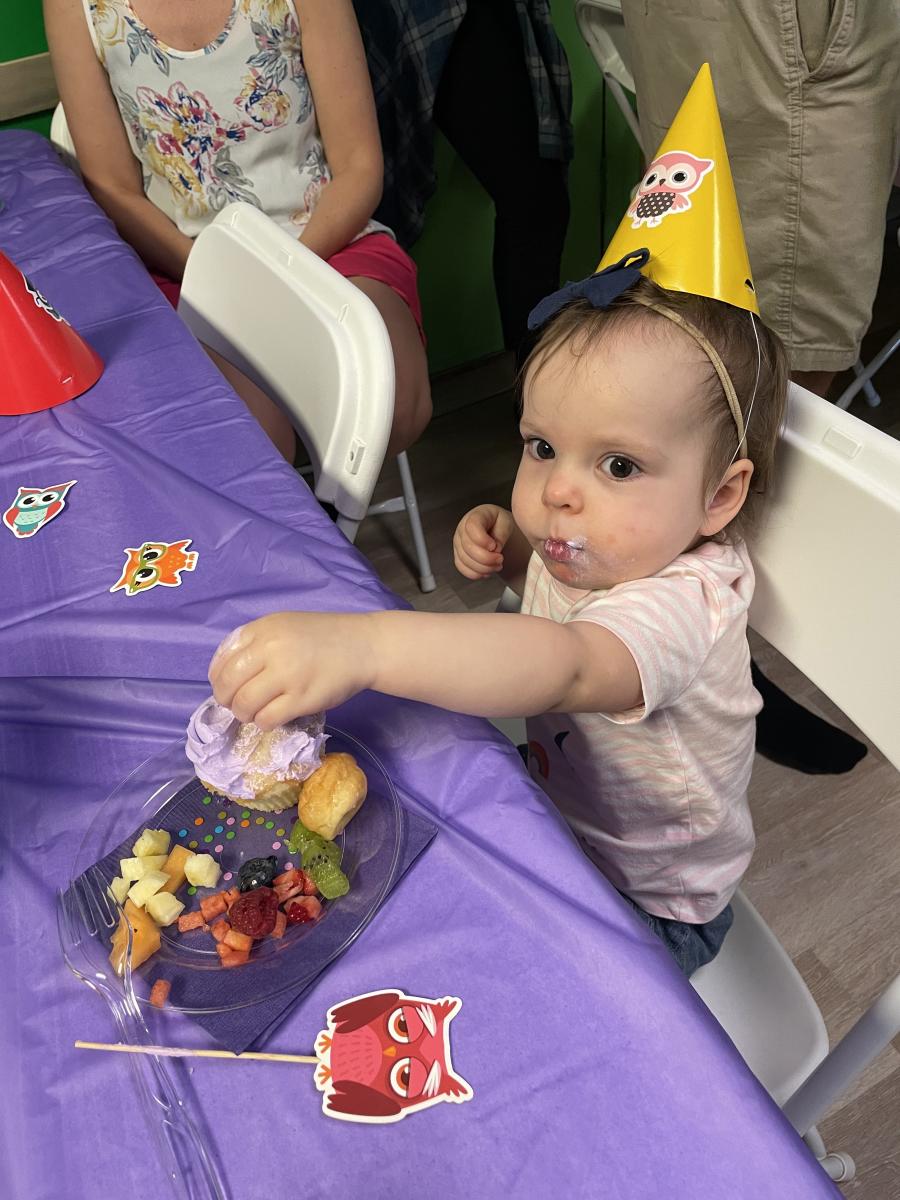 Jungle Gym is an indoor playground featuring jungle gyms, swings, slides, toy cars, bicycles for kids and a giant sandbox. My daughter has attended several birthday parties here and has loved it every time. Her favorite Jungle Gym activity is the slide kids can go down while riding a toy car.
Jungle Gym has recently expanded to create a much larger party room and additional play space. It's a great indoor place to check out with active youngsters!
Address: 3322 S. Campbell Ave. Suite GG, Springfield
8. Springfield Art Museum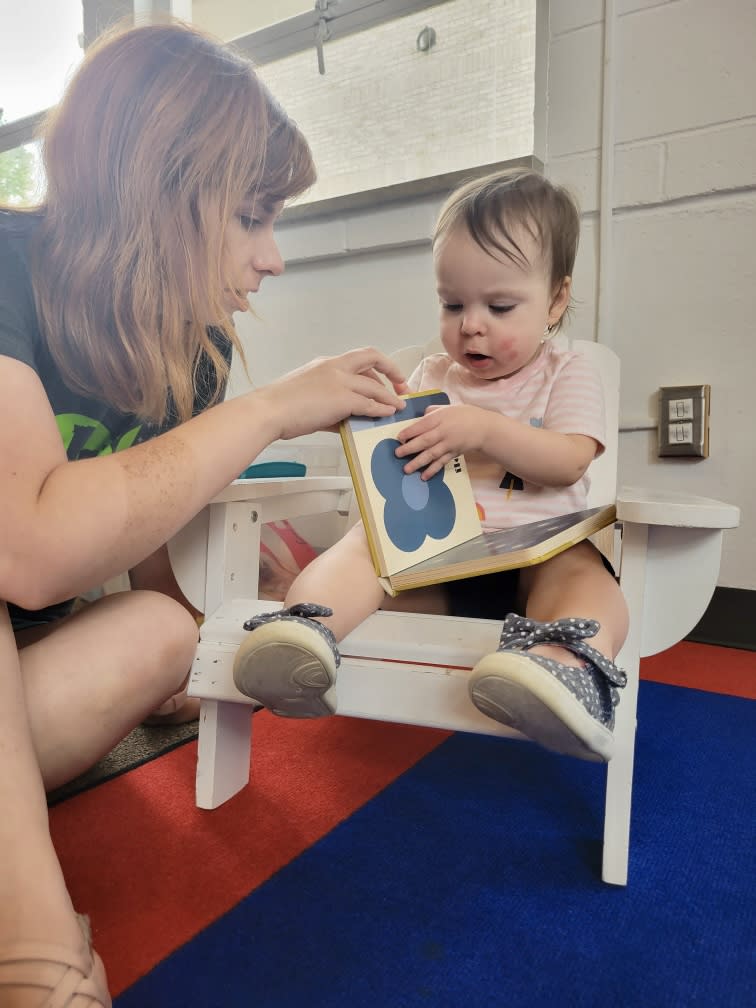 If you're hoping to spark creativity in your young child, visit the Springfield Art Museum! While this seems like more of an adult activity, this is a perfect free low-key, relaxing activity to enjoy with children. Kids will enjoy walking through the museum looking at the exhibits and will love the family art lab toward the back of the museum. Kids of all ages can enjoy a variety of books in the book nooks and get creative by doing art projects in the lab. They even have take-home project bags with instructions, perfect for kids ages 3-12. Be sure to register for your free project bag in advance here: https://www.sgfmuseum.org/163/Family-Art-Lab-Learning. 
Address: 1111 E. Brookside Dr., Springfield
9. Moxie Mornings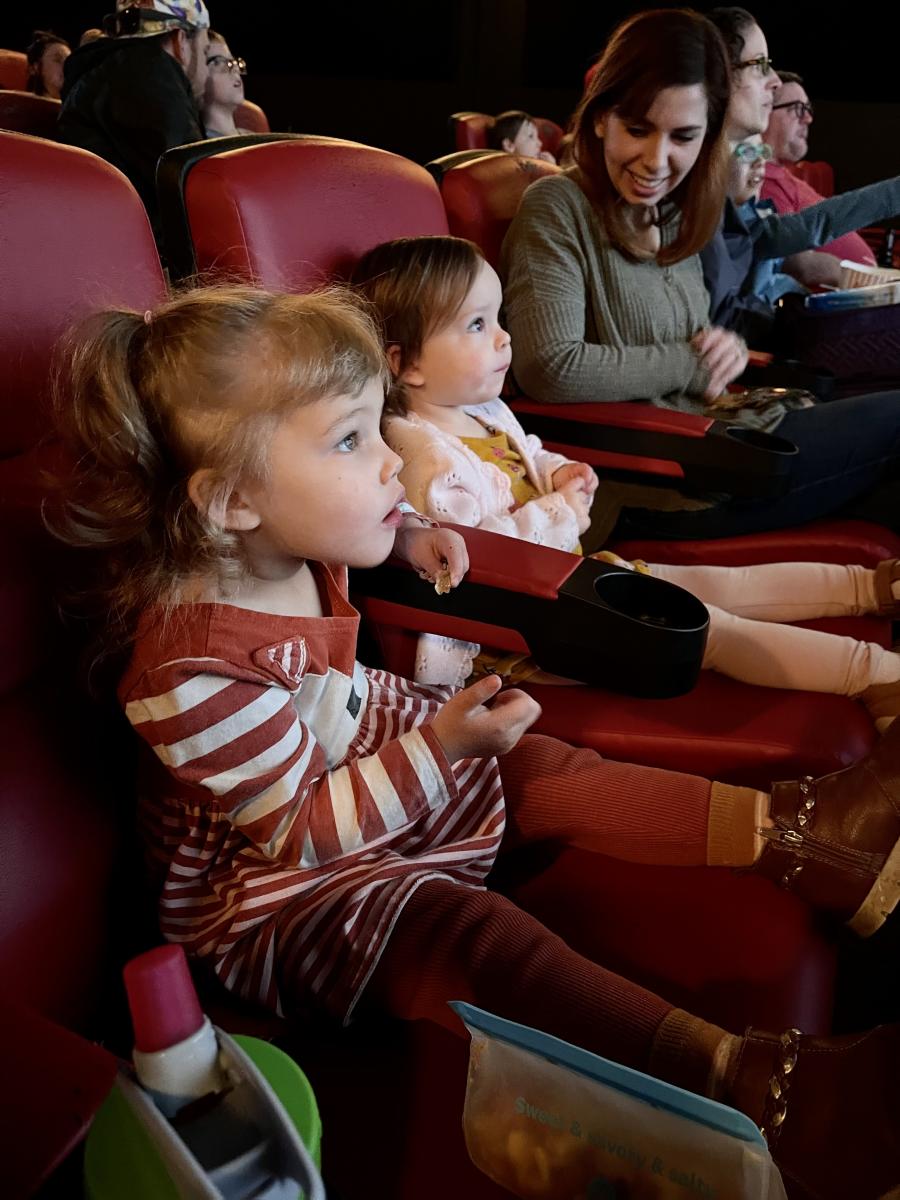 Moxie Mornings is perfect for trying out a movie theatre experience with your kids! This free monthly event is hosted by the Moxie Cinema one Saturday a month at 10am. It is designed for kids ages 2-6 featuring kid-appropriate short films and hands-on art making. I took my daughter to her first Moxie Morning last month, and she had a great time!
I was impressed with how well the short films held her attention; it was a fun, special morning. Pro tip — either pack snacks or be prepared to purchase candy at the concessions. My daughter saw people walking by with popcorn and snacks, saying, "Yummy food!" So, I ended up buying her a bag of gummy bears to eat throughout the films. The $3 snack was well worth it for the experience we had!
Address: 305 S. Campbell Ave. #101, Springfield
10. Mother's Brewing Company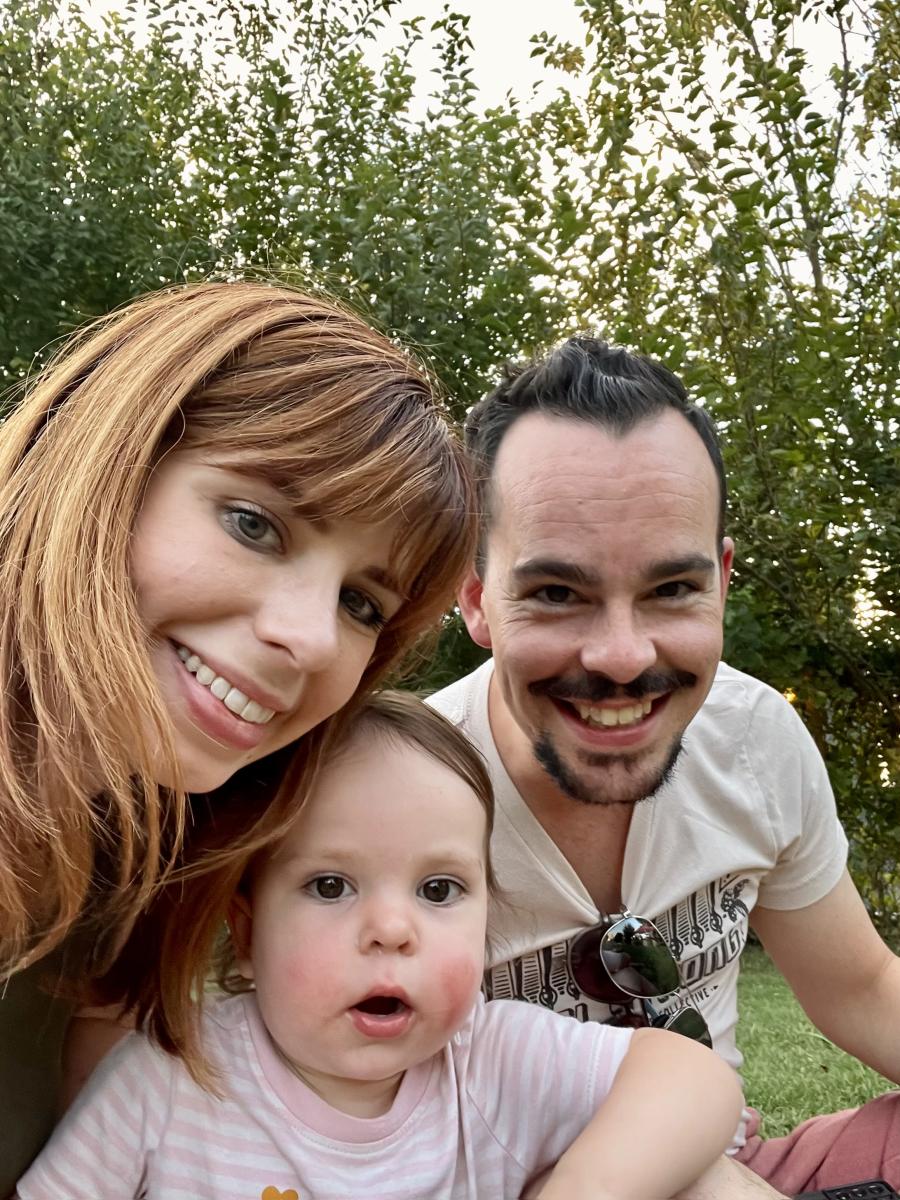 A brewery may not be the first place that comes to mind when thinking of places to bring young children; however, I love that several of our local breweries are indeed family-friendly. Several of which — like 4 By 4 Brewing — have kid-friendly drink options (juice boxes or kombucha) as well as games to play as a family.
If you are looking for a place to enjoy the company of your friends and toddlers, however, I encourage a trip to Mother's Brewing Company. The large backyard has a beautiful playground and picnic table seating. Your kids will have a lot of fun being active outdoors and playing with other children in the safety of Mother's fenced yard while you and your friends enjoy a brew.
Mother's often has live music and food trucks, creating a fun and relaxing atmosphere. I also appreciate that the playground is padded with soft shredded tires instead of wood chips or rocks. In my opinion, it's one of the best playgrounds in town.
Address: 215 S. Grant Ave., Springfield
Bonus: Juanita K. Hammons Hall Children's Theatre Productions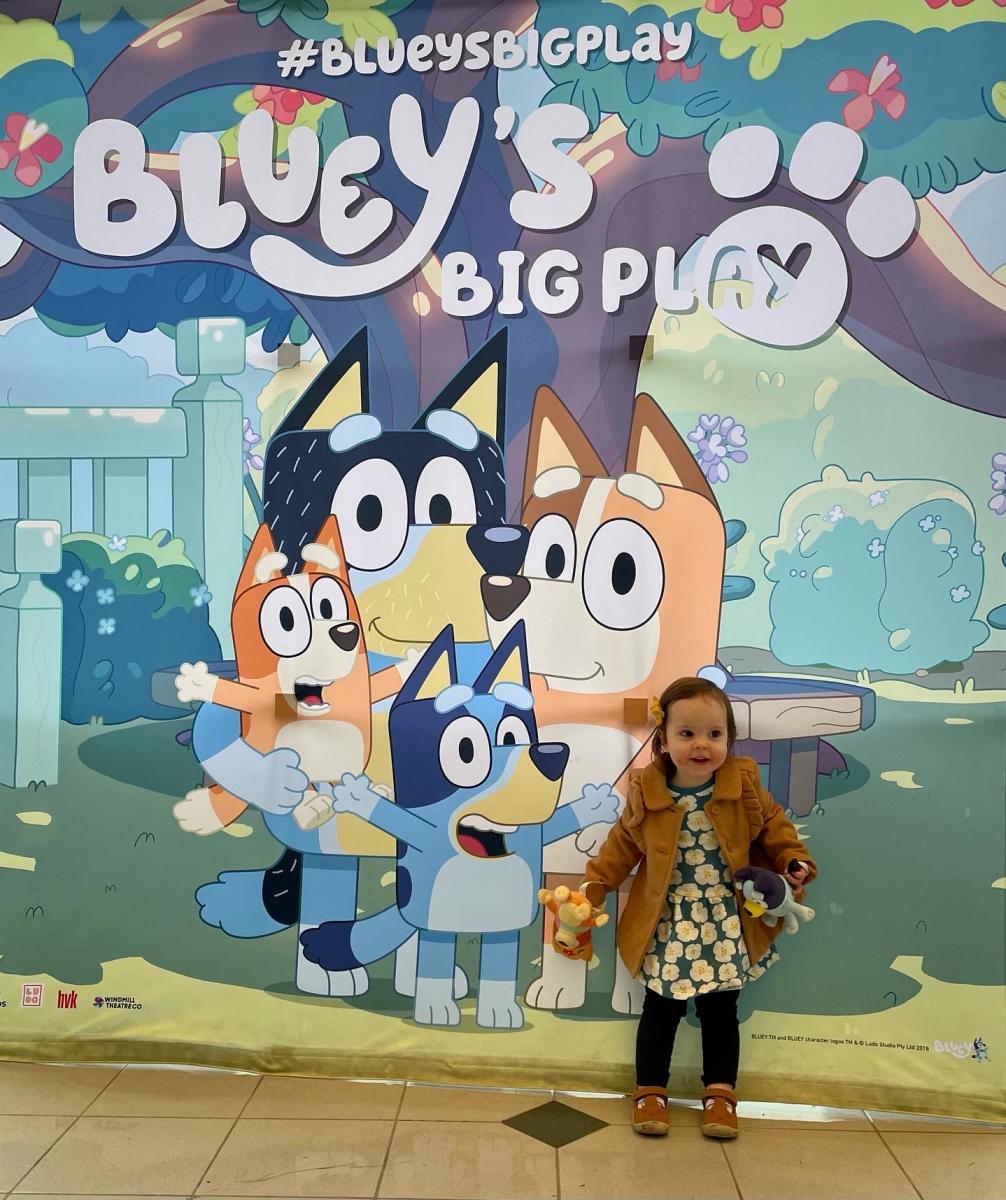 I couldn't conclude this post without a mention of the children's theatre productions that come to Juanita K. Hammons Hall for the Performing Arts. When my husband and I heard that "Bluey's Big Play" was coming to the hall, we knew we had to get tickets as that is our daughter's favorite show (and honestly, we love it too). However, I was nervous about taking our two-year-old to a live theatre production. I was worried that she'd be antsy, and disruptive and that she was all around too young for the theatre.
I am so pleased to report that the experience couldn't have been better. In fact, I wish we had splurged on closer seats! The auditorium was filled with children of all ages. Some kids had difficulty sitting still and being quiet; however, the other patrons were understanding parents. So, it was not a big deal if the kids got rambunctious. Our daughter was glued to the show the entire time. She sat on my lap and watched attentively. She even made little comments when characters did something funny or exited the stage, saying things like, "Where did Bingo go?"
We purchased a plush character from the merch stand after the show to commemorate the experience, which she still sleeps with every night weeks later and she talked about "Bluey in real life" the rest of the day. I honestly think she had the time of her life and I'm so pleased that we were brave enough to take her despite her young age. I would highly recommend splurging on tickets to a production when your child's favorite characters come to town.