Ozark Greenways offers a diverse system of trails including rails-to-trails, paved trails, gravel trails, a water trail, and natural surface trails.
Springfield also has a growing 80+ mile network of on-street bicycle routes that connect throughout the city. Whether you are biking, hiking or paddling, the region's trail system offers a variety of routes packed with breathtaking scenery. There's something for everyone regardless of age, abilities, or interests. Missouri was also named "Best Trails State" in 2013 by American Trails. All trails are free and open during daylight hours only. Here are overviews of each trail.
Dirt 66: Fellows Lake Trails (10+ miles)
Partners Ozark Greenways, City Utilities and TrailSpring are working on 33 miles of natural surface trails around Fellows Lake. These trails are free and open to hikers, trail runners, and mountain bikers during daylight hours. For more information visit dirt66.trailspring.org.
Fassnight Creek Greenway (1.5 miles)
This trail connects two historic parks, Phelps Grove Park and Fassnight Park & Pool, and currently stops at Springfield Skate Park.
Frisco Highline Trail (35 miles)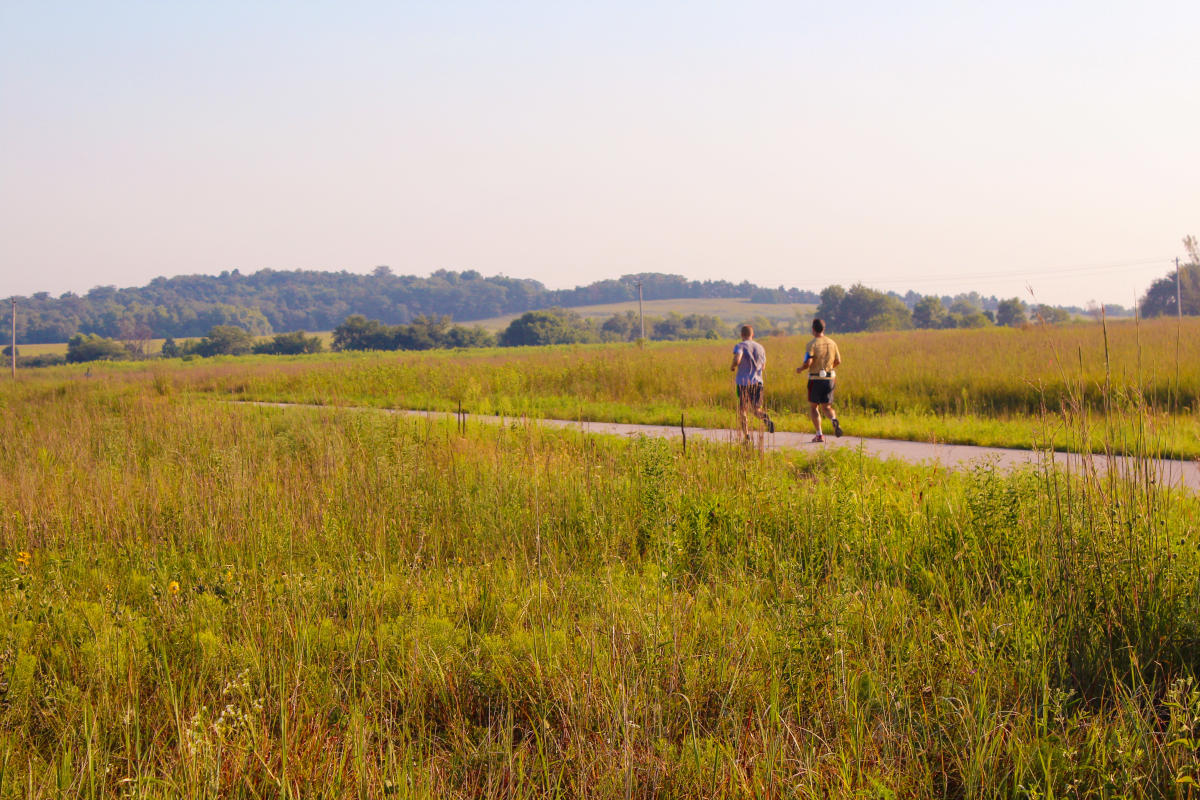 Starting in Springfield at Kearney Street and Eldon Road, this 35-mile Rail-to-Trail project connects Springfield to Bolivar. The trail is paved from the Springfield Trailhead to Mile 8, and Mile 31 to the Bolivar Trailhead. Other sections have a crushed gravel surface. Trailheads are in: Springfield, Willard, Walnut Grove, Wishart and Bolivar.
Fulbright Spring Greenway (7 miles)
Lost Hill Park is a gorgeous trailhead at 4705 N. Farm Rd. 151. Other trailheads include Ritter Springs Park, David C. Murray Trailhead and Truman Elementary School.
Galloway Creek Greenway (5+ miles)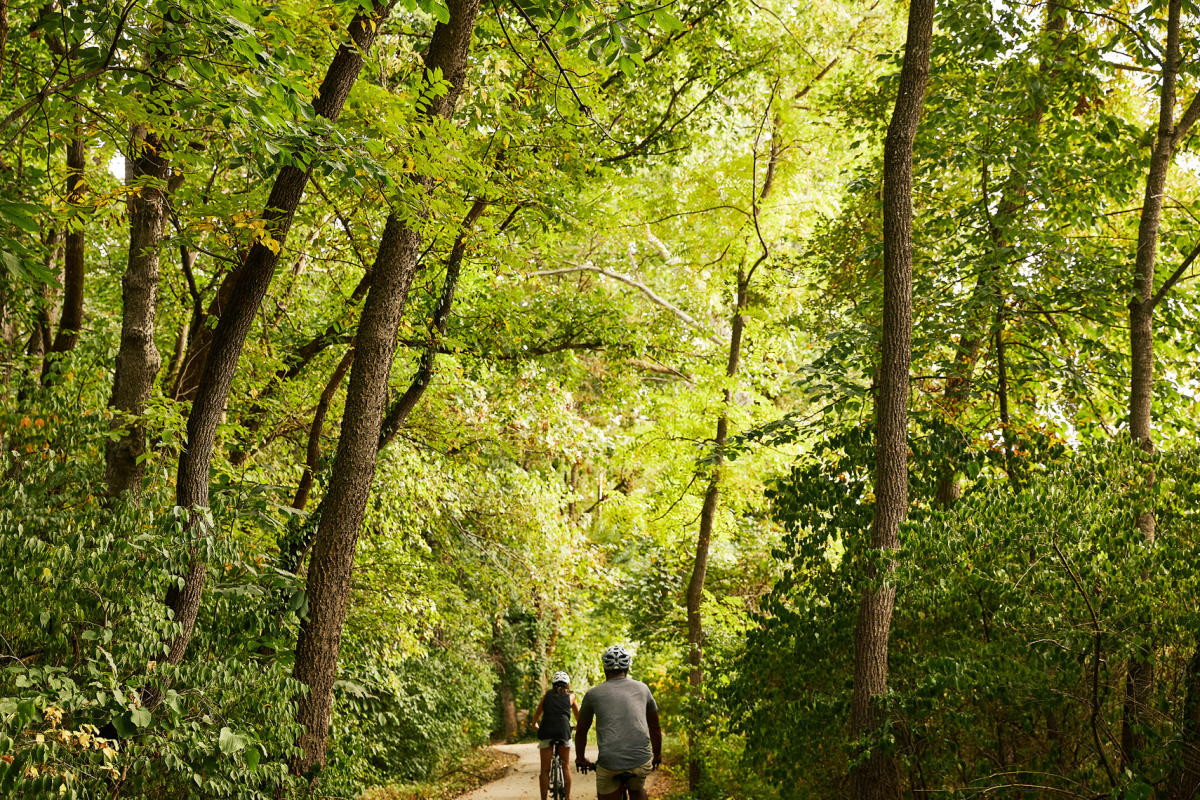 This trail links through quaint Galloway Village, to Springfield Conservation Nature Center, James River Greenway and the Trail of Honor. There are several restaurants on the route.
James River Greenway (3+ miles)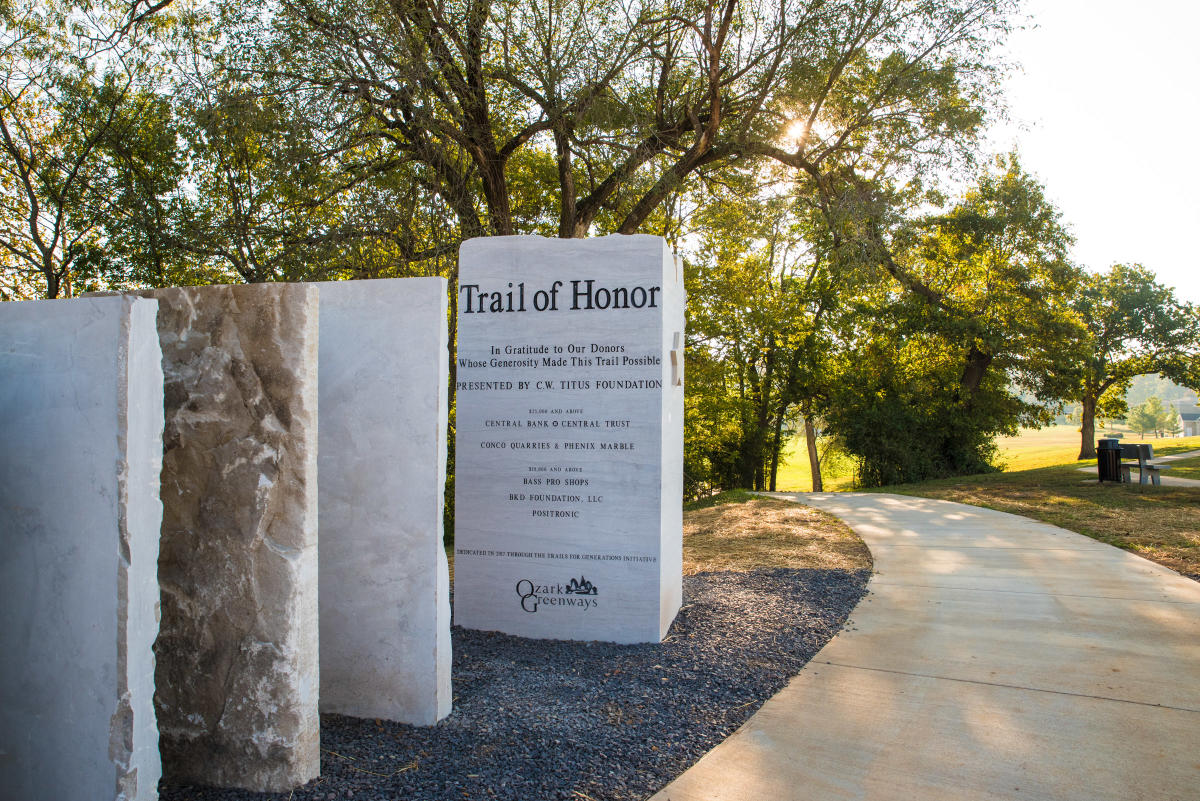 This lovely trail connects to Galloway Creek Greenway and James River Water Trail, with an additional mile at Lake Springfield Park. The Trail of Honor is a special section of this greenway that passes through the serene Missouri Veteran's Cemetery.
James River Water Trail (6 miles)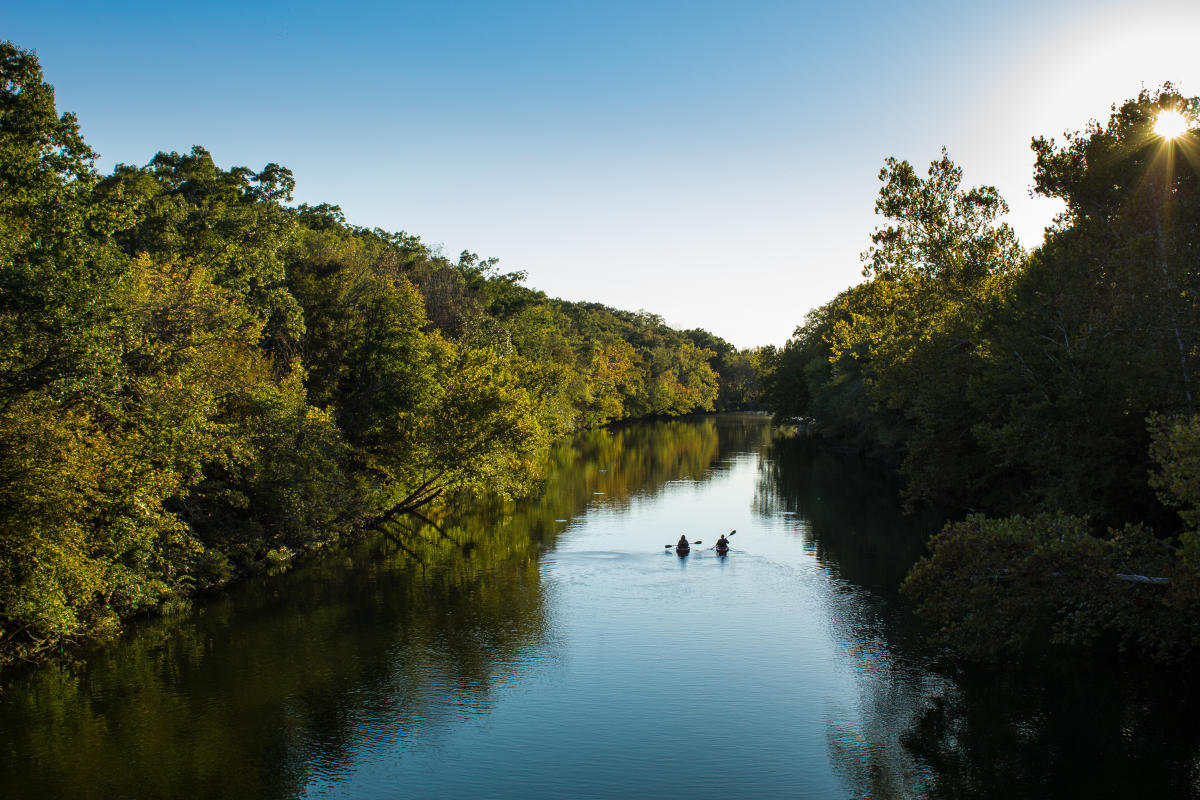 This trail is for canoeing and kayaking on the James River from Crighton Access to Lake Springfield. Canoes and kayaks can be rented spring to fall at Lake Springfield Park.
Jordan Creek Greenway (3.5 miles)
A two-mile section connects Jordan Valley Park, Silver Springs Park & Pool, and Smith Park. Another one-mile section of trail connects from Mount Vernon Street to Cruse Dog Park and to Ewing Park. The newest half-mile section of trail is in West Meadows, a former Brownfield site that has undergone years of rehabilitation. There is a small trailhead off of Fort Avenue for the out-and-back section of trail.
Sac River Mountain Bike Trails (14 miles)
Look for the trailhead turn-off on Missouri 13, three miles north of Interstate 44. This rugged natural-surface trail is popular with mountain bikers, trail runners, and hikers. It is not handicapped accessible. Trail users need to have good directional skills in a wooded setting.
South Creek Greenway (7 miles)
Starting at National Avenue and Sunset Street, this greenway cuts through the center of Springfield, and links to Wilson's Creek Greenway via Tal's Trailhead. It winds through Nathanael Greene/Close Memorial Park and links to Springfield Botanical Center.
Ward Branch Greenway (4 miles)
There are currently two sections: Two miles from Cox South to Twin Oaks Substation and to The Library Center. Two miles also connect Wanda Gray School Trailhead to the Riverbluff Cave Museum and Rivercut Golf Course.
Wilson's Creek Greenway (5 miles)
This trail travels through a mix of woods and active pasture, connects to South Creek Greenway at Tal's Trailhead, and passes through Rutledge-Wilson Farm Park Trailhead.
Ozark Greenways Map