Looking to explore the best of Springfield this fall? We've got you covered with this itinerary that showcases great fall activities in Springfield, Missouri.
Where To Stay
Springfield has a variety of accommodations to fit your desired experience, needs, and budget. Whether you want the comforts of a hotel or cozy cabin or rental, check out our places to stay page for more information.
Things To Do
Fall Events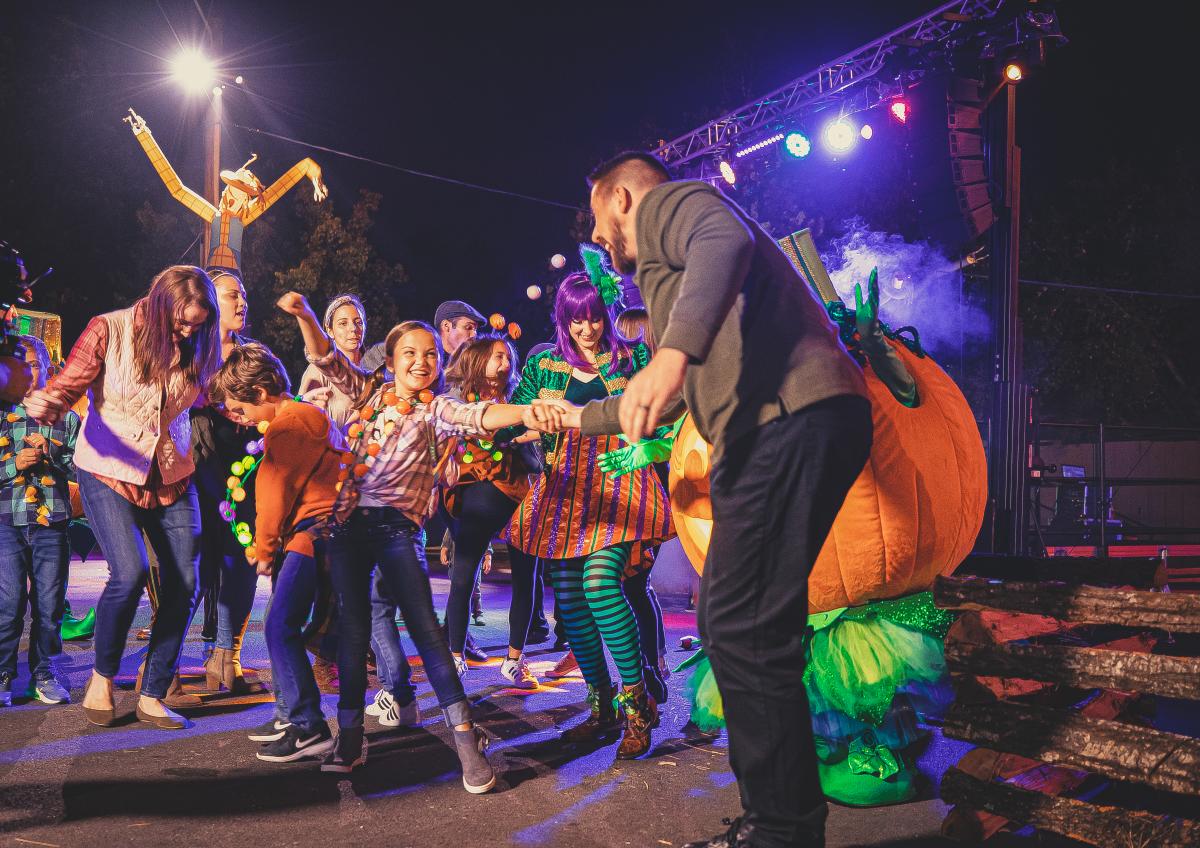 Photo courtesy of Silver Dollar City
Fall is one of the busiest times in the Ozarks. If you have time to visit during September and October, be sure to visit these fall events and festivals happening in the Ozarks.
Apple Orchards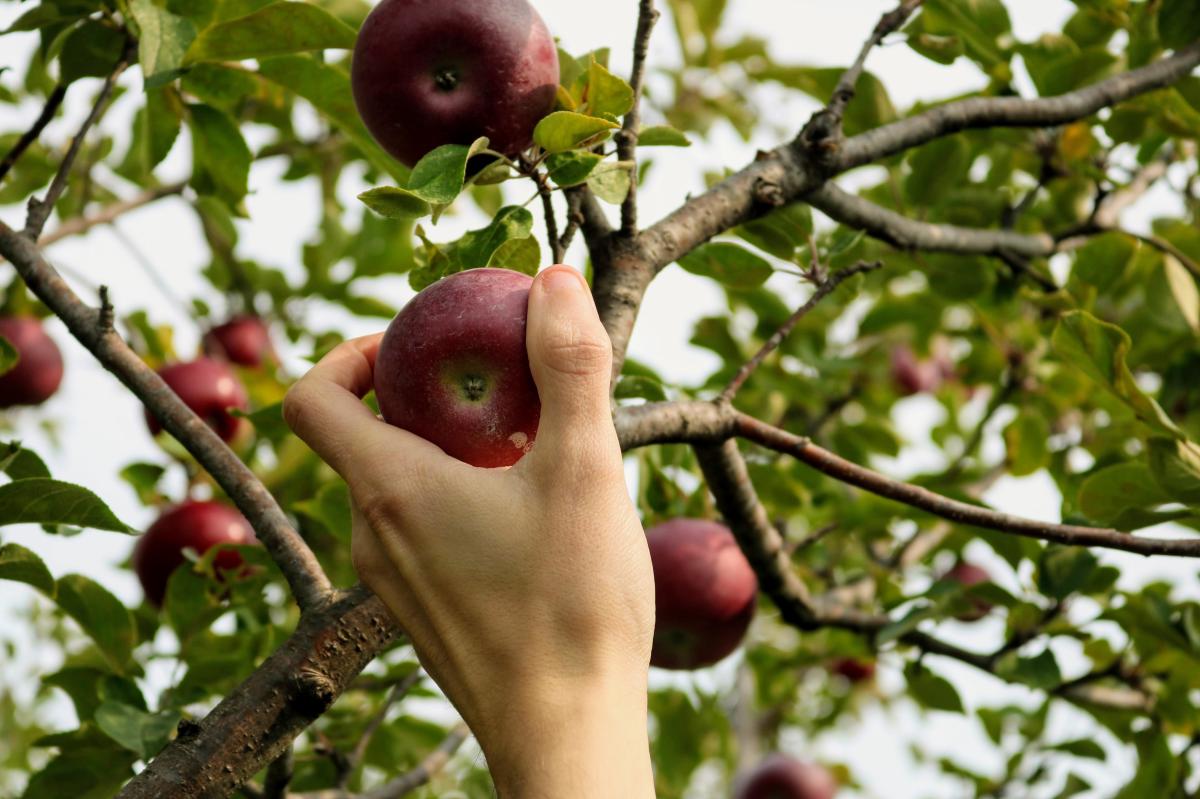 If you love apple pie or caramel apples, you can pick your own for all your delicious fall recipes this year. Here are some orchards just a few miles outside of Springfield:
8011 E. State Hwy. AD, Rogersville
Take A Landers Theatre Ghost Tour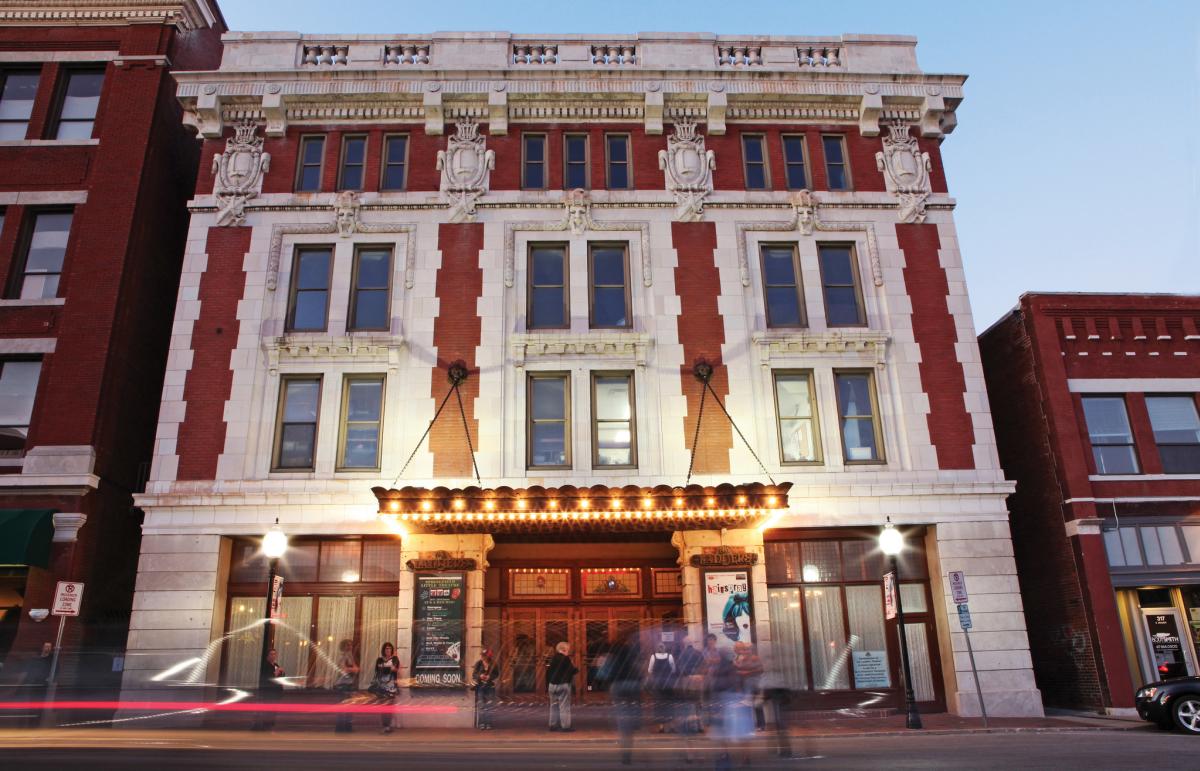 Built in 1909, the Historic Landers Theatre has 113 years of stories to tell and so do the spirits that dwell within. Groups will be escorted through dark hallways and secret spaces that have been hidden from the public for decades. Experience the real-life encounters and bone-chilling past of the Historic Landers Theatre.
When: October 27-28, 2023
Where: 311 E. Walnut St., Springfield
Tour Pythian Castle
Pythian Castle, built in 1913 by the Knights of Pythias, originally served as an orphanage. It was later purchased by the United States military and housed prisoners of war. Needless to say, the castle is the perfect place to celebrate the spooky season. Pythian Castle offers ghost tours, murder mystery dinners, escape rooms and much more!
Where: 1451 E. Pythian St., Springfield
Rutledge-Wilson Farm Park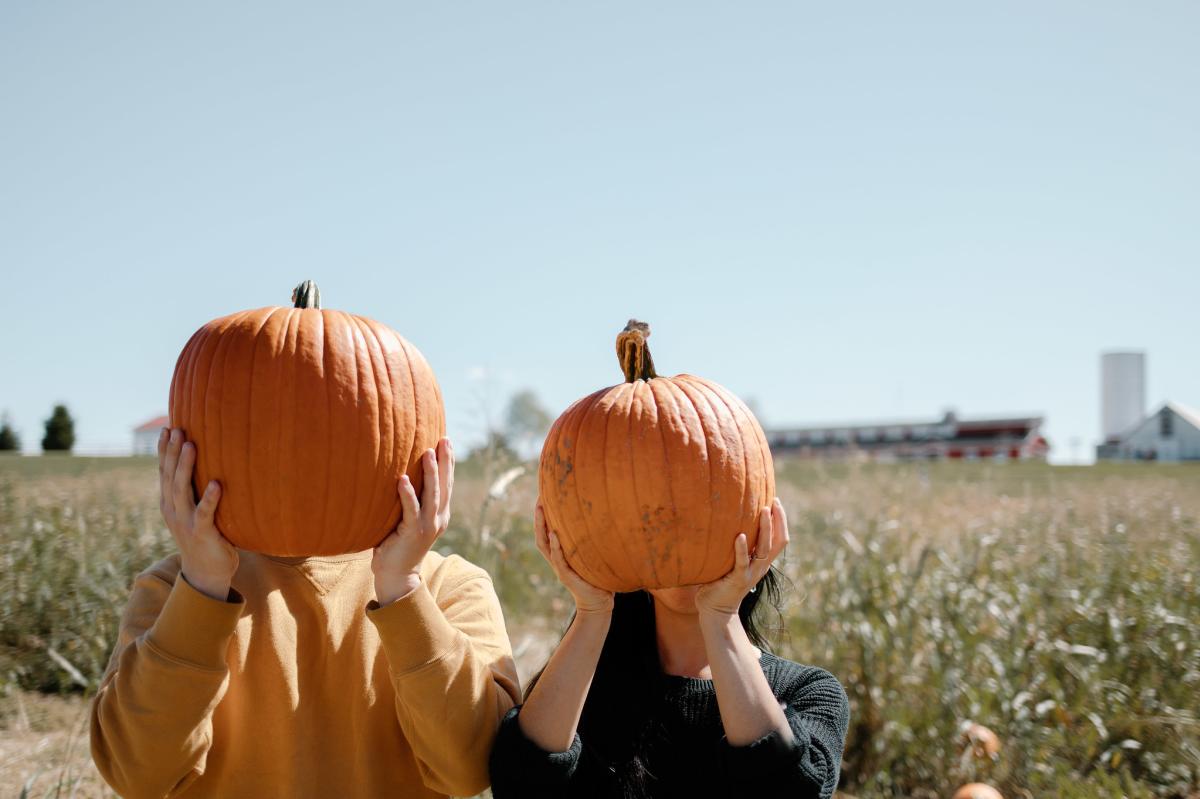 For a pumpkin patch with all the trimmings, Rutledge-Wilson Farm Park can be spotted a mile away with the big red barn. The park includes an animal barn, visitor center and gift shop, farm-themed playground, demonstration crops and gardens, 20-acre native prairie, pasture land, a trailhead and one-mile paved trail along Wilson's Creek Greenway and Wilson's Creek. In the late September and October months you can also visit their pumpkin patch. Admission is free!
Where: 3825 W. Farm Road 146, Springfield
Lost Hill Park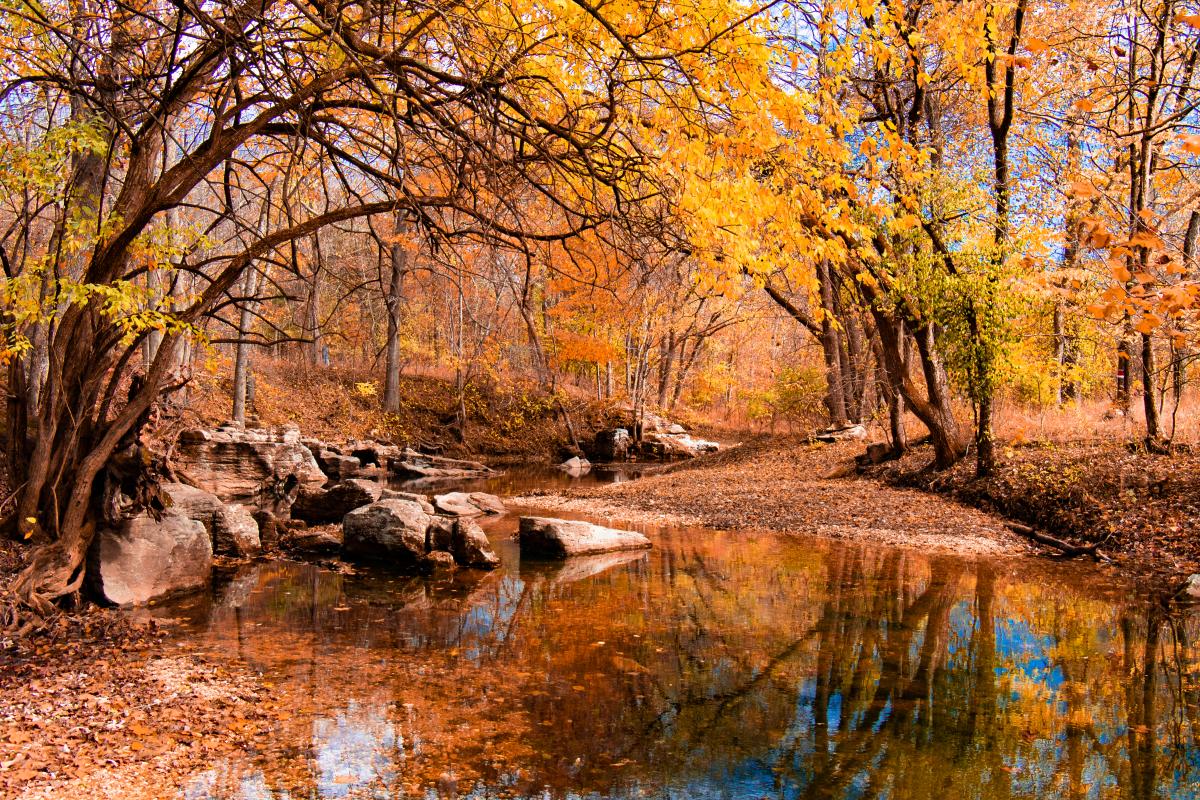 Photo courtesy of Allin Sorenson
Lost Hill Park has some of the most stunning fall foliage in the Ozarks. The park, built on the former Owen family farm, includes picnic tables, a small playground, parking lot and plenty of room to explore the various caves and arches. Make sure to bring your camera to capture the views!
Where: 4705 N. Farm Road 151, Springfield
Mizumoto Japanese Stroll Garden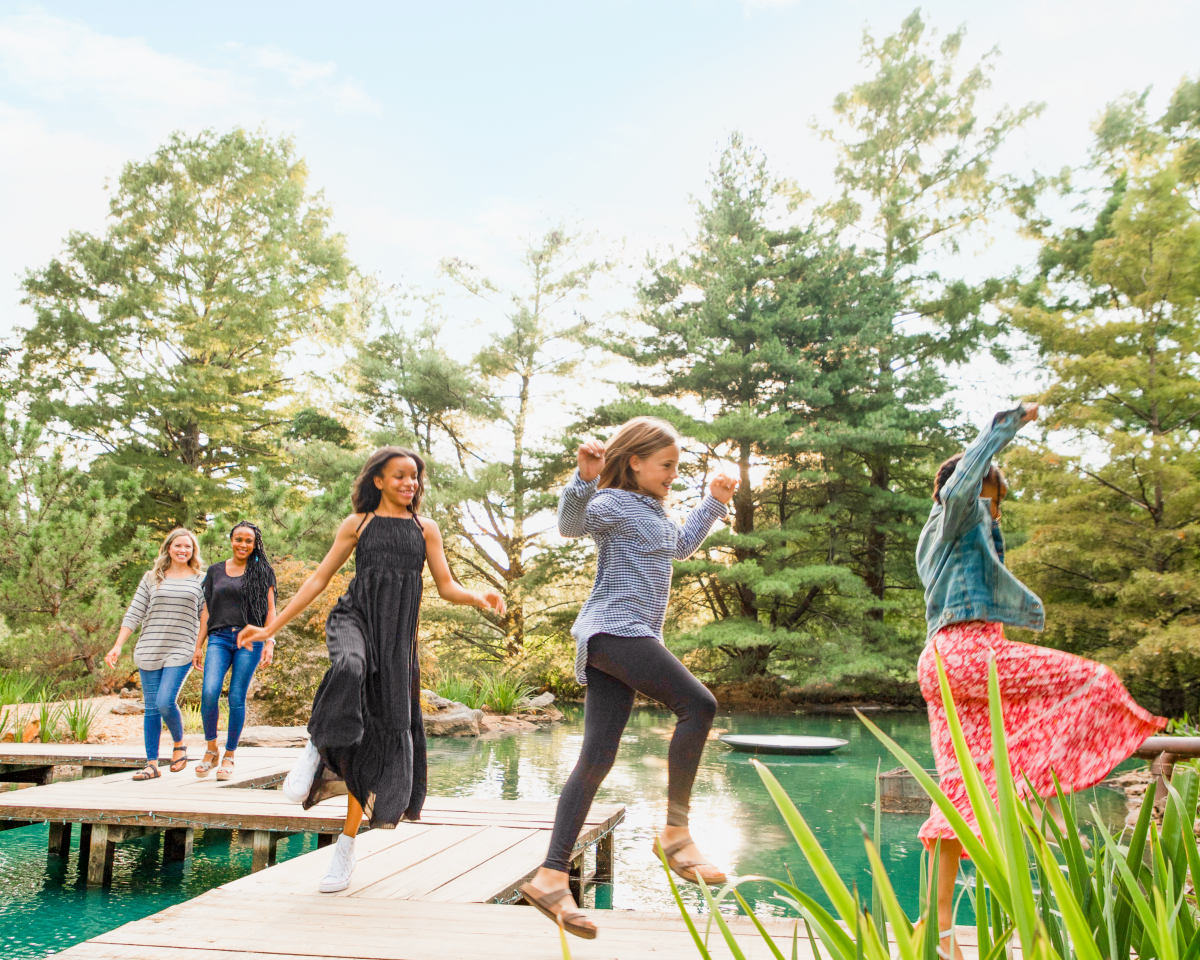 The oldest attraction at the Springfield Botanical Gardens, the 7.5 acre Mizumoto Japanese Stroll Garden includes a large koi lake, moon bridge, meditation garden, tea house and traditional Japanese garden landscaping. Pay a visit to see breathtaking fall colors pulled straight from Springfield's sister city of Isesaki, Japan. The garden is open seasonally April through October.
Where: 2400 S. Scenic Ave., Springfield
Hiking, Biking, and Kayaking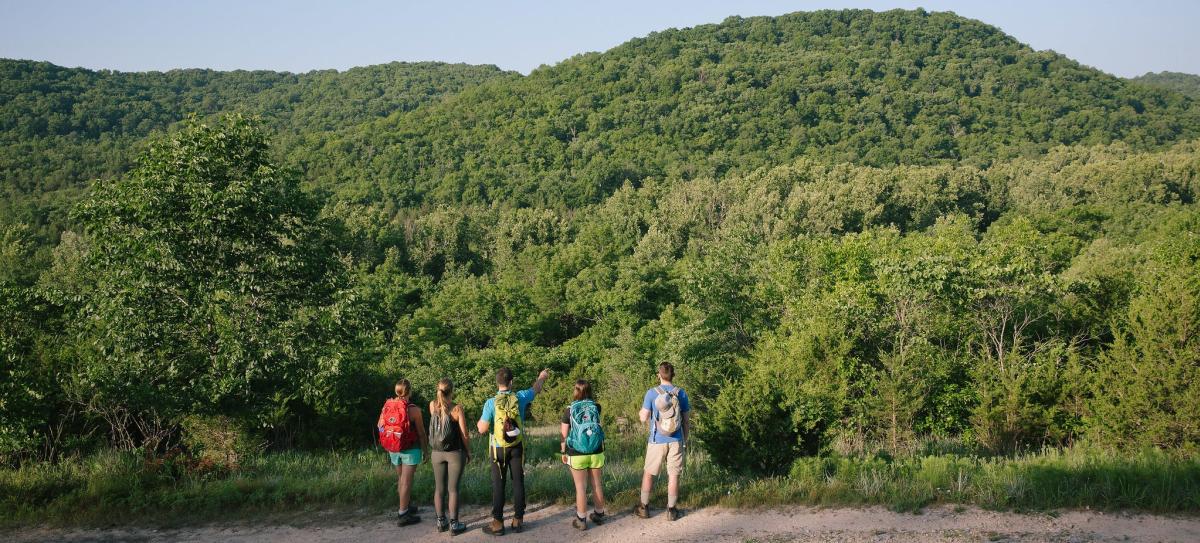 Explore the outdoor wonders of the Ozarks through an array of exhilarating activities. Embark on scenic hikes along the city's picturesque trails. For the biking enthusiast, Springfield offers a network of well-maintained bike paths from paved trails to rugged mountain biking trails like Dirt 66 and Two Rivers Mountain Bike Park. Take your adventure to the water by kayaking down the serene rivers that wind through the region, providing a refreshing and unique perspective of the area's natural splendor. 
Where To Eat
Casper's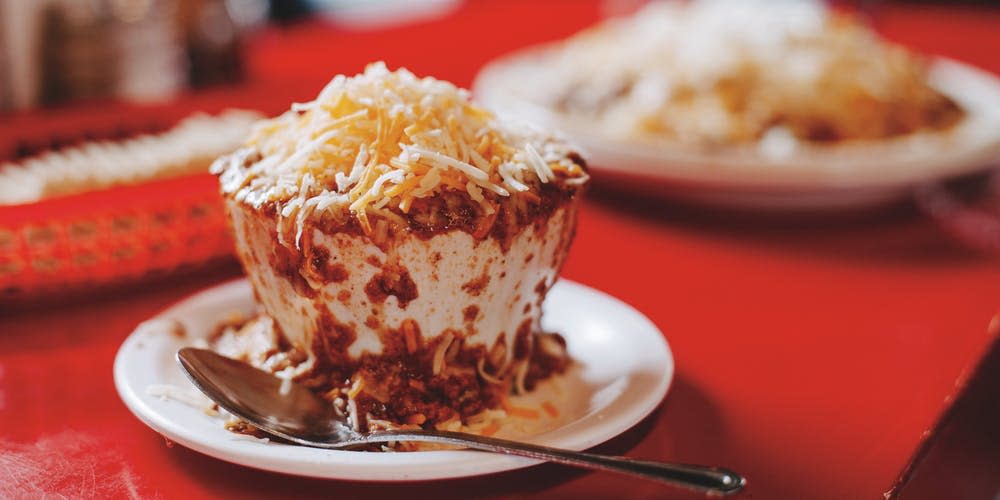 Escape the chilly fall weather with… chili. Opened in 1909, Casper's is purported to be the oldest restaurant in Springfield and is definitely one of the city's funkiest. A unique atmosphere, old-fashioned comfort food and welcoming patrons and staff make this restaurant a must-see.
Where: 937 S. Glenstone Ave., Springfield
Farmers' Gastropub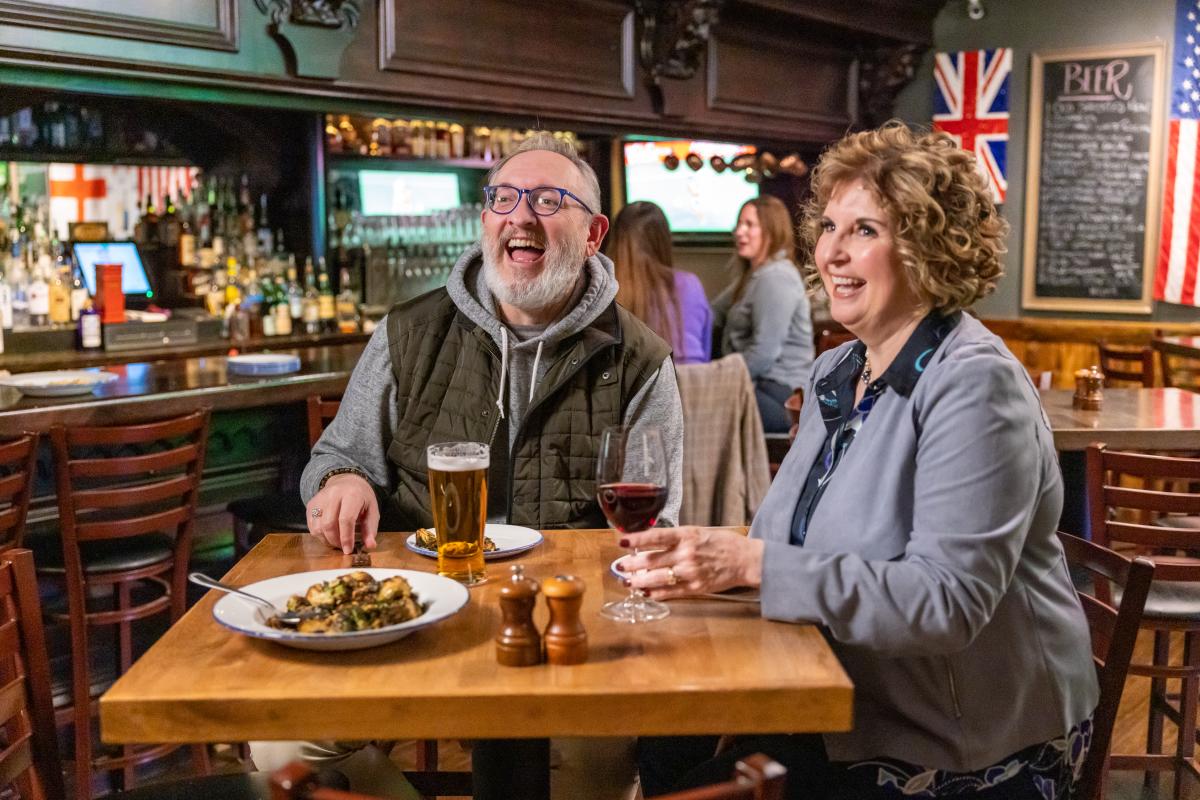 Indulge in a culinary journey like no other at Farmers' Gastropub. Nestled in the heart of the Ozarks, this warm neighborhood pub redefines traditional farm-to-table dining. Savor the exquisite harmony of locally sourced ingredients transformed into artful, delectable dishes that pay homage to American and British bar fare.
Where: 2620 S. Glenstone Ave., Springfield
The Ozark Mill Restaurant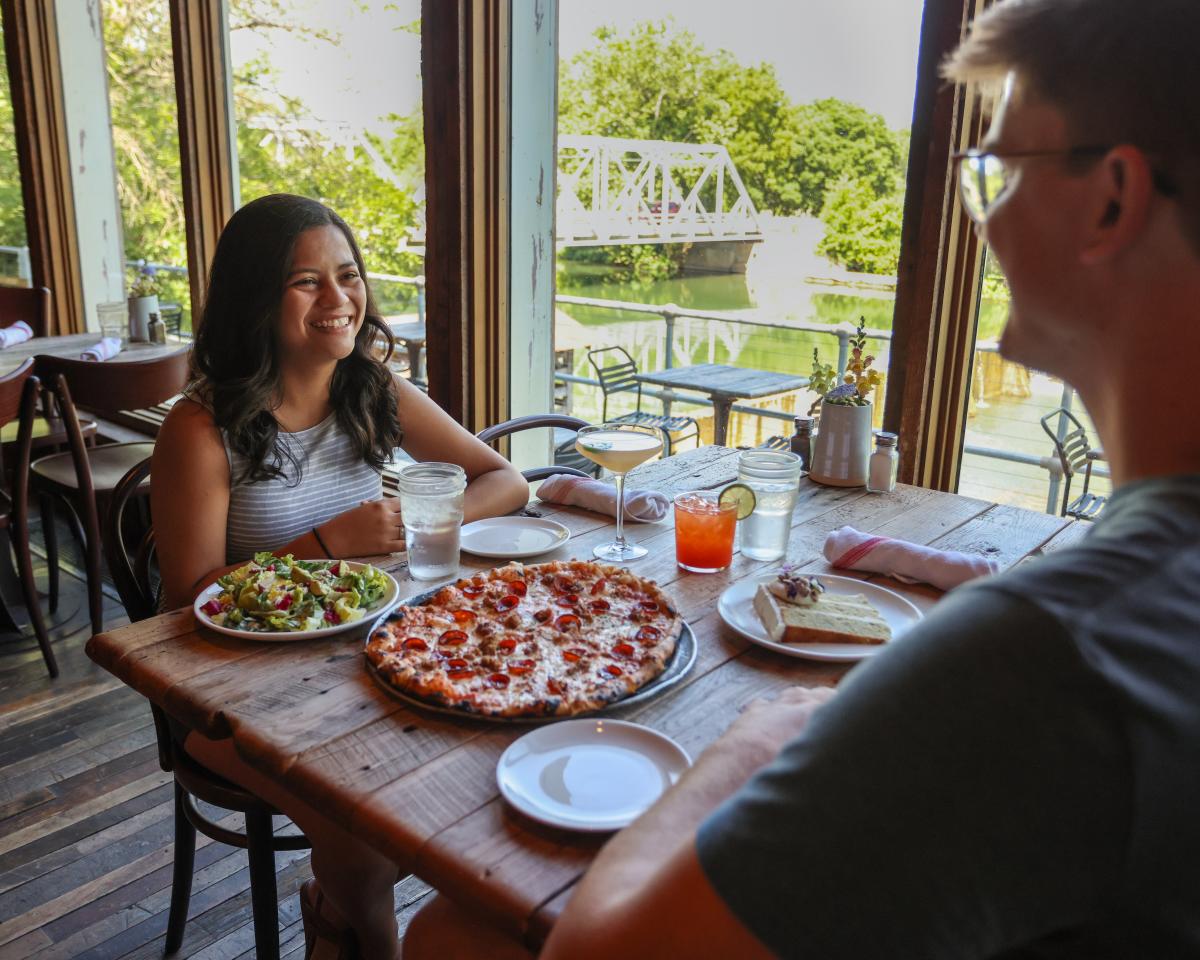 Finley Farms is restoring and reimagining the historic Ozark Mill property to create a sprawling gathering place featuring farm-forward restaurants, vibrant event venues, a riverside wedding chapel and an urban farm. A family-friendly dining experience rooted in the history of the Ozarks, The Ozark Mill Restaurant's dining space, bar and patio overlook the picturesque Finley River. The menu focuses on pizza, pasta and seasonal dishes featuring local, sustainable food sources including produce grown on-site.
Where: 802 Finley Farms Lane, Ozark
Ozarks Coffee Trail
Embark on a delightful journey for your senses along the enchanting Ozarks Coffee Trail. This immersive experience invites coffee aficionados and explorers alike to traverse a curated path of artisanal coffeehouses, each offering a distinct and captivating brew. Each time you check in at a location, you will receive 10 points. Reach 100 points (or 10 locations), and you'll earn a Coffee Trail Collector's prize. Learn how to sign-up here. 
Prairie Pie
Indulge in a delightful downtown lunch experience at Prairie Pie, where the savory aroma of pot pies fills the air. Treat yourself to a mouthwatering selection of pot pies, including the classic chicken pot pie and a flavorful curry pot pie accompanied by a side of creamy mashed potatoes. Don't resist the temptation of the walk-up glass counter, adorned with tempting treats like orange snickerdoodles, banana chocolate chip cookies, and heavenly slices of cinnamon buttermilk pie.
Where: 307 S. Jefferson Ave., Springfield
Druff's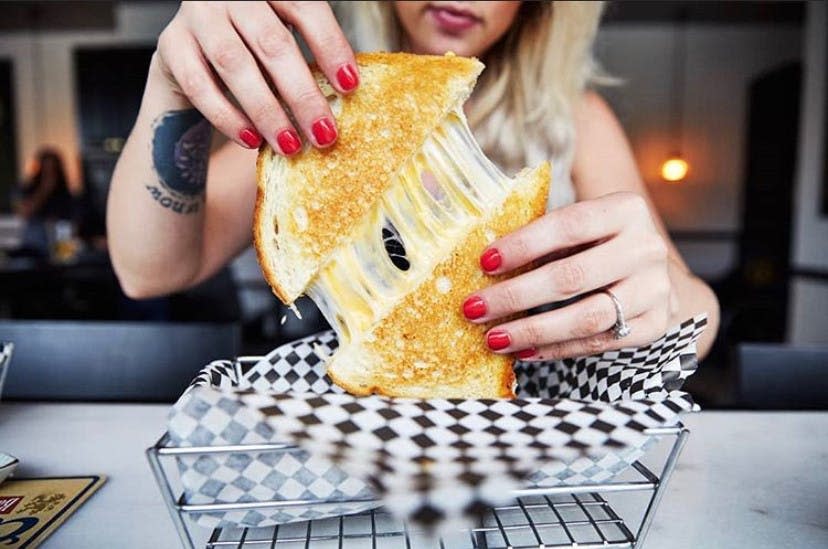 Photo courtesy of Druff's
Grilled cheese, hot soup and cold beer. This little diner has the perfect food to keep you warm during fall and the unique menu is sure to surprise your taste buds. Head downtown and check it out!
Where: 331 Park Central East Suite 101, Springfield
Late Night Fall Activities

In the mood for a scare? Check out several haunted houses in the Ozarks like Dungeons of Doom, Hotel of Terror and Field of Screams.
Cozy Up Around A Fire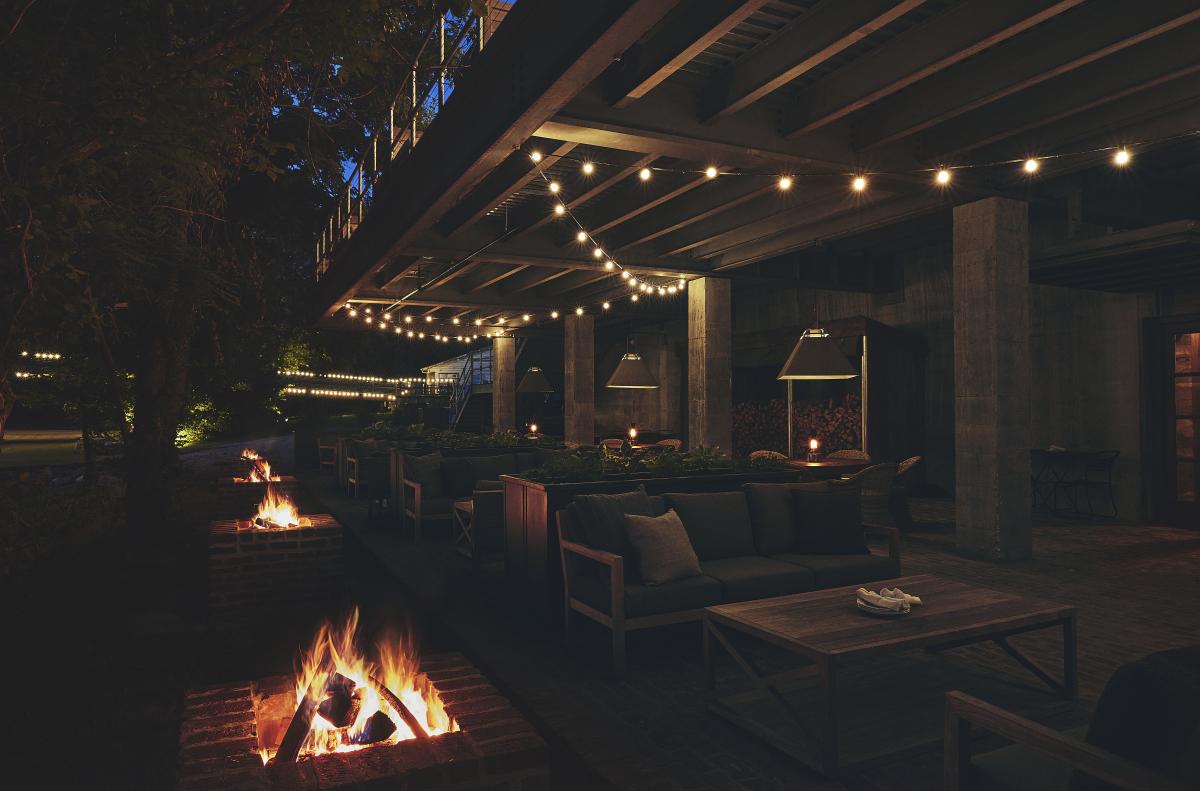 Whether you're nestled indoors, sipping on hot cocoa by a crackling fireplace, or under the open sky, sharing stories by a glowing fire pit, the Ozarks has several restaurants and attractions with cozy fireplaces and fire pit rentals.
Visit A Winery Or Brewery
Whether you're savoring a glass of velvety wine or sipping a frothy beer, Southwest Missouri invites you to experience the true essence of Missouri's liquid creativity. The Ozarks are home to over 20 breweries and half a dozen wineries. Grab your drink of choice and settle in for a night filled with live music, neighborhood eats and good company. Want to explore them all? Sign-up for the Ozarks Tap and Pour Craft Beverage Tour.
See A Show Downtown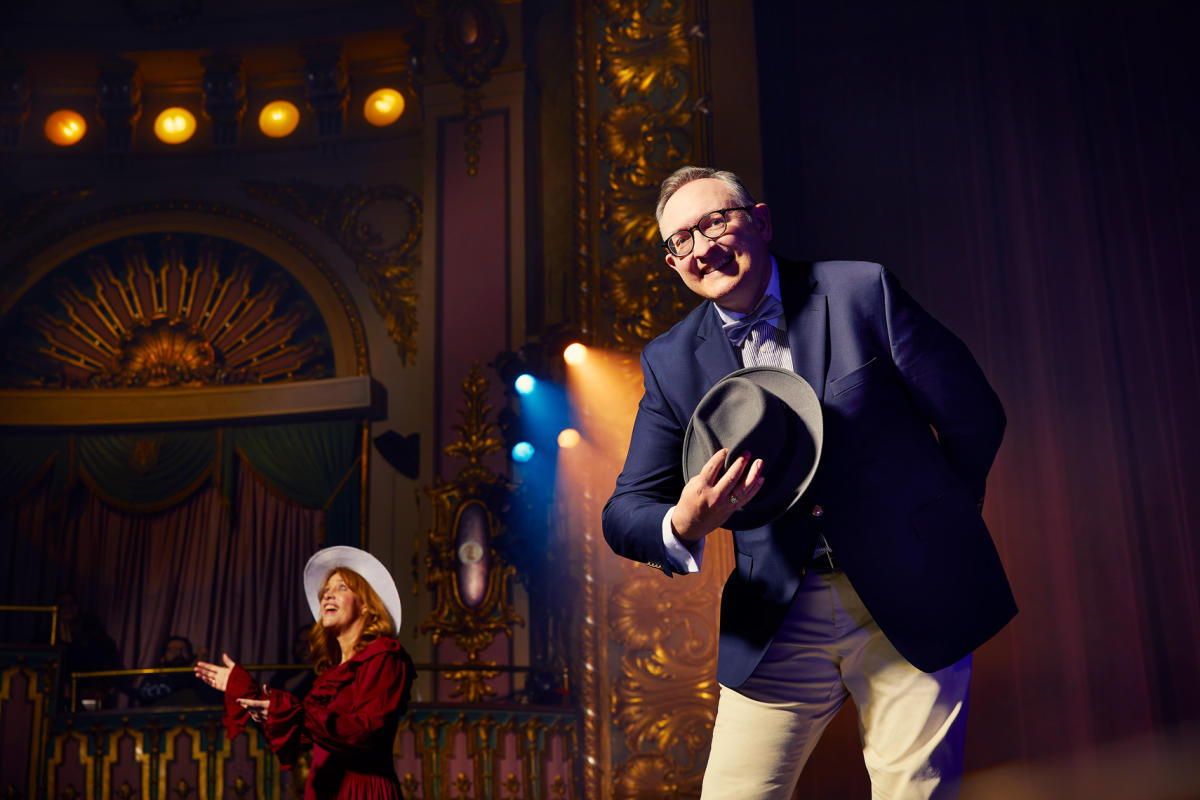 Whether you're looking to see local talent, a touring Broadway hit, the symphony or collegiate talent before they hit the big time, Springfield has it all! Check out several venues all around downtown for live theatre performances, concerts or live music.