Want to celebrate spring break? Check out all the events happening in Springfield during grade school and college spring breaks. For activities especially for kids, check out these posts:
Trout Fishing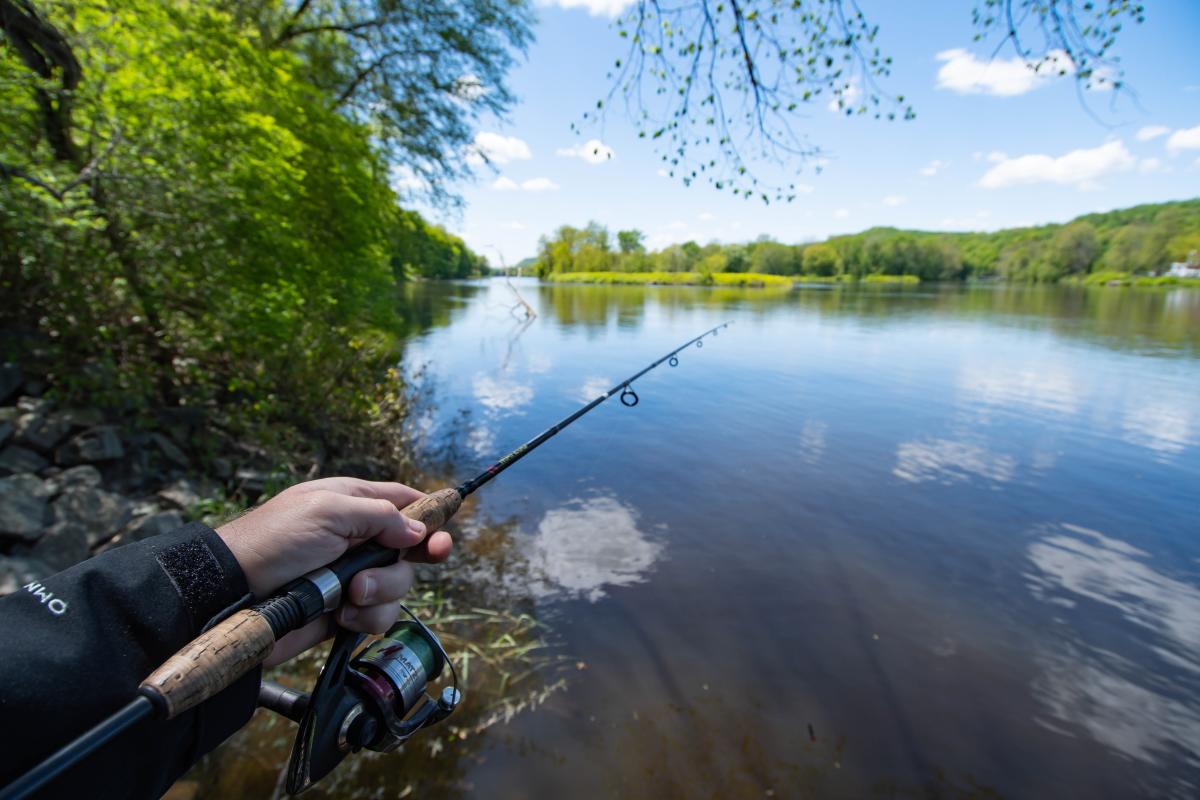 March 1 marks the beginning of trout season in Missouri, and there's no better place to celebrate than the Ozarks. Some of Springfield's best fishing corners are nestled on the outskirts of the city, making them prime locations to catch trout during. If you're just now getting into fishing or new to the area, check out our post of Best Trout Fishing Spots.
When: Anytime
Where: 4297 County Road 142, Rockbridge
Check Out The Region's Animal Attractions
Southwest Missouri has some great opportunities to see animals from around the world. Visit Dickerson Park Zoo, Wild Animal Safari, Wonders of Wildlife and National Tiger Sanctuary.
When: Anytime!
Hike Around The Ozarks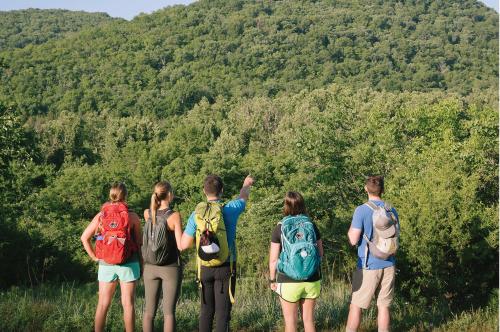 When it comes to exploring the outdoors and learning about the history of the area, you can stay on the beaten path or take a walk on the wild side with trails for all skill levels and abilities in southwest Missouri. Check out trails such as the Ozarks Greenways, or these six scenic hikes around the region.
Related Post: 
See The Springfield Art Museum All School Exhibition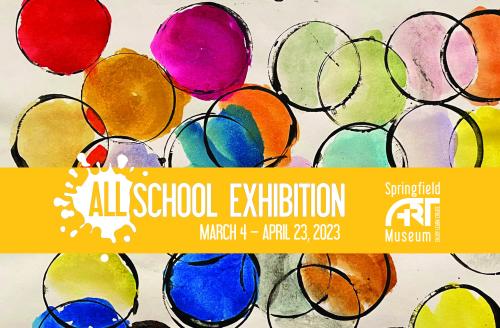 Every March, the Springfield Art Museum invites student artists from across the community, in kindergarten through 12th grade, to exhibit outstanding artwork in the All School Exhibition. A celebration of Youth Art Month, this highly anticipated show has been a staple of the Art Museum's exhibition schedule since 1932, making it the longest running exhibition initiative.
When: March 4–April 23
Where: 1111 E. Brookside Dr., Springfield
MSHSAA STATE BASKETBALL CHAMPIONSHIPS
Springfield will host the Missouri State High School Activities Association State Basketball Championships for the sixth year. Over 30,000 spectators come every year to watch 100+ teams battle it out on the court.
When: March 9-11 and March 16-18
Where: 685 S. John Q Hammons Pkwy., Springfield
"THE PLAY THAT GOES WRONG"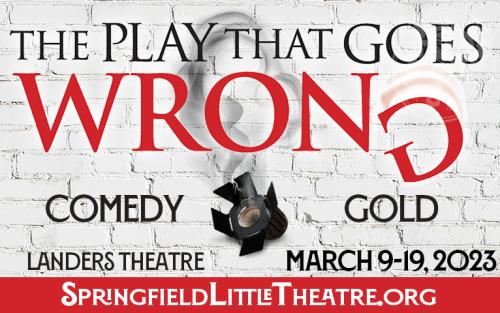 The time is right to see "The Play That Goes Wrong," Broadway's funniest smash hit performed by  Springfield Little Theatre. This Olivier Award-winning comedy is a hilarious hybrid of Monty Python and Sherlock Holmes. Watch the opening night of the fictional play "The Murder at Haversham Manor" where things are quickly going from bad to utterly disastrous.
When: March 9-19
Where: 311 E. Walnut St., Springfield
WONDERS OF WILDLIFE SIP & SEA WINE TASTING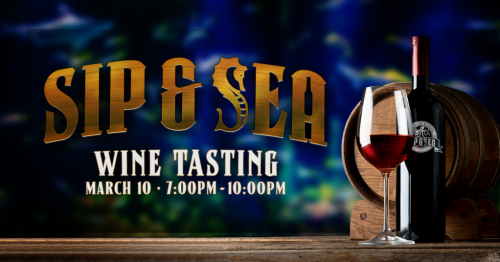 Sip and snack your way through Wonders of Wildlife. This unique 21+ after hours experience is designed for guests to enjoy the area's finest wineries, vineyards, and foods surrounded by stunning aquarium views. Enjoy this enhanced experience with live music, keeper chats, all with a drink in hand!
When: 7-10 p.m., March 10
Where: 500 W. Sunshine St., Springfield
St. Patrick's Day Pub Crawl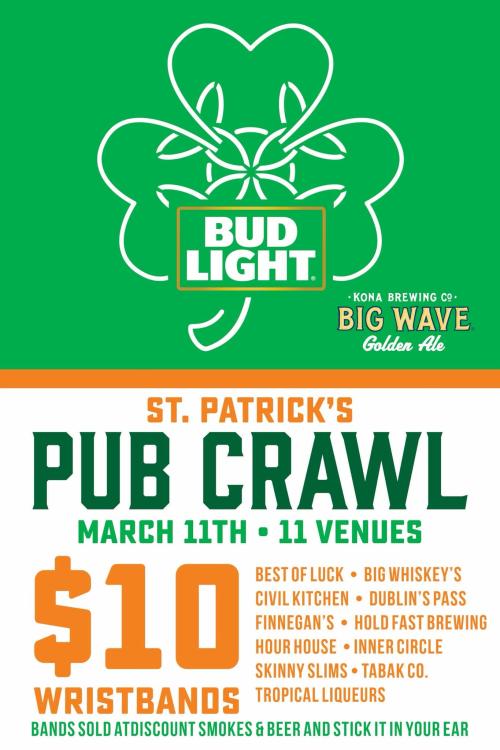 Mark your calendars for March 11. The St. Patrick's Day Pub Crawl is back again, and $10 gets you into 11 different venues all across downtown! Wristbands are $10 and can be purchased at the venues listed above.
When: March 11
Where: Downtown, Springfield
SPRINGFIELD SAINT PATRICK'S DAY PARADE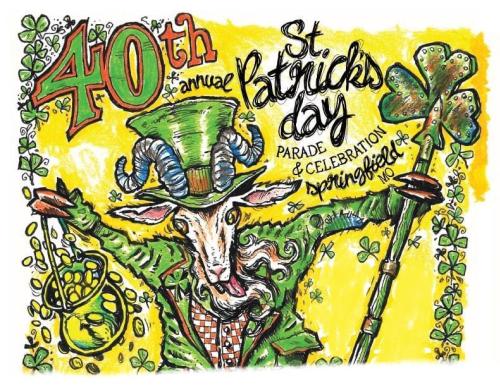 The Springfield Saint Patrick's Day Parade returns to Commercial Street and Downtown Springfield. After a three-year hiatus, this classic Springfield event returns for its 40th parade. The parade begins on Historic C-Street at Benton Avenue and goes to Downtown Springfield, just past Park Central Square on Walnut Street. For more St. Patrick's Day fun, head to Park Central Square for a unique beer garden with live music. 
When: March 11
Where: Historic Commercial Street
SPRINGFIELD SYMPHONY PRESENTS: "LOVE TRIANGLE"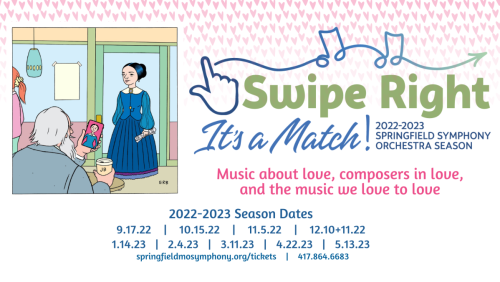 The Springfield Symphony will present a unique evening of symphonic works with "Love Triangle," while actors illuminate the human story behind these towering figures of western music. The marriage of composer Robert Schumann and pianist Clara Schumann was filled with musical innovation and intellectual engagement, but it was also marked by tragedy. The arrival of young rising star Johannes Brahms brought joy to their household, and the deep bond that developed between Clara and Johannes has long been the subject of question and conjecture.
When: 7:30-9 p.m., March 11
Where: 525 S. John Q Hammons Pkwy., Springfield
NATIONAL CHRISTIAN HOMESCHOOL BASKETBALL CHAMPIONSHIPS
Annually in March, it is estimated that 8,000-10,000 visitors travel to Springfield for the NCHBC. Over the course of the week, 900 games are played at 30 different courts in the Springfield area. Teams from nearly 30 states compete.
When: March 13-17
Where: Game locations posted here.
"DON GIOVANNI"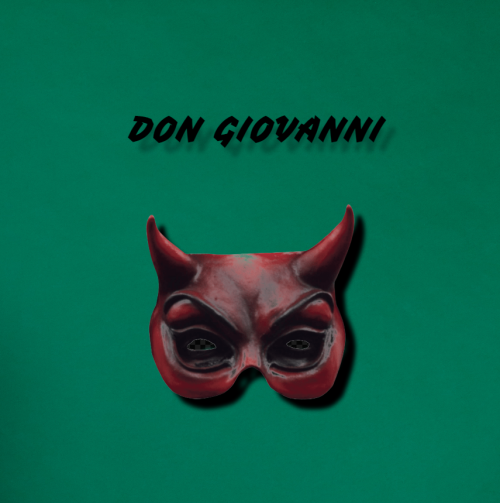 For the first time in over 25 years, Ozarks Lyric Opera brings one of the greatest operas ever composed to Springfield and the historic Gillioz Theatre. With a score by Wolfgang Amadeus Mozart and a libretto by Lorenzo da Ponte, this iconic opera premiered in Prague on October 29, 1787, and has remained one of the most popular works of all time. 
When: March 17-18
Where: 325 Park Central E., Springfield
Horseback Riding + Winery
Join 37 North Expeditions for a day of horseback riding and wine tasting with a great view of the Ozarks. The group will saddle up after a short safety briefing that will let you get acquainted with your horse. 37 North will take you on an hour long ride through the fields, woods, and creeks with an experienced guide. This experience is perfect for new horseback riders and experienced riders looking for a relaxing day.
When: 10 a.m.-4 p.m. March 18